Top 10 Shopping Malls In Phuket
Last Updated: May 27,2020
This is a complete list of the Phuket best shopping malls based on their gross leasable area and popularity both in local and foreign tourists. Shop till you drop at one of the best shopping malls in Phuket town. From bargain-brand stores to luxury boutiques, we've picked for you the favorite places to shop.
1. Jungceylon Mall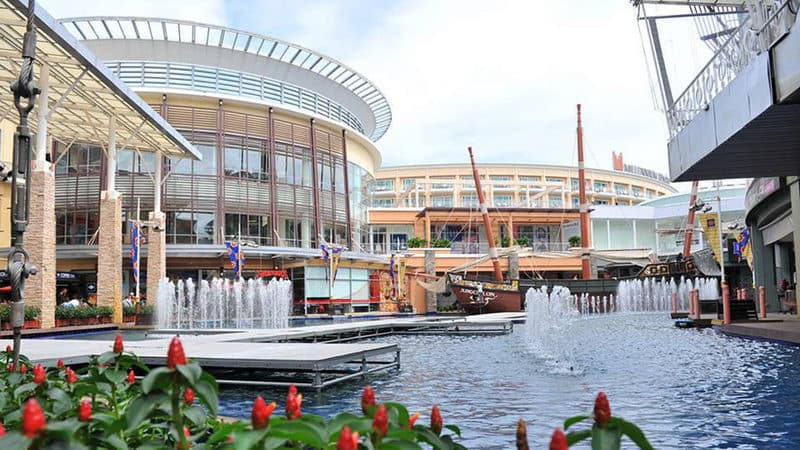 Jungceylon shopping center located in Patong Beach. There is the most intensive flow of people and more than 200 shops do business. You can find more than 200 stores offering a shopping heaven in Phuket, items including brand-name clothes, sunglasses, cosmetics and perfumes, shoes, computer games, DVD, tons of mobile phones and electrical goods.
It's a nice place to hang out and do some shopping, as well as sight seeing. The local food in the bazaar is reasonably priced.

As a high-end shopping center, Jungceylon is also a great entertainment hotspot with the SF movie theather and the SF Strike 16-lane bowling alley, perfect for rainy days or to escape the heat of Patong Beach.
Location: 181 Rat-U-Thit 200 Pee Road, Patong, Kathu, Phuket 83150, Thailand
Open: Daily from 11.00 am - 10.00 pm
2. King Power Duty Free Shop – Phuket Downtown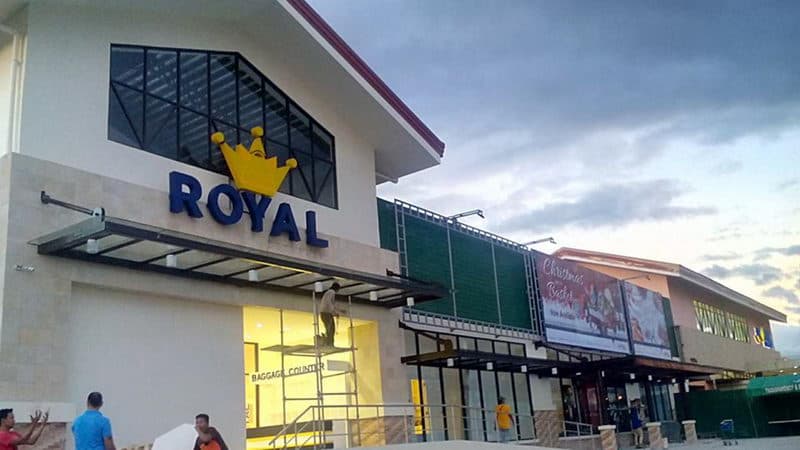 Royal duty-free shop in Phuket provides you the world's top brands and local boutique. For example, Bobbi Brown, Clinique, Dior, Estée Lauder, Lancôme, L'Occitane, Omega, Rolex, Chopard, Tudor, IWC, Longines and so on.
Shopping in Royal duty-free shop Phuket and you will get exempt from duty or VAT. International brands of wine and liquor, and perfume, might be cheaper in duty free, so buy them!
Location: 88 Chao Fah Tawan Tok Rd, Wichit, Muang, Phuket, 83000, Thailand
Open: Daily from 9.30am to 9.30pm
3. Central Festival Phuket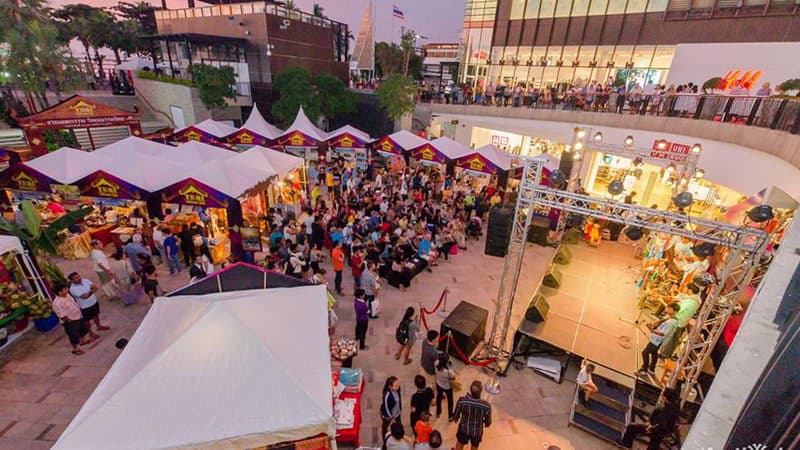 Central Festival Phuket is the largest department store in Phuket Town. It is a comprehensive shopping mall with shopping, dining and entertainment.
As a giant shopping center on the island, Central Phuket has more than 400 outlets selling products such as silk, clothing, laptops and books. You're likely to spend the whole day shopping, watching the latest movies and dining in varies of international restaurants here.
If you are coming for Patong Beach, you can easily find the mall on your left hand, before entering the main crossroads. By connecting to Central Floresta on the other side of the road and a footbridge, Central Phuket becomes an effectively giant shopping complex.
Location: 74-75 Wichitsongkran Road, Phuket 83000
Open: Daily from 10.30 am – 10.00 pm
4. Patong OTOP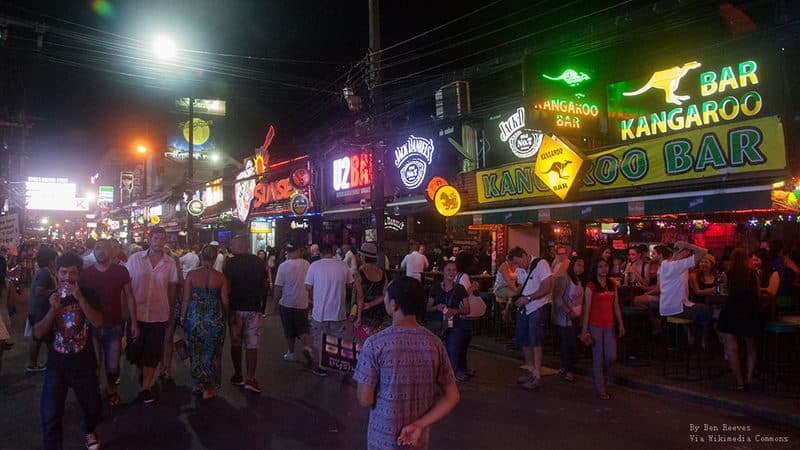 Looking for something at night? Patong night market welcomes all night owls! Another nightlife street is famous Bangla Road. Patong night market is the most popular street market, from handmade necklace, other candles, swimwear and sandals to all kinds of slippers, you can buy everything here.
Most shops here are from village communities. They select a tipical good quality product from each Tambon to get a formal brand as a OTOP product to encourage to improve the quality and variousness.
You will find there a variety of local products, from traditional handicrafts, silk garments, cotton products, pottery, fashion accessories to household items, regional food, whiskey and coffee shop.
The market opens daily from morning to late evening but the evening is the most lively time here. Most of the business can communicate in English.
Location: 237/15-20 Rat Uthit Road, Patong, Amphoe Kathu, Phuket 83150
Open: Daily from 10.00 am – 10.00 pm
5. Banzaan Fresh Market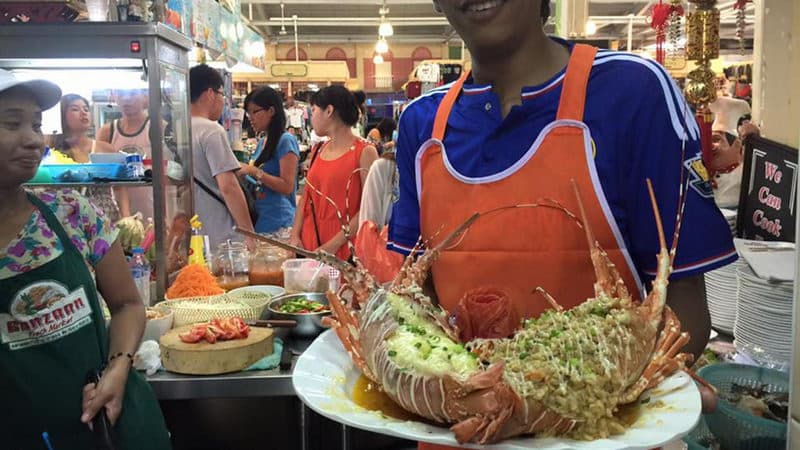 Banzan seafood market is a food court! A place which will give you an ultimate local market experience! Make you known fun Thai fruits on the spot, as well as strange fish, vegetables and colorful candy!
You will meet the local people, bargain with them, bring the fresh ingredients and cook in a local restaurant.
Banzan seafood market is opposite the exit area of Jungceylon shopping center, but only two floors, the half of ground floor is selling fresh fruits and vegetables, the other half is selling fish and seafood products. The famous Your Kitchen in 1st floor is a great experience as it is a lot easier to access than local markets and have an outstanding taste.
Location: Banzaan Market Pa Tong, Kathu District, Phuket 83150, Thailand
Open: Daily from 6.00 am - 9.00 pm
6. Big C Jungceylon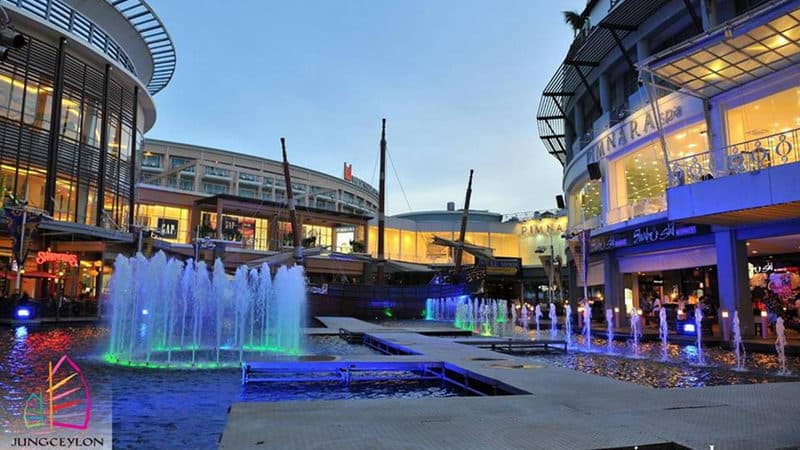 Big C is very popular in Thailand, and it is a hot spot for many foreign tourists. Because the prices of Big C commodities are cheap, and there are many local specialties, unique snacks in Thailand. Jiangxi cold Big C has a large scale, so you can stroll inside for half a day.
Location: 201 Rat U-Thit 200 Pee Rd. Patong, Kathu Phuket 83150
Open: Daily from 10.00 a.m. - 12.00 a.m.
7. Boots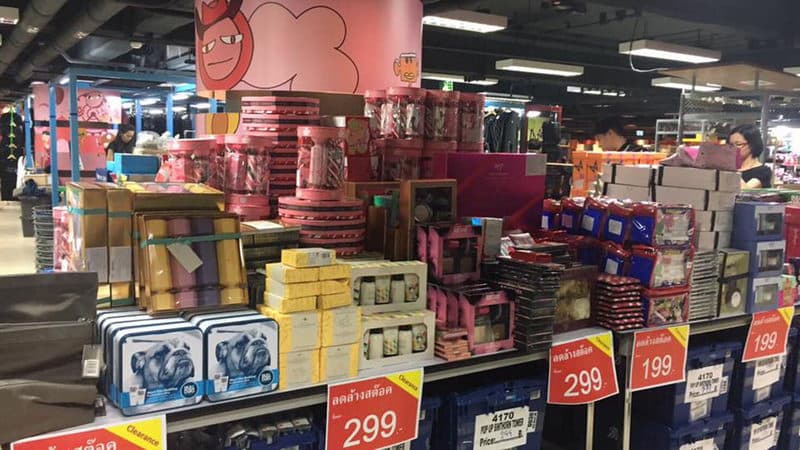 Prices are close to the people's living standard here. Many of the goods are even cheaper than ones in Britain, and it have developed many native products with Thailand features and natural plant ingredients, such as shampoo, bath liquid, massage Essential Oil and so on.
Location: Unit 4113, G floor, Jungceylon Phuket177 Rat U-Tid Song Roi Pee Road, Patong, Ka-Tu
Open: Daily from 10.30am - 10.00pm
8. Phuket Weekend Market (Sunday Walking Street Market)

Phuket weekend market is big, crowded, hot, fun, almost overwhelming flea market! This market is on Thalang Road, the main central street of Phuket's charming Old Town. You can walk here for a few hours and look at this vast bazaar, making your trip more interesting.
There are more than 400 stalls selling food and cloth. Tourists can find cheap second hand goods and handicrafts here. Be prepared for the fake things. After all, the price is too low
There are all kinds of cooked food stalls in the market, visitors can enjoy snacks while shopping.
Location: Thalang Rd, Tambon Talat Yai, Mueang Phuket District, Phuket 83000, Thailand
Open: Only 4.00 pm – 9.00 pm, Saturday and Sunday.
9. China Town Phuket (China Town Plaza Patong)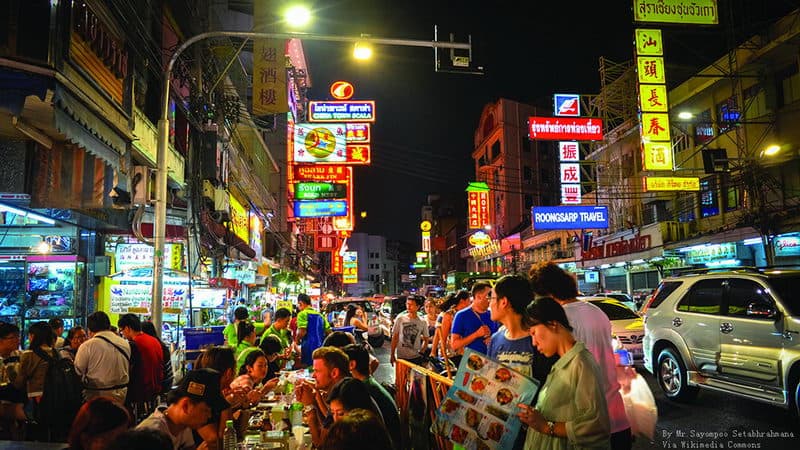 Phuket Island also has China town, but it has small scale, and just like the ones in other places. The doorway is a high red archway. It retains typical Chinese traditional culture and customs, and the prosperity of the business attracts a large number of tourists from China and other countries.
Location: 361 Phuket Rd, Tambon Talat Yai, Mueang Phuket District, Phuket 83000, Thailand
Open: Daily from 10.00 am - 10.00 pm
10. Robinson Department Store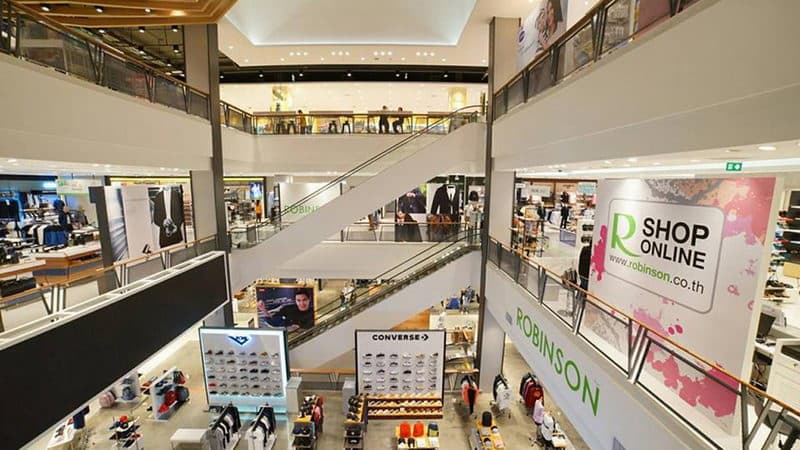 Robinson department store has many chain stores in Thailand. It is a large comprehensive shopping mall. There are many local products and cosmetics, its clothing brands are more complete, and the shopping environment is also very good.
Location: 36 Tilok Utis 1 Rd, Tambon Talat Yai, Mueang Phuket District, Phuket 83000, Thailand
Open: Daily from 10.30 am - 10.00 pm
Related pages
Traveling to Phuket for the First Time