We commit to bring you the best travel experience from these six guarantees.
Nice-shaped Vehicle
with Licensed Driver
Authentic, Safe
Food & Drinking
International Standard
Accommodation
Delightful Programs
to Enjoy
Comfortabel & No
Red-eye Flights
Honesty & Enchanting Guides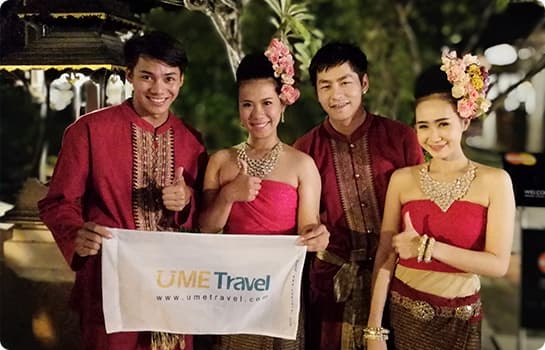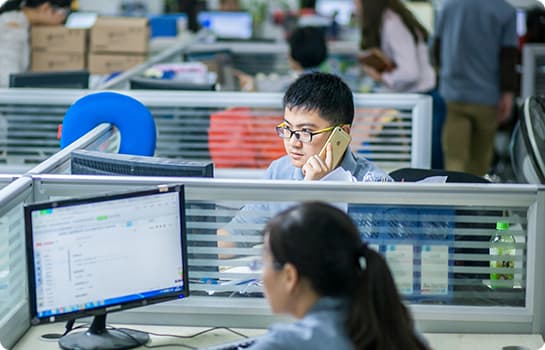 Every service of your inquiry at UME Travel, estimated at $200 or more, comes with a 1-1 professional travel guide at No Extra Charge! Feel free to consult your private travel guide who will guarantee a perfect tour for you! Get the most Value for your money!
Inquiry for Free Now!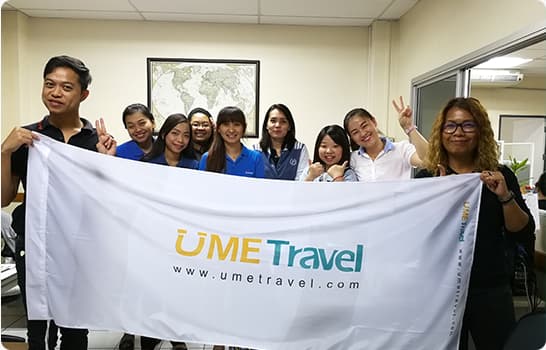 We offer open and transparent feedback channels for you. Take an inside look at real reviews from UME's travelers.
Start your perfect UME tour now and you will be one of these great feedbacks!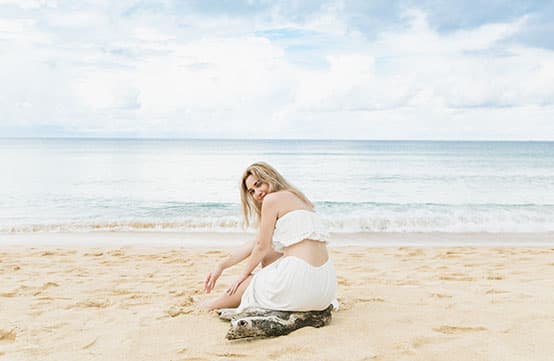 Had a wonderful experience with them.Right from pick up from the airport to dropping us back to the airport after our tour. Even though the there was a delay in landing, the representative was patiently waiting at night to pick us up with a smile.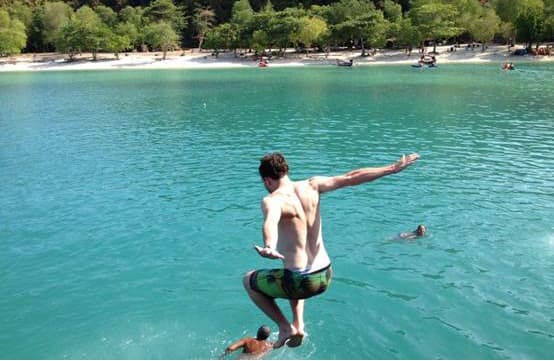 By the time we reached Thailand, we were soooo tired and just wanted to chill. So we told Eva to spare us a day to lie down on the beach and just relax. They happily obliged. I'm sure they had to tweak a lot of things because of this, but they didn't let us understand. Really grateful to them for it. We loved the hotels that we stayed in. Clean and nice and very courteous stuff.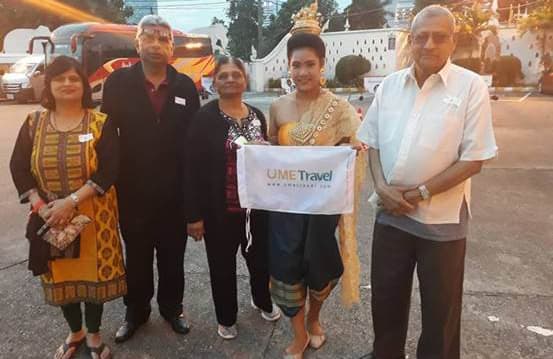 We were a little confused at first regarding which all countries to go. They suggested Thailand, Cambodia and Vietnam and we agreed with it. We did their Endless Beauty tour and it is rightly named so. The tour plan was made well from the beginning. We could see large cities and the countryside of each country and got a fare idea about their culture and food.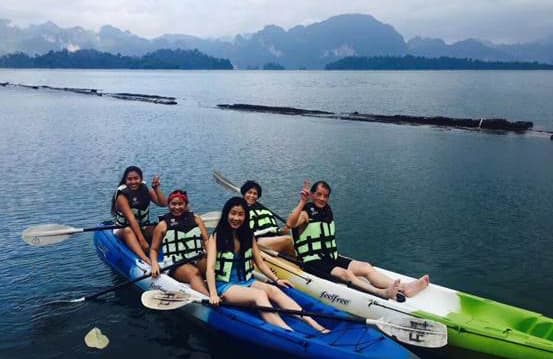 We are back from a girl's trip to Thailand and I want to share my experience with everyone. We are five moms and we wanted to take some time off. So the dads happily agreed to babysit while we planned to visit a full moon party on Ko Pha Ngan. Our advisor Diana was so sweet. She understood how important this time is for us and planned everything.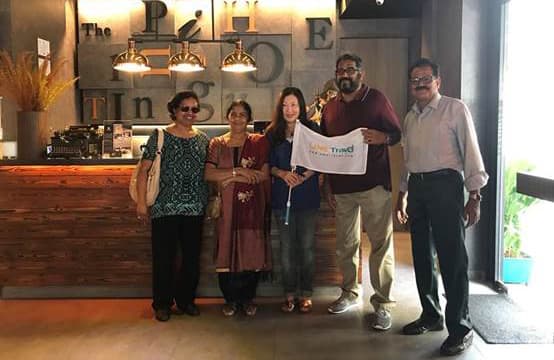 The guide for the temple tour was knowledgeable. He spoke good English too. Didn't have any problem understanding the history and geometry of the structure. Thoughtfully gave a bottle of water and a cool towel each day at morning before leaving for the day. Was very helpful in the scorching heat. The guides in both Siem Reap and Phnom Penh were very helpful and were available even at night over phone. Both the guides were local. So got good insight into the city and the life of the Cambodian people.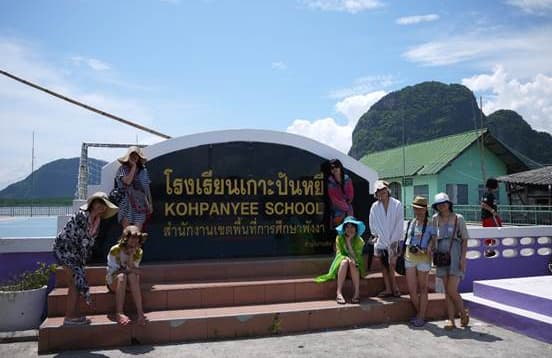 My best friend is getting married next month. We wanted to make one bachelorette trip with her. There were six of us and all of us are equally lazy. We wanted to travel but didn't want to take any headaches. Plus there was this issue of safety, being an all girl's team. A friend of mine saw UME Travels and we contacted them. We were amazed to see their enthusiasm and decided to book the trip from them. The trip was excellent. We told them it is a bachelorette trip and they ensured to make it memorable for us. by Sarah G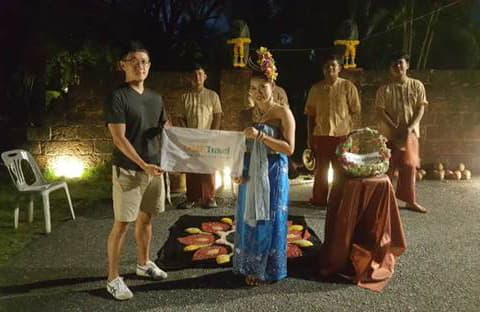 UME made sure we do that at every place. Our tour guides in all the places were very good. I want to especially thank my private advisor - Phoebe. Since we went in the rainy season, there were a lot of times that we got stuck due to the rains. The UME team made sure to modify the itinerary accordingly so that we didn't miss out on any place. Thanks to the UME team for making sure it is a trip of our lifetime.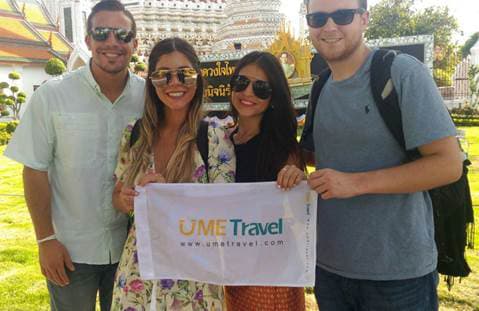 In last month, we had family vacation. Its not easy going vacation in a new country with strange people. But I thankful to one of my Friend who suggested me UME Travel. They helped us to make this trip as an amazing experience. Everything maintained with highly professional spirit.