Patong Beach
Last Updated: July 12,2019
Patong Beach features blue sky and green water and beautiful scenery, making it a great place to have a holiday in Thailand. The tourists here are also very lively. The beach development is more comprehensive, as motorboats, paragliding and other amusement facilities are available in Patong Beach. The beach coastline is very long, and there are many restaurants, retail stores, hotels and bars near the beach, which are very popular among foreign tourists. And the consumption in Patong Beach is not particularly expensive, but relatively affordable.

Patong Beach is one of Phuket's most lively beaches, with the beautifully fantastic sunset. When you go there, you can fully have good time. In the background of the blue sky and the wide sea, the tiredness of work and the depression of life are like being thrown away, and you can be truly relaxed. If you go there in the morning, there are not many people. If the weather is good, the scenery of Patong Beach looks very good. If you don't go out to sea, this is the best place to swim. The beach is wide and flat, and you will find there are many small crabs on the beach.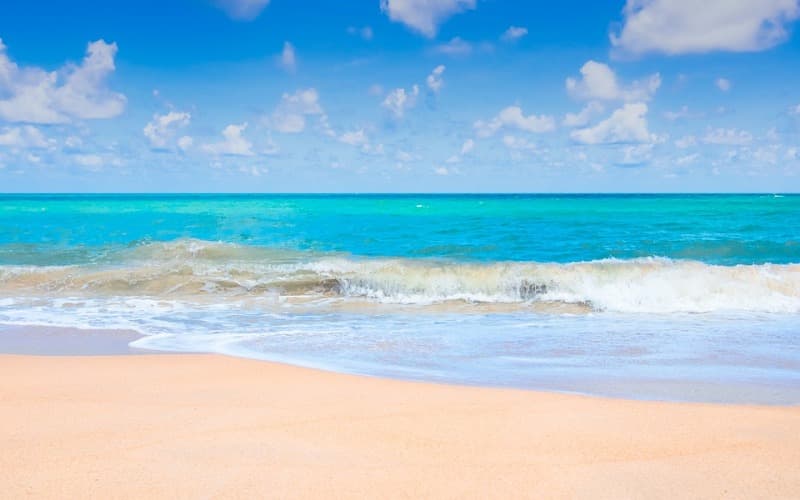 In Patong Beach, you can rent beach chairs, or you can rent a beach mat from the hotel, to think about life under the shade of the trees, or sunbathe in the sun, which will be very comfortable; or you can just lie there quietly without thinking anything, which is also very enjoyable. There are also many rides on the water, and motorboats and banana boats are very popular. Patong Beach is very lively at night and there is barbecue along the road.
To sum up, Patong Beach features very beautiful natural landscape. When you travel there, if you are interested, you can play water projects, or you can just walk by the sea to enjoy the sea breeze, and get close to nature. It is worth recommending for your tour to Phuket, Thailand.
You might like to book: Thailand Beach Tours