Complete Guide To a Thailand Ladyboy Tour | Destinations & Itinerary
Ladyboys in Thailand are well integrated into society and widely accepted amongst both the Thai people and tourists. They blend in beautifully with society, and have become a staple of Thai society for both tourists and locals, you will often not even realize you are speaking with one! No visit to Thailand would be complete without an eye-opening trip to encounter the ladyboys. Here are some ideas about how to prepare for a Thailand ladyboy tour.

1. To Watch a Thailand Ladyboy Show
Ladyboys in Thailand are known to put on amazing cabaret performances, unparalleled to anything you will see elsewhere in the world. If you are in Thailand and are looking for the prettiest ladyboys, to see a ladyboy cabaret is definitely something you should have on your itinerary. Ladyboy Cabarets are almost always considered a family-friendly event! Here are some best Ladyboy Shows split into guideline regions we would recommend to you. It might give you some ideas about which shows you could choose during your visit to different areas of Thailand.
Bangkok's Best Ladyboy Show-Calypso Cabaret Show
Reason: Located in the famous Asiatique Riverfront Night market, there are a variety of dazzling goods outside the theater, clothes, trousers, handcraft, local restaurants, and bars, etc. You are sure to have other good experiences besides watching only a ladyboy show...Read more.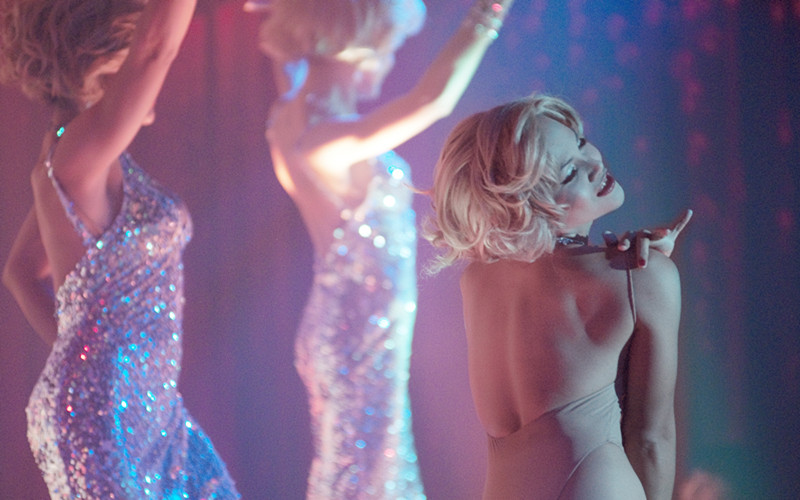 Pattaya's Best Ladyboy Show-Tiffany's Cabaret Show
Reason: Tiffany's Show Pattaya is well known as it has successfully organized the most well-known 'Miss Tiffany's Universe' since 1998 and 'Miss International Queen' since 2004. So It is well known that Pattaya has the most beautiful ladyboys in Thailand.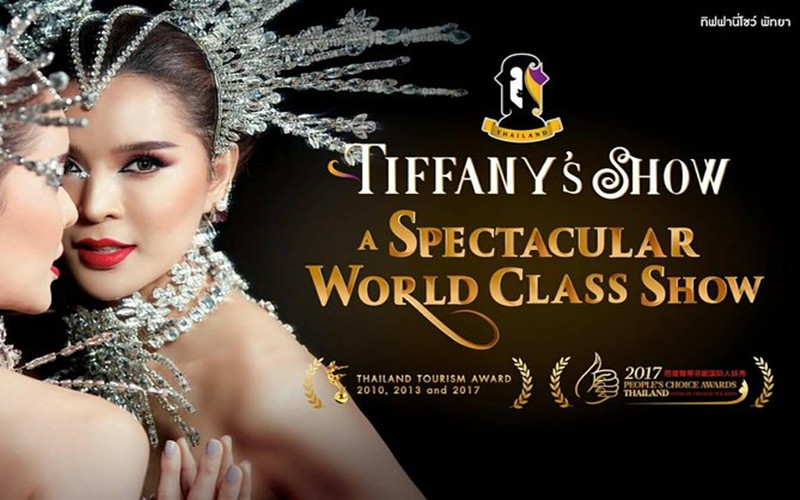 Chiang Mai's Best Ladyboy Show-Miracle Cabaret Show
Reason: The one and only Cabaret show in the North of Thailand. They harmonize the marvelous performances to the Northern culture which is different from that of Bangkok or other regions, cabaret from Chiang Mai will give you a whole new feeling!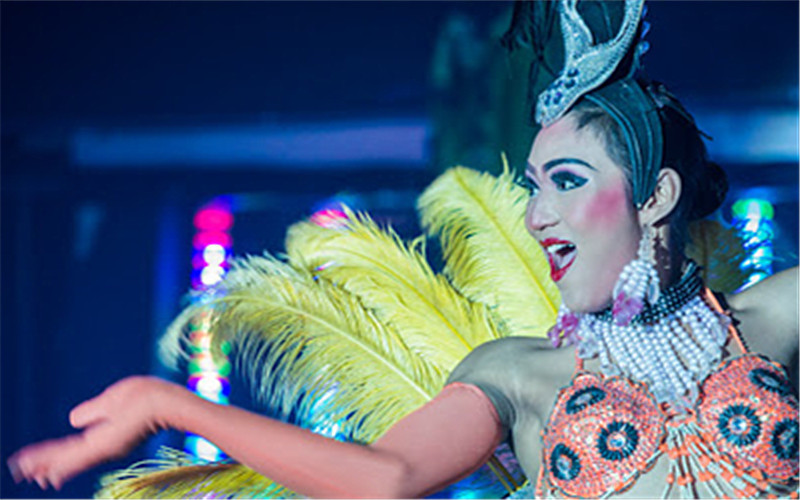 Phuket's Best Ladyboy Show-Simon Cabaret Show
Reason: Visit the Simon Cabaret Phuket, one of Thailand's largest, most popular ladyboy cabarets, to marvel at larger-than-life performances and Vegas-style set design. With over 120 performers in flamboyant costumes, the show will surely leave you stunned!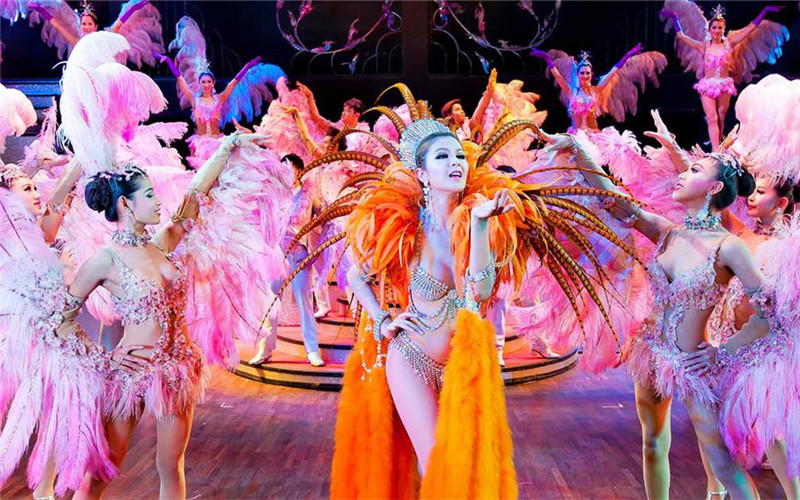 Samui's Best Ladyboy Show-Starz Cabaret Show
Reason: Located right on Chaweng Beach Road, Starz Cabaret is certainly the easiest show of its kind to find and also one of the cheapest.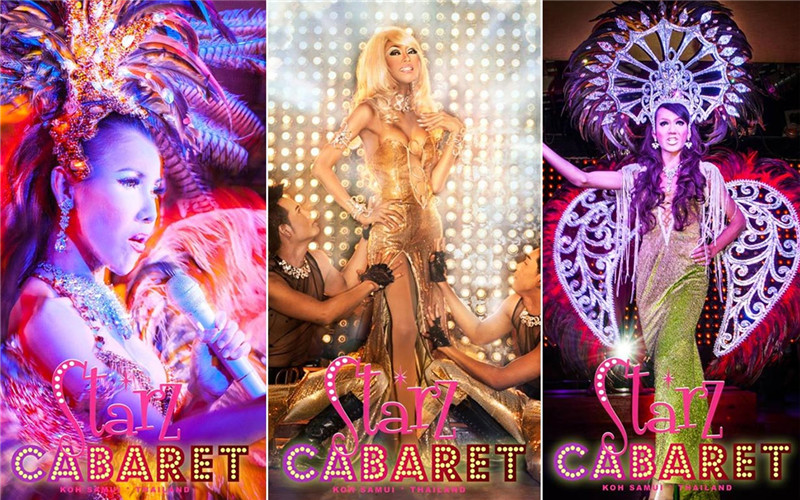 2. To Meet a Ladyboy in one of the Ladyboy Night Bar
Aside from the family-friendly cabaret shows, there is an impressive amount of more strictly adult-themed beer bars and go-go dedicated to women who used to be (or, in some cases, still are) men. So if you are curious and want to see them in action, then the ladyboy go-go bars are without doubt great places to visit.
Bangkok's Ladyboy Bar Areas
3 Main red-light districts: Nana Plaza, Soi Cowboy, and Patpong
Reason: The ladyboys here speak good English – thanks to the plethora of tourists, so it's not just easy, but actually enjoyable to hold a decent conversation with one. Perhaps they're just looking for someone to talk to – the ladyboys here aren't as pushy and need just a drink or two at your expense, of course, to get the conversation flowing.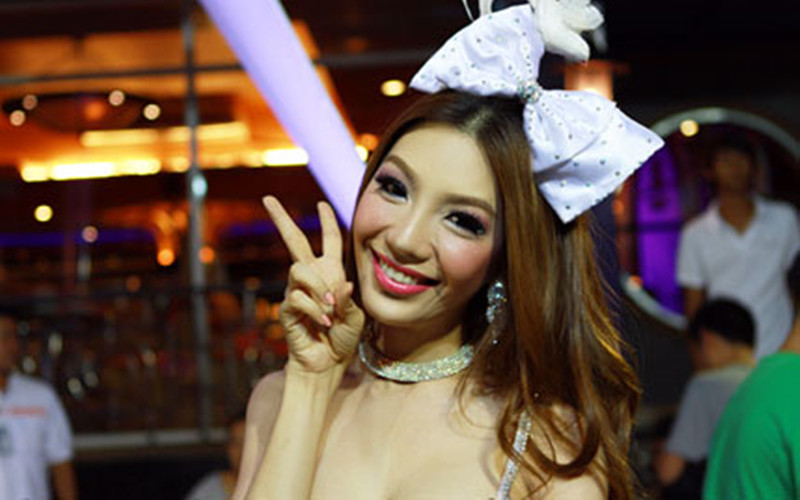 Pattaya's Ladyboy Bar Areas
Main Areas: Soi Made, Soi Buakhow, Soi 13/1, Soi 6, and Walking Street
Reason: The 69 Beer Bar in Soi Mad has been open for a few years and has become a popular spot. This open-air beer bar on Soi Made in Thailand has become quite popular with visitors who want to relax, play a few games of pool and have a drink with the ladyboys. It's a good place to chill out and have a chat with the ladyboys or other travelers and ex-pats.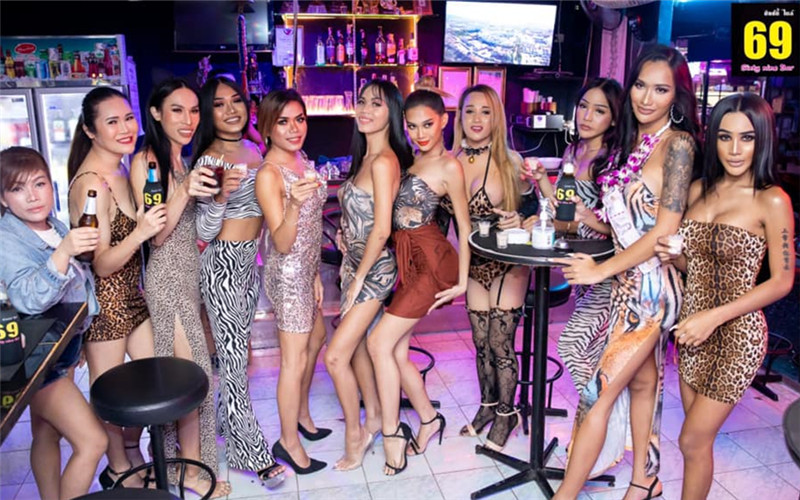 Chiang Mai's Ladyboy Bar Area
Main Area: Loi Kroh Road
Reason: Loi Kroh Road is the main nightlife area in Chiang Mai. It has plenty of bars, restaurants, and cafes, but the main focus here is the many girly bars. These bars will usually have a couple of ladyboys working in them, mixed with the normal ladies. If you prefer to be in the ladyboy-only bars, then the Shamrock Bar will be one of the few options you are able to choose.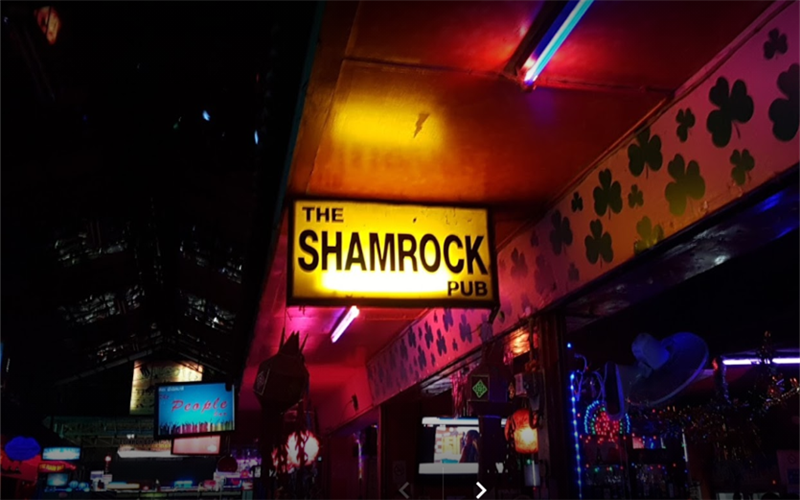 Phuket's Ladyboy Bar Area
Main Area: Bangla Road
Reason: There has not a 100% ladyboy bar on Bangla Road but has dozens of pretty ladyboys. The road has lots of beer bars with a mixture of bar girls and ladyboys.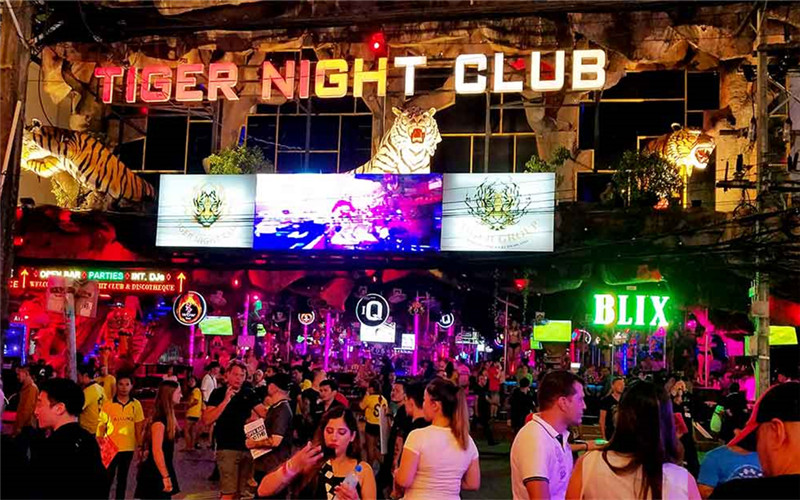 Samui's Ladyboy Bar Area
Main Areas: Soi Mango Street Chaweng Beach
Reason: Chaweng is Koh Samui's Party Central. All along the road, you will see the sois (streets) leading off into warrens of bars and pubs of varying appeal and popularity. The ladyboys here have been deemed the most attractive on the island.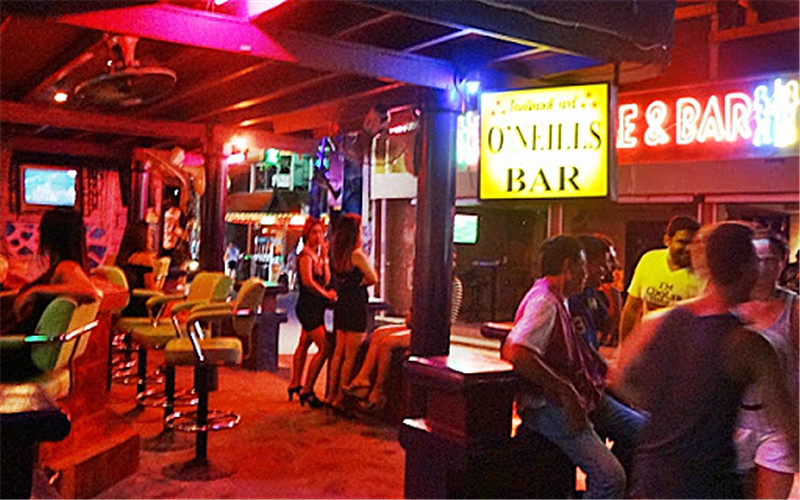 3. To Stay in a Ladyboy Friendly Hotel
If you are looking to have a good time with ladyboys in Thailand, chances are you will want to bring them back to your hotel room. There is something you need to be aware of prior to booking your hotel. You may not be aware of this but even though a hotel may be considered "guest friendly" that doesn't mean they are ladyboy friendly. Make sure you book a room at a ladyboy-friendly hotel.
Bangkok's Ladyboy Friendly Hotel Recommendation
-Adelphi Suites Hotel
Ladyboy Friendly policy reply by the Adelphi Suites: "I'm now replying for both of our hotels: Adelphi Suites and Admiral Premier, I'm pleased to inform you that our hotel has a friendly policy. Yes, you can have your joiner overnight without charge. Best Regards, Pat -Central Reservation Officer."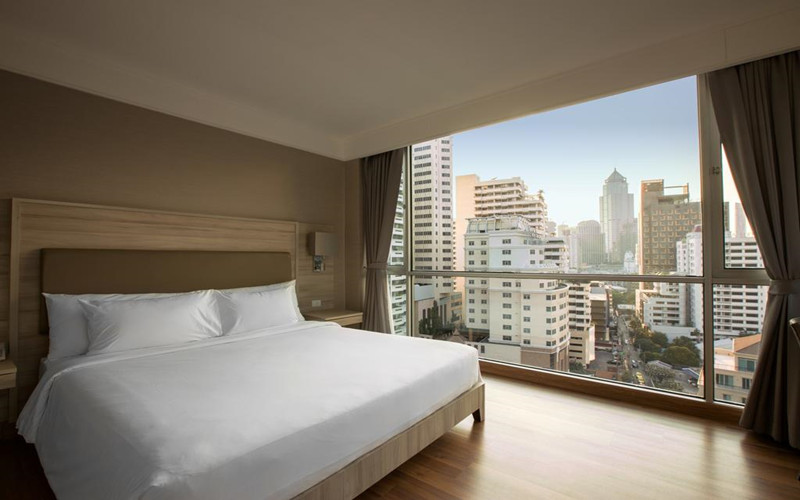 Pattaya's Ladyboy Friendly Hotel Recommendation
-Summer Spring Hotel
Ladyboy Friendly policy reply by the Summer Spring Hotel: "Dear Sir, Thank you for your e-mail. yes we allowed for ladyboy stay overnight without any charge. just keep only the ID card. But if anything missing in your rooms. we will not pay for responsibility. Best Regards, Suda."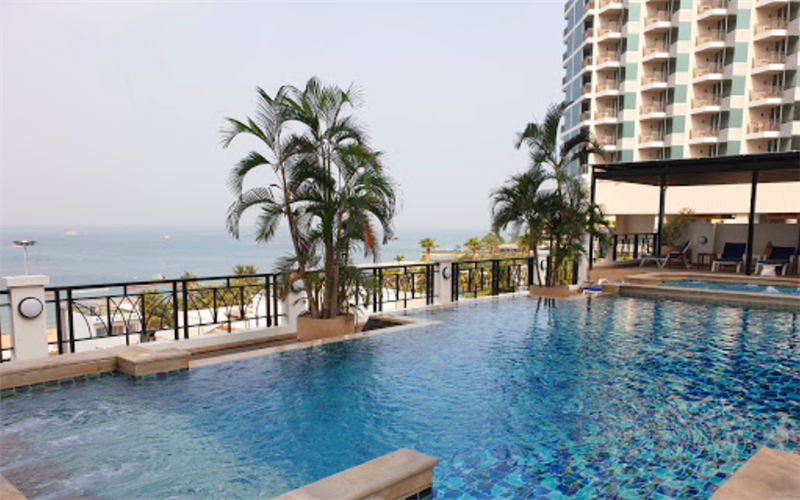 Chiang Mai's Ladyboy Friendly Hotel Recommendations
- Hotel M Chiang Mai
Ladyboy Friendly policy reply by Hotel M Chiang Mai: "Dear Sir, Thank you very much to email the hotel…If you bring someone coming to stay with you the hotel will not charge because in our room can stay 2 persons. The policy should tell her to come to register at the reception. We don't charge you anymore. Kind regards, Miss Rattikorn Jantawong, Reservation Supervisor, Hotel M Chiangmai".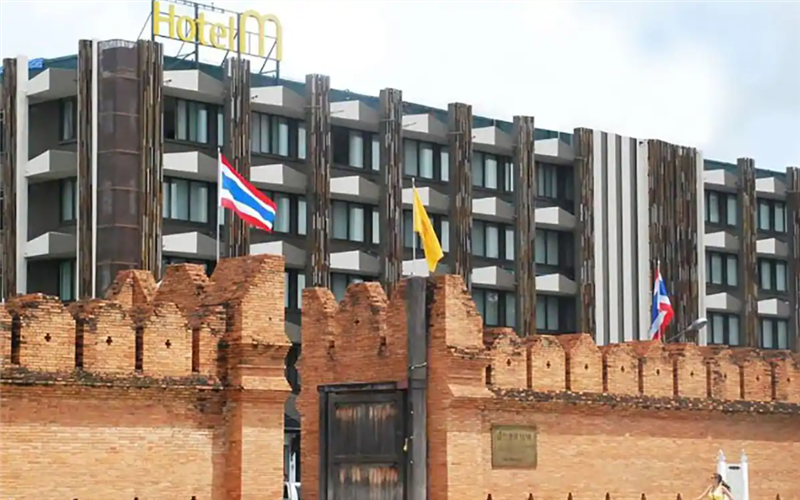 Phuket's Ladyboy Friendly Hotel Recommendation
-Acca Patong
Ladyboy Friendly policy reply by the Acca Patong: "Dear Guest, Greetings from Acca Patong Phuket, Thailand! Regarding we do not charge a joiner overnight! you can bring a ladyboy to sleep with you, we will need a joiner ID card upon reach in our property! With Regards -Acca Patong".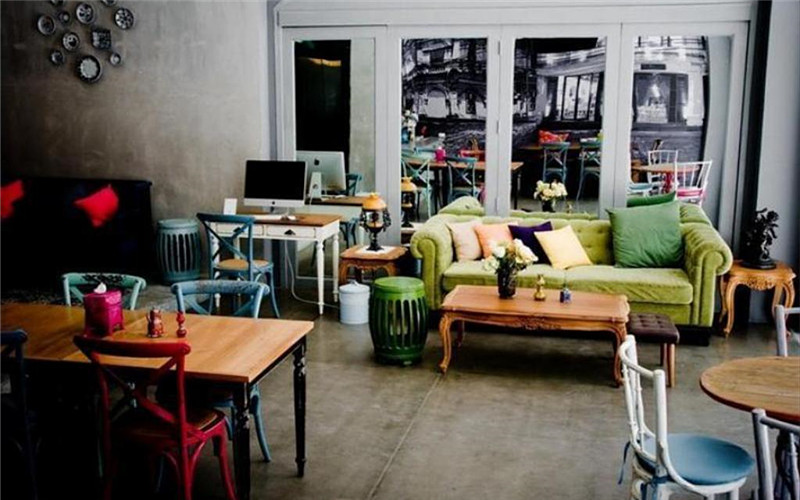 Samui's Ladyboy Friendly Hotel Recommendation
-Ark Bar Beach Resort
Ladyboy Friendly policy reply by the Ark Bar Beach Resort: "Greeting from Ark Bar Beach Resort, Koh Samui, Thailand. We'd like to inform you that the hotel won't charge for the overnight stay of your additional joiners. Please leave her ID at the reception. We look forward to your visit. Best Regards, Krittiya Inmontian -Reservation TEAM".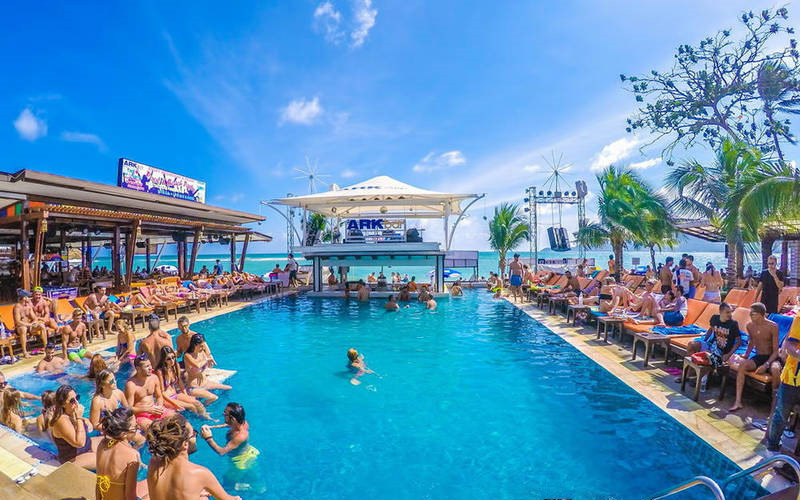 4. To do a Massage in a Ladyboy Massage Parlor
Finding a good ladyboy massage parlor in Thailand is not as easy as you might think. If you are one ex-pat who loves to explore with some ladyboys then you should definitely give this list on where to find ladyboy massage in each city of Thailand. Although it might be hard to find massage parlors in Thailand who have ladyboys, this list would surely make your searching much easier.
Bangkok's Ladyboy Massage Parlor-Nuch Salon and Massage
A massage here in Nuch Salon is actually a bit pricey compared to other massage parlors in Bangkok but you can still find a number of locals and foreigners visiting the place which is because of their pretty and hot girls and also ladyboys.
Pattaya's Ladyboy Massage Parlor-Zaza Massage
This shop is run by ladyboys, and customers should be aware of that before they venture in. The masseuses are very good at what they do and will provide you with an amazing experience from one of their oil-based massages. Everyone should try an oil massage when in Pattaya. They also offer traditional Thai massage and another popular treatment, which is the foot massage. It is an experience to remember and if ladyboys are your thing, then you are in for a treat.
Chiang Mai's Ladyboy Massage Parlor-Loi Kroh Road
You can also find a lot of Massage Parlors in Chiang Mai that do offer extra services in Loi Kroh Road. Although they don't have that many ladyboys in their massage parlors you can still find a few of them if you're just patient enough to visit one massage parlor to the other.
Phuket's Ladyboy Massage Parlor-Tootsie ladyboy massage
This is a place to have some private massage with a Phuket ladyboy. Inside the parlor, you will find ladyboys at your service. The ladyboys here are skilled masseuses.
Q & A
What's the topic of the cabaret show.
Be amazed by more than 100 professional performers in dazzling costumes presenting creative impersonations through songs, dance, and tales of romance and adventure. Like Broadway show.
Is a ladyboy show family-friendly?
In a legal theater, the ladyboy show is a fun and entertaining night out which is suitable for all ages.
Can I take photos with ladyboy performers?
Yes, the photo section is usually behind the normal performance. When the show ends and the audience gets off of the theater, you will see the performers lined up to see off. You can take photos with them now. Photo fees for taking pictures are required. About 20-100 baht.
What's the most famous ladyboy show in Thailand?
Tiffany's Ladyboy Cabaret Show in Pattaya
How long is a ladyboy cabaret Show?
About 70 minutes.
Start planning your tailor-made holiday by ​contacting one of our specialists...
Monica

Steven

Natasha

Dan