Since 1998
From the very beginning of Internet, we have started online tour tailor-made service since 1998.
We specialize in tailor-made and boutique small group tour for western clients.
Now our brand philosophy has upgraded to "Know You Better" stage.
240+ Tour Programs
UME's programs cover Thailand, China, Vietnam, Laos, Myanmar, Cambodia, Japan and South Korea.
80,000+ Satisfied Travelers
Over 80,000 successful happy tour experience. 90% clients come to book their next tour with us.
683+ Attractions
UME has something for everyone, from cosmopolitan cities to off-the-beaten-track getaways.
2,000+ Staff
We have over 2,000 members in our community who are providing outstanding service.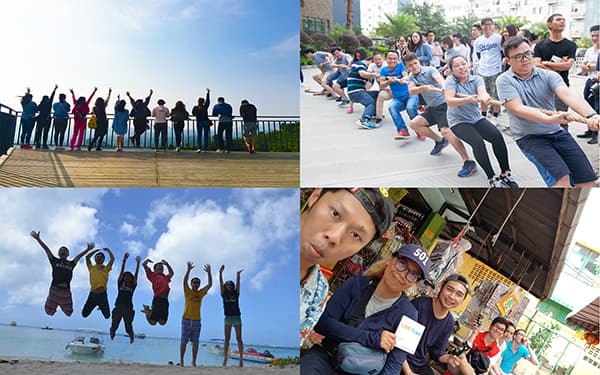 Fast Growing Local Teams
Think about the beginning, we have only several core members to start business. Now we have grown ten times on scale, with a speed of 15% annual increase rate.
Excellent Reputation
Our team wins TripAdvisor's certificates of excellence each year, our excellent reviews keep growing day by day on multi platforms, such as Facebook, Twitter, Trustpilot, etc.