Traveling to Phuket for the First Time
Last Updated: February 24,2020
If you are planning to travel in Thailand, why not focus on the beautiful city - Phuket? Phuket is the nation's largest island in Thailand; and it is convenient to get fast, daily and cheap flights to Thailand from Singapore and Bangkok. Phuket is a graceful place where deserves you spending a long relaxing vocation or just a hurry fun-filled rest.
When to Visit Phuket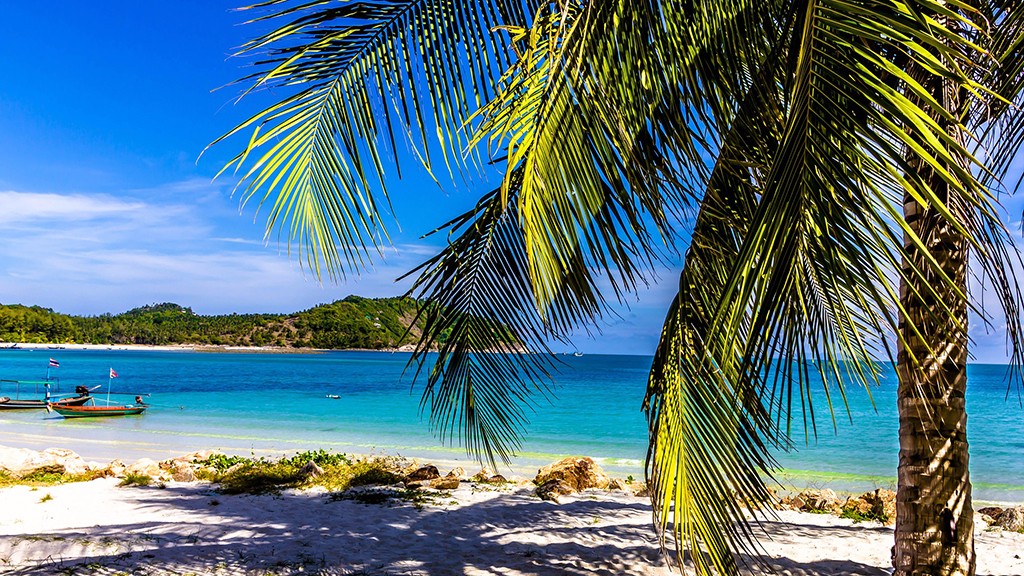 If you want to travel to Phuket, the best time is during December through March, where the weather isn't so humid, and there's cool breeze to keep you comfortable. The hottest time in Phuket would be from April to May. June, July, August tend to be the period where there's heavy showers but sunshine in between.

Where to Visit in Phuket
Phuket is world-renowned for its white sandy beaches, and it's what draws millions of tourists to Phuket each year. Each beach in Phuket has it's own reputation and distinct crowd. Choosing the Phuket beaches you want to visit will depend largely on what you desire – a party atmosphere, facilities and services, relaxing solitude,etc.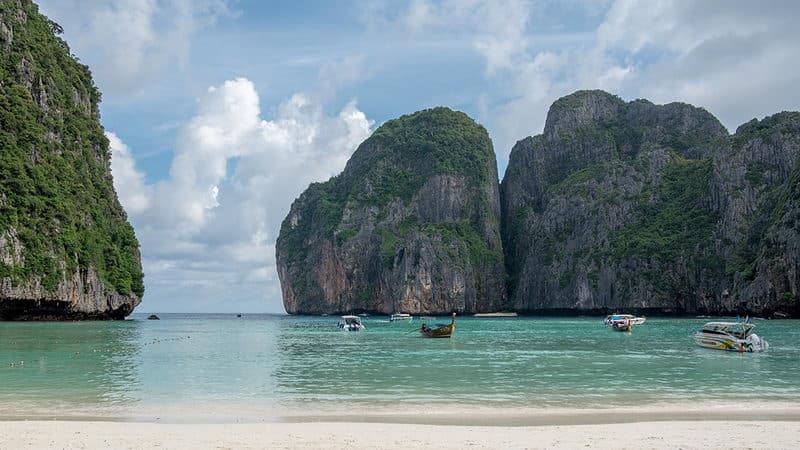 If you've done all the Phuket beaches and are still looking for more, the Phi Phi Islands are a popular day trip from Phuket. Just a 45-minute speedboat trip, or a 90-minute ferry ride from Phuket, these are the islands you've seen on postcards. (Also in the movie The Beach) There are many lodging options in Phi Phi, but it's an easy day trip from Phuket as well.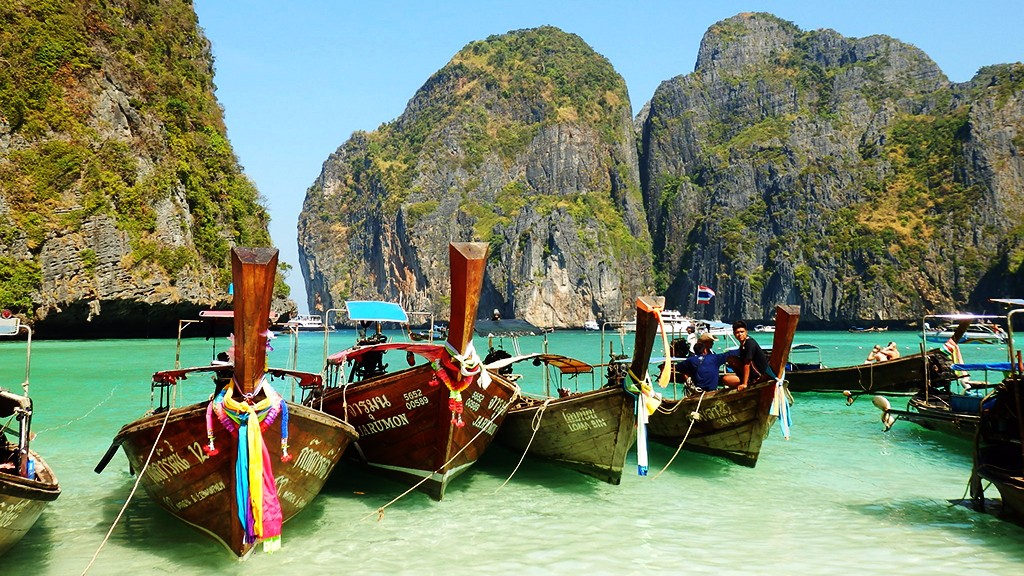 Another great day trip from Phuket is a visit to Phang Nga Bay, which is a Marine National Park. John Gray is the most popular and well-known tour operator taking tourists to Phang Nga Bay on a daily basis. On a sea kayaking tour, you can visit some of the many "hongs" or sea caves that dot the islands, as well as lagoons within the islands. An evening tour may include creating a krathong and releasing it into the water for good wishes. Whether you schedule a full day or just a few hours, Phang Nga Bay Marine National Park should be on your Phuket itinerary.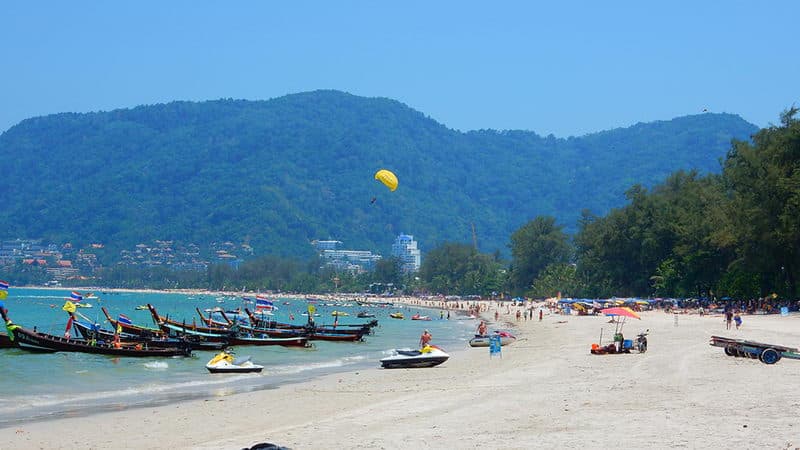 Patong Beach is the heart of Phuket and what makes it so popular to some is often what other people hate most about it. Patong is big, bold, crowded, bright and loud, yet millions people flock there every year like flies on honey. If Bangkok is the Big Mango, then Patong is the Big Durian: you'll love Paton or you'll hate it!
The original success and popularity of Patong Beach rotates around two things: its amazing beach, and its worry-free wild nightlife. The rest? Don't blind yourself: shopping, dining, and foot massage are just the cream on the cake.
What Delicious Dishes in Phuket
There are many delicious Thai dishes to enjoy on your first trip. Here's some thai food we tried, and kind of like it!
Pad Thai

Tom Yam

Green Curry
If you're starving from a day of tour and you want to have a satisfying meal, Sushi buffet at Jungceylon shopping mall will be not bad choice. All you can eat within 1 hour 15 minutes. They have this clock to time you. If you stay too long, you may get charged. But I can tell you, 30 minutes of constant eating may be enough for you. Check the Top 10 Best Seafood Restaurant In Phuket Town
Where to Stay in Phuket
Here are 3 hotels people talk a lot about. Of course they might not be to everyone's taste or Budget but there is sure a lot of buzz about these!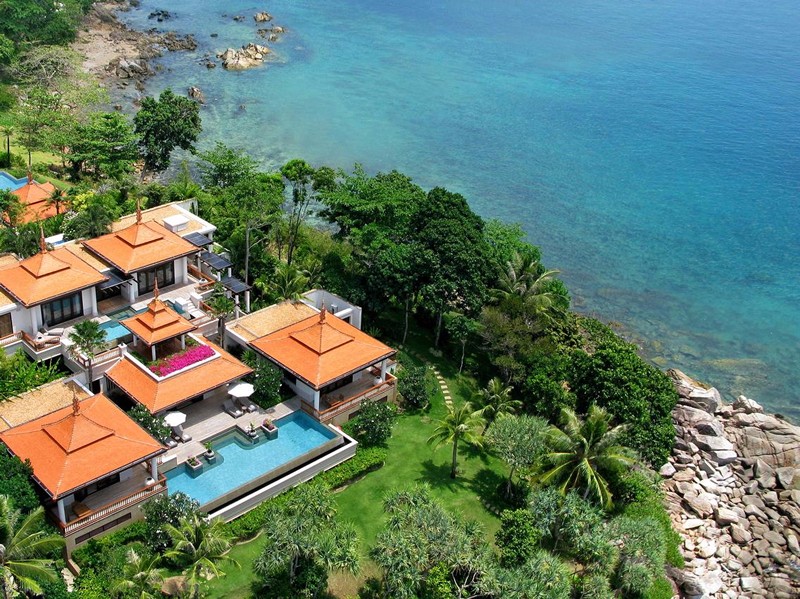 Trisara Phuket is the ultimate romantic resorts in Phuket, one of the best way to enjoy our tropical paradise island. All 39 villas in Trisara Phuket are designed to trap you in comfort so you will want to stay and and enjoy every minute of it. Large spacey rooms with oversized beds, bright and large bathrooms, all the features you can expect from a five star resort, and best of all, each villa comes with amazing infinity pools.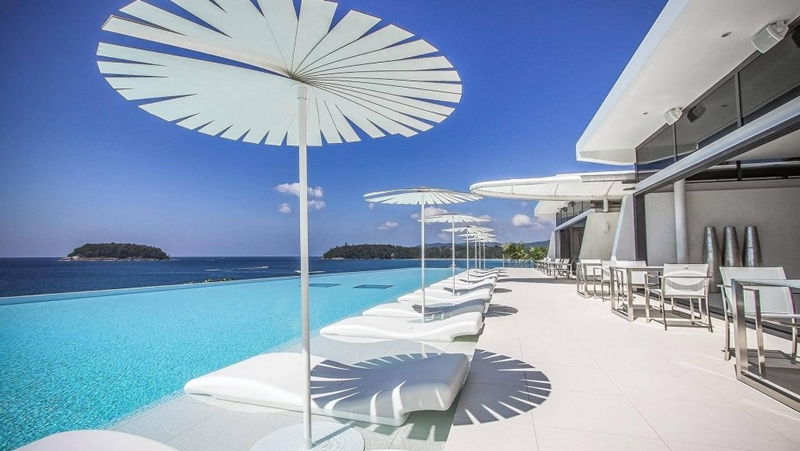 Kata Rocks is changing the face of luxury accommodation in Phuket: more than just a hotel stay, it's an unforgettable holiday experience. The hotel is located on a hill at the south end of the superb Kata Beach and from up there every Sky Villa offers amazing views on the Andaman Sea. Kata Rocks is so beautifully designed it's a real photo playground, especially the famous umbrellas in the infinity pool.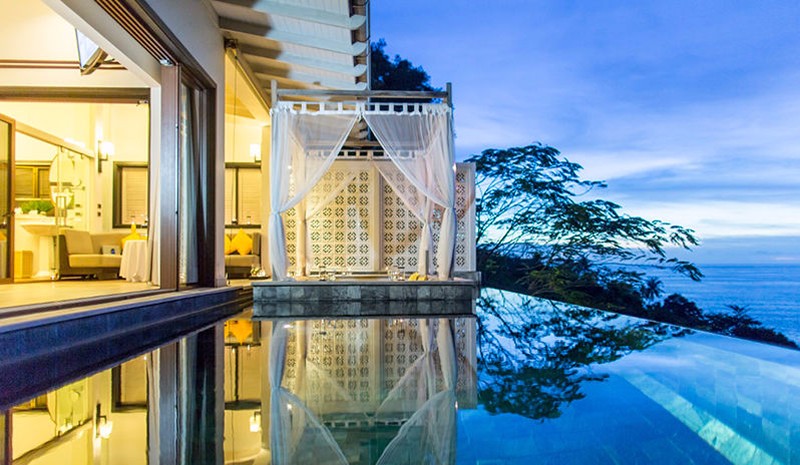 The Shore at Katathani is one of the most exclusive hotels on Phuket. The hotel combines effortlessly all the ingredients for a perfect escape: a location right on a beach, villas with jaw dropping views, genuinely caring staff, an excellent restaurant, a good spa and countless small details that makes the difference between just a regular 'hotel stay' and a truly unforgettable holiday.
Where to have a Shopping in Phuket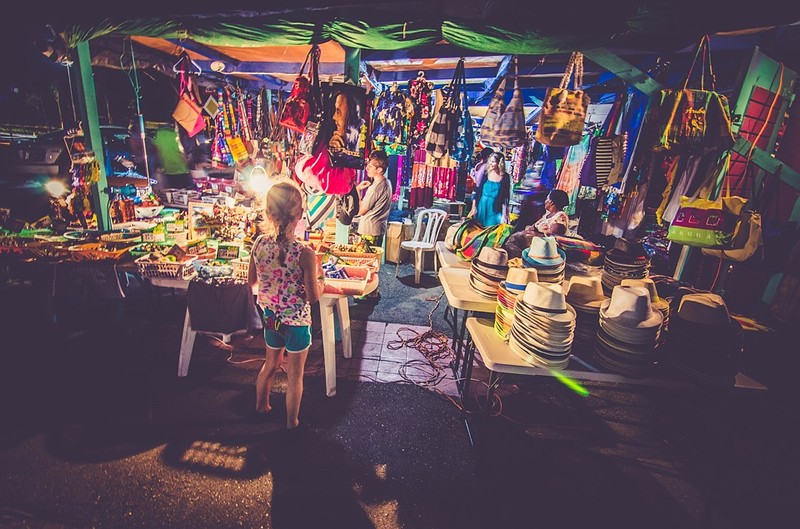 Phuket is not really a shopping haven But that's what most Singaporeans or tourists will do anyway. The apparels here are quite affordable, and I've seen tourists buying bags of branded clothes, bags, pants etc. But anyway, it's still cheap! The goods here are quite limited, not in the volume, but in the choices. After walking around few stalls, you'll realize most goods come from the same supplier, as most stalls are selling almost the same goods. See those shopping guide in Phuket: Top 10 Shopping Malls In Phuket and Top 10 Featured Markets In Phuket
Where to Spend Phuket Nightlife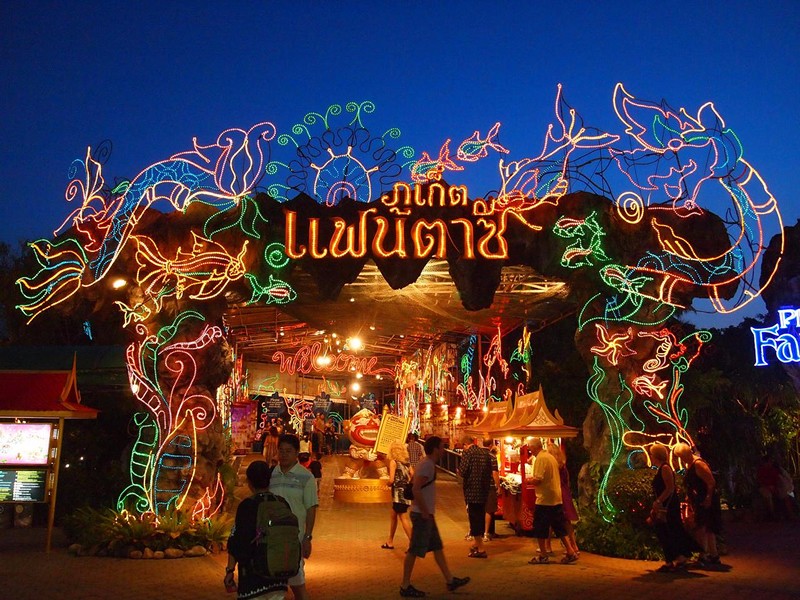 Phuket is famous the world around for its colorful nightlife. It has evolved a lot to reach all kinds of travellers and it's nowhere as rowdy as in Pattaya or even Bangkok. Nightlife in Phuket is now for everyone with great night clubs hosting international DJs, fancy rooftop bars, more live bands than you really need, and ladyboy shows that defies your imagination. Check Top 10 Phuket Nightlife Places to Party to see how to spend a colourful night in Phuket! If you want do some shopping, read this Top 10 Night Bazaars In Phuket!