Top 5 Shopping Malls in Bangkok
Last Updated: February 11,2020
Bangkok is really a most impressive shopping destination. Currently, department stores and shopping malls stock fashion brands from every continent and from every tiers, as well as delicious restaurants and often you can find leisure facilities. In Bangkok, shopping malls are built to suit all tastes, with a bound of exclusive shopping in Asia found there.
1. Siam Paragon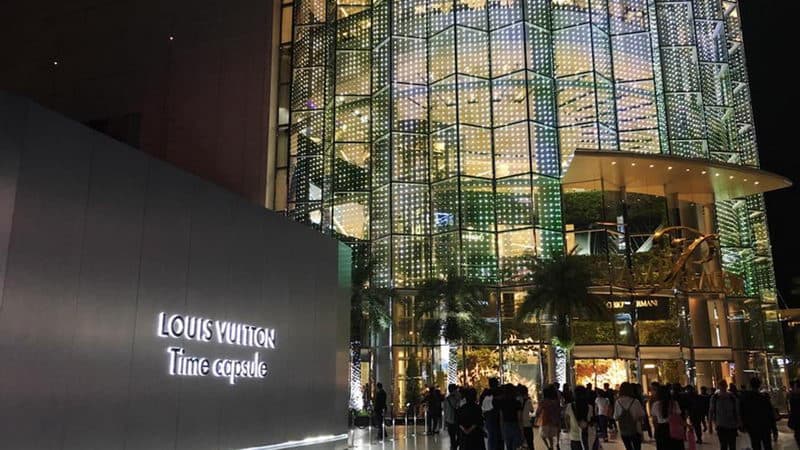 Address: 991 Rama 1 Road | Pathumwan, Bangkok 10330, Thailand
Opening hours: 10:00 - 22:00
Siam Paragon is a large shopping center located in Bangkok. Opened in December 9, 2005, it has ten floors, about 300000 square foot area, including a variety of shops and restaurants and a total of more than 270 stores, and a cinema with 15 screening room. In addition, it also concluded Siam ocean world, known as the biggest aquarium of the southeast Asia, an exhibition hall, a Thailand art gallery and an opera, a large bowling alley and a Cara OK hall. There is also an underground area called Food Hall-Take Home for gourmet, inside stalls selling different authentic Thai snacks, such as the northern Thai sausage, mango glutinous rice, coconut Juice cake, fried pigskin.
2. Terminal 21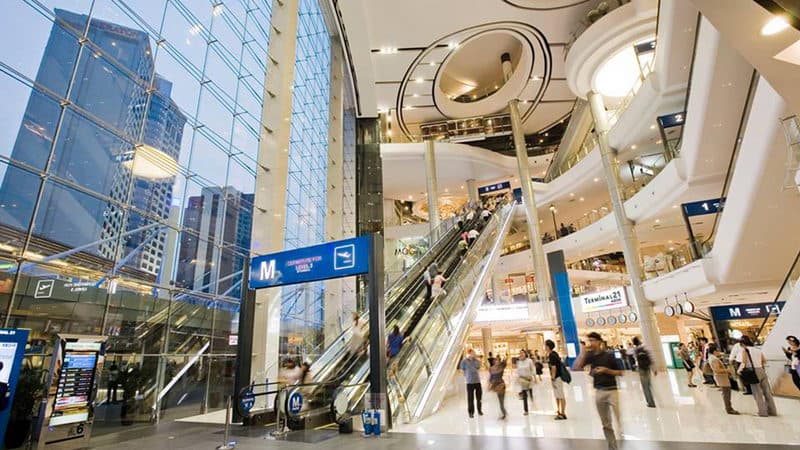 Address: 2,88 Sukhumvit Soi 19(Wattana) Sukhumvit Rd., Bangkok 10110, Thailand
Opening hours: 10:00 - 22:00
The famous Terminal 21 is the must-see in Bangkok. Terminal 21 is a large comprehensive shopping mall in Sukhumvit, Bangkok. The entire mall decorated according to the airport terminal, each layer being matched with the city characteristics of countries, not only the difference between the sale of products but the whole decoration style. Including the bathroom is very interesting with distinguished styles. For example, the ground floor is Paris, the second floor is Tokyo and the third London and above is San Francisco, United States so every toilet of the layer is submitted to the city style.
At the ground floor, there are some second class brand and from the second grand, there are some local individual shops.
3. Central World

Address: Rajdamri Road | Patumwan, Bangkok 10330, Thailand
Opening hours: 10:00 - 22:00
Central World is located in the central area of Bangkok and in the cross of Rama I Rd and Ratchadamri Rd. It has a total of more than 500 stores, 21 cinemas, and is the location of Power Buy, B2S, Super Sports, TK Park, Central Food Court, Central World, and Toys R Us. The two largest LED LCD on the outer wall cover up to 300 meters, keeping broadcasting latest advertisement and preferential information and strengthening the stage of the central landmark. Designed as an open courtyard, the hall has a brightening interior,
Light shining into the whole building, the waterfall inside is higher than 28 feet and is the highest interior waterfall. Standing in the glass canopy at the top seventh floors and overlooking from above 30 meters, you will have a very spectacular view.
4. Asiatique The Riverfront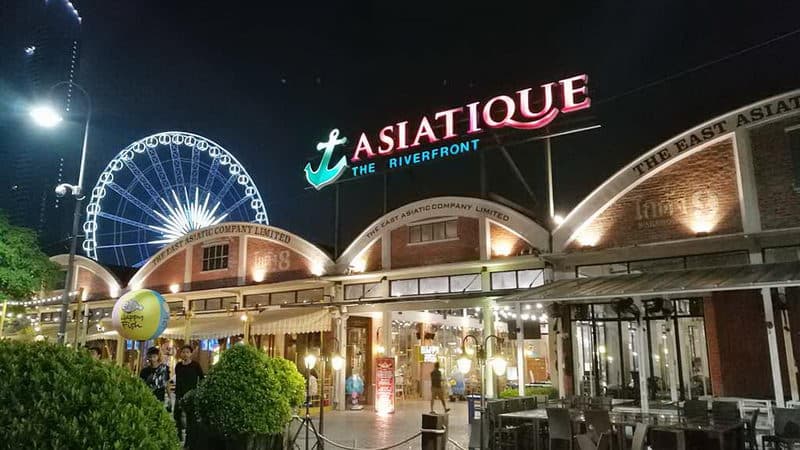 Address: 2194 Charoen Krung Rd, Khwaeng Wat Phraya Krai, Khet Bang Kho Laem, Krung Thep Maha Nakhon 10120Thailand
Opening hours: 16:00 - 24:00
Asiatique The Riverfront is the largest market in Asia. It was converted from an old pier warehouse. Compared with traditional markets, the petty bourgeoisie there is more concentrated. Here, delicacy handicrafts, clothing are shopped by category area and never failed to the expects of tourists. The price is a little bit higher so remember to bargain. And next the night market is a huge ferris wheel which said is the fastest around the world. Sitting on top of it and watching the night scene of Chao Phraya River is the must-do thing in Asiatique market. And at 5 pm every day, there will be a free ferry connecting the Saphan Taksin station to the market.
5. MBK Center (Ma Boon Khrong Center)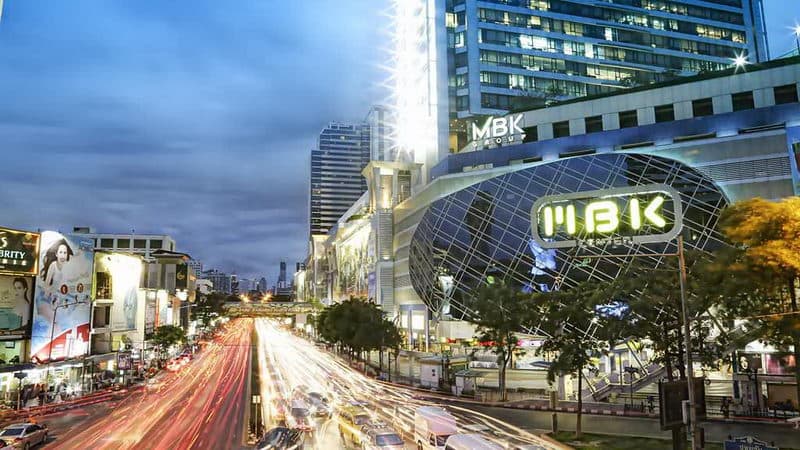 Address: 2194 Charoen Krung Rd, Khwaeng Wat Phraya Krai, Khet Bang Kho Laem, Krung Thep Maha Nakhon 10120Thailand
Opening hours: 10:00 - 22:00
MBK shopping center is a large shopping center characterized with its low prices for the budget-constrained tourists. The seven-floor shopping mall has wide variety of goods, from traditional Thai products to multiple western brands, including a Tokyo department store which specializes in Japanese products. Most stores here can bargain for a preferential price but in the Senior store, price is fixed.