Our Promise
UME Travel offers an reassuring and inclusive service for your best travel experience. We know that making a travel dicision is not a simple task so we always think of you and attach high attention on your travel details. At UME Travel, we incoporate responsible philosophy into every detail of our business. Our commitment of "Travel in Your Way, More Fun with UME Travel" is highlighted through our culture.
Secure Private Information

Keep confidencial to the principal, all your private information including email address and phone number will not be disclose to any third party.

No booking or credit card fee

We promise no booking fee or credit card fee when you book online directly.There are also no hidden charges when you book your journey with UME Travel.

Secure Payment

Absolutely safe and efficient payment. OUR supports the following methods of payment. Visa or Master Card secure online payment via PayPal; Wire transfer

Service Guarantee

Our more than 10 years experienced and professional local team has the actual strength of the tour operation which is qualified to guarantee your tour goes smoothly.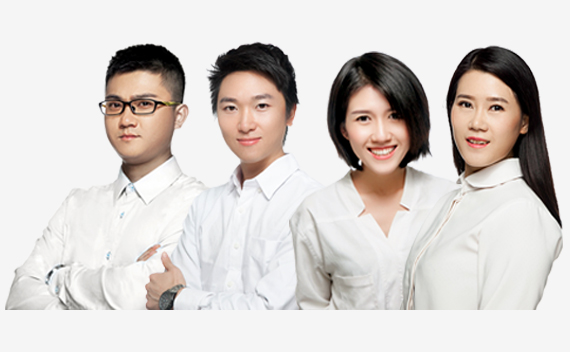 Customized Tour
Tourists only need to tell us the rough idea of your travel plan. The travel consultants of UME Travel will work with you to work out the time for Thailand and the most feasible itinerary for you. You will be taken great care of by your travel consultant during your stay in Thailand.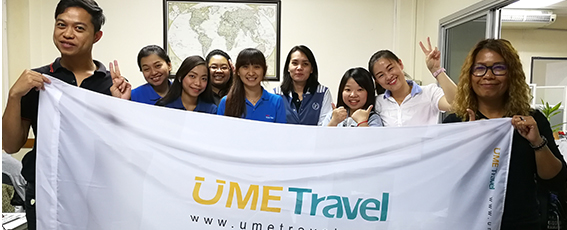 How do we make a delight trip for our clients
--To make a successful tour for clients
--Stand on tourists' side and be considerate
--Treat seriously about every need of tourists
--Make a perfect itinerary for tourists & live up to their expectations
--Offer the reasonable quotation and no hidden cost and no fraud
--Keep tourists updated with the latest travel information
--Ensure a safe travel
--Treat tourists sincerely warmly and patiently like a friend
--Convince clients that choosing UME Travel is their smartest decision when the tour ends.

Convenient journey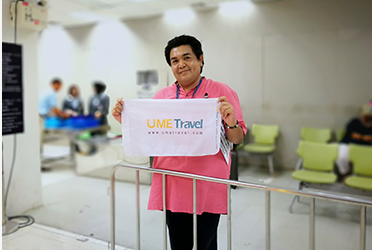 Round airport transport service direct to your downtown hotel. Save time and worry.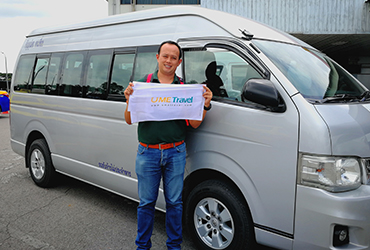 Comfortable airport transfer with SUV and licensed driver with over 5-year experience.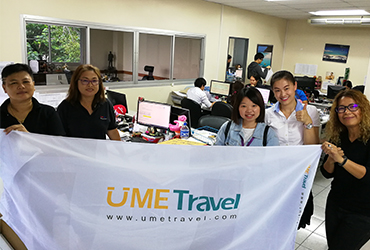 local branch of UME in every destination ensures your safety and convenience.
Worry-free Travel
-- Local quality service and no forced shopping
-- Timely client service during your travel
-- Refund promise if the promise is not met
-- 100% local tour guide and authentic service experience
-- Guarantee food safety and taste local dishes
-- Experience local customs and traditional activities
-- Visit the local community and countryside
-- In-depth tour experience in unusual tourist attractions