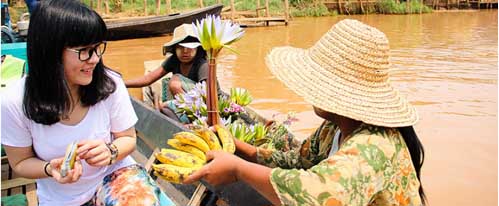 Make the World Better in Your Tour
Responsible tourism aims to minimize tourism's negative impacts on the environment and maximize the positive contributions tourism can make to local communities. UME Travel has operated under the belief that travel means to learn to know local life but not unilateral profitable commodity.
Wherever you travel to, you conserves the enviroment and sustains the well-being of the local people. Whenever you travel with us, you're giving back as much – if not more – than what you take away. Often in ways you'd never expect.