Ultimate Vietnam Travel Guide
Last Updated: July 14,2020
Vietnam is a land of staggering nature, fantastic culture and of course, exquisite street food. It is a land well worth exploring – the stunning Halong Bay is a featured spot for cruising, kayaking and exploring the limestone caves; the intriguing Hoi An's ancient town with its historic charms, is an ideal place for you to enjoy the timelessness; In Hanoi's old quarter, you can enjoy very own Vietnamese coffee in a side walk café to get a sense of being a part of the everyday life of Haoi; the vibrant and exciting Ho Chi Minh City (Saigon), is the right place for you to discover the French colonial architecture. What more, travel to Vietnam is sure to please your taste buds. Hunting the fabulous street food must be one of your most unforgettable pleasant experiences during your Vietnam trip.
Where is Vietnam
Vietnam is the easternmost country on the Indochina Peninsula, 11 degrees north to the equator, boarding China to the north, Laos to the northwest and Cambodia to the southwest. It covers approximately 331,210 square km in total, including 310,070 square km mainland and 21,140 square km ocean, with a narrow coastline stretching from South China sea to the Gulf of Tonkin. More

Why visit Vietnam
Vietnam is one of the top travel destinations in the world and especially in Southeast Asia. From culture and art lovers to beach hoppers, adventure seekers, coffee drinker and foodies, Vietnam seems always have something to offer everyone. What more, travelling to Vietnam is cheap and your money will be stretched father and wider to allow you to have a more enjoyable trip. More
Best time to visit Vietnam
Vietnam stretches about 1,650km from north to south, so it has huge regional diversity. Although the whole country belongs to the tropical monsoon climate, different areas still have distinct differences of weather due to the impact of different monsoon in different season. So figuring out the best time to visit Vietnam depends on which part of the country you want to visit, in the meanwhile, other facts such as festivals and public holidays of Vietnam you should consider before you take the trip. More
How to obtain Vietnam visa?
Most visitors from all around the world will need a visa to enter Vietnam unless they are from visa-exempt countries. Most of these countries are in Asia and a few of them are in European. Citizens of North American and most of European countries will need to obtain a visa. For tourism purposes, we recommend the recently launched 30 days e-visa as it is the most convenient and money-saving. More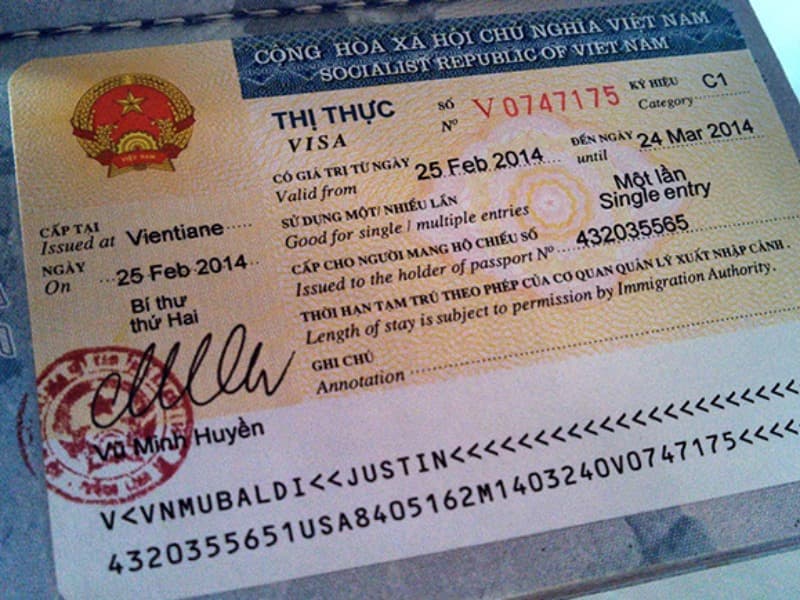 Plan your trip to Vietnam
Top things to do in Vietnam
When you are planning a trip to Vietnam, and wondering what to do in the country, please check out some of the best things to do in Vietnam here. Whether you are interested in nature, culture, adventure, stunning beaches, there is always something for you in Vietnam and along the way, you can enjoy the fabulous cuisine and awesome coffee. More
How to get around Vietnam?
When we are planning a trip to an unfamiliar country, one of the thing we usually search on the internet is how to get around the country. So I am assuming that you are searching how to get around Vietnam now. UME Travel experiences in arranging tours in Vietnam for many years and we have honest advice on how to get around Vietnam. More
Vietnamese food
Vietnamese food is one of the most fascinating parts of the country's culture, particularly the street food of Vietnam attracting people from all around the world. Our local guides know the places for the best street food and they will take you to the authentic street food shops to taste the authentic local food that you may even hard to find on a map. More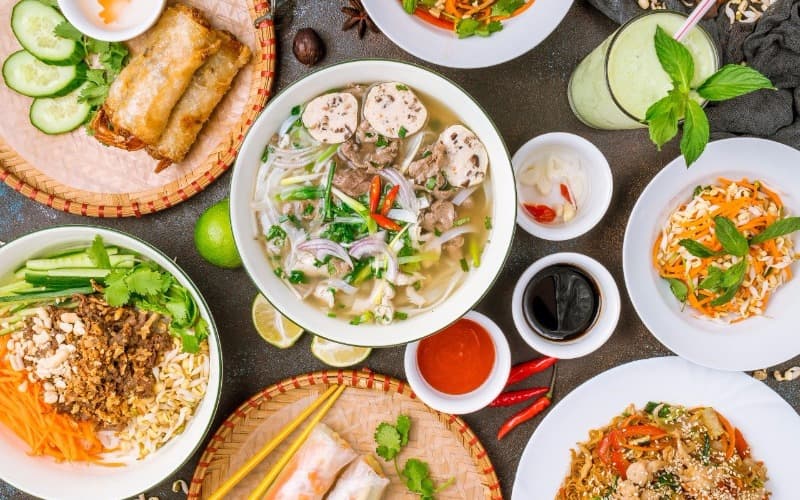 Vietnamese culture
Vietnam has diverse and colorful culture that never cease to fascinate the visitors. every part of the country distributing its unique character in its own tradition, cuisine, arts and vibrating lives. More
The Vietnamese Language
Maybe you think Vietnamese only speak Vietnamese language, but actually, there are many languages in Vietnam. Vietnamese is the official language and by far the most commonly used language in the country. More
Where to stay in Vietnam
Vietnam offers numerous accommodation options and the majority of accommodation in Vietnam is good quality. Most places have a wide range of accommodation options that carter to all price ranges and every travel style, from basic homestays to beach resorts and everything in between. It will be hard for you to choose one that fits you with so many options. Let UME Travel to assist you to choose one. More
Most visited destinations in Vietnam
UME Travel choose some most visited destinations in Vietnam to give you some inspiration to arrange your Vietnam tour. Hanoi, the charming capital city with 600 years Old Quarter; Sapa, idyllic place to explore the minority villages and enjoy the awesome view of the terraced field; Halong Bay, the UNESCO World Heritage Site, excellent place for cruising and water activities; Hoi An, an ancient city of lanterns, has a rich cultural heritage; Ho Chi Minh City, widely known city of Saigon, is the financial capital of the country, with its colonial building and vibrant past; Mekong Delta, the "rice basket", is a water world that moves to the rhythms of the mighty Mekong.