Top 5 Museum in Phuket
Last Updated: February 13,2020
Phuket is famous for its clubs and party atmosphere. Every minute in this land is crazy and keep fascinating more party-thirsty people. While after the carnival of alcohol and dance, you might cool your head and body in amazing museum in Phuket and spend delight time there. UME pick up the top 5 museum in Phuket for those who to look for something a little bit different and dig more about the island.
1. Phuket Trickeye Museum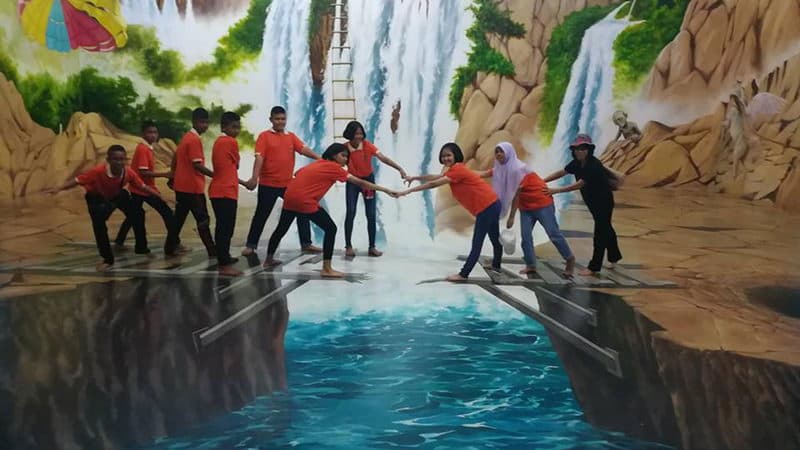 Address: Phangnga Road | 130/1 T. Taladyai, Phuket Town, Phuket 83000, Thailand
Opening Time: 10.00am.-7.00pm. Daily
Located in Phuket Town, Phuket Trickeye Museum is the first trickeye 3D museum of southern Thailand. It offers the opportunity to engage and interact with modern installation art truth Its permanent collection and temporary exhibitions that stimulate creativity and imagination. The faking view comes once when you set a foot into the museum which make you watch and become a part of the picture yourself! The most wonderful moment of visual art trap may be the moment of "wake up". With surprise and visual tease, the moment cannot always make visitors looking carefully before art.
2. Phuket Aquarium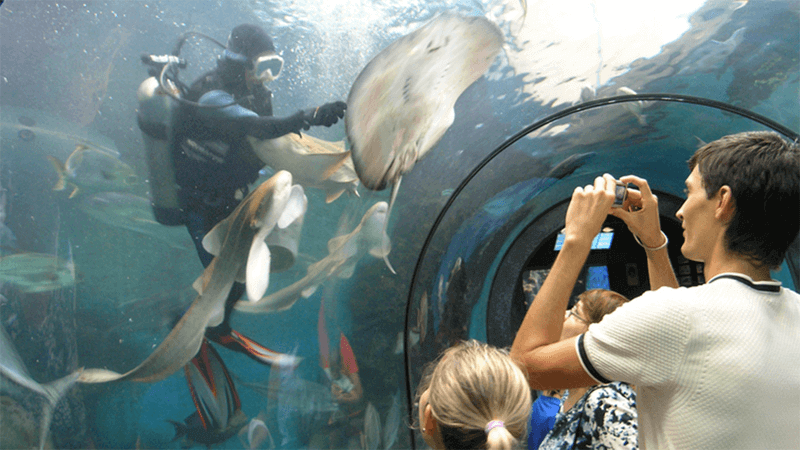 Address: 51 Moo 8 Sakdidet Rd, Amphoe Mueang, Phuket 83000, Thailand
Opening Time: 08:30-16:00 Daily
Come and encounter the beautiful creatures from Thailand's lakes, rivers and the Andaman Sea! Phuket Aquarium is located at the end of Cape Panwa and it takes approximately 30 minutes to arrive. It is regarded as a major destination on Phuket Island, attracting around 300,000 visitors each year, for both local and foreign tourists. Here, you will have a choice go through a vast variety of habitats from tropical mountains to coral reefs in the deep sea. And also learn more about tropical knowledge in lively aquatic displays and interactive exhibits.
3. Phuket Seashell Museum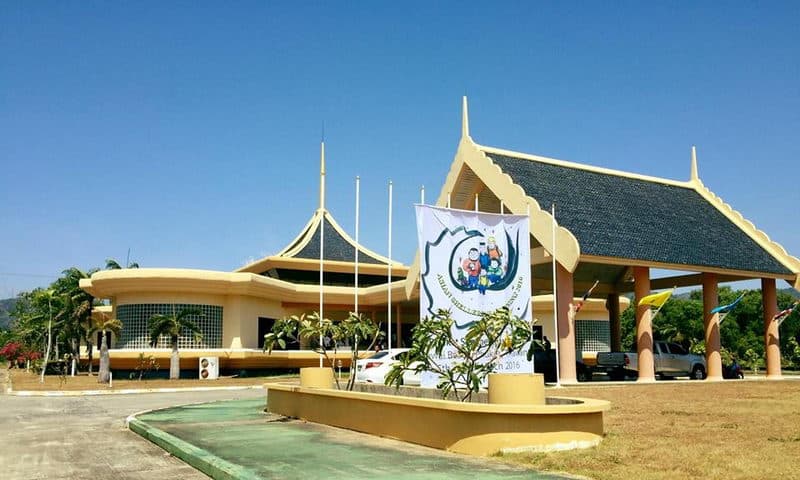 Address: 12/2 Moo 2, Viset Road, Rawai, Muang, Phuket 83130
Opening Time: 8:00-18:30 Daily
Phuket Sea Shell Museum is located on the island's southwestern shores and near Rawai Beach. It's not a huge place but if you had minimal interest in shells and the natural world you might not miss it. The Museum exhibits a large collection of shells from Thailand and from around the world. Most of them are rarely to see in the other place of the world and hardly have such a complete display, such as rare black cowry shells from New Caledonia, shells and fossils from Europe and more. And among them, the true highlights are collection of sought-after shells found in Thai waters and the largest gold-colored pearl (140 karats) in the world. There is also onsite a souvenir shop where you can find something worth buying, such as shells, pearls, jewelry and books.
4. Phuket Thaihua Museum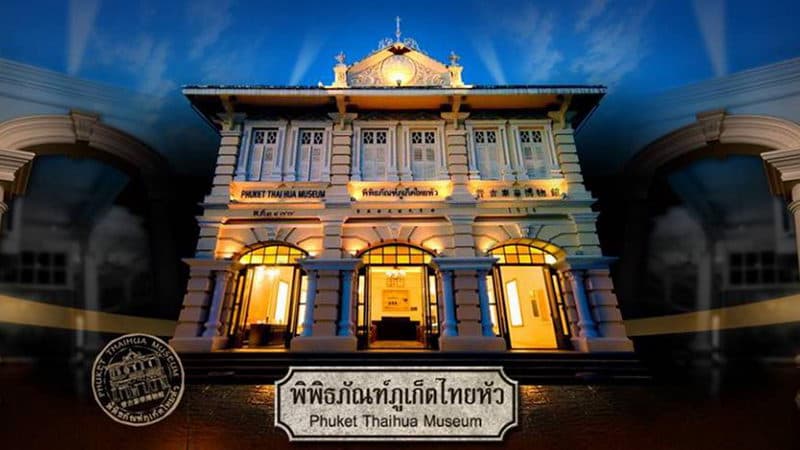 Address: 28 Krabi Road, | Talad Nuea, Phuket Town, Phuket 83000, Thailand
Open Time: 09.00-17.00 Daily
The Thai Hua Museum is dedicated to tracing back the history of the Chinese people in Phuket. They have a great effect on local merchants and living habits in the nineteenth century from the first big immigrants, which also advance the local business into a powerful trading center. Opened in 2010, the museum was converted from the oldest Chinese-language school in Phuket- the old Thai Hua school which is a classic "Sino-Portuguese" styled building, blending European styles with Chinese touches. The galleries on the ground floor display various aspects of the Thai-Chinese culture, such as buildings, dress, education and food, most displays in tableaux format.
5. Phuket Art Village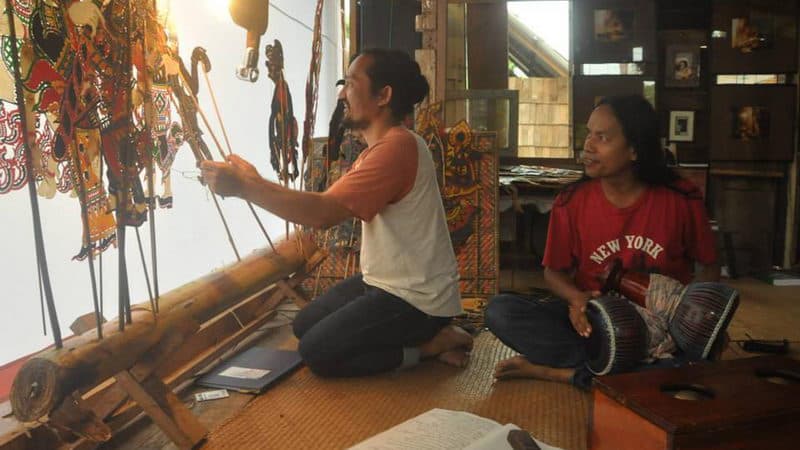 Address: 2 Soi Naya, Tambon Rawai, Amphoe Mueang Phuket, Chang Wat Phuket 83100 Thailand
Open Time: Full day
Phuket is famous for its party atmosphere, clubs and bars. Patong gathers especially wild artists so just to have a really good time here and face to face with A group of talented Thai artists. The community is called "Phuket Art Village" where divided to 8 galleries from talented Thai artists who live and work in their studios here. All of craft painting and displays are decorated in their own galleries. You would call the exhibition in a way of lifestyle for you would totally get into a world of artist life and feel free to wonder the creative home-studio-galleries packed fully with contemporary artwork.