Top 10 excellent things to do in southern Thailand
Last Updated: February 22,2020
Southern Thailand is more than just meets the eyes, after visiting and getting an eye-full of awestruck moments. It is not hard to know why about 18 million people decided to come for a tour. It is a place of diverse natural wonders where you come to satisfy your wanderlust thirsts for a frenetic-paced urban adventure, a tropical jungle escape, or some blissed-out beach zen. The excitement in Thailand will captivate and leave you in an exuberant state. As stress and busyness are exchanged for adventure and relaxation, you will be filled with goosebumps. Here the top 10 things to do in Southern Thailand.
1. Snorkelling off Phi Phi Island and a visit to Maya Bay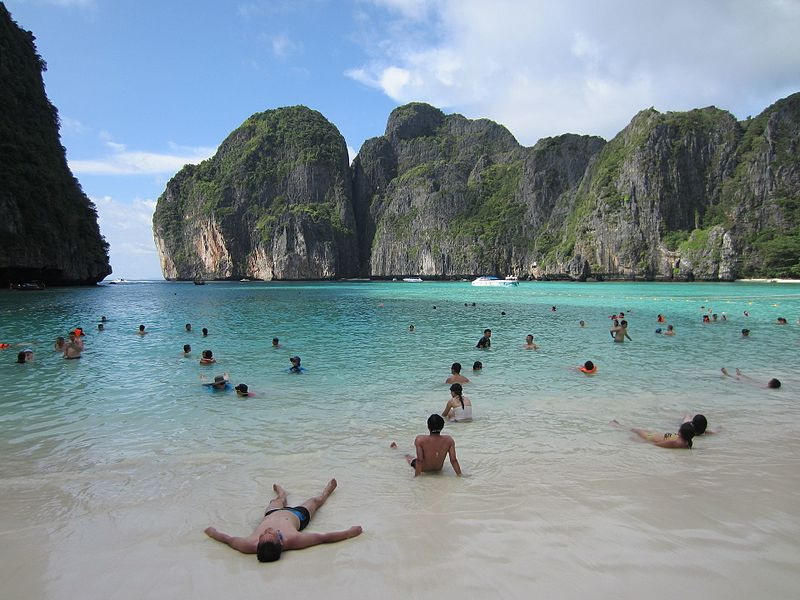 Thailand is a beautiful place with nice beaches around, thanks to Leonardo DiCaprio movie on the beach. In the low /rainy season during September when we visited, the waters and swimming condition were good. There is this feeling you get when you walk to the famous beach scene and movie set, it is morale boosting and double standard kind of thing. Although, the place looks like an abandoned camp but the view is lovely.
2. An elephant experience in Khao Sok National Park

Right here, you will find the African glamping of tent, which is incorporated with the swamps that look like the mangrove and also, the legendary Jungle lakes of the Khao Sok National Park. Get ready to be blown away by the jungle adventure, it is not just the conventional Thailand beach but something more intriguing.
3. Kayak along the "Klong Sung Nae" river and explore Little Amazon, the hidden forest in Takua Pa
We merely passed through bustling Phuket while traveling, but the nature lover within will be captured when we pass the southern regions of Khao Lak and Khao Sok. This magnificent place is perfectly located on the mainland between Krabi, Phuket and Koh Samui. As you meander through the Klong Sung Nae River, the natural jungle state of this area comes alive. No wonder it is known as the Little Amazon.

4. Take a luxury lake safari on Cheow Larn Lake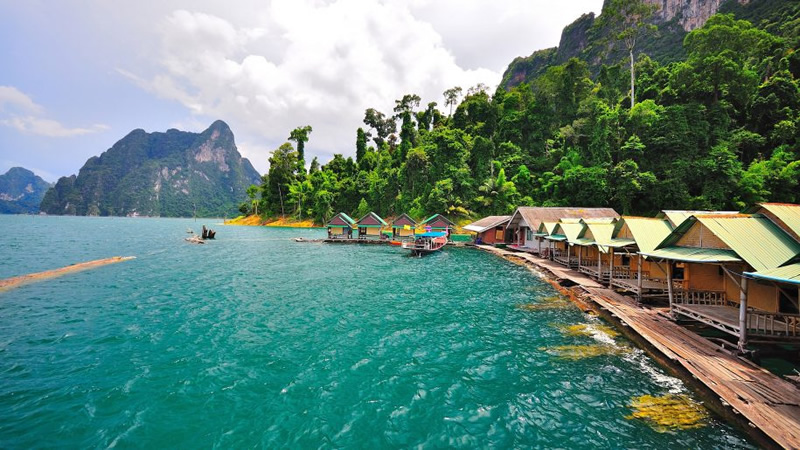 It is very important at a point in one's life to just take a different view and refresh your mind, soul, and body. Activities such as floating belly-up, star-fish like in a man-made lake which is surrounded by the jungle. Water is regarded therapeutic and has the ability to heal someone in both the aspect of mind, body, and soul. In this beautiful lake of jade and emerald waters, I certainly felt it that day.
5. Take a Thai cooking lesson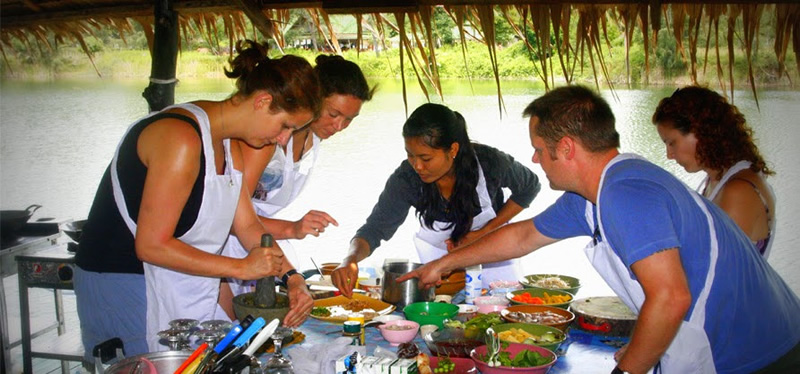 A number of dishes have been sampled and also tasted some food on the street of Thai, even sipped on some cold ice coffee just to measure the heat in dry and rainy season. We have indulged in almost everything in Thai, from the Mai Tais to Tom Yum Martinis at Zeevola, let's partake in the adventure of food cooking. We got our hands all spiced up preparing a delicious Thai beef salad at Sarojin, it is simple, fresh and also packed with an ingredient that is very healthy in the body.
6. Enjoy dinner beneath the magical Rainbow waterfall
Thailand's Rainbow Falls is your way place if you are this person that likes romantic settings. A dinner table set to the perfection with some 500 candles and a little bit away from the falling waterfall leaves you feeling like a superstar in one of a TV reality show.
7. Learn about Thai Spirit houses and the unique cultural traditions

You must have heard about the ancient Thailand tradition, most especially the spirit house, right? Well, it can be seen in almost every residential house and establishment. Some are small and not noticeable while others are conspicuous.
8. Visit a fresh goods market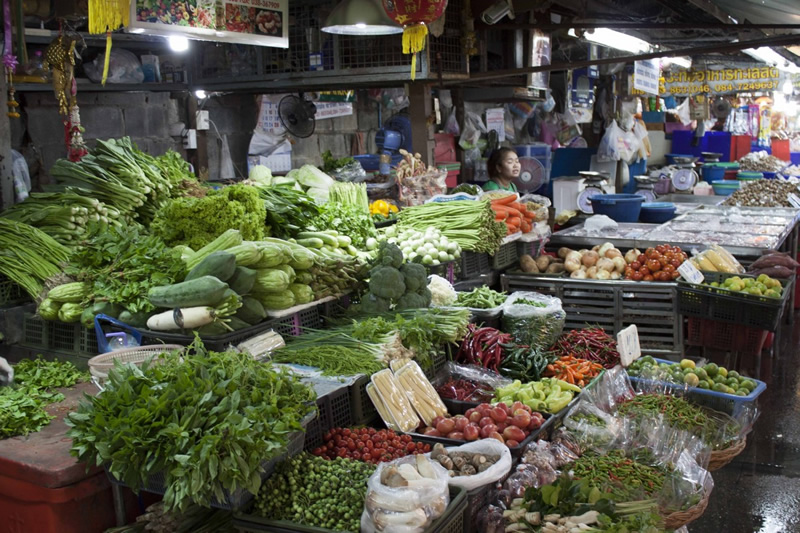 You can get all sorts of Thai delicacies and everything from vegetables to fish very fresh in each village in southern Thailand. You may get some of these items too fresh, but you don't have to worry, the marketplace is known to have smells of all kinds but it is an experience you will love to look forward to being involved with.
9. Catch-up with some locals, they have the most interesting sights and sounds to share
During the entire trip, we spend our best evening with the locals in Phi Phi. Our dinner is a mix of staff party and epic proportions. With a resident Lady Boy enthralling in full dress, we experienced a pop-up version of Thai nightlife as fancy-free locals simply murdered the dance floor. It was so much fun.

10. Have a Thai Massage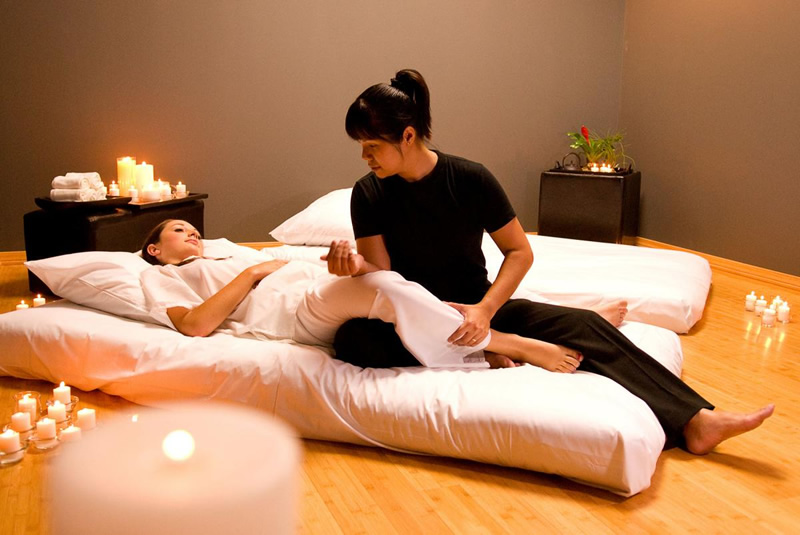 All over the world, the Thai massage is considered as one of the best. The technique they use here is unique because of how they stretch your body and at the same time working on your body pressure points. After the whole experience, you will be feeling balanced and invigorated. You are very guaranteed to see massage parlors in every small town and city you visit, and the interesting part of it is that the prices are very affordable compared to the ones back home.