Top 10 funny things to do in hua hin
Last Updated: February 22,2020
A Visit to Hua Hin and you won't regret it. In this beach resort, there are plenty things to do. You can take to the water to swim, stroll along the beach at sunset, and at one of the many bars take some cool drinks. If you want to mix with the local people and get a feel of the town, you can walk around the markets and temples. If you need something more, here are the top 10 things to do in hua hin.
1. Hutsadin Elephant Foundation
This sanctuary was built by three Hua Hin men and it can be found in a verdant forest just outskirts the city. This foundation is basically for these elephants than it is for humans, the animals are shown love and cared for, unlike some so-called sanctuaries. Most of these elephants have passed through some tough challenges during their early stages in life. Some were abandoned by their owners after undergoing hard labor, the good news is that they are free now to live and do what they like doing as an elephant. You can wash, fees and walk with them for just a token fee.
2. Hua Hin Beach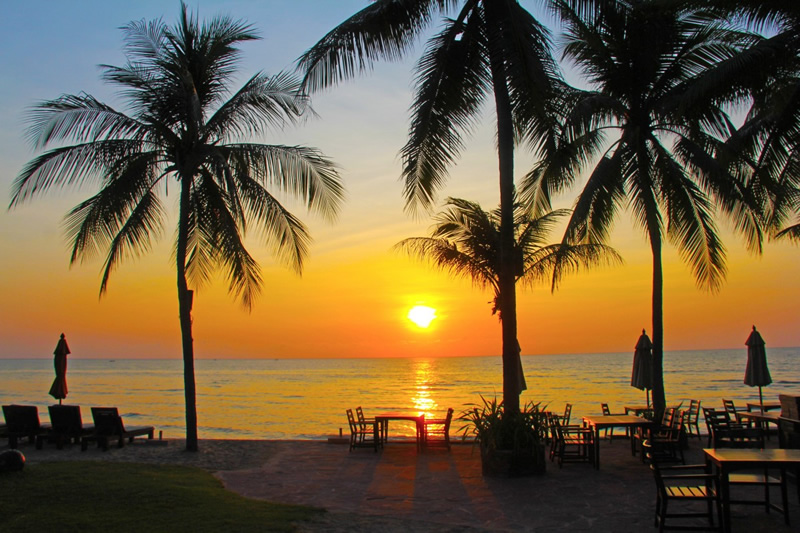 In Hua Hin Beach, there are city skylines, smooth and sloping sands. It is just a few hours' drive from the city of Bangkok. The Thai Gulf warmed this sugary stretch sands throughout the year. Tourist finds this place as their favorite because of its bars, restaurant, constellations of shops and also nice hotels and resorts.
3. Hua Hin Hills Vineyard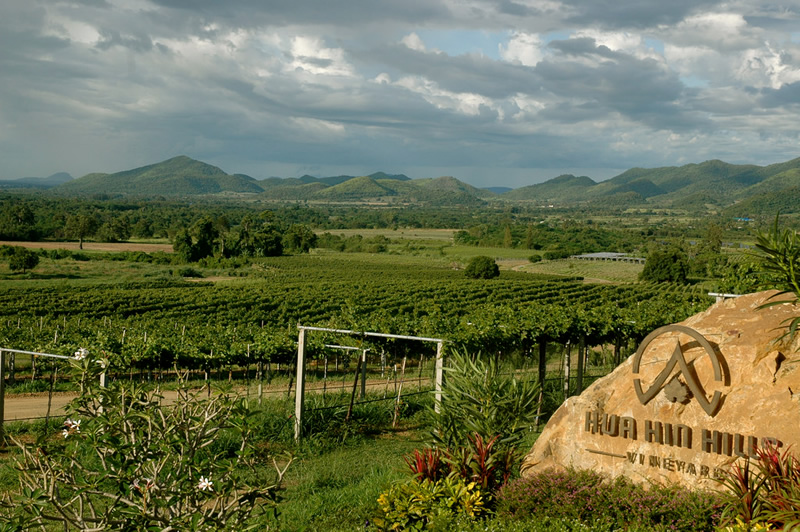 The Hua Hills vineyard has a nutritious loamy sand that helps in the production of great wines. In the background, you can see banana trees and sweeping green hills, there is also al fresco dining provided by the vineyard, this is a place where wine is paired with some pleasant dishes. If you want something unique and extraordinary, you can tour around the vineyard on the back of an elephant. Hua Hin Hills pride itself as the only vineyard known in the world that offers this wonderful and breath-taking experience you don't want to miss.
4. Banyan Golf Club

Banyan Golf Club has been on the list every month in Asian Golf rankings for three years and still running. Golfing experience in Banyan Golf Club is one of the best in Asia. The Burmese mountains are rich in the green and grey background as you play around. Bayan Golf Clubs is relatively fresh, it is less than ten years old. You can perceive the faint mingling pineapple in the air, the course was formerly a pineapple plantation. The 15th hole serves as the capstone of the Golf club, as it poses to be all-embracing ocean views.
5. Spa Patcharapat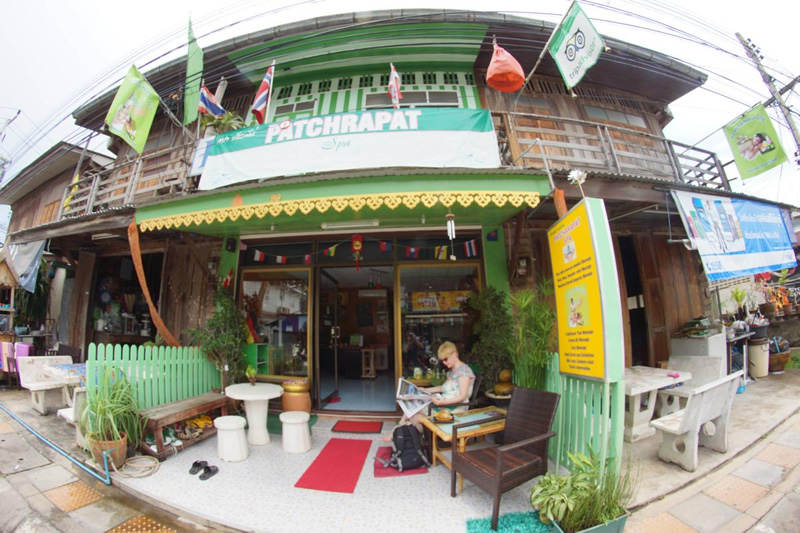 If you are looking for a spot for rejuvenation rituals and total wellness, Hua Hin is the place to be. Wellness plays a critical role in Thai culture, the combination of ancient techniques with some modern techniques helps to unite the mind, body, and soul. Spa Patcharapat focuses on the whole practices, as it helps to strengthen all of the senses. Spa Patcharapat is easily accessible and it is located around the few listed notable destinations. From Cicada market and Hua Hin beach is just a five minutes' walk.
6. For Art's Sake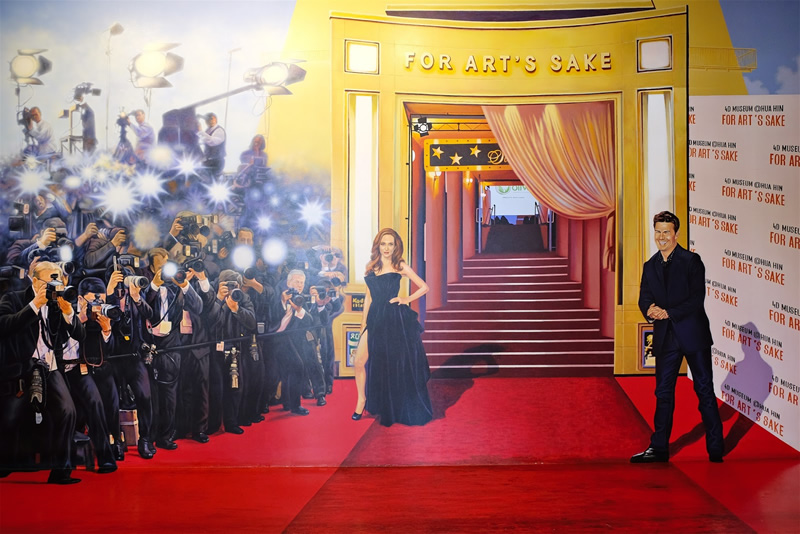 With the trends now, we can't shy away from the fact that we currently live in a world where much validation comes from the number of likes we get on Facebook and Instagram post. At For Art's, we will give you that recognition you yearn for, the selfie game here is top-notch. With our four-dimensional artwork, you can pose and be the focal point and fill up your friend's feeds and timeline. You can pose with monsters and there are several different themed they include horror and Hollywood, put on your best duck face and strike a pose.
7. Chopstick Hill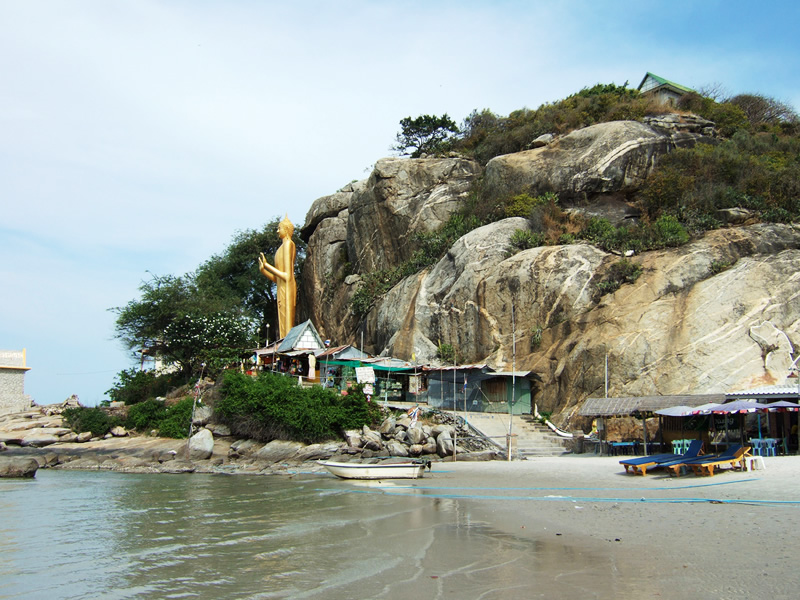 The chopsticks hill is a haven for several troops of money. They play and move around from the base of the hill to the peak of the hill where a large golden Buddha is built. Climb and navigate your way along the rocky part of the hill as you ascend upward to view the lovely Hua Hin coastline. It is more fun when you roll down gently from the tip of the hill and cool off in the sea and have some drinks on the beach.
8. Cicada Market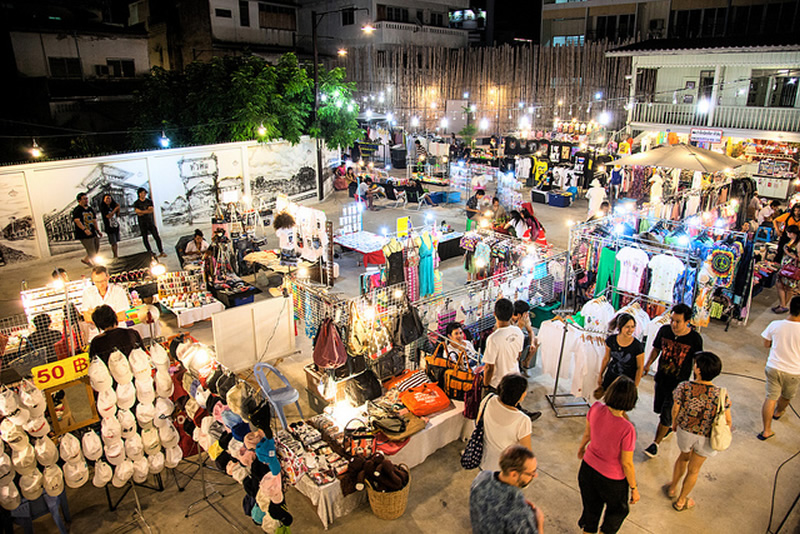 You will find Cicada Market just before turning into Khao Takiab. The scattered lights around help to illuminate the trees and make the market look like an enchanted playground. You can find a whole host of stalls to explore before settling down to eat wonderful Thai cuisine with live music playing and the stew of delicious smells fills the air.
9. Hua Hin Beach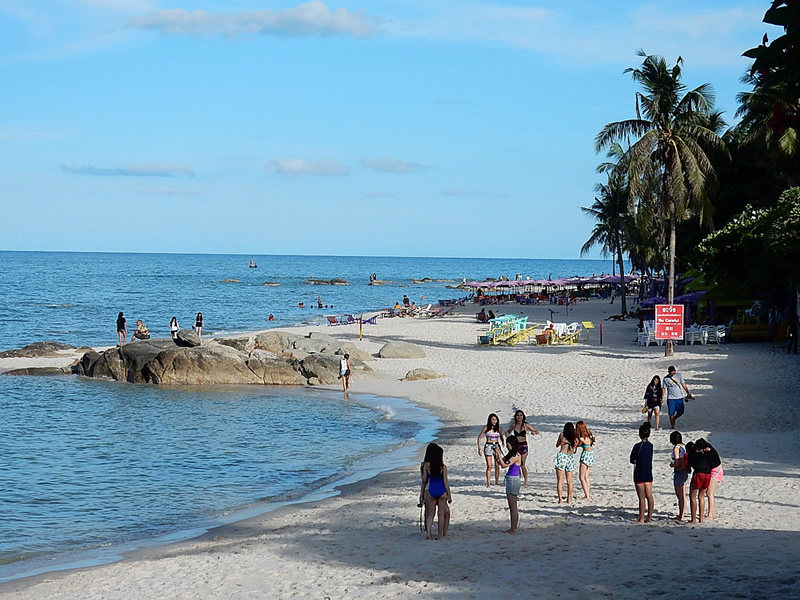 Beaches are plenty in Hua Hin area and they all offer different things. The beach in Hua Hin is about 6.5 kilometers long. In most cases, one stretch of it tends to be occupied with deck chairs. This region is where restaurants are located on the beach, so it usually has a louder atmosphere and people like visiting there.
10. Huay Mongkol Temple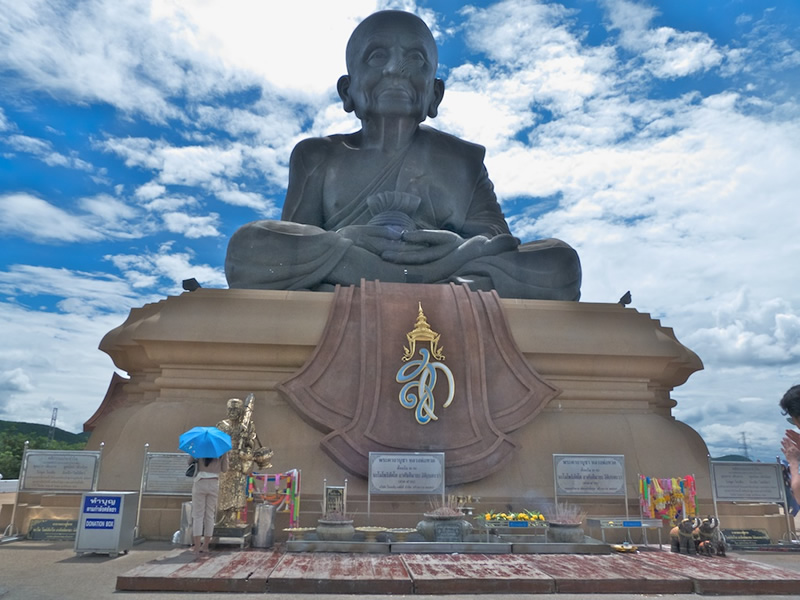 The stature of Luang Phor Thuad at Huay Mongkol Temple is a very popular place Hua Hin. Luang Phor was a well-known monk in Thailand, in his honor a statue was built for him. The size of the statue is unbelievable, it's about 4o feet in height and 32 feet in width. It's really mind-blowing because from a distance away you can still see how magnificent it is, but it is more breath-taking at a closer look, so it is highly recommended you climb up to get a view.