Thai Temples in Bangkok, Chiang Mai, and other area of Thailand
Last Updated: September 17,2019
As a Buddhist country, temples play a very important role in people's daily life in Thailand. People go to the temples for merit making, praying for good health, wealth and fortune or seeking advice from monks. As a custom, young boys go to temples to ordain as a monk for a period of time and live in the temple. Nevertheless, most temples in Thailand are breathtakingly beautiful and possess extraordinary historical and cultural significance.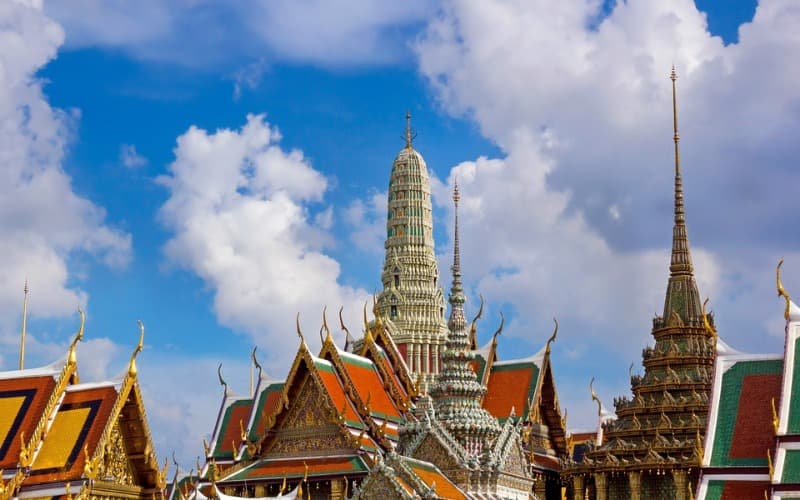 The constitutes of Thai temples
Thai temples are called "Wat" referring to the temple complex consisting of several buildings and peaceful grounds in a courtyard. It houses the "Ubosot", the most important structures of the wat, which is an ordination hall where monks get ordained and the main prayer room; "Viharn" is an assembly hall where the important Buddha image are kept and it is a place for people coming to pray; "Chedi" also called stupa is the most sacred structure in the wat, where Buddhist relics are enshrined; "Kuti", a kitchen, and perhaps classrooms or administrative buildings.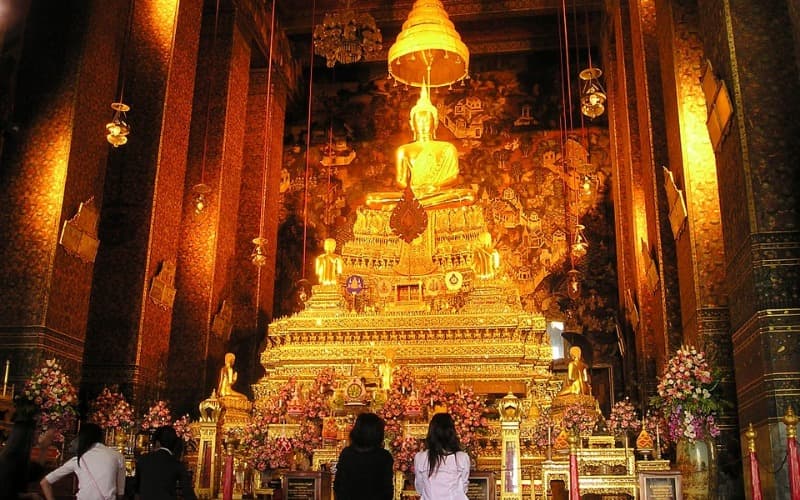 The setting of Thai temples
Temples are not always in remote or mystical places situated atop mountains. Most of them, especially most famous ones such as Erawan Shrine in Bangkok is literally in the middle of a busy sidewalk. Wat Phra Kaew, Wat Pho, Wat Arun are all in the center of Bangkok.
Except the bizarre White Temple in Chiang Rai, where you will see Batman and Kung Fu Panda painted on the walls, don't expect the Hollywood version of Buddhism in the temples of Thailand. You definitely won't see any monks practicing Kung fu.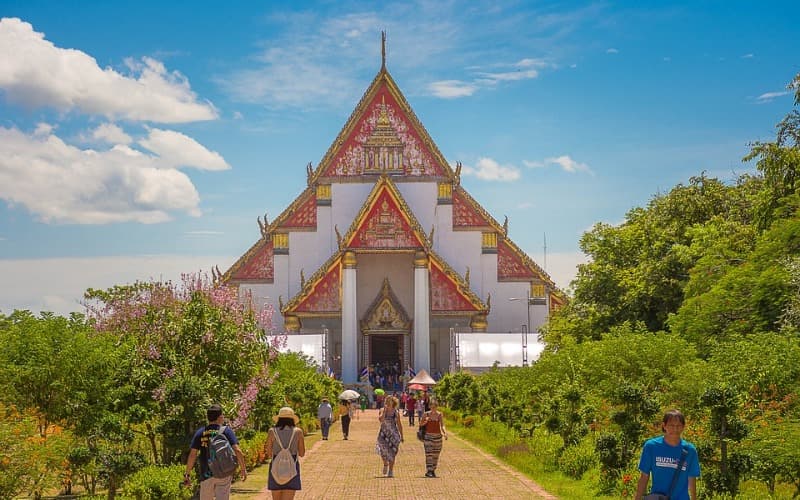 Classification of Thai temples
There are literally more than 3,000 Buddhist temples in Thailand and most of them are active. Over 200 of them have awarded the statues of Royal Temple and they are divided by importance into first, second and third class. Wat Phra Kaew, located on the grounds of the Grand Place in Bangkok is the most sacred and important temple in Thailand. It keeps the rarest and most sacred emerald Buddha image in Thailand.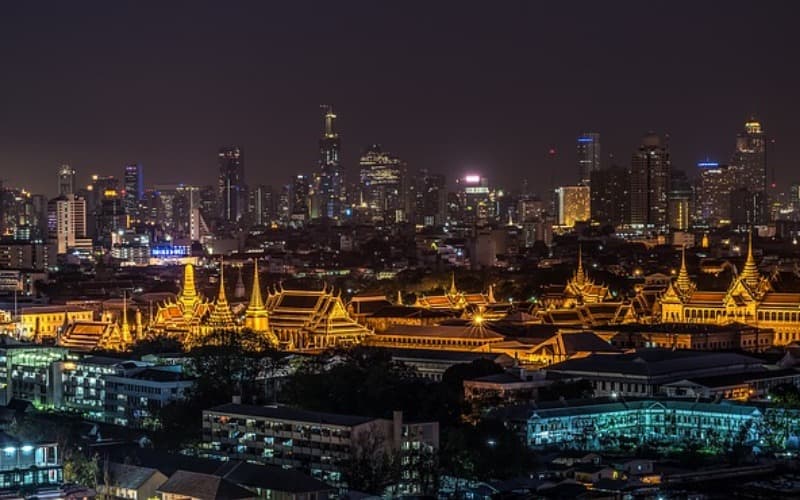 The highest rank first class Royal temples
Except Wat Phra Kaew, there are other six highest rank first class Royal Temples and most of them are located in the capital city of Bangkok, like the Wat Pho (the temple of the Reclining Buddha), Wat Arun (the temple of Dawn), Wat Mahathat and Wat Suthat.
The other two most important temples are not in Bangkok. One is Wat Phra Pathom Chedi in Nakhon Pathom the other is Wat Phra Phutthabat (the temple of the Buddha's footprint) in Saraburi.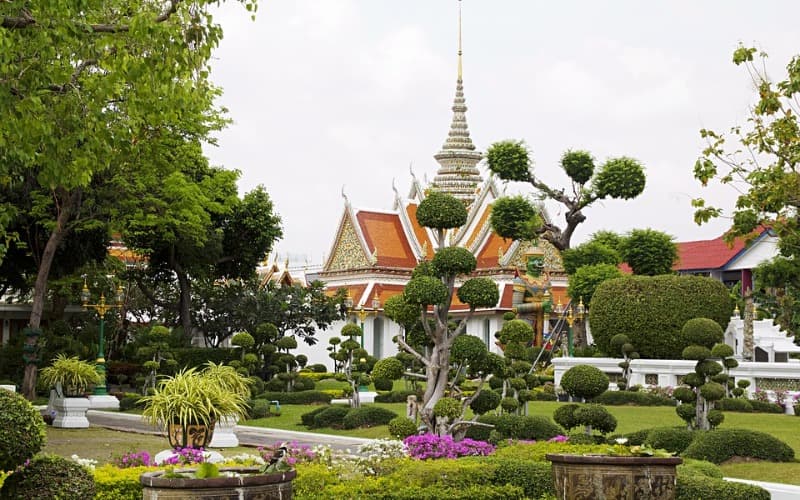 Architectures of Thai temples
Despite the great spiritual and social importance, the architectures of the Thai temple are especially beautiful and very impressively. They are the most beautiful buildings in Thailand very colorful, ornately decorated and various in sizes and architectural styles. Temples in the Northern Thailand are in Lanna style which is very different from the ones in Bangkok and the ones from Khmer style temple of North Eastern Thailand. You will find big or small Buddha images and magnificent murals telling various fascinating Buddhism stories.
The sacred Thai temples are very important to Thai people, so when you visit a temple, please dress appropriately with long pants or sarong like long dress covering shoulders or long sleeved shirt and please remember take off your shoes before going inside a temple.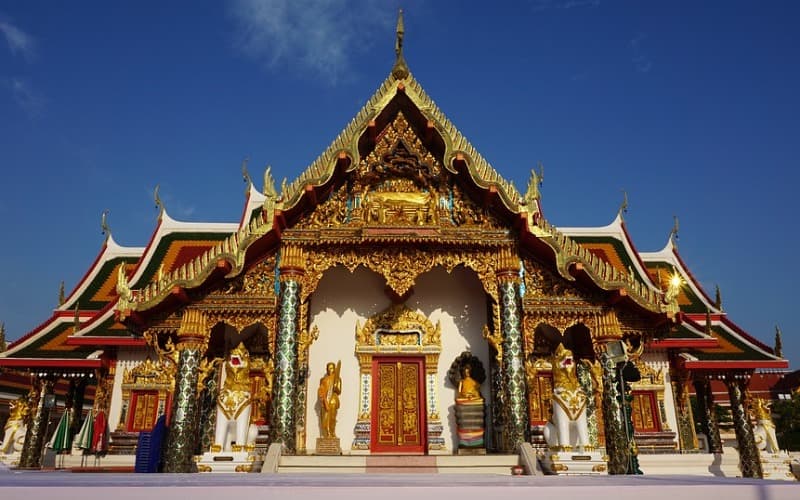 What to wear in Thailand temples
Most first-time travelers to Thailand may feel a little nervous before entering one of Thailand temples at their first time. What to wear may be the first-concerned question. Make clear what to wear in temples in Thailand before entering, you will avoid much trouble and save time to visit.
Do not wear the cloth below:
Short skirts, shorts or even shortened trousers. Trousers should at least cover your knees; skirts should fall below the knee as well.

See-through clothing is forbidden.

Clothing with holes in is forbidden, such as ripped jeans etc.

Tight fitting trousers like leggings.

Vests or any kind of top without sleeves or top with sleeves rolled up.

Sportswear of any kind.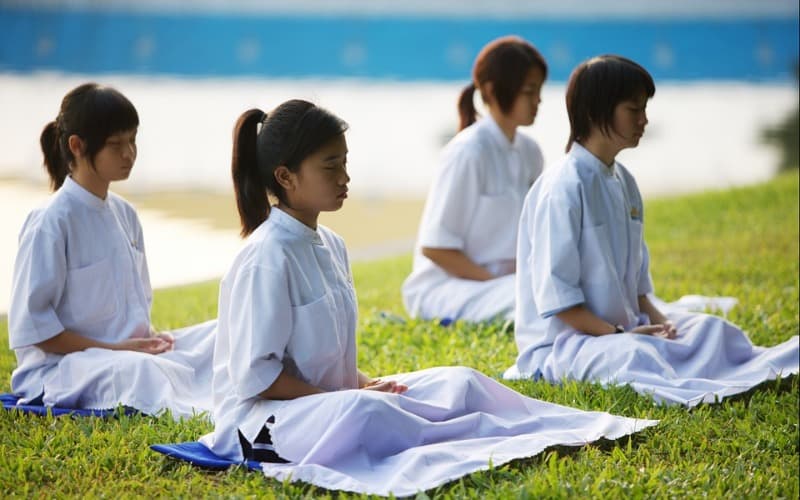 Visit Thailand with UME Travel
We have carefully designed some Thailand tours including the sacred and elegant temples to give you some suggestions. Treat them simply as inspirations, because we will follow all your particular interests and tastes to create uniquely itinerary for you.
Buddhist Temples in Thailand
Please check out Thailand Tours here and start learning about our itineraries now: