Layan Beach
Last Updated: July 15,2019
There are so many beaches in Phuket, such as Patong Beach, Kata Beach, Karon Beach etc. among which, Layan Beach is a small beach and it is now as popular as other beaches. There are very few tourists here.

Layan Beach is at the northern end of Bangtao Beach on the west coast of Phuket. Layan Beach is not as lively as most of the coastal beaches on the west coast of Phuket. It is still a very peaceful place, where you can lie on the beach without worrying and thinking anything, lie in the shade of tall pin trees to let the whole body relax.
Most of the people who come to Layan Beach are locals or Westerners. Unlike the three big beaches in Phuket, there are no beach chairs and umbrellas. It looks like it was 20 years ago. Here, you can rent a kayak boat from the restaurant to play all over Koh Kala and lagoon.
Layan Beach is a Laguna-style beach. The beach is beautiful, and when there is a blue sky, the color of the water is amazing. You need to remember the tide time because at some point the water is very shallow. You can choose to stay at Anantara Resort on Layan Beach, which is a great place, because you can spend a day at the spa, where the service, atmosphere and experience are second to none. Everything here is highly recommended, whether it is the beach, the hotel or the spa.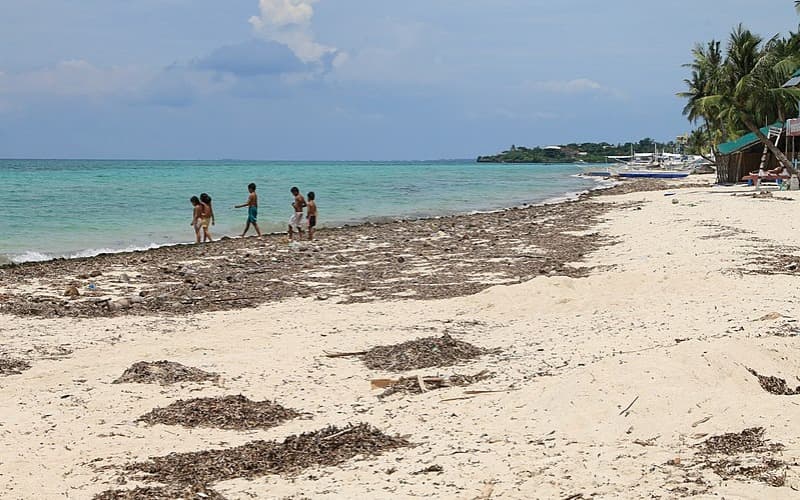 Layan Beach has a better environment with less garbage, quiet beach, and very white and very thin beach sand, so it is suitable for sunbathing. If you like to travel away from the crowd, Layan Beach will be a holiday paradise for you, and if you are looking for somewhere beautiful and quiet for honeymoon, Layan Beach also is a great destination.
You might like to book: Thailand Beach Tours