Phuket City Tour Packages
Top 10 Must-Visit Attractions in Phuket
Phuket is such a diverse Island to visit with so much to see. If you would like to go on a city tour in Phuket city center, you will definitely have a chance to see the wonderful sightseeing and heritages, learn about the local cultural customs. Here's the list of some must-visit attractions when most travelers prefer to visit during their Phuket city tour, with the recommendations below, your trip to Phuket will have no regrets!
1. Phuket Big Buddha
The Phuket Big Buddha is the highest buddha visible from anywhere in the southern part of Phuket. This impressive landmark is probably at the top of everyone's 'Must-Do in Phuket'. Sitting serenely above the island at the top of Nakkerd Hills between Kata and Chalong, spectacular 360-degree views greet you once you reach the summit, where this 45-meter-high monument presides. It's a peaceful spot to take time out of your day. Prayer flags flutter in the breeze, and you'll hear the tinkling of small bells. If possible, pick a clear day for the best views; mornings are generally less crowded.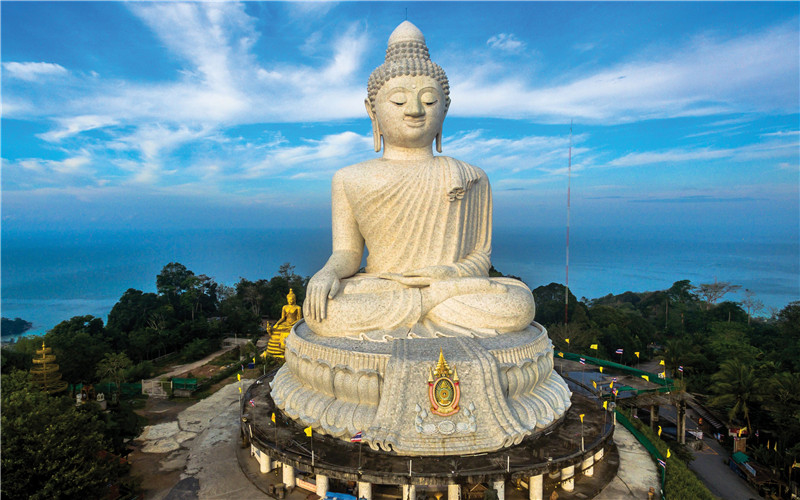 2. Wat Chalong
Wat Chalong is the largest, most popular, and arguably the most beautiful of all Phuket's 29 temples. Make sure you dress respectfully; visitors are not allowed to wear shoes inside the temple, and women must cover their shoulders and knees.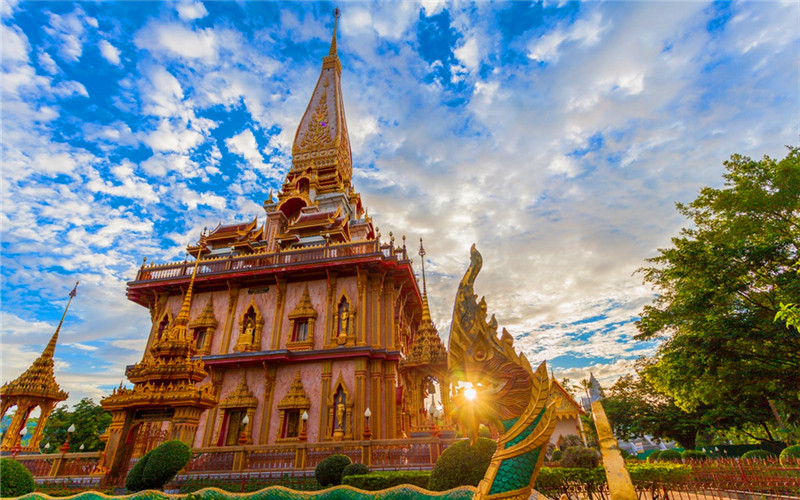 3. Karon Viewpoint (Three Beaches Hill)
If this is your first trip to Phuket, you probably will stop a few minutes at this popular and beautiful panoramic landmark to admire the view from the top of the hill. The Three Beaches Hill- this aptly named vantage point gives you a lovely view of three of Phuket's most beautiful beaches: Kata Noi, Kata Yai, and Karon Beach. The picturesque view of the emerald hillsides, blue seas, and white surf makes this viewpoint one of the island's most photographed vistas.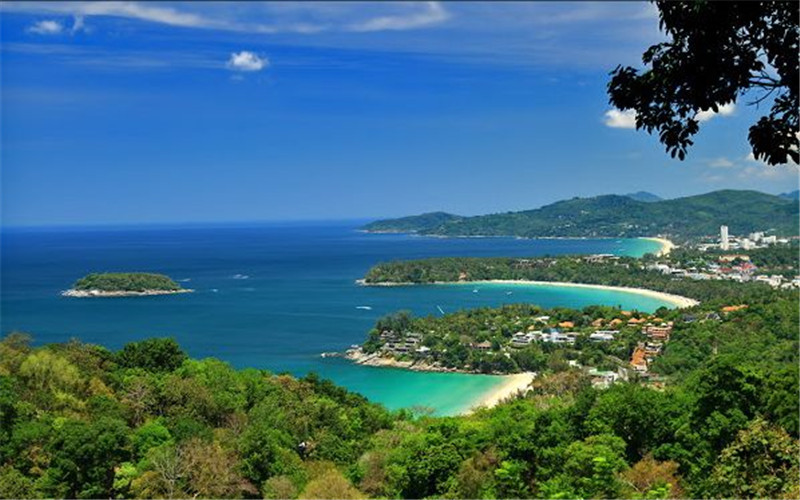 4. Phuket Town
Phuket Town is the capital of the Province of Phuket and is already an attraction in itself. The historical part of Phuket is not huge but is rich and exciting enough to explore in half a day. You will expect to see a lot of Sino-Portuguese style shophouses, small and colorful shops, some excellent local Thai restaurants, and a lot of young coffee shops. Walking around town will also be a chance for you to visit both Thai temples and colorful Chinese shrines, as well as a couple of Museums and some beautiful old mansions.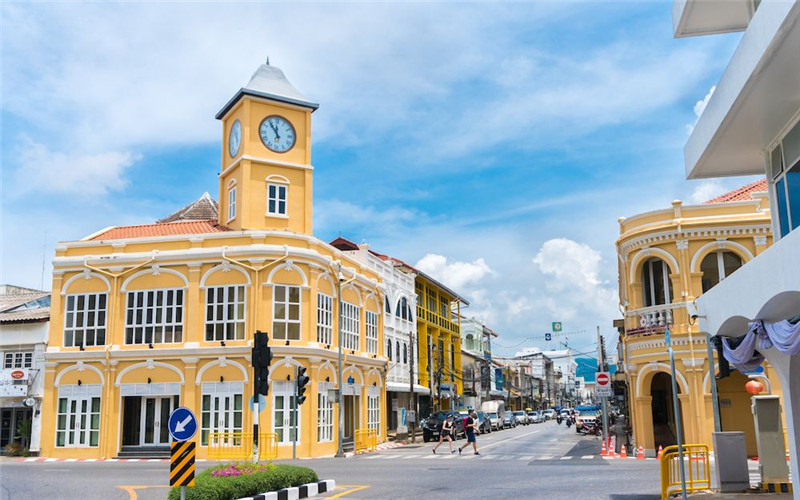 5. Phrom Thep Cape
Promthep Cape seems to be an irresistible spot for a good old sunset photo at the very south of Phuket island. This landmark has always been a daily meeting point for hundreds of tourists, mostly Thai, to line up with a camera facing west. Colorful buses download hordes of tourists hungry for a sunset picture.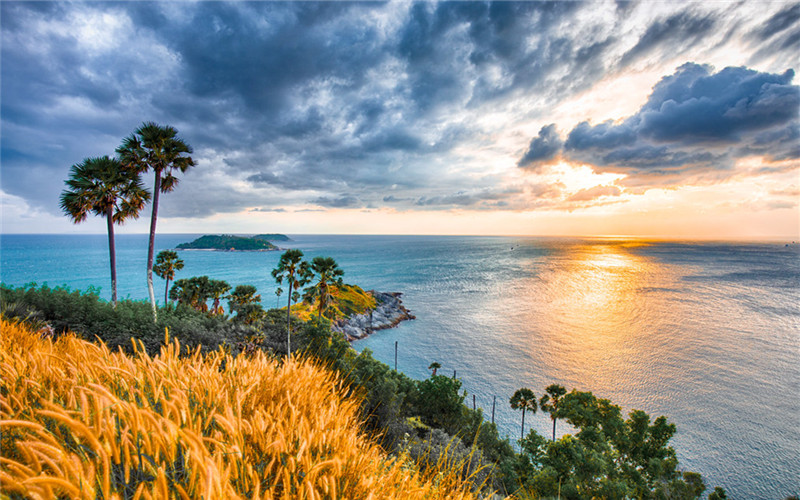 6. Bangla Road
Phuket's Bangla Road really comes to life after sunset, when the road is closed to traffic and becomes a 400-meter festival of neon lights. The battle for night supremacy is raging every single night between beer bars, live music bars, rooftop bars, night clubs and, of course, those famous go-go bars! Phuket never ceases to surprise.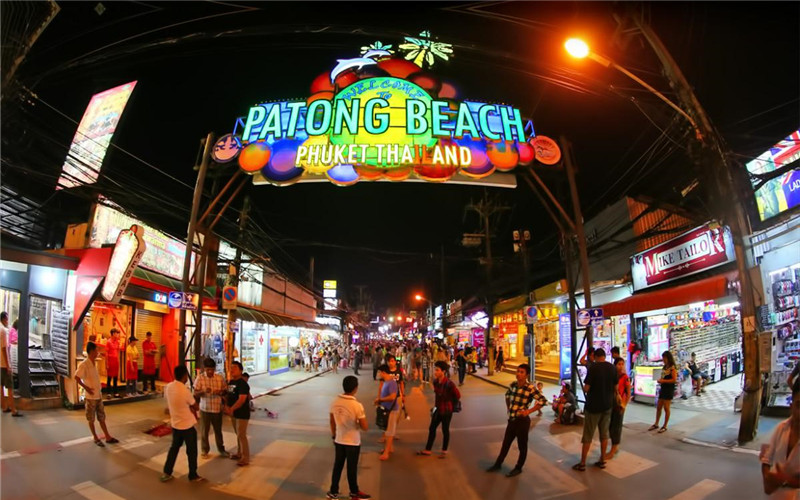 7. Ton Sai Waterfall
Tonsai Waterfall is a good spot for an outing in Phuket as it's very family-orientated. Although it is a small waterfall, it's still a great cool spot for a day out from the hot Phuket sun. Locals often jump into the small natural pool of water and frolic around with their clothes on (T-shirts and shorts).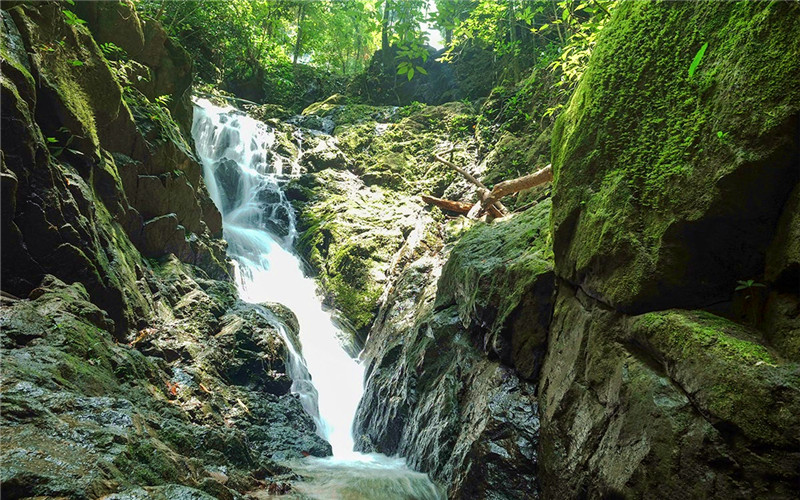 9. Chillva Market
Chillva Market in Phuket is a trendy night market with a somewhat bohemian vibe and an impressive selection of food, fashion, and souvenir stalls. Located by the side of Yaowarat Road, it has colorful shipping containers as shopfronts. The night market also has an overwhelmingly local feel, with attractively low prices to match.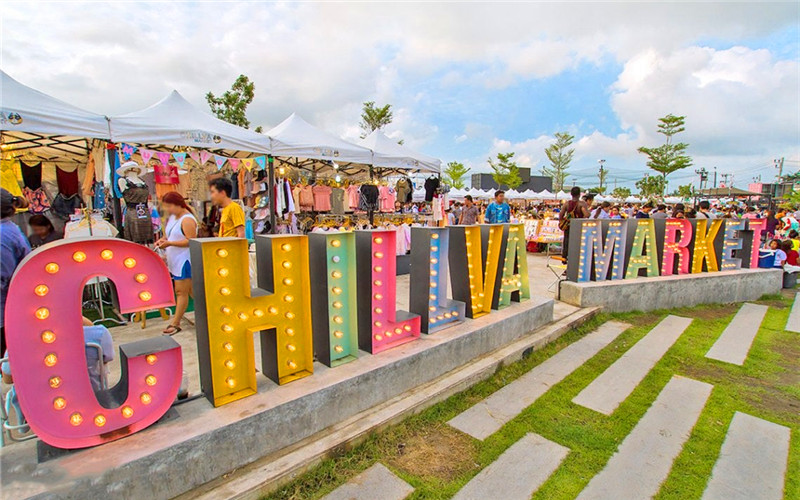 10. Jungceylon
Jungceylon Shopping Centre is the major mall in downtown Patong and one of the biggest in Phuket. Jungceylon may not have many of the international brands you're familiar with, but it's considered one of Phuket's best malls with a plethora of fashion, beauty, wellness, and electronic stores.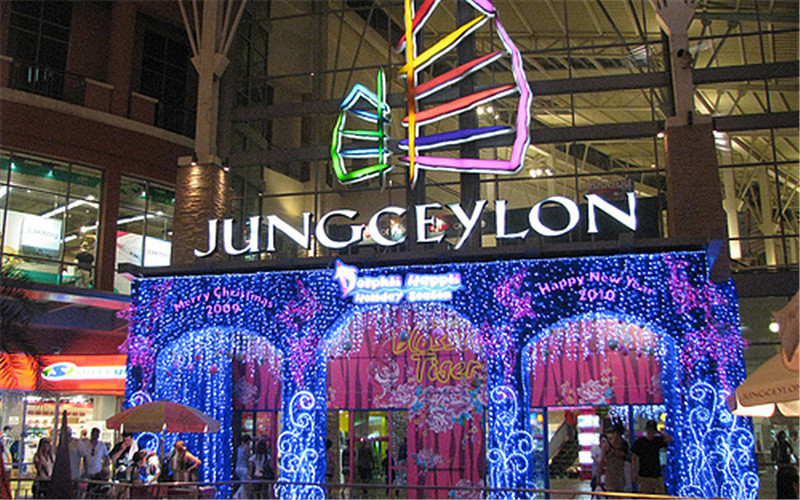 Start planning your tailor-made holiday by ​contacting one of our specialists...
Monica

Steven

Natasha

Dan