Kata Beach
Last Updated: July 10,2019
Kata Beach will have firecrackers performance on the beach every night, and many people come here every morning to watch the sunrise. If you like the beaches with clear water and fine sand, then come to Kata Beach, where young holidaymakers with full hormones show their good body on the beach or on the offshore skateboard, which is very attractive. If you are tired, you can also do a "massage" in the vicinity and enjoy the authentic Thai massage.
Kata Beach has a large number of beach chairs with parasols, and it only takes 300 baht to rent the beach chair for one day, so if you want to leisurely spend a day on the beach, you can choose to rent one. After all, the sun is very hot on the beach, and it is easy to sunburn the skin. Therefore, it is highly recommended to rent a parasol.
Kata Beach is relatively calm, except for the locals who have walked through and tried to sell everything from sundresses to ice cream to beach mats. There are many activities around the beach, such as jet skis and paragliding. There is also the tent setting where you can get a massage. If you are thinking about what to do on the beach, make sure you make a quick decision, otherwise you may miss it because of some uncontrollable factors.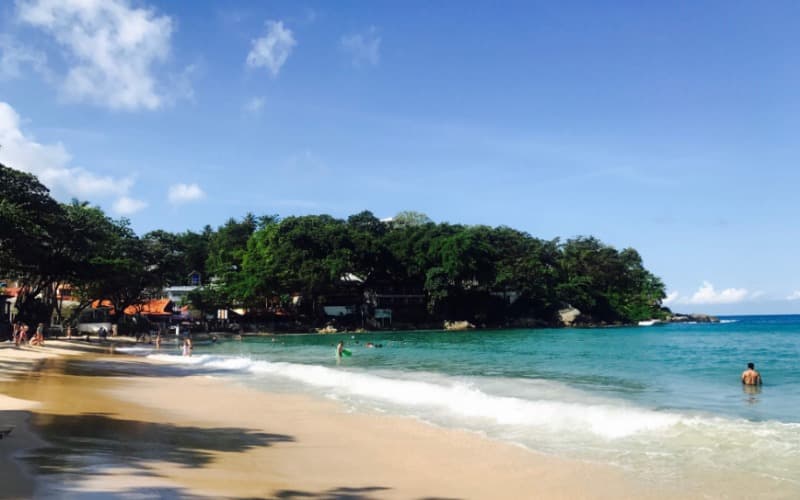 However, Kata Beach is more beautiful than Patong Beach, where you can swim and sunbathe on the beach enjoyably on the beach. If you want a cocktail or a gourmet meal, there are several restaurants across the street, such as the surf house Phuket, which is a good choice.
In short, if you want to replace Patong Beach in Phuket or have no time to visit Phi Phi Island while you are touring in Thailand, Kata Beach is a nice little beach where you can take a visit. The Kata Beach can surprise you a lot more than you think before going there.
You might like to book: Thailand Beach Tours