Thailand Family Tour: Your Most Comfortable & Ultimate Travel Guide in Thailand
Last Updated: February 24,2020
Are you worrying about travelling to Thailand with kids? We can help you with that. If you'd like to dip your toe in the water of Asian family travel, taking kids to Thailand would be my top recommendation. Because Thailand is a well established travel destination and because of the modern, developed nature of much of the country, Thailand with kids is no sweat at all.
Why the kids will love Thailand
Kids will never get bored in Thailand, there's simply too much for them to see and do!

Easy family holiday destination whether you're looking for a beach escape or a Spy Kids type of adventure.

For sun and sand head to one of the many hundreds of islands. The islands of Koh Samui and Phuket are popular family spots but if you're looking for something a little quieter, head to Koh Lanta Yai for snorkelling trips and elephant rides minus the jet-skis and noisy bars.

In Northern Thailand kids can spend a day looking after elephants, hike through National Parks and bathe in mountain streams.

Elsewhere enjoy boat rides and canoe trips, waterfalls and private islands and much, much more.
Best Regions for Kids
Eastern Seaboard & Ko Chang

Shallow seas are kind to young swimmers and the low evening tides make for good beach-combing. Older children will like the interior jungle, elephant interactions and mangrove kayaking.
Upper Gulf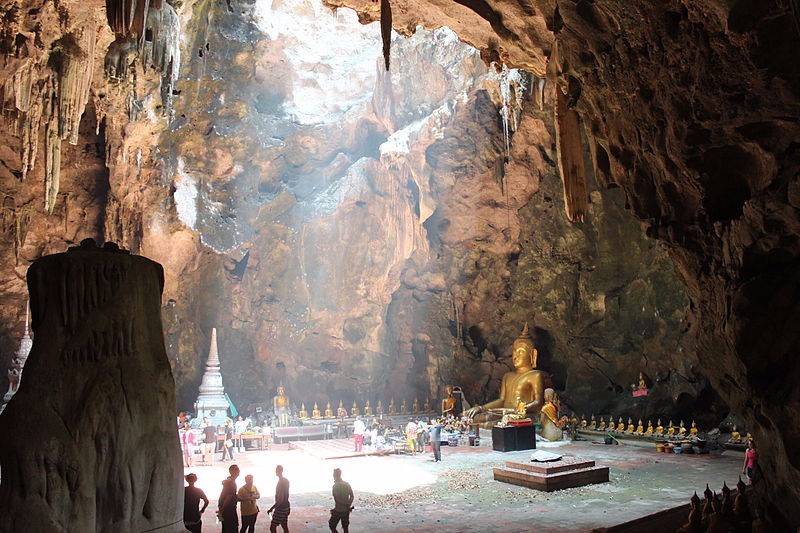 Hua Hin has a long sandy coastline for pint-sized marathons, and hillside temples for monkey-spotting. Phetchaburi's cave temples are home to bats.

Ko Samui & Lower Gulf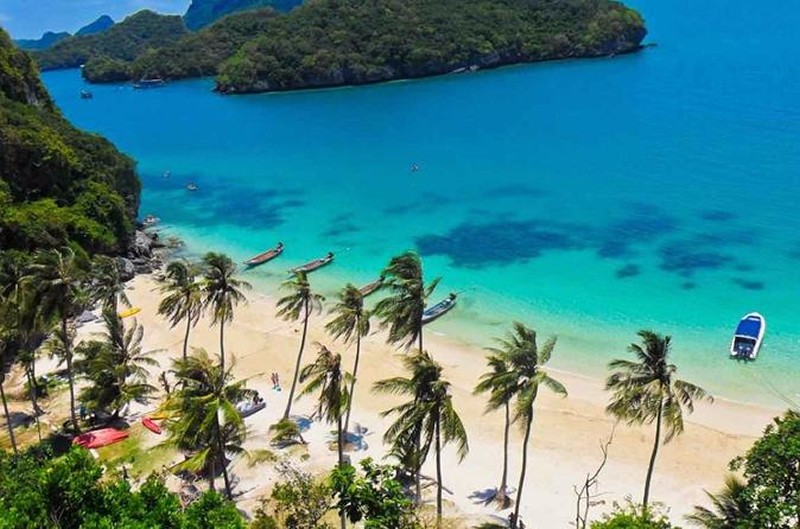 Ko Samui, especially its northern beaches, is a hit with pram-pushers and toddlers, while Hat Chaweng is social, commercial and ideal for teens. Older children can snorkel at Ko Tao.
Phuket & Andaman Coast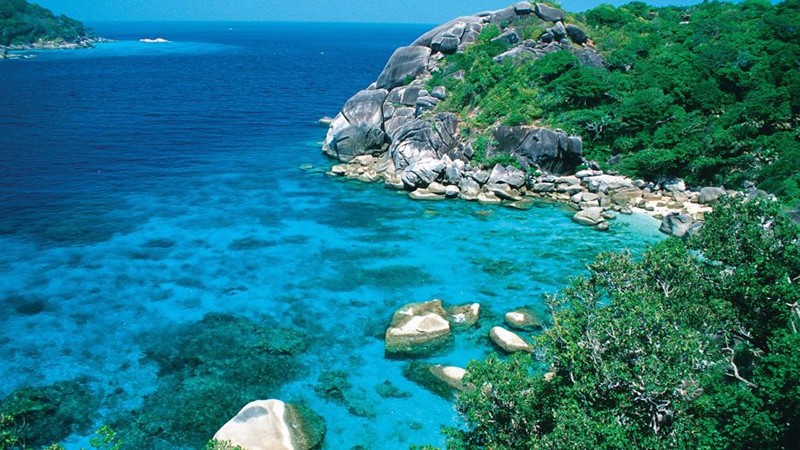 Phuket has amusements galore (including great surf schools), though steer clear of the Patong party scene. There are at least a dozen islands along this coast where families can frolic in the sea.
Chiang Mai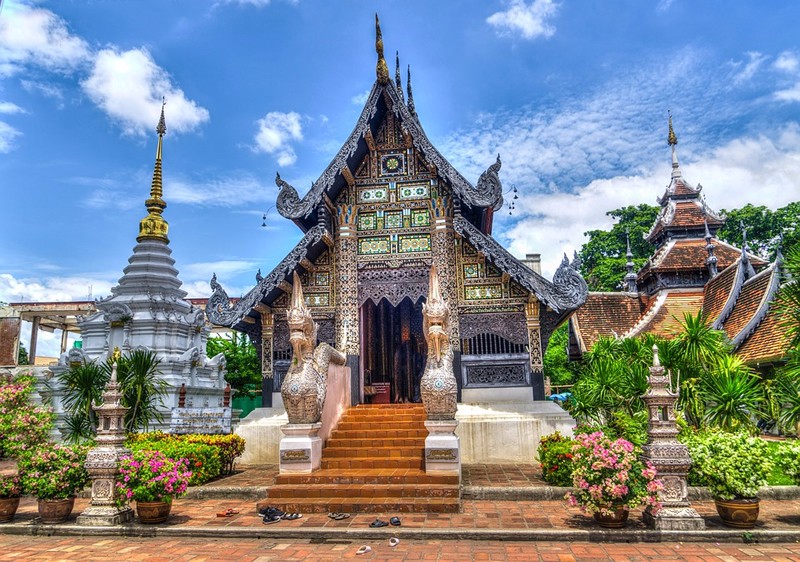 Families come in droves during European summer holidays to expose their kids to culture, zipline among the gibbons and cycle about town.
What to do
Attention Seekers
Small foreign children are instant celebrities in Thailand and attract paparazzi-like attention. Babies do surprisingly well with their new-found stardom, soaking up adoration from gruff taxi drivers who transform into loving uncles wanting to play a game of peekaboo (called 'já ăir'). If you've got a babe in arms, food vendors will often hold the child while you eat, or take the child for a brief stroll to visit the neighbours.
If your children are shy, stick to tourist centres instead of trotting off to far-flung places where foreigners, especially children, will attract attention. A polite way to deflect spectators is to say the child is 'shy' ('kîi ai'). Older children should be safe from Thai attention.
City Hassles
Some kids might get nervous about the natural chaos of Thai cities and the confusion that arises from being in a new place and having to negotiate transport. Consider giving your children a role in travel planning: reading the map, setting up an itinerary or carrying the water bottles. You're moulding future travellers.
Thai cities can also be claustrophobic and the heat can make it hard to wear out energetic children. Staying at a hotel or resort with a pool will give the kids enough exercise not to bounce off the proverbial walls.
Eating with Kids
In Thailand, the vagaries of children's food preferences are further complicated by a cuisine known for its spiciness. Luckily, even Thai children are shielded from chillies and there are a handful of child-friendly dishes that every server can recommend. Because of the heat, remember to keep your little ones well hydrated, either with water or a variety of fruit juices, including fresh young coconuts or lime juice (a surprising hit with kids).
kài jee·o (omelette) More oily than the French style but a safe, non-spicy restaurant or street-stall option.

gài yâhng/tôrt (grilled/fried chicken) Common market and street-stall meal.

kôw nĕe·o (sticky rice) Straight-up carbs but picky eaters won't resist; sold in markets alongside grilled or fried chicken.

gài pàt mét má·môo·ang (chicken stir-fried with cashew nuts) Mild stir-fry, popular at restaurants.

kôw man gài (Hainanese chicken rice) A popular morning and afternoon meal sold at speciality shops.
Health & Safety
For the most part, parents needn't worry too much about health concerns.

Regular hand-washing should be enforced.

Thai children are bathed at least twice a day and powdered afterwards to reduce skin irritation from the humid climate; foreigners should aim for at least daily showers.

Children should be warned not to play with animals as rabies is relatively common, and some pets (not to mention wild monkeys) may be aggressive.

Dengue is an increasing concern in Thailand and has reached record highs in recent years. Parents should take care to prevent mosquito bites (a difficult task) in children. Repellent creams containing 12