Top 10 Popular Things to Do in Vietnam
Last Updated: February 24,2020
Vietnam is located in Southeast Asian, on the South of China Sea and there are some well-known attractions like rivers, beaches, bustling cities and Buddhist pagodas. Vietnam attractions are very rich, from pristine islands, stunning natural landscapes and quaint villages to colonial contractions, war museums and ancient castles. Here we listed Top 10 things you can do in Vietnam.

1 Having a cup of 'weasel coffee'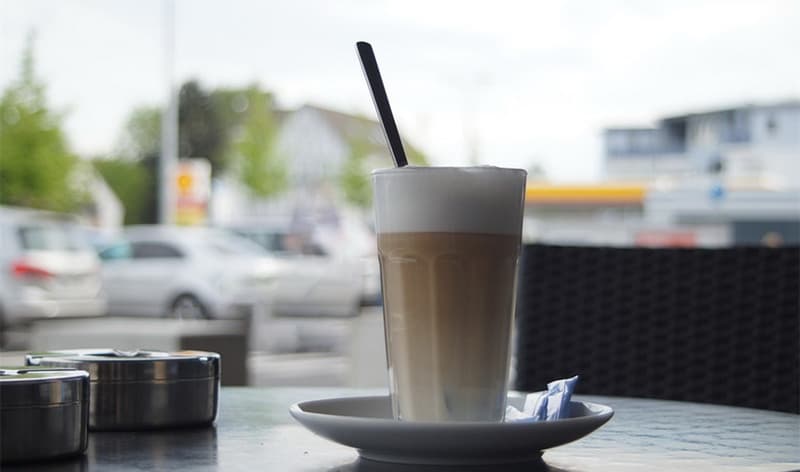 Buon Ma Thuot is an amazing place with the heritable villages of the local Ede people and exceeding waterfalls. Watch out the stilted structures reached by a ladder, they can only be used by the women of the house in this fiercely matriarchal environment. Buon Ma Thuot is the center of Vietnam's coffee industry. The Trung Nguyen coffee company is a big player here; and there is excellent coffees, especially the 'weasel' variety was thought highly of. Weasel coffee is a Vietnamese variant of Indonesia's Kopi Luwak, made with the help of a small clam creature called the civet.
2 Go to church Vietnamese-style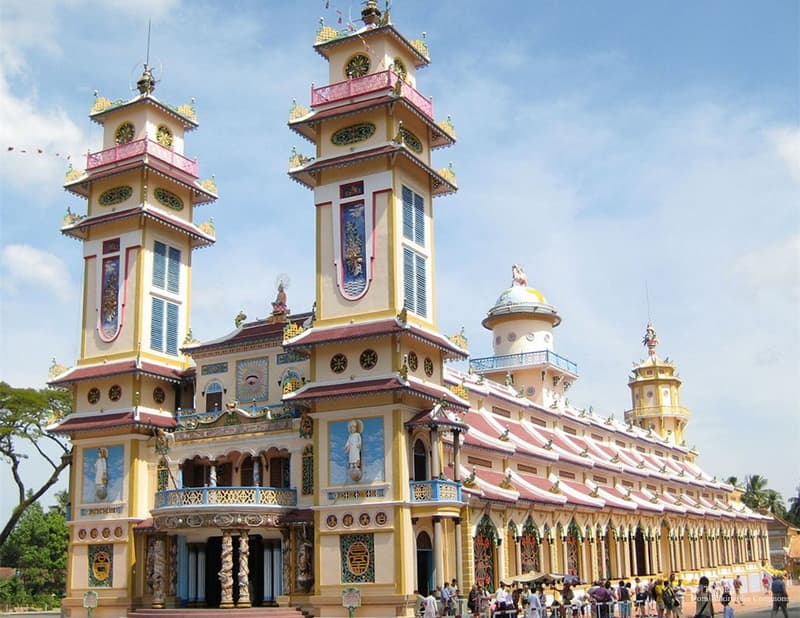 A busy town, Tây Ninh, is located in the Mekong Delta, or the most unlikely holy city on the planet. There are noisy traffic and busy streets here, and there is also the Cao Dai Temple, the Holy See of the Cao Dai religion. Caodaism is a Vietnamese hybrid society built in the 1920s. It is a fusion of Buddhism, Christianity, Islam and Taoism. Its ultimate goal is to get rid of life and death. This sec particularly respects Jesus, Buddha, Muhammad and even the French novelist Victor Hugo.
3 Having a Mekong Delta Cruise

After travelling over 4,000 kilometers away from the Himalayas in Tibet, the Mekong River flows into Vietnam and slows down. The islands, rice fields, towering villages and lifestyle that have remained unchanged for centuries, it looks like the river trying to relax and immerse in the landscape. Simply to find a shady place to catch your hammocks and gaze that the river bank far away, as if your boat is wrapped in fruit and rice and flow through a pleasant river.
4 Light a lantern in Hoi An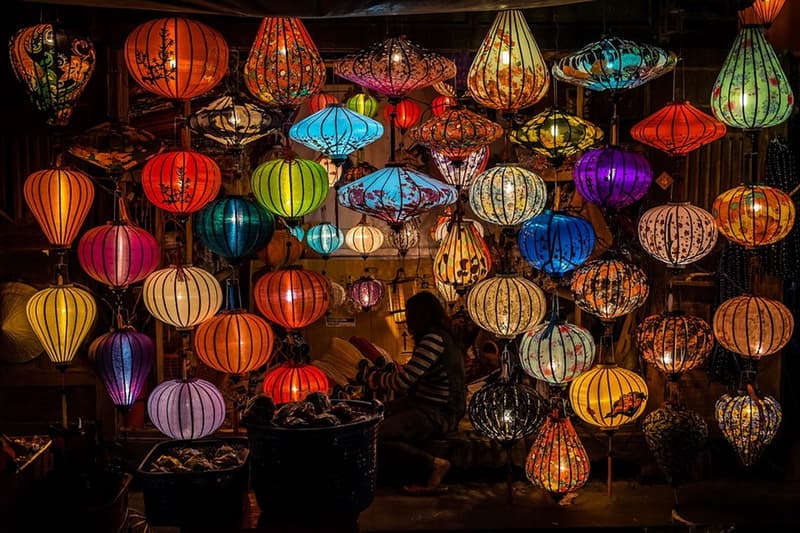 Every Tết (Vietnamese New Year), Hoi An was decorated by a kaleidoscope of color and light for its Lantem Festival. The celebrations will last for 7 days, the road from Hoi An Bridge to the Hoai River Square is ornamented via thousands of luxuriant lanterns; The focus of the festivities is in the old town, between the Japanese Covered Bridge and the Cau An Hoi Bridge.
5 Visit Halong Bay's Equally Spectacular Neighbour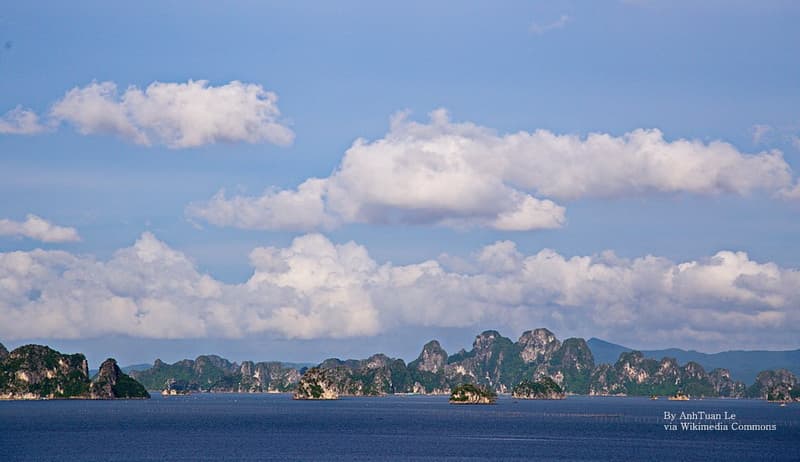 The Halong Bay is regarded as one of Vietnam's most brilliant spots thanks to the 1,600 limestone towers rising from its turquoise waters. Therefore, the Halong Bay became prior choices for every visitor, and then cruise trips would be provided by hundreds of boats. Even the bay is large, it still have a sense of crowded. Another bay, Bai Tu Long Bay is close providing similar jaw-dropping scenery but there is only a fraction of the visitors. You can explore not crowded caves and tiny beaches and enjoy the super-fresh succulent seafood here.
6 Ha Long Bay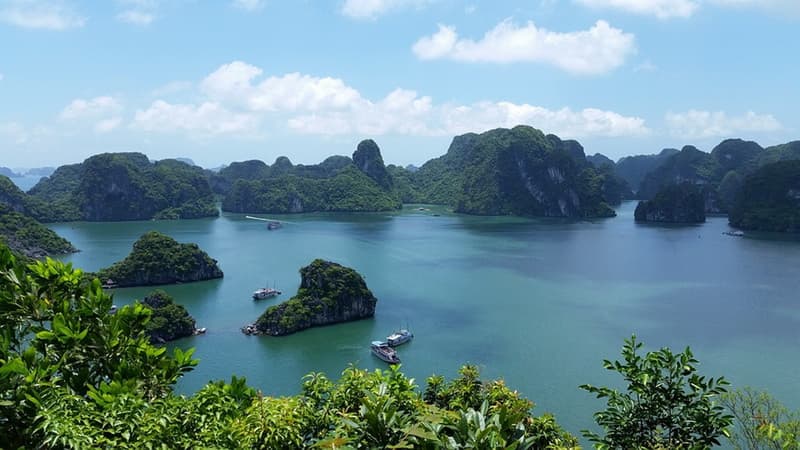 The Ha Long Bay is declared a UNESCO World Heritage Site in 1994, in Northern Vietnam. This surrealistic place is like something beyond a movie for some visitors. About 4-hour drive from downtown Hanoi, there are several of limestone caves such as karstic foot caves, phreatic caves and marine notch caves. There are some activities like taking a adventure on cave formations, kayaking around rocky outcrops and enjoy the wildlife.
7 Exploring the world's largest cave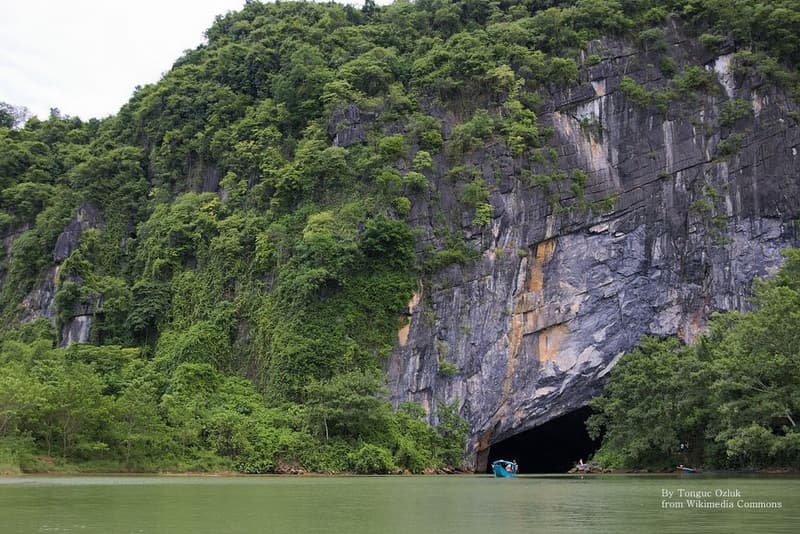 Quang Binh province is close to Laos and it is a wild area with penetrable jungle in Vietnam's narrow middle. Hundreds of deep caved laying this area, even a super tall cave which can store a skyscraper inside. Phong Nha is a small town where is the center of the caving adventures. You can hire both guides and gear to descend into the caves. If you feel exploring underground is not so popular, another welcome activity is trekking. There are many monkeys and flying foxes playing around the jungle and stunning waterfalls.
8 Searching for Vietnam's best pho in Hanoi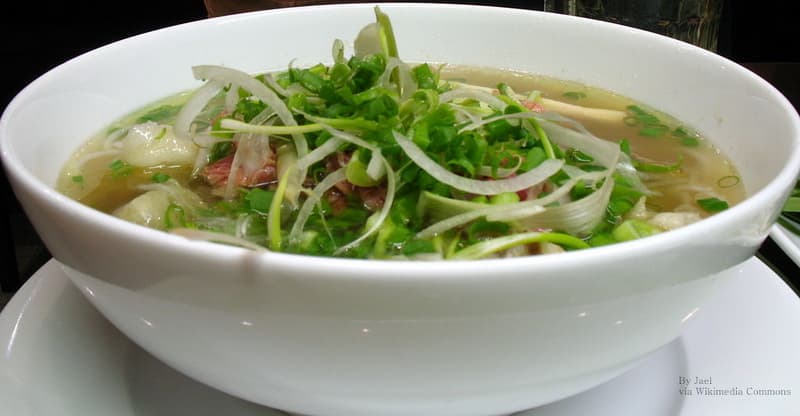 Pho Thin which is made of four simple ingredients: broth, rice noodles, boiled beef and vanilla or green onion, is the staple food of Vietnam. It is like a fast food yummy dish. You will find it very popular in every corner of Vietnam and even upscale restaurants for every family. Hanoi is the capital of Vietnam; every restaurant here has secret recipes. You will find a restaurant with a long history; Pho Thin is the best one.
Read more: Ultimate guides to Vietnamese food: what to eat&drink, cooking method, etc.
9 Wandering around Hue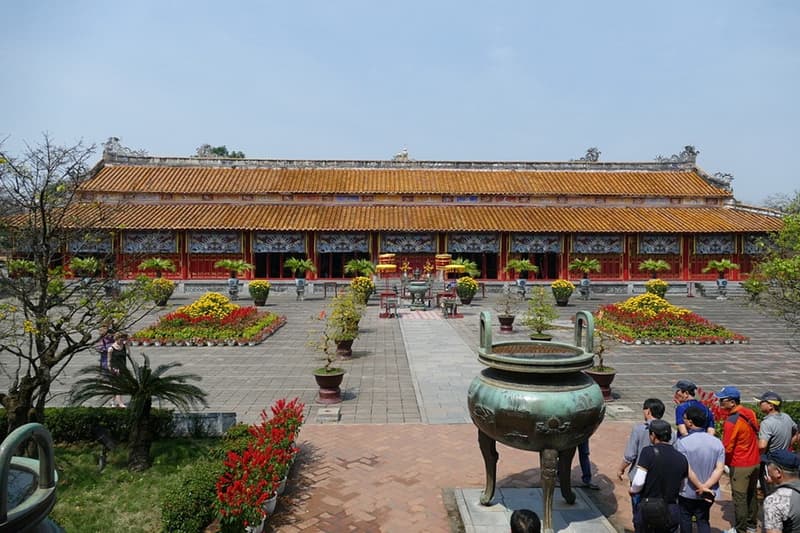 Hue is located on the banks of the beautiful Perfume River and it lies between Hanoi and Ho Chi Minh; Hue has important historic sites everywhere and it always played an important role in the history of Vietnam. If you leave on a cool morning, heading to the Tiger Battlefiled where is 3km from the town. This is a classic place for the Colosseum; in order to commemorate the power of the monarchy, there is a struggle between elephents and tigers.
10 Knowing about Vietnam's bloody past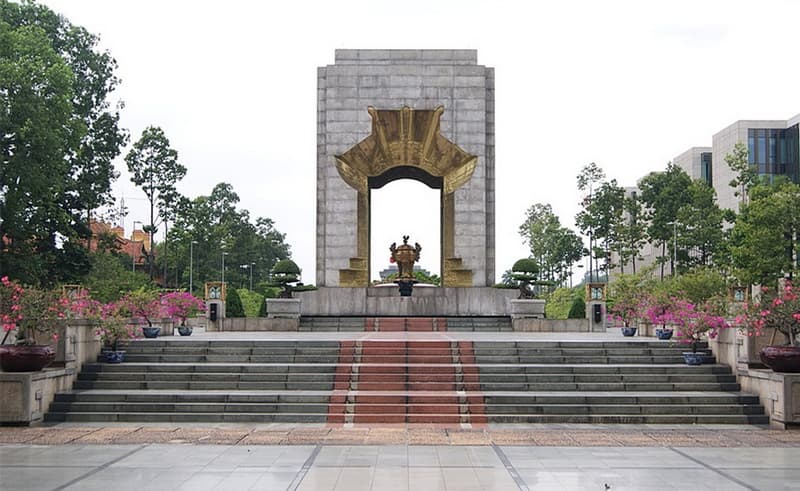 Over 60% Vietnam's population was born after the Vietnam War, however it doesn't mean the war-torn history is ignored. The Ho Chi Minh City Museum ahs many informative exhibitions; it explains the bloody past of Vietnam through souvenirs, pictures and handicrafts. From the frightening bomb remnants to the guillotine, and the terrible pictures of napalm burns, this is an unpleasant reminder to the life during the not-too-long ago war.
Reccommend Vietnam tours:
We specializes in private tours, so we can facilitate travel to all these destinations. If you are interested in undervalued places in Vietnam, our sample tour will let you know what is possible.
Best of Vietnam Culture & Nature Tour: 10 days Ho Chi Minh - Da Nang - Hoi An - Hanoi - Ha Long Bay
Essence of Vietnam: 8 days Ho Chi Minh City-Hoi An-Hanoi-Halong Bay
You just need to fill out a form to create your own travel, we will send you a quotation and suggested itinerary within 24 hours.
Related Vietnam travel guides
How to plan your first time travel to Vietnam