Tri Trang Beach
Last Updated: July 19,2019
Tri Trang Beach is a big and quiet beach, which is not too far from the noisier and more bustling Patong Beach. There is yellow sand here, and the water is not deep. It is great to watch the morning scene here.

Tri Trang Beach is much quieter and much cleaner than many other beaches in Patong. It doesn't have much shadow, only the shade provided by palm trees, and the water here is much calmer, making it a very great beach for vacation. The water for swimming is beautifully blue and clean, and the sand is so soft. Tri Trang Beach is a lovely beach, cheap beer and coconut drinks sold by beach hawkers are well tasty, and the shade of coconut trees and oaks are really good for rest on the beach. Once you get to Tri Trang Beach, you will fall in love with this whitest beach, the shade and the safe swimming area. There are not many people in Tri Trang Beach, but there is another flavor. It is a very casual and quiet beach, and it is not as lively as Patong Beach.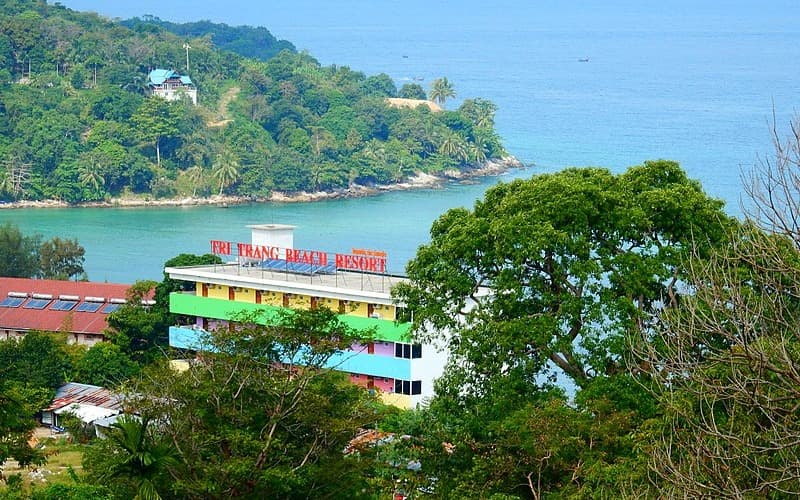 If you want to enjoy the night view of the beach, don't miss Tri Trang Beach. At night, there are not many people on Tri Trang Beach. It is very quiet. You can only hear the flap of the waves and the music rhythm from the small stores on the beach. You can carry your shoes in your hand and stroll on the beach, which will feel very wonderful. If you like clean, gentle, beautiful beach with less tourists, Tri Trang Beach is a good choice, and swimming in the water is very fantastic.
Special notes for your trip to Tri Trang Beach:
When you play on the beach, pay attention to sun protection. There are dressing rooms and simple showers on the beach.

If you drive to the beach, you need to pay parking fees, which takes 20 baht for locomotive and 40 baht for car.

There are several five-star hotels not far from the beach. If you have enough time, you can spend several days living nearby to fully enjoy yourself on the Tri Trang Beach.
You might like to book: Thailand Beach Tours