Yanui Beach
Last Updated: July 17,2019
Yanui Beach is really a small beach, but the turquoise water is very clean and the waves are very white and high. Here you can see a variety of large and small fish, crabs, starfish, sea urchins etc. which are very amazing. You can rent a kayaking boat for 200 baht and go for a snorkeling in the sea. On the edge of the Yanui Beach, there is the sunset viewing platform where you can enjoy the beautiful sunset.

The beautiful sea of Yanui Beach is completely free, and you can take some diving equipment and enjoy swimming here. Of course, you need to pay attention to your safety. Do not step on the sea urchin. If you are not careful, you may be scratched by the coral reef. There are sea otters in the sea here, but the sea view is really beautiful.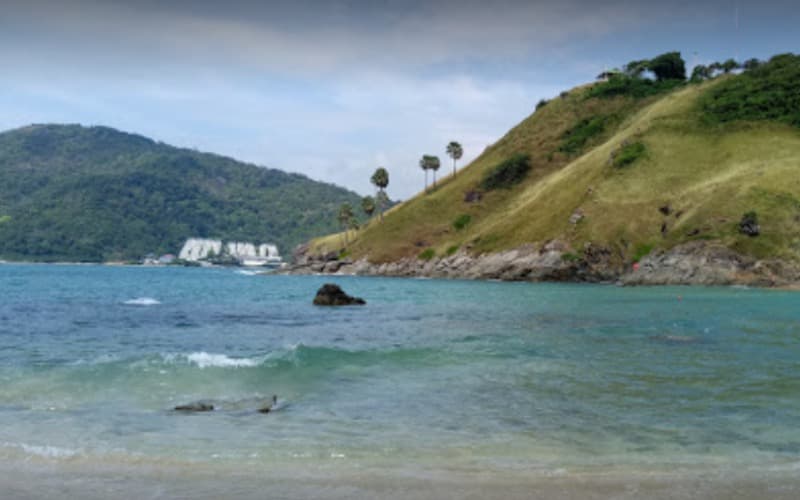 You may not have heard of Yanui Beach before, and most of the travel tips have not mentioned about the Yanui Beach. However, it still attracts some tourists who love the beach to enjoy the holiday with its unique beauty. Although the Yanui Beach is not very big, and the sand is not very thin, it is characterized by less people there and being quiet. In Yanui Beach, time is like static, and when the weather is very good, you are very easy to take beautiful pictures there with your mobile phone. At 17 o'clock in the afternoon, the golden sun fills the little bay with stories. Some tourists are sunbathing or rowing here, and they look very comfortable.
This is a small but exquisite bay. It is a place suitable for playing with water. You can swim, row, and snorkel here. Walking around the curved road by the Yanui Beach, you can reach a view point, from where you can overlook the stunning sea view of the entire Yanui Beach. You can also see the Nai Harn Beach to the right, which is very fantastic.
You might like to book: Thailand Beach Tours