Top 10 Elephant Sanctuary near Bangkok
When you travel to Thailand, you are strongly recommended to go to Bangkok to enjoy so many special features there, and when you travel to Bangkok, you are strongly recommended to get close contact with the elephants there. Before that, the most important thing is to find out the best Elephant Sanctuary Thailand there so you can make your Thailand Tours perfect. So, just check the top 10 elephant sanctuary near Bangkok.
1. Bangkok Wildlife Safari
The 300 - acre Wildlife world of large animals is located in the Ming - Li District, a suburb of Bangkok. There are two continents: Asian and African mammals, included lions, tigers, giraffe, zebra, and bear, and so on. It also owns the largest bird dwelling place in Asia, with more than four thousand species.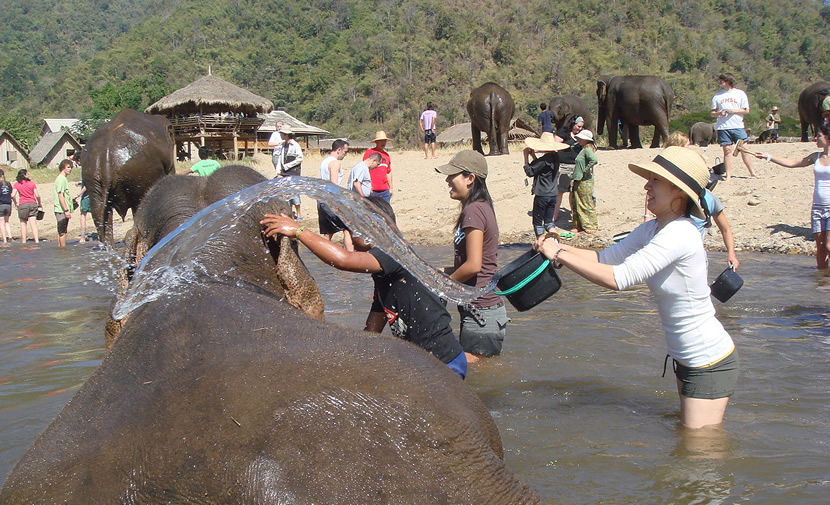 Elephant Nature Park is close to the north of Chiang Mai and about 1 hours' drive. Sangdeaun Lek Chailert, a Thai woman, is its founder. Lek began to help elephants at the beginning with their hard-earned wages. Until 2003, she was invested by a good man in America, who offered her a 6 million – baht, and then Lek bought a land which is more than 200 acres.
3. Huai Kha Khaeng Wildlife Sanctuary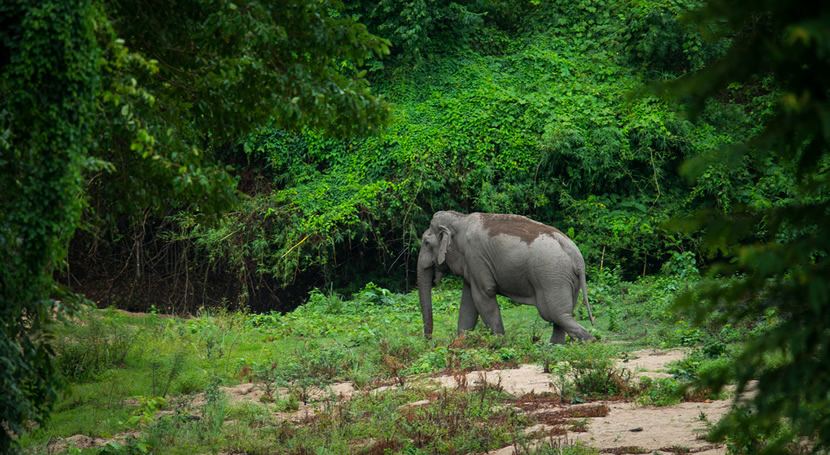 Huai Kha Khaeng Wildlife Sanctuary is a useful and helpful place for elephants in Thailand. In 1974, it became the largest protected wildlife area in Southeast Asia. Huai Kha Khaeng was added to the UNESCO World Heritage List in 1991. There are 4 different biogeographic zones in Huai Kha Khaeng Wildlife Sanctuary.
4. Phue Khieo Wildlife Sanctuary
Phue Khieo Wildlife Sanctuary is located in Chaiyaphum Province. It raises 111 species of mammals here, included tigers, leopard, elephant and dhole. It is not always open for typical tourists, and you can go there by private car conveniently. And elephants can be protected commendably in Phue Khieo Wildlife Sanctuary.
5. Mu Ko Surin National Park
In 1981, Mu Ko Surin National Park was set up. And it is located in Phang Nga Province 55km off the coast at Andaman Sea. It also has a very large land and rear a variety of animals. Foreigners should pay 500 THB to visit Mu Ko Surin National Park, and local tourists have to pay 100 THB here.
Elephant Festival in Thailand
The Elephant Roundup is one of the most significant cultural commemorations that take place in Thailand. This event takes place in Surin – Northeastern Thailand – every year. The festival is a joy to behold and you will get to appreciate how these majestic animals make up such an elaborate part of the nation's turbulent and colorful past as you get close to them.
Also read: Surin Elephant Roundup: World's Largest Elephant Parade
6. Mae Wong National Park
The address of Mae Wong is the Dawna Range, West of Thailand in Nakhon Sawan and Kamphaeng Phet provinces. The Mae Wong National Park is built on a high mountain of which night temperature will be under 8-9º C. And there are many waterfalls around the park.
7. Elephant Hills Rainforest Camp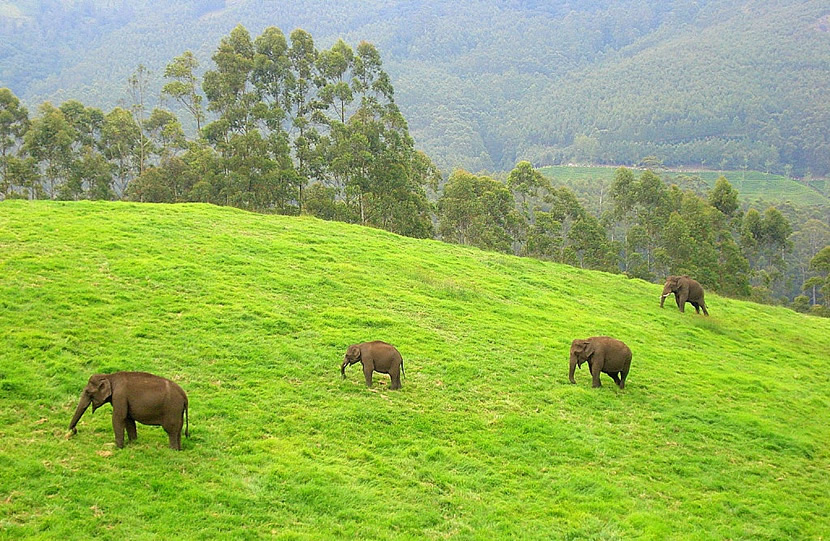 Elephant Hills Rainforest Camp is situated in Cheow Larn Lake right in the heart of Khao Sok National Park. It costs 20,372 THB per adult for Jungle Lake Safari which you will spend 3days and 2 nights here. You will experience something amazing with elephants.
8. Patara Elephant Farm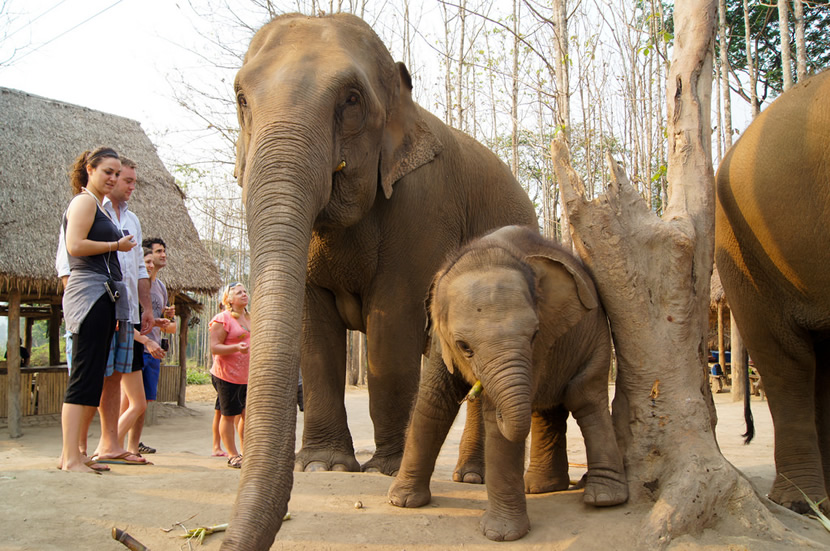 "Elephant Owner for a Day" is a special project in Patara Elephant Farm. Visitors may satisfy with the happy tour here. Patara Elephant Farm is located in the old city of Chiang Mai. The cost of one-day experience is about 4000 THB. The adorable baby elephant in Patara Elephant Farm seems to be more easily with visitors.
9. Surin Project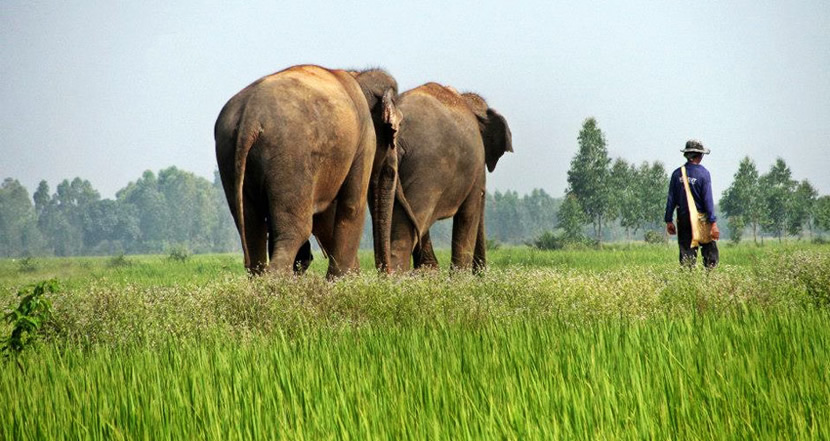 The center of Surin Project is in Baan Tha Klang. It is a well-known non-profit foundation in Thailand. There are 41 supporters in total. And many volunteers would like to join in Surin Project, because they are so care about the elephants and they want to love and help elephants to the best of their abilities.
10. Ran Tong
Ran Tong is a public welfare organization to care for elephants in Thailand, even all around the world. It came into being in 2009. Now it breeds more than 40 elephants. If you are prepared to work hard in helping elephants, you can try to take 3-day volunteer experience in your pocket.
Take a Elephant Sanctuary Tour with Us!
If you want to have more close contact with elephant in Thailand, such as joining in an elephant volunteer program to take care of them, you need to travel to the northwest of Bangkok. The jungle and climate here provide a natural protection for those cute creatures.
We have specially-designed elephant sanctuary tour packages, offering you a chance to get close to Thai elephant in their natural habitat. These can also be tailored to include Bangkok, Chiang Mai and Phuket. Our travel advisors can also help you tailor-make a tour according to your requirements! See these popular Thailand Elephant tour first and feel free to inquiry us now!
Explore Bangkok City
Find complete list of Thailand tour packages including culture, nature, food or adventure activities for families and couples. The choices of over 90% customers with reasonable price! Get your customizable itinerary in UME now!
Discover All Attractions
Browse a large range of must-see landmarks, explore unique tourist spots like a local or go somewhere off the beaten track.
Your Complete Guide to Bangkok
A complete and practical insider Bangkok travel guide on must see, things to do and eat, and the best ways to design your Bangkok tour. Be sure to check out these !