7

Super Experiences!

Our genuine experts explored the destinations time and again and finally worked out the itinerary taking you to experience the highlights in various ways that others might miss.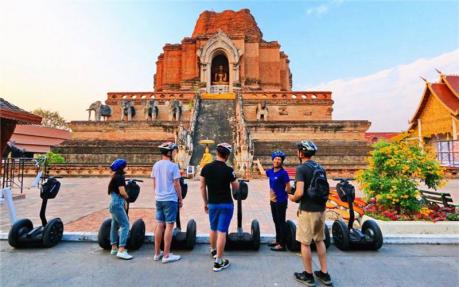 If you feel like trying some soft adventure during your tour, our recommended Segway tour will be the best way for you to tour Chiang Mai's old city rather than riding all the time.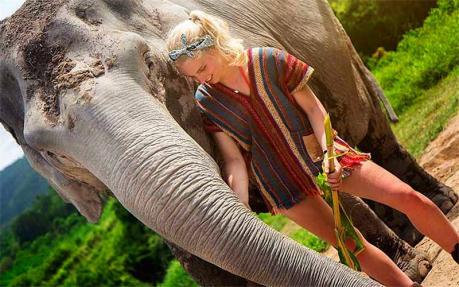 Enjoy your time play with the elephants. Learn local customs, language, and traditions while spending one night in the serene mountainside village and picturesque scenery.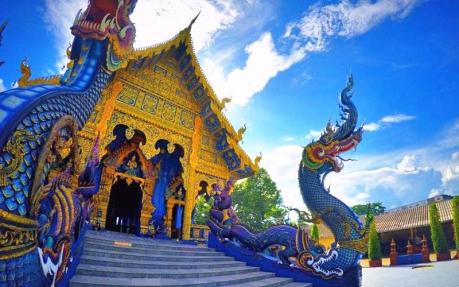 Few people know this Blue Temple in Chiangrai, which has become a popular choice to insert in the classic White & Black temple tour already, you will "WOW" at these 3 colors for sure!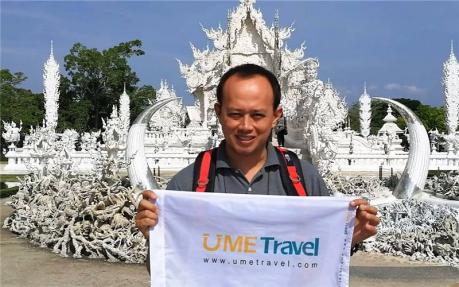 Visit the must-see Black House & White Temple in Chiangrai, where you will of course surprised by the constructor's fantastic concept.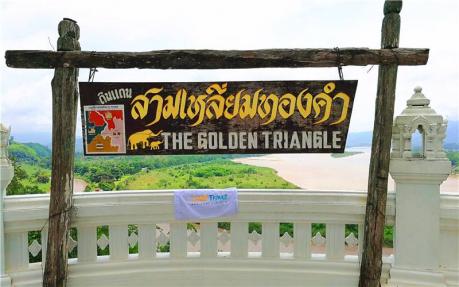 Marvel at the opium trade history in Golden Triangle and cross the Mae Kong River into Laos border market to witness local village life.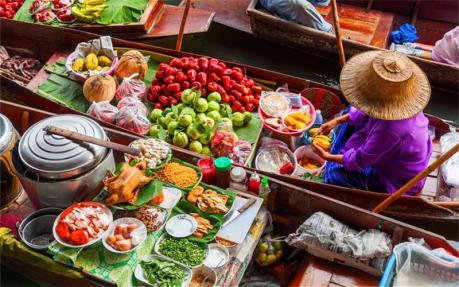 Take a traditional long-tail boat to get the real sense of floating village then start your in-depth exploration to bargain in the 100+ years floating market by paddle boat.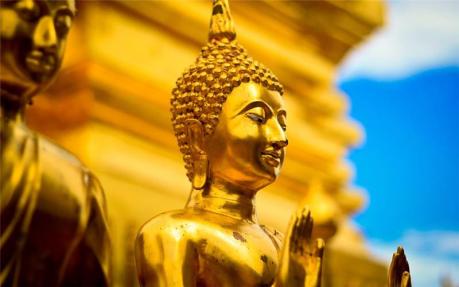 Try local cuisine and local ferry during your visit to the must-see temples in Bangkok old city circle, from Grand Palace, Big Reclining Buddha to Wat Arun, you will like this way!
Itinerary Details
The following itinerary is for your inspiration. Our experts will customize your own tour according to your interests, schedules, hotel tastes and budget. All can be tailor-made!
You Can
Extend/cut down length
Adjust activities to your interests
Change a hotel
Everything you want
Accommodation
3 Nights in Bangkok
2 Nights in Chiang Rai
4 Nights in Chiang Mai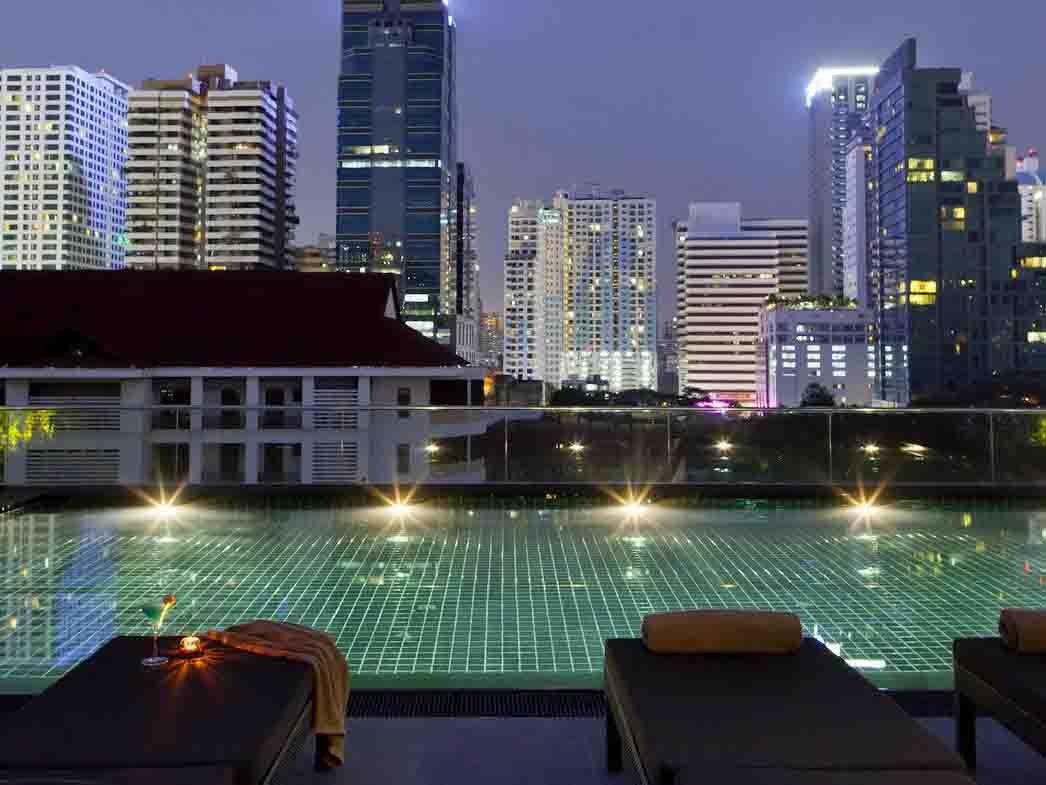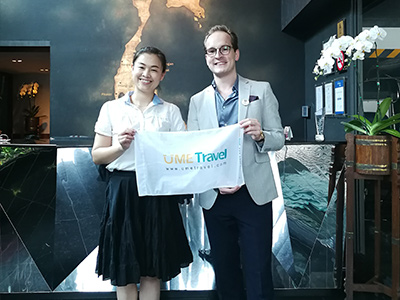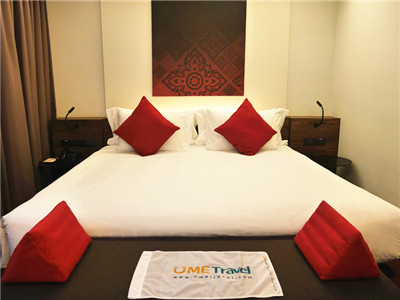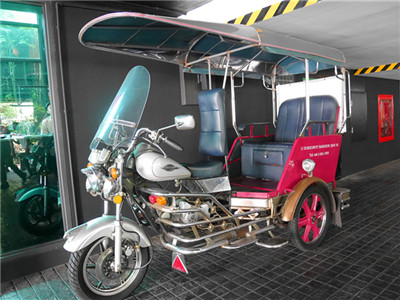 Maitria Mode Sukhumvit 15 Bangkok - A Chatrium Collection
Why this Hotel:
Free shuttle Tuk Tuk service to Asoke BTS Skytrain Station
U choose welcome drink
24 hour rreakfast"Whenever Wherever"
24 hour Use of room
Free bikes rental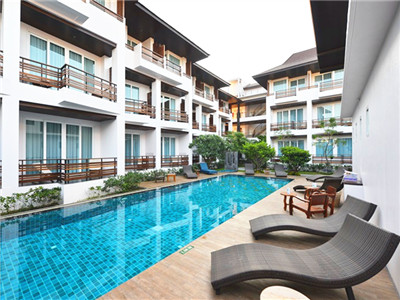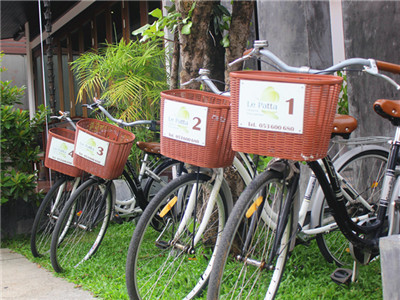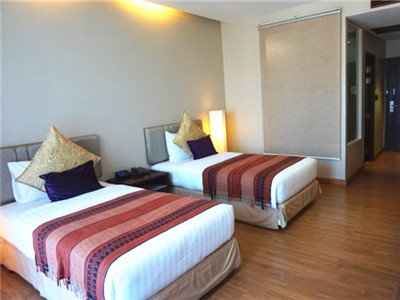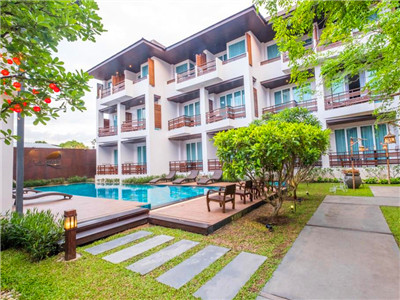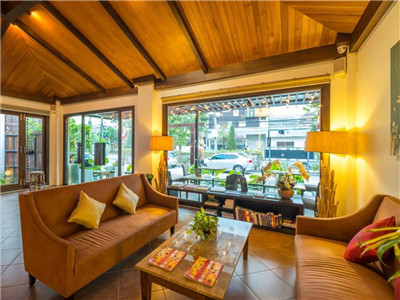 Le Patta Hotel Chiang Rai
Why this Hotel:
Offering quality accommodations in the culture, sightseeing, restaurants district of Chiang Rai
Popular pick for both business and leisure travelers
Within walking distance to Chiang Rai Night Bazaar
32 sqm spacious superior room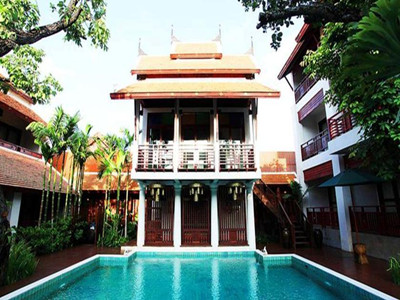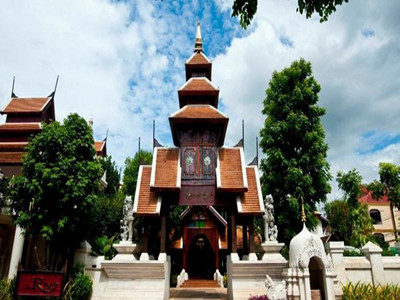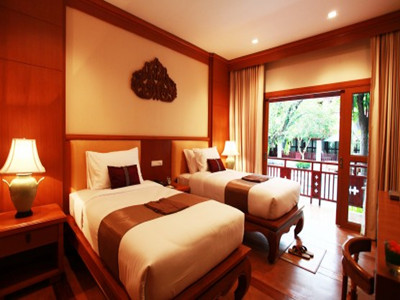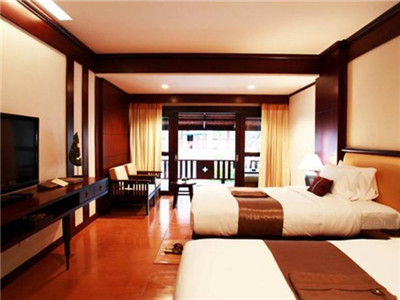 The Rim Resort Chiang Mai
Room Type:Supreme Deluxe Room
Why this Hotel:
15-minute stroll from Sunday Walking Street
Traditional Lanna Style
43 sqm Supreme Deluxe Room
What's included
Day1-3
Maitria Mode Sukhumvit 15 Bangkok - A Chatrium Collection
Day4-5
Le Patta Hotel Chiang Rai
Day6-9
The Rim Resort Chiang Mai
Carefully selected accommodation with breakfast
Accommodation based on two people sharing (for each person not sharing a room, the single supplement will be added)
Well screened Hotels

Handpicked hotels with good service and spacious room.

Super nice location

Downtown location with convenient transportation and many good restaurants nearby.
All mentioned internal flights, trains, and cruises
Private & air-conditioned vehicle with ample space
Best-time flight

No early get up. No late arrival.

Better seats

Select seats for you as spacious as possible, such as exit row or bulkhead with more legroom.
All meals specified in the itinerary
Satisfying food

Your special request on food can always be satisfied, no matter it relates to religion or medical purpose!

Local specialities

Traditional local food is delicious and its specialities are worth searching out with our local guide!

Little snack

Wanna try authentic local snack? Please follow us!
Bottles of drinking water and cold towels per guest per day
City map & SIM card (unlimited internet)
24/7 helpline while you are travelling
All excursions specified in the itinerary
All entrance fees specified in the itinerary
This eco tour was amazing. I met all kinds of people, experienced a completely different culture, took care of lovely elephant, enjoyed beautiful islands and got to see most parts of Thailand. My local tour guide was very helpful. He knew all of the answers to our hundreds of questions and always be patient to help. I can't say I have a highlight because the whole trip was phenomenal!
It was really well planned and organized. The service companies that they hired were the top quality. They really considered limitations and interests of everybody. We all have a great time there. Not too tiring yet not boring at all!
I loved my time here so much! Everything I expected and more. The elephants are amazing and being around them has been a great experience. Thailand is great and the staffs are so helpful! I would definitely do it again and recommend it to everyone; it's the experience of a lifetime!
Would highly recommend this tour. We managed to fit so much in during the 9 days with the tour itinerary while still having plenty of time to do our own thing at each location. Top marks to our guide - Tip was always there to help out when needed.
The trip was amazing!! It was hard work but totally worth it, the views on the trek were stunning and it's an experience I will never forget! The trek and the overall experience was amazing and would highly recommend this tour .
My husband and I just returned from Thailand and spent a day at Elephant Nature Park while we were in Chiang Mai. It was absolutely our favorite part of the trip! These gentle creatures are breathtaking. Being around them, interacting with them is simply unforgettable.
Very well organized and was ready to help at any moment. Would recommend doing a tour with UME Travel.
Better than expected, awesome guide
I'm having such a great time here in Thailand! Jack is a very friendly and enthusiastic tour guide, always great with us! We can see that he really enjoy what he's doing! All this trip had been amazing! Kevin Matsuda Cheers!!
Pahn was a delight! Her friendly personality, infectious laugh and positive attitude, were so enjoyable. I found her to be very helpful in everything from communicating with local mahout to explaining the story of each elephant and even advising us with food recommendations. She is also a lot of fun to have around.
I've seen a fair bit of the world on my travels including SE Asia over the past decade, however, Thailand had never really appealed to me before as it's one of those destinations everyone goes to and talks about. All I could ever picture in my head was a paradise full of beaches. So, I thought I'd give into the hype and see what else Thailand had to offer. As this was my first time travelling solo to a SE Asian country I decided to find a reliable travel company for the start of my travels, and then venture out on my own after getting a feel for the place. This is always a great way of seeing part of the world for as well as designing my own trip. After doing an online search I came across ume travel and its itinerary for the 12 day Thailand Experience which looked like it had a good mix of things to see and do. The thing I was most excited about seeing was Khao Sok National Park, especially staying in the floating bungalows. Let's just say it did not disappoint - as with any place with breath-taking scenery, no picture will ever do it justice! Koh Lipe was another great place to hang out at with a little bit breeze. I was stranded for awhile on this secluded beach on the day I was due to leave due to the weather turning for the worse. I ended up having to wade across the river during a thunderstorm - who doesn't like a bit of adventure?! As any greatly experienced traveller will tell you, things don't always go to plan and these situations will always make for a much more interesting story to tell at the end of the day. Other than that, I also enjoyed watching the sunset at Tiger Cave Temple and getting acquainted with Bangkok at the beginning of the tour with its elaborate temples and the party scene at the all famous Khao San Road! I've been on a few different tours with other companies before with larger groups and I would have to say it was great to hear from Ben a couple of weeks before. He had been to Thailand with Ume travel in 2016.(made a great change to just rocking up on tour and not knowing anyone beforehand). My private guides Ben, Ingo and Ryan were all very personable friendly guys with high energy, was awesome to have them around and have a care-free experience throughout Thailand. It was lovely to have a local drive from Bangkok on tour with us too - Minnie Noinah, her English was good and we had no difficult in communicaton , she was good fun too and she shared some great insight about the Thai culture. It was good to get some onward travel advice from Ryan as I ended up changing my plans from staying in the south due to bad weather to going up north to Chiang Mai after the tour - was easy and straightforward enough as it's so easy to travel around Thailand. It certainly has been an incredible 12 day journey for me and have met some amazing, friendly and fun people along the way and made some new friends and memories for life!
I am pleased to write this after had a wonderful experience with Eva's services. A very friendly lady I'd say. Love that she would attend to your numerous queries at all the times! We like elephant but we do NOT want to see them playing as human wishes but naturally. So we choose to be elephant volunteers! That was a wonderful experience. We were allowed to feed the elephants and walk with them and watch them bathe. This is a very upclose and personal experience watching the elephants in their own environment.
Very easy online transaction with Eva, we communicated via emails, booked and paid online. Good service and very friendly staff. Tod was an amazing guide! Very knowledgeable about the plants, animals, Thai culture, and just an all around great Thai guy who always went out of his way to make sure We were having g a great time. We went up to Wat Phra That Doi Suthep in Chiang Mai. It was so wonderful being there before the large crowds. He gave me an extensive tour of the Wat and his knowledge was incredible and extensive. We learned so much. Lunch was really good in the elephant sanctuary and watching the elephants swim whilst eating, even better.
We did Bangkok and Chiang Mai on a private tour, Phoebe was very quick on response and booking went on smoothley. When we arrived at Bangkok, Tip was so helpful and we got the number from their site, and contacted Tip directly. She was always very kind, happy to answer any question and a great help with our 9 month baby (much more than what we could expect, carrying her around while we went in with the elephants, helping us with her while we had lunch etc.) The tour included all we want to see in Thailand and close touch with elephants! All we want came true! Tip was fun to be with, knowledgeable and spoke terrific English. This was the second time we used UME and I wouldn't hesitate to recommend them for your next visit.
I am pleased to write this after had a wonderful experience with uem's services. Very reliable I'd say. We were collected from the hotel, and had a great group, with just 6 of us. We then travelled to a 'butterfly farm'. This was a disgrace, and had only 10 small butterflies. While the elephant jungle sanctuary was one of the best experiences of my life. Bee had us picked us for the morning booking and we spend hours there swimming with elephants and feeding them bananas. There was even a little baby elephant naughty boy who was full of mischief and fun.
The tour was especially made for us, Eva came with the best advice regarding the hotels and the sights. The trip was amazing, we will always remember her kindness. Book your tour with Tip, you won't regret it. I never had a single problem. I wish I stayed longer and tried all of her tours. The private room we stayed in was very comfortable and clean and had everything we needed. The guide was also able to recommend places to go for all the interesting things in the area.
We wanted to get outside of the city while staying in northern Thailand, but many of the itineraries offered in this route seemed rushed or included activities we weren't interested in. We ended up booking a two day activities which in day tour site of UME, We see something different and were really happy we did! UME can tailor made our itinerary, so that we can choose all we want to see. Great!
We found this company after looking online and decided to go with them after all of the good reviews, we were not disappointed! We booked the half day tour of Doi Suthep and full day elephant sanctuary. The booking experience was great with prompt replies from Tip. She has been very helpful and supportive and provide excellent advises to make the best of your journey in Chiang Mai and Chiang Rai. It was a wonderful day all round , thank you guys at UME.
We were very lucky in that it was only me and my partner on our tour. Jig our guide was friendly and fun and kept the tour at a reasonable pace so that we covered a lot of ground but could also pause where we wanted. If we come back to Thailand, we will definitely use ume travel again !
Very nice service, and prompt with their responses to my questions and concerns.
We had a great time on this tour, it was absolutely amazing seeing all these places I had read about and learning more about them. I surprised my wife with this tour for our honeymoon and they took great care of us. I even got a cold and they went above and beyond to bring my medicine and make sure I was good. The tour guide was very knowledgeable and was pretty much always available to answer any questions.
A friend and I have recently returned from Thailand. Wow what an adventure, worth every penny. On the first day we met our guide, Anny, who was well organized, kind and considerate. Her extensive knowledge was extremely impressive...…..Thanks
We were lucky enough to be with a lovely guide.....only 7 of us. A private affair.
this is an excellent tour for how much it costs. the hotel in Chiang Mai and Bangkok is great, with a fine breakfast and a huge room. the tour guides are amazing, really helpful and explained the temples well. the cruise was really good, good rooms and tasty food
My experience with UME Travel was excellent. Booking was esay and very helpful. All guides were waiting for us when we arrived and it was stress free. 
The sites we visited were spectacular and the guides were very knowledgeable. 
My dream has always been to travel to Thailand, could not have had a better tour. Guides were very professional but easy going。 Most of all they helped make my Dream a fantastic and wonderful reality.knowledgeable in every aspect of the tour. Ask and they shall deliver any of your needs, questions were answered promptly
service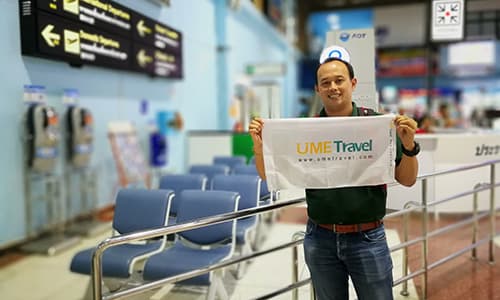 Professional Guides & Drivers
We offer professional private tour guides with over 10-year experience, well-performed vehicles less than 5-year service life and licensed drivers with 5-year practice. Each of our employees undergoes rigorous screening before they can join our network.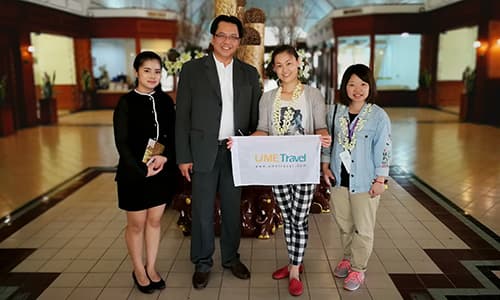 Well-selected Scenic spots and Hotel
All the hotels we advised have been inspected by our team and we spend time each year to top up our knowledge on the spot. Continuing Positive feedbacks on them from former customers because of their outstanding and unique characters.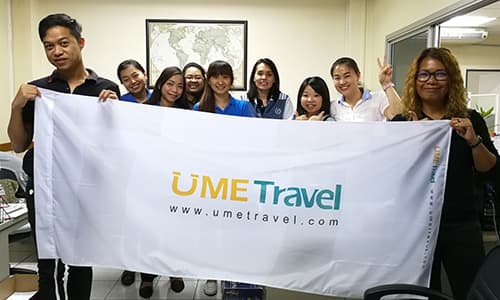 Local Available 7/24
You will have our local team's urgency contact number and we are available whenever and wherever. If you meet any problem or need any help, just make a phone call and everything will be settled down at a time.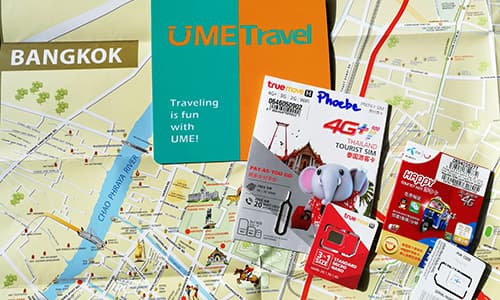 Warm Welcome Kits
We provide the welcome kits for each customer, you will receive the SIM card, city map, a bottle of drinking water and a cool towel per guest per day for FREE. Get all first-step information and useful tips in one profile and make your first tour simple and easy.