5

Super Experiences!

Our genuine experts explored the destinations time and again and finally worked out the itinerary taking you to experience the highlights in various ways that others might miss.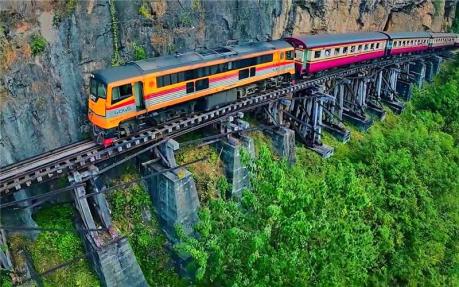 Witness the heart-breaking history in Kanchanaburi while take a scenic train ride on Thai-Burma Death Railway to better know how difficult the Allied prisoners built the railway.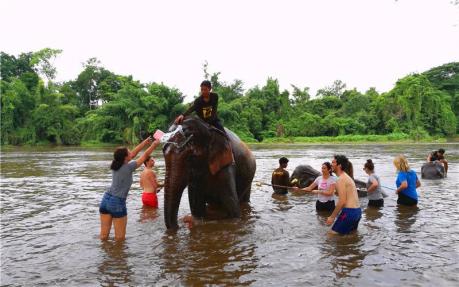 Visit the non-profit "retirement home" for elephants in Kanchanaburi, you will enjoy your day play, feed, and bath the elephants!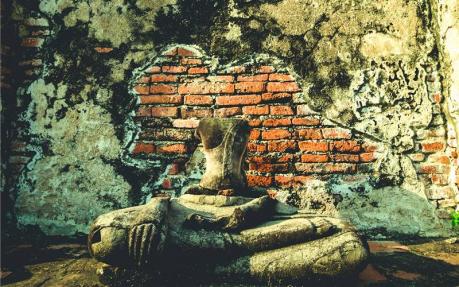 Our knowledgeable local guide will take you back to the Ayutthaya period to discover the unbelievable Thai-Burma war and to see how the historical Ayutthaya became ruins.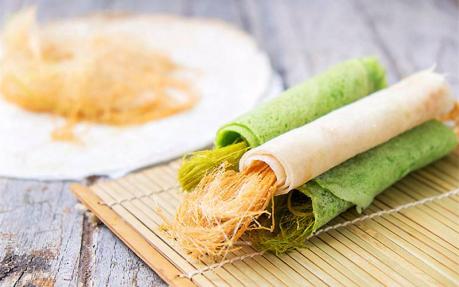 Ayutthaya is the center for the production of "Sweet Angel Hair"(Roti Sai Mai). A normal tour to Ayutthaya will always skip this special local snack, but we will not pass it!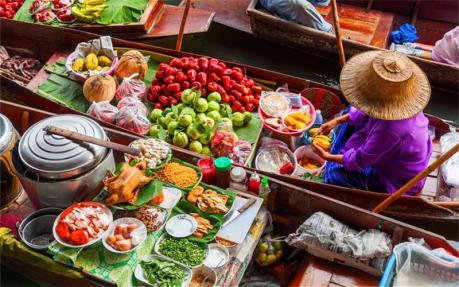 Take a traditional long-tail boat to get the real sense of floating village then start your in-depth exploration to bargain in the 100+ years floating market by paddle boat.
Itinerary Details
The following itinerary is for your inspiration. Our experts will customize your own tour according to your interests, schedules, hotel tastes and budget. All can be tailor-made!
You Can
Extend/cut down length
Adjust activities to your interests
Change a hotel
Everything you want
Accommodation
2 Nights in Bangkok
2 Nights in Un-known
1 Night in Ayutthaya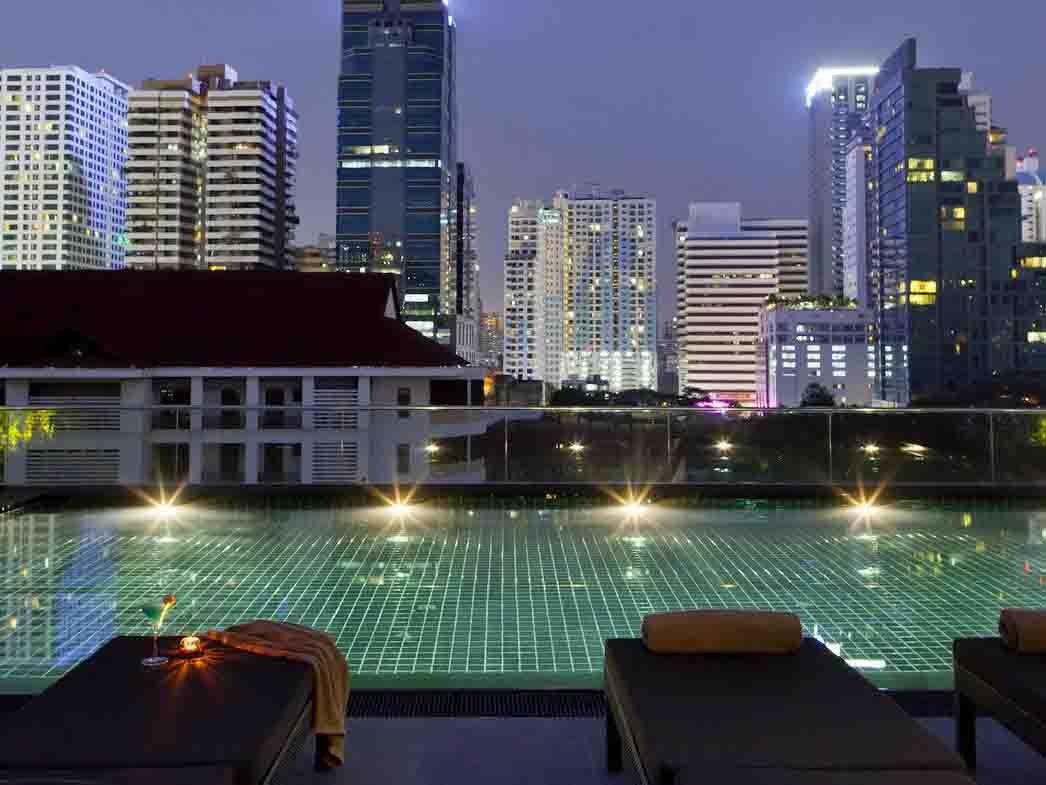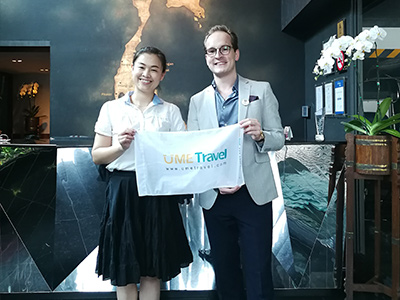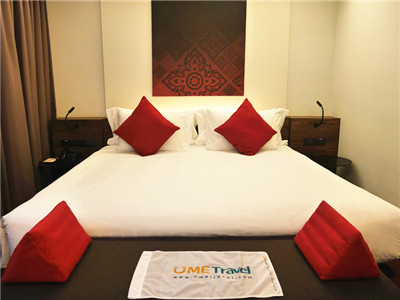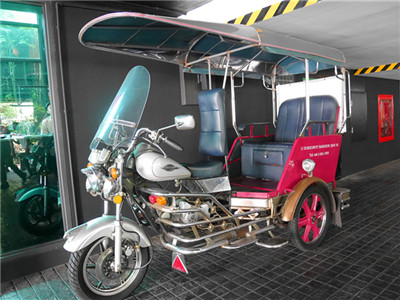 Maitria Mode Sukhumvit 15 Bangkok - A Chatrium Collection
Why this Hotel:
Free shuttle Tuk Tuk service to Asoke BTS Skytrain Station
U choose welcome drink
24 hour rreakfast"Whenever Wherever"
24 hour Use of room
Free bikes rental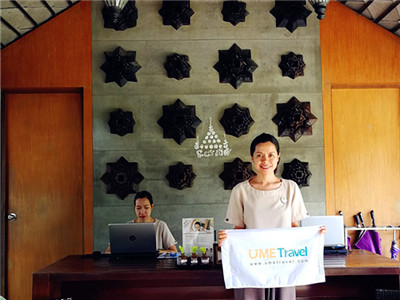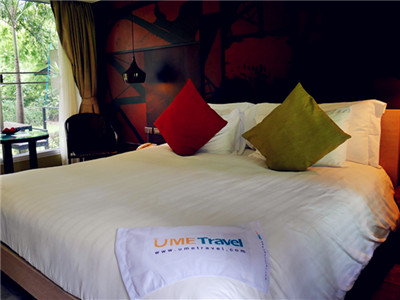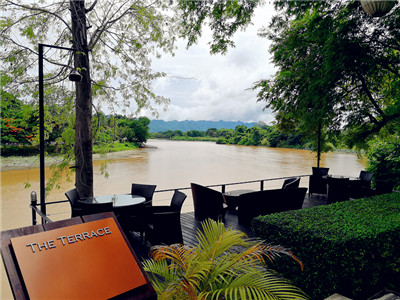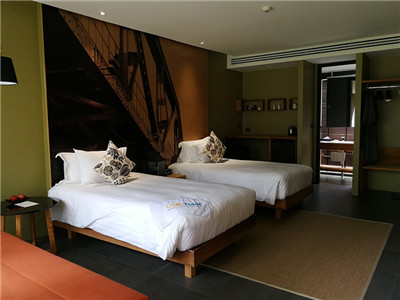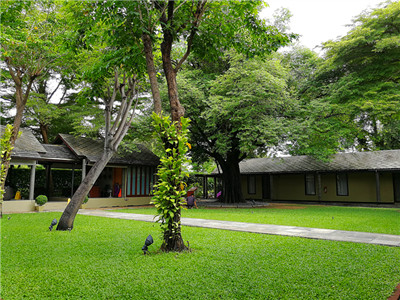 U Inchantree Kanchanaburi
Room Type:30 sqm Deluxe Room
Why this Hotel:
Located near River Kwai and just 400 meter from River Kwai Bridge
U Choose Welcome drink and "Whenever Wherever" Breakfast 
24 Hour Use of Room
Free Bikes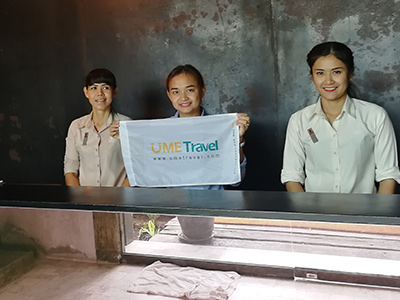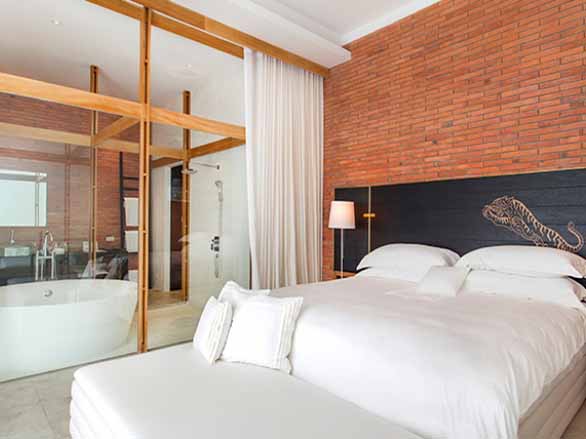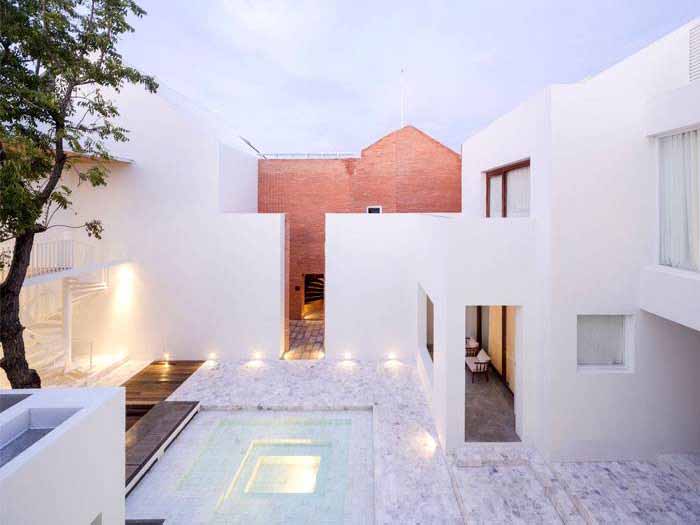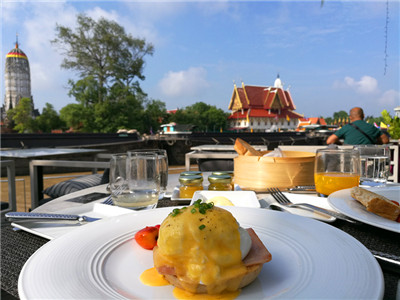 Why this Hotel:
located in heart of Ayutthaya, along banks of the Chao Phraya river and opposite the famous Wat Phutthaisawan
The River Restaurant features both indoor and outdoor dining areas
Good place for you to take a break from your busy days
Offers easy access to the city's must-see destinations
What's included
Day1-2
Maitria Mode Sukhumvit 15 Bangkok - A Chatrium Collection
Day3-4
U Inchantree Kanchanaburi
Carefully selected accommodation with breakfast
Accommodation based on two people sharing (for each person not sharing a room, the single supplement will be added)
Well screened Hotels

Handpicked hotels with good service and spacious room.

Super nice location

Downtown location with convenient transportation and many good restaurants nearby.
All mentioned internal flights, trains, and cruises
Private & air-conditioned vehicle with ample space
Best-time flight

No early get up. No late arrival.

Better seats

Select seats for you as spacious as possible, such as exit row or bulkhead with more legroom.
All meals specified in the itinerary
Satisfying food

Your special request on food can always be satisfied, no matter it relates to religion or medical purpose!

Local specialities

Traditional local food is delicious and its specialities are worth searching out with our local guide!

Little snack

Wanna try authentic local snack? Please follow us!
Bottles of drinking water and cold towels per guest per day
City map & SIM card (unlimited internet)
24/7 helpline while you are travelling
All excursions specified in the itinerary
All entrance fees specified in the itinerary
It was a great tour. My guide educated me on the history of Bangkok and was able to answer any question I had. We traveled to amazing sites, ate great street food. I tried some food that I have never seen before. It was a trip full of fun and surprise.
I traveled to Thailand for 6 days and I contacted UME Travel which could arrange a tailored trip , yes , made with my preferences and likes and believe me that all the travel went smooth and with wonderful guides and drivers on the ground. The arrangements are details, many thanks!
My Thailand tour changed my life ! if you need a get away from reality and to let loose this is the tour company for you ! great one of a kind experiences with great and amazing people ! what are you waiting for hop to it !
Went on the 6-day Thailand tour and it was absolutely amazing! The guides were awesome and so much fun! All of the places they have picked out to go to are beautiful with tons to do and see. Was the best trip I've been on so far.
The Ayutthaya was the most impressive city in my mind in this travel. we took a private tour with our own guide to this amazing historical site. It has so much history. It was about an hour from downtown Bangkok. Well worth the try, especially combined with other sights like the Summer Palace. Really enjoyed walking around, and having the history explained to us.
Tour is very interesting, lots of activities and places to visit. Everything worked as planned. Traveling is a very significant part of the experience, quite tiresome sometimes. I wish we saw more of Bangkok, there are some very well developed areas which I only saw when traveling to the airport. I would have appreciated that the accommodation in general would have been a better quality. All in all it is a rich experience.
It was great operate agency, completed tours with airport transfer if you want it included. We had a great time with our guide on the Ayyutha and river market day tour. Our guide showed us some great insights we would have never seen with him, and we learned so much about temple construction throughout Thailand's history. To be honest, we would really like to recommend this travel agent for everyone holiday. This agent is fast and very organised.
I booked a private half Vietnam-Thailand-Laos tour with ume travel. I received an excellent service throughout. We didn't expect to be so amazing! The float market was the best place to see to live and to buy! Chris was our guide for the Kanchuburi tour. He was equally as knowlewdgeable. I noticed that everywhere we went, he tried to get us to upgrade our choice of tour. Even it was 16 days trip but we still thinking it was still not enough. We still want to go to visit other places.Because southeast Asia is too big to explore at a very short time. I am sure next time i will be back and ask my husband and grandparents to come with.
I was a little hesitant at first because the planning and payment process was done through a series of emails and PayPal, but I'm glad I went through with it. Ume did provided us a well-organised service throughout a trip. Very promptly and useful! We just let them know what we wanted and then just let them organize everything, we did our travel ourselves a little bit and discussed it with the agent and try to get the best schedule together. But mostly we actually trusted the agent's recommendations. Because we won't waste too much time thinking about travel plan that we are not sure about it or looking for the right hotels, restaurants, places to visit. So it turned out to be brilliant! We were very happy with this great arrangement and high quality of travel service that ume travel so smoothly organized.
Top bunch of people and had a fantastic experiance thru out. Can't Thank Eva for making my trip a memorable one. A cooking class that we took recommended us this place because we needed to book like bike, elephant and trekking tour. They were extremely knowledgeable and worked very well with children. They never made us feel like we were a burden. Will recommend to my friends!
We arranged our tour a couple of months before we arrived, Eva responded to emails promptly every time and answered any questions we had. We went to the bridge after visiting the Thai-Burma Railway Museum and the War Cemetery in Kanchanaburi. The bridge was interesting to see and walk across and the cemetery is one of the best kept cemeteries I've seen and is well worth a visit. It really gets you thinking about the sacrifices that thousands of men gave for their country's freedom and on how devastating war can be. Worth a visit.
My trip around Bangkok and back to Bangkok is very good. Driver was very nice and polite. The guide Tip also very nice and helpful and always will to take photo of us. We fully recommend Tip for her smile and her historical knowlefge of her countrie. I'm satisfied with this company.
I used this company for my first tour in Thailand for my family of 5, the prices are good, the drivers and cars are very safe and reliable. The bridge is an interesting place to visit, to walk through the railway bridge, children liked it a lot. The tour to Kanchanaburi is a very moving experience. The museum is well laid out with thought provoking exhibits. There is also a reasonably short video presentation. Thank you all ume friends!
If you're looking for essence Thailand tour, you should look no further : ume is the best service we experienced in Thailand ! No issues with communication and did well following up to ensure service was good.
Overall, a much satisfactory experience. Everything was spot on, from the email/phone conversations, pick-up location, drop off location, and extremely great person taking us there. Nichapa is a very enthusiastic and friendly guide. She showed us some wonderful places and told us a lot about Thailand. She kept us fed and watered the whole time. Thank you!
Eva responded promptly to all email communications and was able to arrange airport pickups and a transfer back to Bangkok at the end of our stay in Kanchanaburi. Will use their service when return again.
We had only a short stay in Bangkok, and wanted to see some of the highlights and to experience the "real Bangkok." We found UME Travel, and we were very pleased that we did. The tour comfortableness was superb and the experience with FRIENDLY NICHAPA this time was our memorable experience. I would have no hesitation to recommend umetravel.
Traveled to Bangkok with my husband this November. We had a wonderful time and loved our tours with umetreal. We toured Ayutthaya as well as the floating markets and train market. We took the private city tour and our guide, Mr. Sam, was as sweet as can be and our kids loved him. The train market has everything that you need, street food, bar. icecream, meatball, jean shirt artwork and music etc.
UME TRAVEL is an exceptional company. And this was quite possibly the best tour we have been on. We were collected by Sam from our hotel - and knew it would be a great tour as soon as we met him - very friendly, informative and welcoming. The train maket is our favorite spot in Bangkok. Lots of local young people, cute cafes, vintage shops and amazing food section with hundreds of cool thai snacks to try.
Wonderful experience in Thailand although our stay there is not so long. It's a nice ride in a long tail boat along the river to see the shops along two sides and boasts thrust its way through the narrow canal. Ayutthaya is well worth the visit. Spiritual and historical! It is the highlight of our whole tour in Thailand.
We contacted Eva 6 months in advance and planned the entire trip with her. The tour gives us a unique view into the ancient Buddhist culture in Thailand, these temples demonstrate the devotion to practice in ancient times.
The history behind the temples in Bangkok and Ayutthaya is fascinating. Our tour also contains the best floating markets in Bangkok and train market. It's kinda far too, more than one hour drive from our hotel. But the markets there worth a visit. All in all, it is a pleasant journey in Thailand. If you are looking for a quality tour, don't look anywhere else.
This had been the best tour we've had in Thailand by far! Solid organisation of the tour, knowledgeable staff that goes out of its way to satisfy your curiosity. Amazing history of the ruins and wonderful ruins of temples. Great to wander and consider the history of this place.
Eva arranged to have Sam as our guide via email. He arrived to the airport welcoming us with a letter of welcome kits and clear pickup plate- a great strat! We had an incredible time in and around Bangkok during our 6 days, visiting and sleeping in the four-star hotels, surrounded by ancient-old temples. The hotel in Ayutthaya even offer a balcony situated on the river and just opposite the temples! The view was wonderful! This tour was extremely well-organized, from beginning to end!
Very fantastic trip , only to short....... but we planing to came again next year .
First class travel agency. Excellent advice and service.
Great experience with great people. Thailand is a beautiful country, and wished we could explore more, thanks to Jeremy for sharing his joy and high energy. He was very helpful and made sure everyone was having a good time
I had never done anything like this before so was quite nervous but Diana made me feel very relaxed ad excited about the trip. Everything was arranged for us in advance so we didn't have to worry about anything and we got to visit places we wouldn't have thought of. Temples was beautiful. My favourite experience was the elephant sanctuary - they was so cute and so much fun! It was a absolute pleasure to have UME arrange our tour, we certainly lucked out having such a tour!
Nancy is the best guide! Full of energy and positive vibes. This was my first private trip and will definitely not be my last. Thanks again to my new friends you all made this trip amazing! Send my greeting to all guides and drivers.
I would recommend a trip like this to anyone who wants to try something a little different amazing!!!
So lucky to had chosen UME Travel Tours for our bangkok trip! From choosing and summing up all our 6 days itinerary, big thanks to Carrie with her patience and open communication up from the beginning to the end, all was well organized! Our guides also very nice and professional. He was very knowledgeable, really energetic, and was great to be around. Definitely would love to do another tour with him! 10 out of 10 stars!
Having left Bangkok late in the evening, we traveled to Wat Pho, Damnoen Saduak Floating Market, Elephants world, Hellfire Pass, Kanchanaburi and the Bridge Over the River Kwai, returning at approximately 6pm the last day. Almost everything around Bangkok. Tom is such a bright human. He did such a great job taking us a lot amazing photos. He's also extremely knowledgeable about Thailand and is always looking to learn more about the people. Give him a raise. Big thumbs up.
For Carrie our travel advisor, your AMAZING! Thanks for your patience and kindness. Ive just been looking for a good agency but Im blessed to had found d BEST ONE. I will surely repeat travelling with you for our next Thailand adventure.
It was hot, it was awe-inspiring and it was, overall, experience is great! The staff were wonderful and very supportive, the tour guide was knowledgeable and happy to cater for all of our needs. We explore very local restaurants and speak a lot with locals. They were very friendly and happy to guide us to be integrated into the local community. This has been and amazing experience and has made me want tot travel more.
Did a 6-day tour with this fantastic company. I was a little nervous coming on this tour because I'm in the upper end of the age range but honestly, it was a great time! Overall experience is great. our guide was very accommodating.
I would recommend the trip and UME Travel to anyone wishing to visit what is, and was then, an important part of our military history.  I also like the fact that the tour is very environment conscious and protect local commerce. The inclusion of the Thai culture and cuisine was a real plus. Keep it up.
Our guide Jeremy, was also super high energy and made sure every details clear.
Everyone was lovely and Tom is the best! I would recommend this trip to anyone looking for and awesome trip to Thailand
Loved the whole tour so much! I feel like I got to experience so much more than I would have if I started my time in Thailand alone. Our tour guide David was so so helpful, went out his way and above and beyond to make things easier and as enjoyable as possible for us! pretty certain that we couldn't have been any luckier. I'll sugest arriving a little bit earlier in bangkok since the city as so much to offer. The first days of the tour offer the perfect mix between self exploration and guided tour.
It was so much fun! Couldn't have asked for a better time on the tour!
Phoebe tried her best to make us all comfortable and well take care of. The schedule was always on time. Every activity ran smoothly. I specifically liked the train because I was able to experience the local life had so much fun talking with locals.
We were very nervous about travelling as a family group of 4 adults and 2 10year-old childrens for the first time but I've had the most amazing time with the best people! Everything was organised so well and I've enjoyed every minute of it. The tour guide was also awesome and helping. Really recommend the tour! I would honestly recommend it to anyone.
Thank you Diana. Fantastic trip! ;)
My Thailand trip was bloody amazing, my first ever Thailand tour and I will not be my last, Carrie was an absolute fantastic tour manager and made my tour an experience I will never forget.
Such and amazing tour, had the time of my life. A perfect guide who was so knowledgable and went beyond expectation for us. Would recommend to anyone!
My experience with UME Travel and Carrie has been one of the best travel experiences to date. I was a little concerned about having a private tour - but the arrangement was reasonable, relaxed and worriless. Every activity's fun. Thanks so much to Rianna, Marta and Jonny for their enthusiasm throughout the tour, their concern for when I was sick and generally for everything they did to make this an amazing Thailand Experience. Would recomend this trip ALOT.
I loved this trip! Would highly recommend it for anyone who wants to experience a taste of central Thailand and explore the historical and scenic parts while still having plenty of relax time. Our van was clean and comfortable and Kade was an excellent guide who was organised, knowledgeable and always went above and beyond for our group. It's great to be able to see as much as we did in such a short time and have it all planned perfectly for you. Great value for money with so many hidden gems along the way. I was able to explore and do so much more than I expected!!! Guides also introduced a lot local snacks, mango stick rice, Roti Sai Mai and bugs!!!!! I can't believed I really bit it! Much love for the tour guides!!!I would definitely recommend a trip like this!!
I thought this trip was great. I particularly liked the elephant sanctuary and thought that was a brilliant experience! I liked that there were parts of the tour that challenged me and I will go away with some great experiences. I thought our tour guide was brilliant and was extremely accommodating. I feel we were very busy throughout the week which was good.
Everything ran so smoothly and was organized so well for our family.
service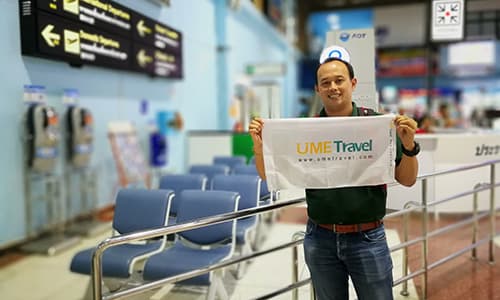 Professional Guides & Drivers
We offer professional private tour guides with over 10-year experience, well-performed vehicles less than 5-year service life and licensed drivers with 5-year practice. Each of our employees undergoes rigorous screening before they can join our network.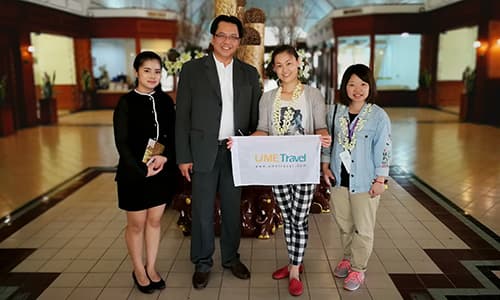 Well-selected Scenic spots and Hotel
All the hotels we advised have been inspected by our team and we spend time each year to top up our knowledge on the spot. Continuing Positive feedbacks on them from former customers because of their outstanding and unique characters.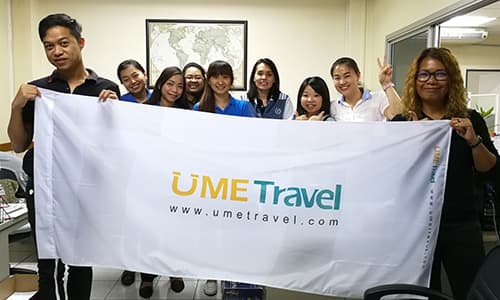 Local Available 7/24
You will have our local team's urgency contact number and we are available whenever and wherever. If you meet any problem or need any help, just make a phone call and everything will be settled down at a time.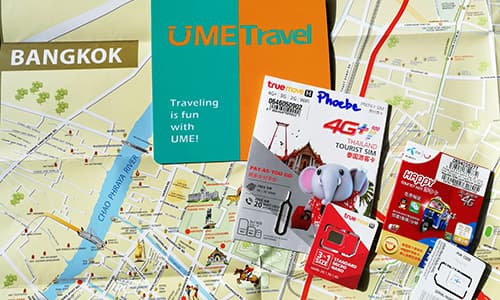 Warm Welcome Kits
We provide the welcome kits for each customer, you will receive the SIM card, city map, a bottle of drinking water and a cool towel per guest per day for FREE. Get all first-step information and useful tips in one profile and make your first tour simple and easy.