7

Super Experiences!

Our genuine experts explored the destinations time and again and finally worked out the itinerary taking you to experience the highlights in various ways that others might miss.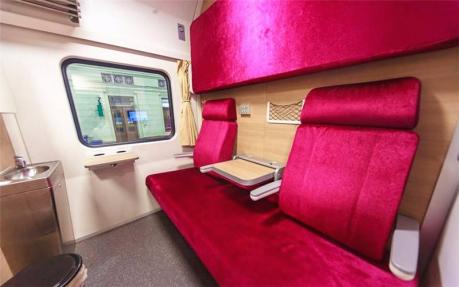 Overninght train is one of the most popular ways that locals use when go to Chiangmai. UME will choose the upgraded electricity train for you, new, quiet and comfortable.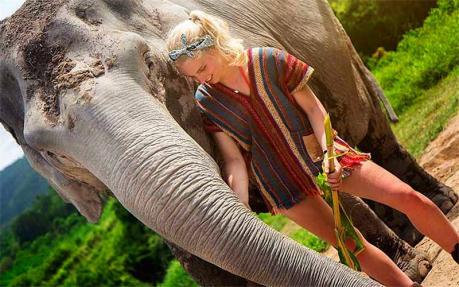 Put on the local Karen cloth and enjoy your time playing with the elephants in our carefully hand-picked elephant sanctuary in Chiang Mai.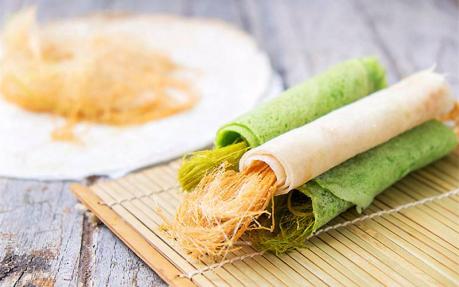 Ayutthaya is the center for the production of "Sweet Angel Hair"(Roti Sai Mai). Normal tour to Ayutthaya will always skip this special local snack , but you will not miss it!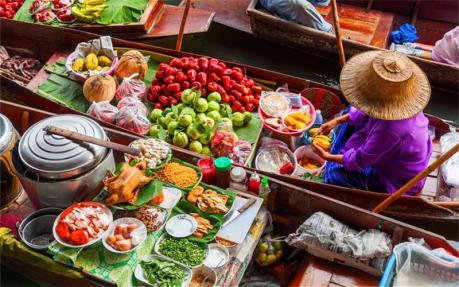 Take a traditional long tail boat to experience the floating village then start your in-depth exploration to bargain in the 100+ years floating market by paddle boat.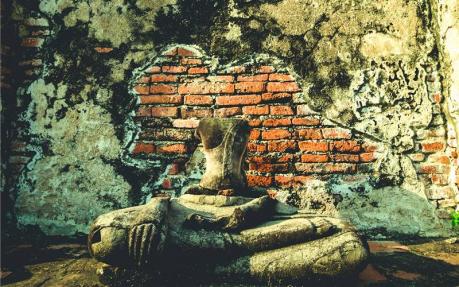 Our knowledgeble local guide will take you back to Ayutthaya period to discover the unbelievable Thai-Burma war and to see how the historical Ayutthaya became ruins.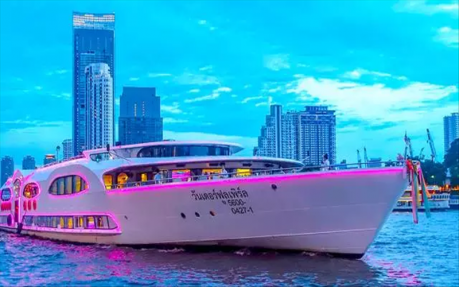 Board a comfortable scenic cruise from Bangkok to Ayutthaya. Enjoy the amazing scenery alongside in the meanwhile enjoy your buffet lunch on board!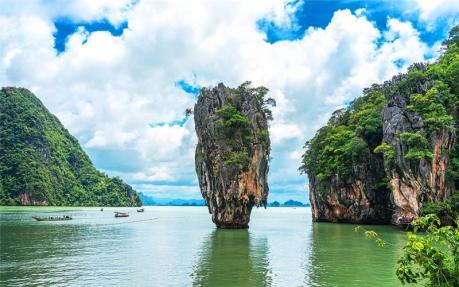 James Bond Island named from the movie'The Man With The Golden Gun'. This less crowded island with sea canoeing activity will offer you a much more comfortable experience.
Itinerary Details
The following itinerary is for your inspiration. Our experts will customize your own tour according to your interests, schedules, hotel tastes and budget. All can be tailor-made!
You Can
Extend/cut down length
Adjust activities to your interests
Change a hotel
Everything you want
What's included
Day1-2
Grand Sukhumvit Hotel Bangkok – Managed by Accor
Day3
Overnight train to Chiangmai
Day4-5
U Nimman Chiang Mai
Day6-8
Banthai Beach Resort & Spa
Carefully selected accommodation with breakfast
Accommodation based on two people sharing (for each person not sharing a room, the single supplement will be added)
Well screened Hotels

Handpicked hotels with good service and spacious room.

Super nice location

Downtown location with convenient transportation and many good restaurants nearby.
All mentioned internal flights, trains, and cruises
Private & air-conditioned vehicle with ample space
Best-time flight

No early get up. No late arrival.

Better seats

Select seats for you as spacious as possible, such as exit row or bulkhead with more legroom.
All meals specified in the itinerary
Satisfying food

Your special request on food can always be satisfied, no matter it relates to religion or medical purpose!

Local specialities

Traditional local food is delicious and its specialities are worth searching out with our local guide!

Little snack

Wanna try authentic local snack? Please follow us!
Bottles of drinking water and cold towels per guest per day
City map & SIM card (unlimited internet)
24/7 helpline while you are travelling
All excursions specified in the itinerary
All entrance fees specified in the itinerary
The best experience of my life. I took the 12 days Thailand tour and I enjoy every minutes of it. I would definitely recommend it to anyone who wants to taste the best part of Thailand. Our guide is also great, making every member of the group feel welcomed. I enjoy the Thailand temples the most, they are all spectacular. This trip would be great memory of a lifetime!
This tour was very amazing. Well organization, guides and wonderful sights made me indulge in pleasures without stop. Thanks UME Travel.
This 12-day's tour gave me my money's worth. I experienced lots of highlights of Thailand. I have a wonderful guide and my tour is worry-free. Every sights in Thailand is amazing. Thank UME Travel for designing a good trip for me.
The nature landscape is my focus in this itinerary. The experience in Khao Sok National Park was so exciting. Elephants are so cute and jungle trekking on foot is full of adventure. Wonderful travel experience!!!
UME Travel delivers an indelible experience to me. The memories shall bring many smiles upon recollection. It is a truly a customized group travel adventure allowing for one final exclamation: "Why not? It is Bangkok!" Be warned however, at the end of the trip and once at home, the heart may feel a heavy void for Thailand and the friendships newly made.
I'll have to admit that Asia was not high on my list of continents to visit but boy am I SOOOOO glad I went. This trip was by far the best vacation I have ever taken. I actually left doing the figures to determine when I can retire in Thailand! If you love amazingly fresh food, amazingly blue waters and beautiful beaches, along with wonderful local people and are interested in a bit of an adventure, I recommend contacting UME Travel today!
The crews were amazingly warm and friendly plus very knowledgeable and really strived to deliver a memorable experience. They make sure everyone's having fun from the first minute that you arrive there. The cook was also highly skilled and rustled up some of the best dishes that I've tasted whilst in Thailand.
My trip in Thailand was amazing! Eva really know her stuff and I loved having conversations with her about her country and culture. Totally recommend her for anything. Can't wait go to back!
I had the most amazing experience in Thailand and that was all thanks to my tour rep Eva. Eva is a very high spirited, energetic and down to earth person who i would love to have as my tour rep again. I loved volunteering with the elephants and getting to learn some history about Thailand people and also the elephants. Eva was always there to answer our groups questions and if unsure she made she she found out for us. It was very reassuring that when i had a fainting spell that Eva laughed it off with me but made sure i was ok. Kop kun ka!!! :) :) :)
Amazing trip! Doo is an amazing guide - we learned a lot, and our experience in Bangkok will never be the same without him. He is very thoughtful, kind hearted, good cook & photographer and always made sure that everyone is safe and having fun. You can always count on him, he's just one call/message away. Thanks Doo!!
This experience was absolutely incredible! Especially with those elephants! Working with the animals so up close and personal was something i'll never forget. The program ran so smoothly and was very enjoyable, largely due to their well organised team. Pahn is so lovely and friendly to have as a guide. Not only did I get an excellent experience due to her outgoing nature I also gained a life long friend, can't wait to see you real soon!
Eva was a wonderful Tour Rep - she was super friendly & always very good at answering our questions, if she wasn't sure she made sure to find out for us. Thank you Eva for being a legend!! Really enjoyed my time with you
My experience was very nice and meaningful and i would love to repeat many times later in the future. Having to deal with beautiful helpful people like Eva, Diana, Phoebe, and specially Tip was amazing and they made us all feel like home and comfortable and they were very supportive due to the new environment we were living in. Personally i loved this experience a lot and i am so grateful to have Eva and Tip there to help us.
My trip was amazing !!!!!! It's truly the experience of a lifetime!! Our guides, my new Thai friends , were all amazing! Pahn was the person who picked me up from the airport she was extremely helpful the moment I arrived! She was so sweet and friendly and I felt safe traveling around Bangkok and hanging out with her she's such a cool person, super friendly and makes you feel like you've been friends forever ! Thanks for making my experience even better Pahn your awesome !
We had the most amazing experience travelling with UME Travel, the guides right from the beginning were so helpful and friendly and we made many local friends. Wish we could do it all over again! Thank you lovely UME people!
Ume travel did an amazing job organizing our trip. Transportation was always ready to go an there was no suprises along the way. The guides were great people. They were very knowledgeable, very accomidating, and a pleasure to be around. The food that was included exceeded my expectations and the guides had very good suggestion on places to eat for food that wasn't included. The activities were amazing! All in all ume travel was fantastic!
Ume travel did an amazing job organizing our trip. Transportation was always ready to go an there was no suprises along the way. The guides were great people. They were very knowledgeable, very accomidating, and a pleasure to be around. The food that was included exceeded my expectations and the guides had very good suggestion on places to eat for food that wasn't included. The activities were amazing! All in all ume travel was fantastic!
Trip guides were lots of fun. Always enthusiastic and ready to give hands. Sometimes the transportation was a little tight. But we managed haha. The sights and activities we did were incredible and I'm so glad I did this.
2nd trip with ume travel and they never disappointed! Best time ever! You spend 12 days in 5 amazing cities. You might not think much about one or two of them but you will certainly be amazed by each one of them. You meet amazing people and learn so much about yourself! Ben and Carter were amazing guides and can't thank them enough for the amazing time I just had in Thailand!
This was by far the best experience of my life! I had an awesome time. My favorite part was by far exploring the lovely city of Chiang Mai and doing to jungle trek with the elephants. I met so many beautiful people and loved us guides! Josh was very open minded, kind, funny, goofy and overall a positive person. He was so fun to be around with and made every moment awesome with his positive energy. He always was very patient and caring. He always made sure that we had the best experience possible. If I had any questions of any sort I totally felt comfortable speaking with Josh. I also loved having Carter as a guide. His random jokes cracked me up!
Great time! I wish I had more time to do in the 12 day tour! Our guides Ryan and Dave were fantastic and very familiar with local culture and Thailand history! Highly recommended!
Really amazing tour. You get to visit so many great places in just 14 days which you would never be able to do by yourself. Having everything planned for us in advance made moving from place to place so much easier and seamless. Some of the places we visited were really beautiful and fairly secluded from most tourists which made the travel there worth it. The price is well worth the experience, without a doubt. And, lastly, our tour guides Adam were awesome and really nice people to hang out with. I will definitely miss him. Totally recommended!
Such an amazing trip! Can't believe how many places we went to in such a short time. Shame about the weather which meant we couldn't do a lot of the planned activities, but never the less did not spoil the trip at all. Our guides Adam and Ingo couldn't have done a better job and made us feel so welcome. I can't wait for my next trip!
Wow. The most amazing trip, with great driver and guide, to some fabulous places. Great value for money and an experience I will never forget.
Better late than never. It's been almost two months since I've been home and I'm still daydreaming about this trip. Couldn't of been any better. We immediately felt comfortable and knew from that minute we meet our guide in Bangkok airport. A perfect mixture of knowledge, fun and craziness. Our guide allowed us a bunch of free time to explore. I can now call my UME travel experts both friends and can't thank them enough for making it one of the best trips of my life. They are definitely the reason I am looking at another UME travel tour in 2017. Cheers!
Our tour experience was greatly enhanced by our guide, Mr. Sam. He was always very pleasant, upbeat, helpful, courteous and patient. He was not only very knowledgeable about the great sites we visited but also in history and current events which made his explanations all the more interesting and complete. He also shared his personal experiences and fascinating glimpses into everyday Thailand life. The hotel we chose to stay in, Grand Sukhumvit, is a very good hotel. We like to choose restaurants for our lunch. We particularly like Laemgate Infinite, which is a striking example.
Three friends travelled to Bangkok, Ayutthaya and Phuket of Thailand. We had an excellent guide an excellent driver. They made our visit totally enjoyable and went over and above to make our stay perfect. He took the time to get to know us and what we wanted to see and do. It took it beyond seeing the ruins and city and made us truly enamored with the country and people! Thanks to all UME staff. All of them made our Thailand experience memorable, enjoyable, informative and safe.
We saw UME in quora and contact Diana as our travel consultant to Thailand. She gave us an inclusive proposal. She also gave us useful advices on our travel dates. Finally, we decided to visit Bangkok, Ayuttaya and Phuket. My husband like history very much. This tour really give us something to see. We also enjoyed some days on the tropical beaches. Ihad to saw, it differed with the white-sand beaches which I had been to. It has more vaired and long coastline. We add a Phi Phi island day tour, which was really a stunning tour. We paddled through crumbling limestone caves and swimming in the blue water. It's cool!
Alex is an excellent consultant and took great care of us. He arranged a relax tour for us and we never felt rushed. He was consistently caring and not only offered us valuable suggestions but was flexible to make our visit as enriching as possible. He told us just like an old friend. The tour was also an outstanding one! We got a bottle of drinking water everyday which helped us survived heavy sunshine.
It was an excellent tour! it was my 50th bday while we were there and our guide and the staff of the hotel had a cake waiting for me at lunch along with Happy Birthday being played on the restaurant sound system. My husband arranged this for me! He wanted to give me a big surprise and contacted with UME guys in advance. I was so touched! It was a tour of a lifetime!
My wife and I explored all we could and wondered about alternatives to high dollar tour at our first visit to Thailand. Luckily we have friends who share our sentiments and suggested a free inquiry to this fun tour. We have nothing but appreciation for all these warm words! Our consultant Alex was amazing! There was no detail that he overlooked in assuring that we had a fabulous time! his mastery is way beyond textbook knowledge. He understood the nuances of our questions.
During my stay in Thailand, the tour was amazing. We were delayed due to a bad weather at our first day. They were there waiting for us for over 2 hours. Clean vehicle, friendly service. Our guide, Tip, made our experience truly unforgettable. The tour guide Kiel provided a lot of historic background. The accommodations were nice. On every stop we received recommendations for different location to eat. I only had good experiences with this company: when I had a question, they replied very fast and they contacted me, when I had booked to many acitivies. I would definetly book again.
Four of us traveled from different parts of the world to meet in Thailand, and our entire experience there was seamless from beginning to end. Perfect itinerary, great food, wonderful service and beautiful Thailand. I want to go to the northern Thailand next time and will come back soon!
Our guide, Sam, was very welcoming and on point with airport pickups/greetings/overall tours. He was by far one of our favorite guides. We immediately landed and went to our hotel to check in which was very smooth with our guide. Sam was awesome, and though most of us were familiar with Buddhist mythology and the temples, we still had much to learn from him! Our visit to the Ayutthaya Temple was also perfect and our meals were great. The driver was nice and I felt save. Highly recommend this tour - it is more than worth to a more than seasonal price.
Overall an incredible tour. We like Ayuttaya (hope I spell it right, Thai is really difficult!) And like my boyfriend says, Oh My Buddha! It's really stunning! Although it's already ruins today, but you could still get a glimpse of the amazing views in the past. We took some pictures sent to my friends and they all said it's like an ancient palace. That's right! Our guide said it used to be the capital of Siam Dynasty. By the way, we spend some days on Phuket. It's a totally diferent world! Modern and bars, colorful nightlife! Sunset on Phuket beach is a must!
The landscape was beautiful and I wished we had more time on the different locations. But when you have only 4 days it is nearly impossible. So I will be back to the Rockies so explore them. But to get an impression how huge the Rockies are and you want fun time and meet new people I would definetly recommend this tour.
service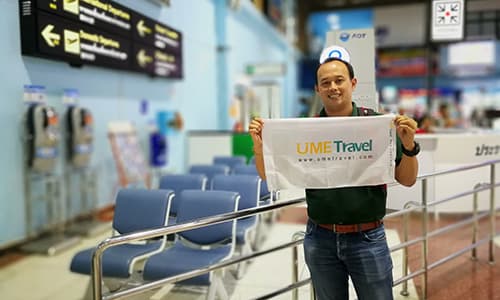 Professional Guides & Drivers
We offer professional private tour guides with over 10-year experience, well-performed vehicles less than 5-year service life and licensed drivers with 5-year practice. Each of our employees undergoes rigorous screening before they can join our network.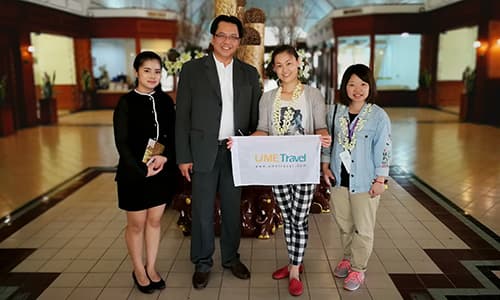 Well-selected Scenic spots and Hotel
All the hotels we advised have been inspected by our team and we spend time each year to top up our knowledge on the spot. Continuing Positive feedbacks on them from former customers because of their outstanding and unique characters.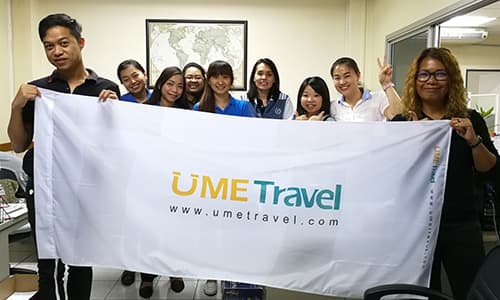 Local Available 7/24
You will have our local team's urgency contact number and we are available whenever and wherever. If you meet any problem or need any help, just make a phone call and everything will be settled down at a time.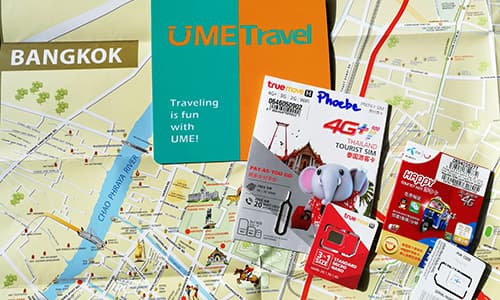 Warm Welcome Kits
We provide the welcome kits for each customer, you will receive the SIM card, city map, a bottle of drinking water and a cool towel per guest per day for FREE. Get all first-step information and useful tips in one profile and make your first tour simple and easy.