Top 10 Best Restaurants in Bangkok
Last Updated: February 09,2020
Lots of people have been to Bangkok, but not everyone has tried the food in Bangkok, especially those top ones. So today, we are going to introduce some of the best restaurants in Bangkok and even in the entire Asia. Check out our Top Ten Restaurants in Bangkok.
1. Gaggan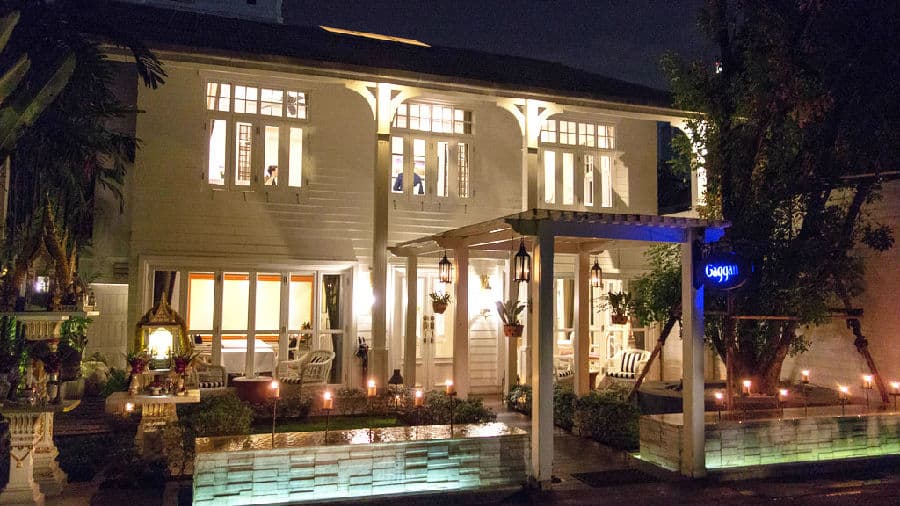 Gaggan as an Indian cuisine restaurant was rated as the best restaurant in Asia for years and the seventh in the world's best restaurants. Its chef - Gaggan Anand combines molecular gastronomy and Indian food together and brings guests unique modern India taste experiences.
Address: 68/1 Soi Langsuan, Ploenchit Road, Lumpini, Bangkok 10330, Thailand
Opening Hours: Monday to Sunday 6PM-11PM
Website: http://eatatgaggan.com/
2. Nahm Premium Thai Restaurant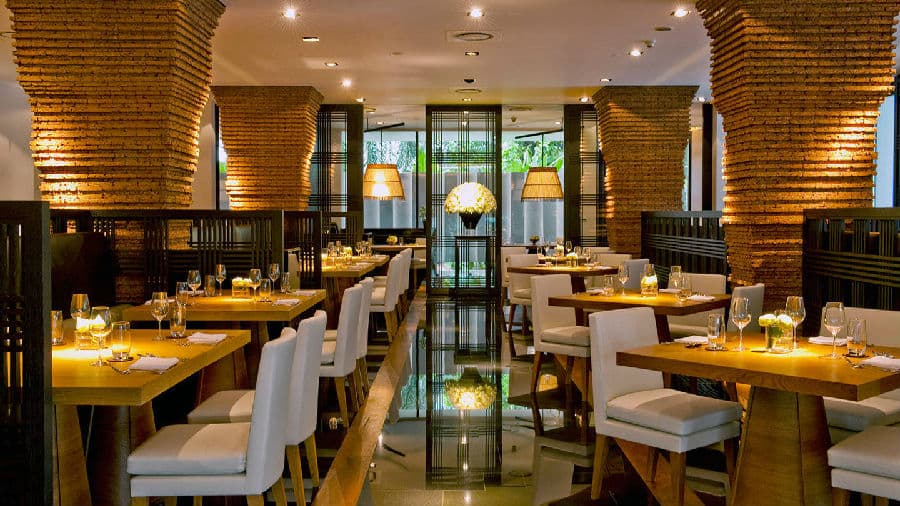 Rated the fifth in Asia's 50 Best Restaurants, Nahm has its own charm. Chef David Thompson and his team create characteristic menu that can bring you wonderful Thai food experiences. However, this is not like your everyday experience for Thai food. Thompson mixes sourness, sweetness, barbecue and smoky flavor together and form his unique Thai style.
Address: 27 S Sathorn Rd | Hotel Metropolitan by COMO, Bangkok 10120, Thailand
Opening Hours: Lunch: Monday to Friday 12pm to 2pm, Dinner: Daily 7pm to 10.30pm
Website: http://www.comohotels.com/metropolitanbangkok/dining/nahm
3. Suhring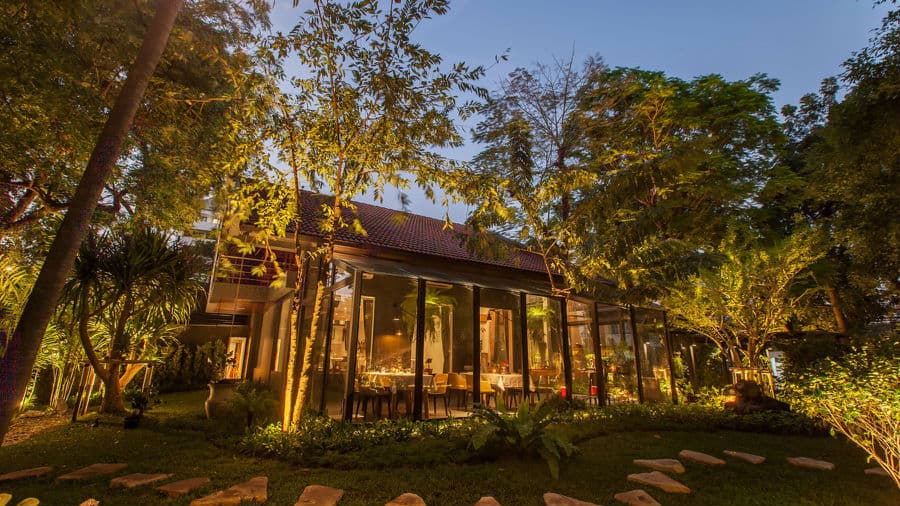 In a city like Bangkok, it is not easy to find a modern restaurant that offers tasting menus of seasonal dishes inspire by chefs' home country - Germany. Its chefs - twins Thomas and Mathias Sühring offer guests a homelike place to try their delicious food.
Address: COMO Metropolitan Bangkok,27 South Sathorn Road,Tungmahamek Sathorn,Bangkok 10120,Thailand
Opening Hours: Monday-Sunday 6:00PM - 10:00PM
Website: http://www.restaurantsuhring.com/
4. Bo Lan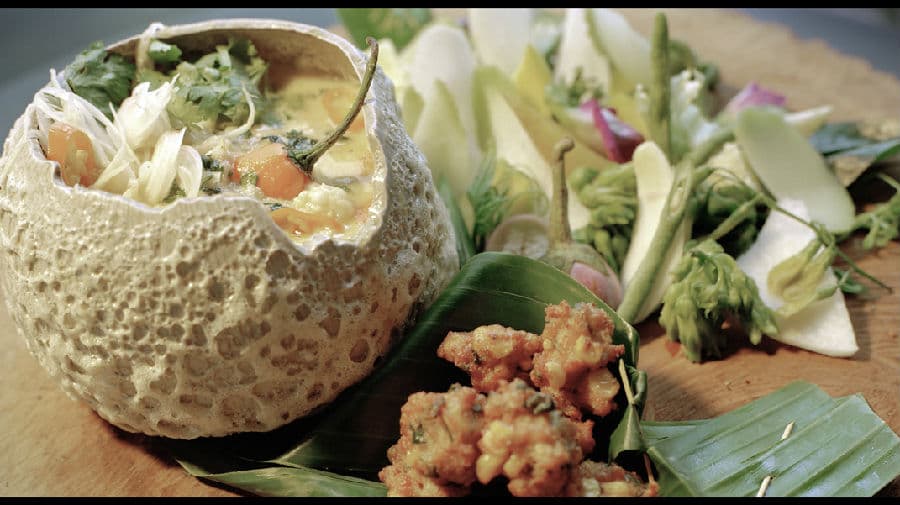 If you want to try some authentic Thai food, Bo Lan can definitely become one of your choices. Thai-born chef Duangporn 'Bo' Songvisava and Australian-born chef Dylan 'Lan' Jones met at David Thompson's erstwhile London Nahm. Now this husband-and-wife team oversees one of the most respected restaurants in Bangkok.
Address: 24 Sukhumvit 53 Alley,Khwaeng Khlong Tan Nuea,Khet Watthana,Krung Thep Maha Nakhon 10110,Bangkok,Thailand
Opening Hours: Lunch: Saturday-Sunday12.00 pm to 2.30 pm, Dinner: Tuesday-Sunday 6.00 pm to 10.30 pm
Website: http://www.bolan.co.th/2014/
5. Issaya Siamese Club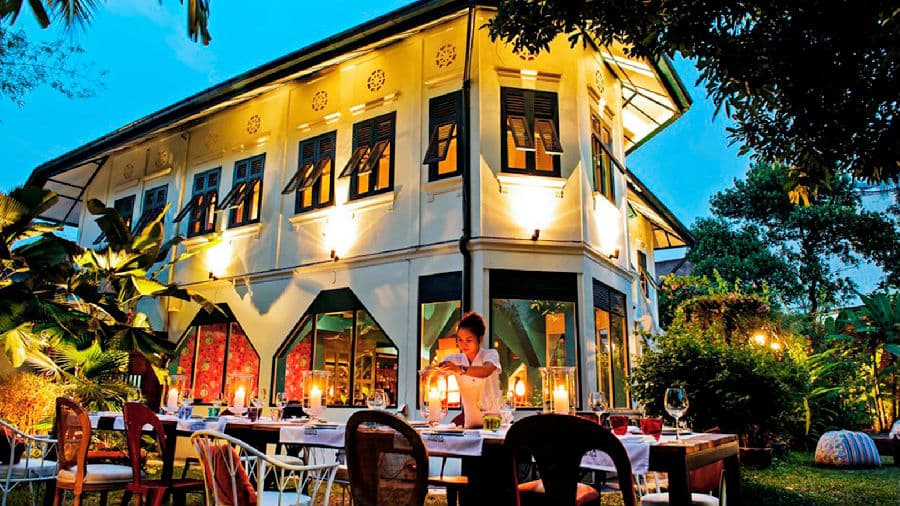 Issaya Siamese Club is a modern Thai dining by celebrity chef Ian Kittichai. It is well hidden on a small street; this 100-years-old house with its wooden verandah and old fashioned staircase instantly sets a romantic mood, making it a perfect place for duo dining.
Address: 4 Soi Sri Aksorn,Chua Ploeng Road,Sathorn,Bangkok,10120,Thailand
Opening Hours: Lunch: Monday-Sunday 11:30AM – 2:30PM, Dinner: Monday-Sunday 6:00PM - 10:30PM, and the bar closes at 1AM.
Website: https://www.issaya.com/home-1
6. Eat Me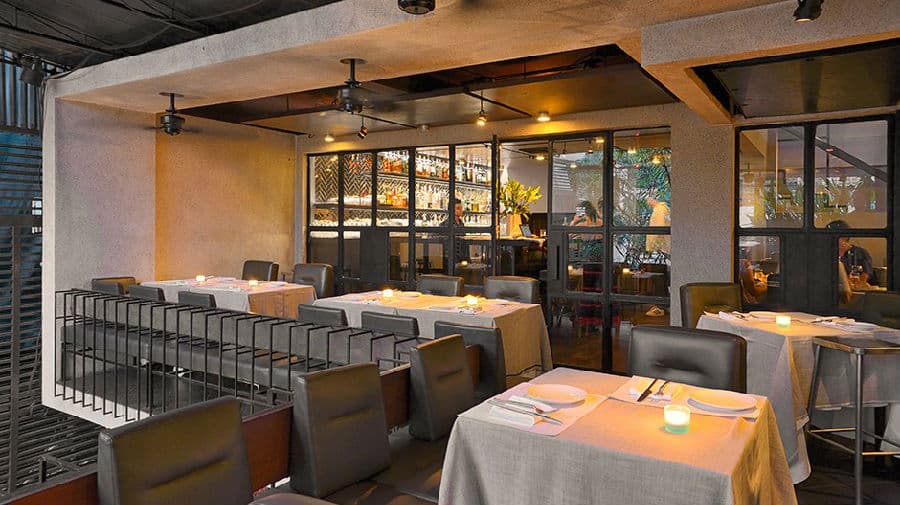 Eat me provides creative modern international cuisine. This art gallery and restaurant provides people a wonderful environment with some tasty food. It can always keep things fresh with ever-changing art exhibitions, an inventive menu and a smart casual dress code.
Address: 20 metres off Convent Rd (in Soi Pipat 2),Silom,Bangkok 10500,Thailand
Opening Hours: Monday-Sunday 3PM–1AM
Website: http://eatmerestaurant.com/
7. The House on Sathorn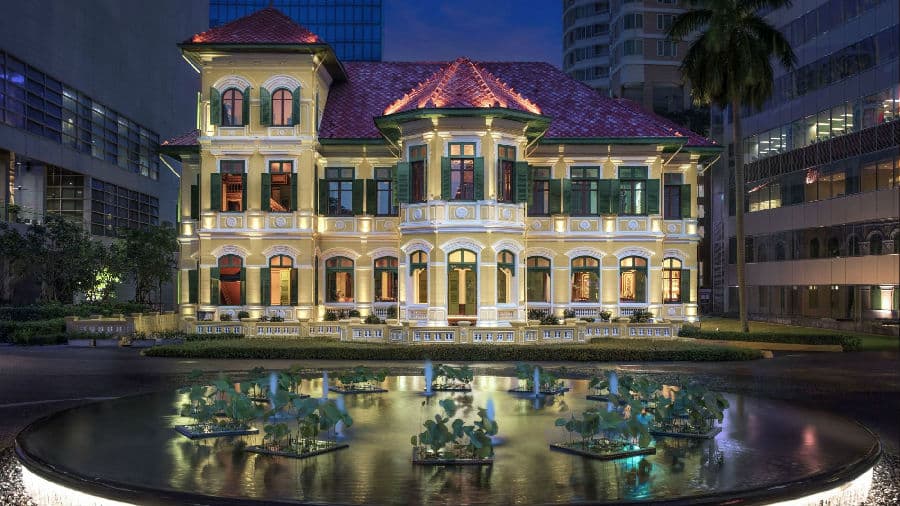 The history of House on Sathorn can be traced back to almost 130 years ago when it was built by a Thai aristocrat as a home for his family. Today, in one of Bangkok's most ambitious restoration projects, you get the chance to try some innovative Asian food with a Turkish twist, which will surely surprise you along with its beautiful architecture.
Address: 106 Si Lom, Khwaeng Silom, Khet Bang Rak, Krung Thep Maha Nakhon 10500, Thailand
Opening Hours: Monday-Sunday 12:00PM - 10:30PM
Website: http://www.thehouseonsathorn.com/
8. Le Du Restaurant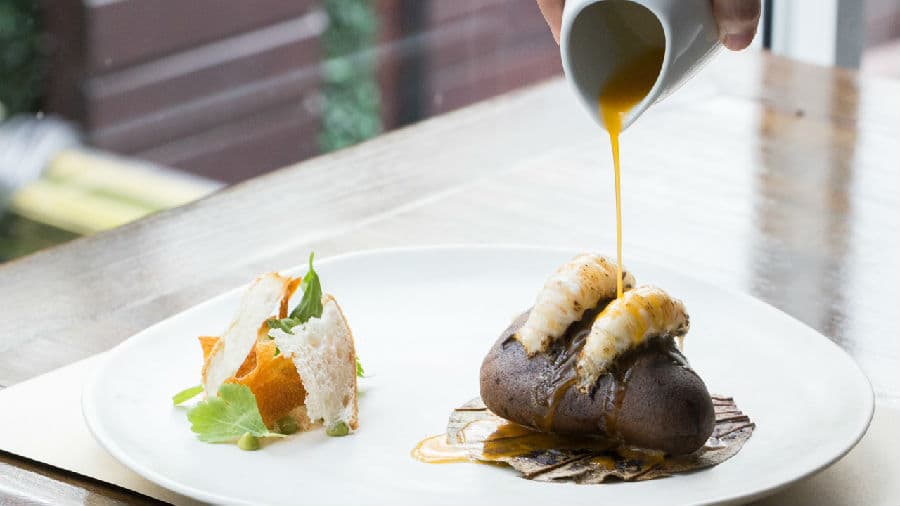 Even though Le Du is a French name, this is not a French restaurant. Le Du means "seasons" in Thai, which emphasizes on their culinary creations out of seasonal products. Chef Thitid Tassanakajohn is a young man who graduated from a school in the US, which allowed him to delicately combine Asian flavors with modern technologies.
Address: 399/3 Silom Soi 7 Silom,Bangkok 10500,Thailand
Opening Hours: Dinner: Monday-Saturday 6:00 PM to 11:00 PM
Website: http://www.ledubkk.com/
9. L'Atelier de Joël Robuchon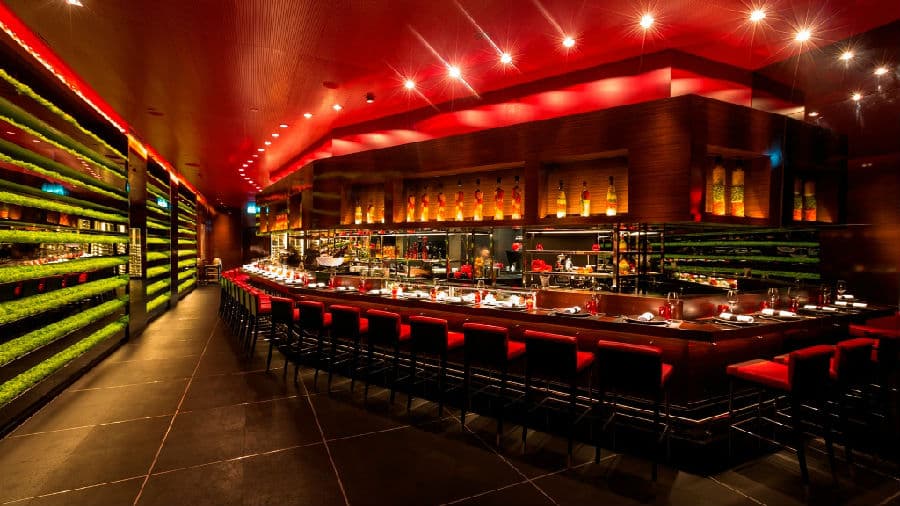 L'Atelier de Joël Robuchon is a modern French restaurant with a stylish dining environment. The entire restaurant is kept in dark hue of red and grey. The long bar with an open kitchen allowed diners to see and interact with the chefs. So if you want to try some French cuisine, L'Atelier de Joël Robuchon can definitely on the list.
Address: 5th Floor, MahaNakhon CUBE, 96 Narathiwas Ratchanakharin Rd, Silom, Bang Rak, Bangkok 10500, Thailand
Opening Hours: Lunch: Monday-Sunday 11:30- 14:00, Dinner: 18:30 - 22:00
Website: http://robuchon-bangkok.com/
10. Blue Elephant Restaurant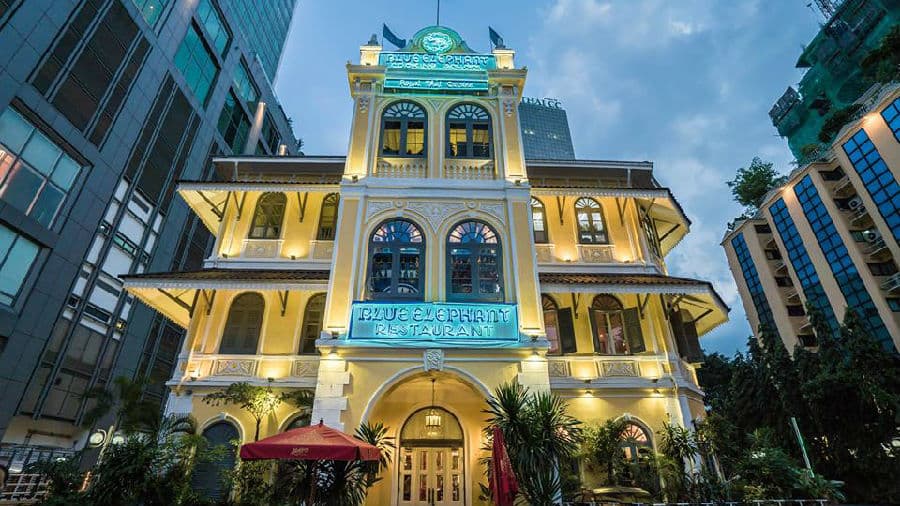 Blue Elephant Restaurant is a global restaurant chain famous for its Thai food. It started 30 years ago, and one of its sub branch had won Michelin 3-stars. Blue Elephant mainly focuses on Thai imperial food, which make it a favor members of Thai royal family. It also provides cooking school that would allow people to have an opportunity to cook Thai food in person. See website for more information.
Address: 233 S Sathorn Rd, Khwaeng Yan Nawa, Khet Sathon, Krung Thep Maha Nakhon 10120, Thailand
Opening Hours: Lunch: Monday-Sunday 11:30AM – 02:30PM, Dinner: Monday-Sunday 06:00PM – 10:30PM
Website: http://www.blueelephant.com/bangkok/