Natai Beach
Last Updated: July 15,2019
Natai Beach is much quieter than other famous beaches in Thailand such as Patong Beach, but the sea is blue and it is really beautiful. If you like quiet holiday and don't like the noisy vacation, you can consider making a trip to Natai Beach. The traffic is a little inconvenient. Overall, Natai Beach is very good, with many BBQ beach bars offering reasonably priced food, such as chicken barbecue legs of 50 baht and beer of 90 baht.
Natai Beach has a lot of European and American tourists, and many foreigners enjoy sunbathing here. This beach maintains the original character of Phang Nga and is a very laid-back place. Although there are not many tourists, the tourist facilities are perfect. There are many projects on the island, such as 1-day snorkeling trip, canoeing, fishing and so on. Compared to the nearby attractions, Natai Beach is less crowded and it is suitable for honeymooners or family trips. If you want to take a break from the hustle and bustle to enjoy private holidays, Natai Beach in the off-season will definitely leave a good memory for you.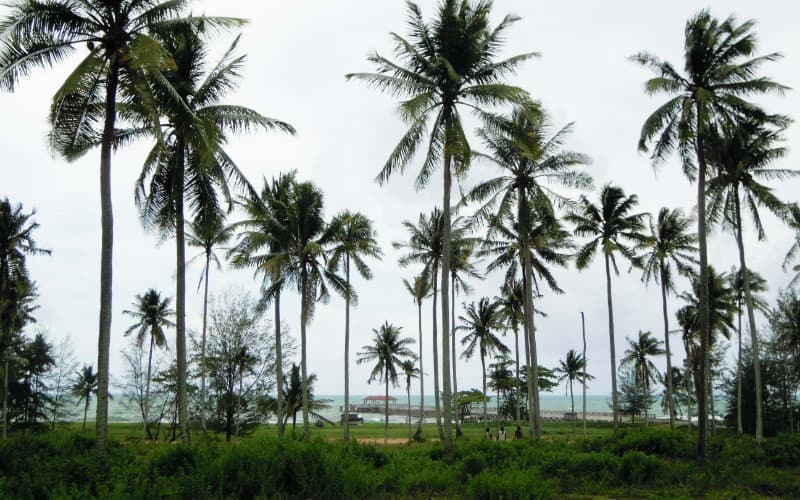 As Natai Beach is very quiet, so even you just bring some towels and children's beach toys, can you basically stay here for a long time to play on the beach leisurely. The sunset is very beautiful, AND many people like the stunning sunset of Natai Beach.
Natai Beach is a beach with delicious food and leisurely environment. The narrow roads on the shores of the beach are packed with classic bars, lodges and shops. There are many Thai restaurants here and there are very good hotels nearby. If you are hungry, you can also find a restaurant to sit down and enjoy delicious seafood while enjoying the view of the beach after night.
Natai Beach is small, but the beach atmosphere is very good. Lying on the beach at night, listening to the sound of the waves, watching the stars, you will feel it very comfortable, and Natai Beach is a very good resort for holiday.
You might like to book: Thailand Beach Tours