Diamond Cliff Beach
Last Updated: July 16,2019
Diamond Cliff Beach is one of the most beautiful beaches on Ko Lanta, where the beach is very white, the coastline is long and the water is blue and clear. There are so many tourists and the water projects on the beach are very complete. There are all kinds of seaside bars around here. It's really nice to have a beautiful evening in this beach and enjoy the beautiful sunset.

The sand on Diamond Cliff Beach is very soft and the beach is beautiful and comfortable. When you are tired, you can sit down the beach or take a rest at the hotel. There are not many tourists. Many foreigners are also enjoying the sun. It is very suitable for vacationing. The bonfire show at night is also very exciting.
In the evening on the Diamond Cliff Beach, the sun hides in the clouds and slowly sinks into the sea. The sky is so dreamy. At night, Diamond Cliff Beach features the starry sky, the beach pub is very lively, and you can see the juggling children playing on the beach, you can fly the lantern to pray, you can walk on the beach, while tasting the roadside snacks, then when you get tired, you can find a favorite small bar to sit down. You can dine while enjoying the gorgeous night view of Diamond Cliff Beach. It is very romantic to have a candlelight dinner with your loved one at Diamond Cliff Beach.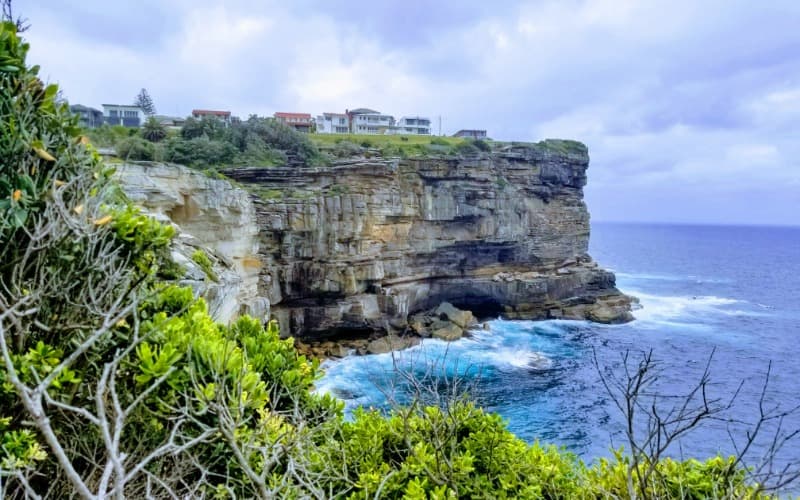 The Diamond Cliff Beach restaurant on Ko Lanta is a popular and well-known restaurant. Because the restaurant is located on the famous Diamond Cliff Beach, it is the best place for everyone to have dinner and watch the sunset. It is necessary to make an early appointment to have a meal here, otherwise there is no seat. The dishes are quite satisfactory, and the scenery is really good.
In short, Diamond Cliff Beach has a sea view and an absolutely intoxicating sunset. You will be really attracted by the scenery here. This is a great place to come in Thailand to take pictures.
You might like to book: Thailand Beach Tours