Nui Beach
Last Updated: July 11,2019
Located in the southeast of Koh Lanta, Nui Beach is a fishing village beach. It preserves the original living conditions of the Thai fishing village. Although the beach is not as gorgeous as other beaches in Lanta, it has a more comfortable atmosphere.
After you arrive at Nui Beach, the staff will confirm the identity of the visitor and the time of picking up the hotel and leaving the resort. The Nui Beach offers free drink, such as cola, sprite and ice water, and some small snacks. There are not so many people on this beach, and there are many stones, and many small fish.
Maybe because Nui Beach is a private beach, so it is not crowded and there is basically no need to wait for taking photos at some positions. The waters of the Nui beach are clearer than those of Patong. The more you go south, the clearer the water is. Many people go swimming and play with water. If you don't arrange to go out of the sea or swim at the beach, you can kick the water on the beach. The sand is quite thick, it hurts a little after stepping on it for a long time, so pay attention to safety. After playing there till 17 o'clock, you can go back to the rest area to rest. If there are many tourists who are stranded in the Nui Beach, there are not so many cars to take them, you may return your hotel at about 18:30.
If you go to Nui Beach, it is recommended to book a car online, because driving yourself is really dangerous, unless your driving skill is really good to cope with the off-road mountain road.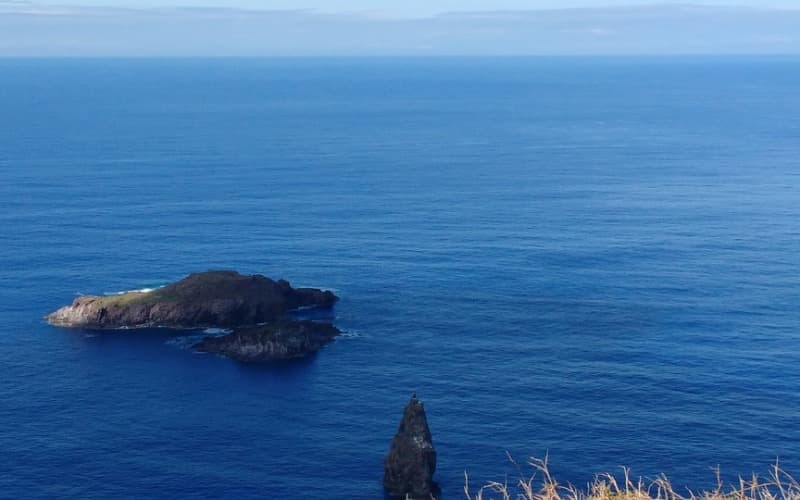 The sky and the blue of the sea in Nui Beach will instantly conquer you when you arrive there. The foreigners on the beach are quietly basking in the sun, and all your worries and annoyance will dissipate at this moment. There is bright sunshine, soft beaches, and no bustling crowds. This is the right way to enjoy the vacation in Nui Beach, and it is a beach worth visiting.
You might like to book: Thailand Beach Tours