Coconut Beach
Last Updated: July 10,2019
Coconut Beach is cool and pleasant, the sand of the beach is as delicate as flour. The tropical jungle of coconut trees and palm trees on the island, like loyal guards, protects the beautiful beaches and protects tourists from all over the world. So, walking around the beach here is a very enjoyable thing. When your feet are stepping on the soft and delicate sand, and when you are looking at the sea that is not visible to the side, you will feel the beauty of the beach there very suffocating!

Coconut Beach is very popular among European and American young guys. Here you can see blue-eyed blonde swimwear beauty everywhere. It is also possible to see someone sunbathing on the beach nakedly and enjoying the sunbathing. The most enjoyable thing is to take a lounge chair and spend an afternoon under the coconut tree. Appreciating the sunset in the evening, you will really enjoy it very much. The beach is of superb quality and the water is crystal clear and looks blue-green. When the sun sets, the evening glows.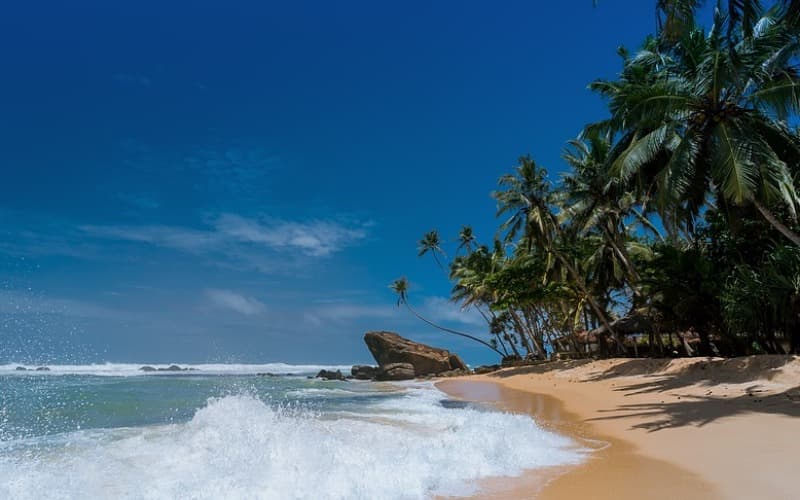 Coconut Beach is a little smaller than other beaches in Thailand, but it is still a lovely beach. It is not crowded here. There are plenty of pop-up restaurants and small stalls for lunch, where you can enjoy a very relaxing atmosphere. It is very worthwhile to take a tour there. The coastline of Coconut Beach is very beautiful, and the sand is not white like other places. The sand of this beach is a bit yellowish, but it is quite comfortable to step on. The sea is relatively blue, and the people are not too many. The local residents are very enthusiastic.
The Coconut Beach in the morning and the setting sun are especially beautiful, and the waves are a little big. If you bring children to play there, it is recommended to bring a swimming ring. Lying on Coconut Beach is very comfortable, this beach is suitable for people who like being quiet.
You might like to book: Thailand Beach Tours