Khlong Dao Beach
Last Updated: July 10,2019
Khlong Dao Beach is closer to Sala Dan in the north, and the sea and beaches of Ko Lanta are better from north to the south. The color of the sea in the beach here is good, and it looks better when the weather is good. There are few tourists on this beach. To be exact, the whole island is not too many people. Unlike the crowded beaches of Phuket Island and Phi Phi Island, it is a place far away from the noisy life.
Khlong Dao Beach is very fun, and the sand is very fine. It is very close to the business district of Sala Dan Port, and the hotel nearby is great. If your hotel is near the beach, it's beautiful to look at the sunset in the evening. The evening glow is super beautiful, and some tourists think this is the best beach in Lanta! There is also a show at the seaside restaurant in the evening, and many people have a walk here at night.
Although the Khlong Dao Beach has few people and many tourists are Europeans and Americans, the sea view is first-class, and there is a small island in the middle of the sea. When the tide is low, there is a large amount of sand exposed in the middle. You can walk to a place close to the island, which is very pretty. The Khlong Dao Beach is relatively primitive, and there are not so many stores and restaurants by the beach. It is not lively as Phuket, but it is very quiet and comfortable. The beach is wide and the water quality is good. It is suitable for swimming. There are several restaurants next to the beach where you can drink water and take a rest.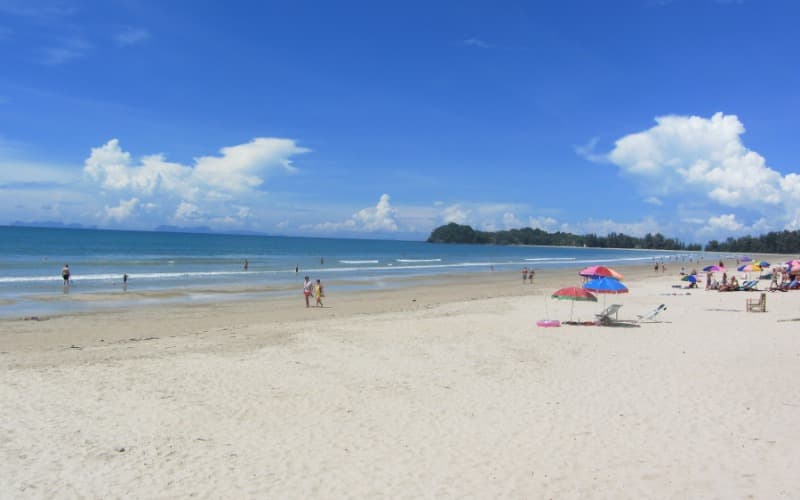 If you prefer to stay by the quiet beach, it is recommended to stay at Khlong Dao Beach. It is close to the surrounding beaches of Lanta and has convenient transportation and nice environment. Locals will have a picnic on this beach on weekends. If you don't go here during the weekend, you will see a clean and quiet long beach. There are quite a few family hotels and resorts next to it. For those who like to have a private space, they can choose to come to Khlong Dao Beach for a holiday.
You might like to book: Thailand Beach Tours