Banana Beach
Last Updated: July 12,2019
If you are looking for the live beach for your vacation in Thailand, Banana Beach is one of your best choices. Banana Beach maybe not the most beautiful beach in Phuket, but it is quite lively, and you can play a variety of exciting sea projects, such as banana boats, motorboats, underwater walks, aerial paragliding etc. and the club staff will be enthusiastic to introduce various projects to you, and each project has a special coach for prior training, to offer you high security, which makes it popular among young people. And it will make you feel that your trip in Phuket is really exciting. In addition, you can also go snorkeling from the shore. There are many small fish swimming in the shallow waters. You can feed the fish with bread, which will be quite interesting, and you will see many corals and creatures in the sea.

The Banana Beach is on the outer island of Phuket. You need go there by boat, but it is very convenient to take a boat and it takes about half an hour by boat to arrive there. The sea is still very clean, the beach is not very big, but it is very flat. Although it is a bit expensive to eat and play the entertainment facility there, the beach is very captivating, the water is very clear and the sand is very soft.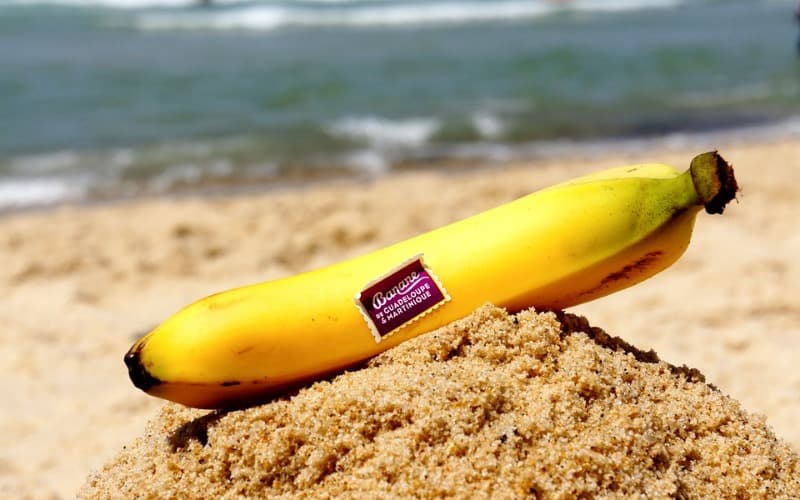 Banana Beach is 15-minute walk from Trisara, and it is very close to the airport. If you think the itinerary is relatively suitable for you in Phuket, you can choose to go to Banana Beach. Banana Bay also has the transparent boat, and the beach chairs are free to use. Banana Beach may not be very suitable for swimming, as the shallow sea is full of reefs, but the beach is full of loungers for guests to rest.
Banana Beach also may have many broken shells, but there are beautiful scenery and fresh air here. A banana-shaped sign is very eye-catching. It's great to eat seafood here and watch the sunset. In short, Banana Beach is a beach suitable for honeymoons and family tour.
You might like to book: Thailand Beach Tours