Phuket Elephant Tour Packages

10 days Phuket - Koh Phi Phi - Krabi
From $ 1399

City: Phuket
From $ 125.00
Phuket Elephant Travel Guide
How to Choose an Ethical Elephant Sanctuary in Phuket?
There are many elephant parks in Phuket, but only some of them are ethical sanctuary that follows the no-elephant-riding rule. In those ethical elephant sanctuaries, you can touch, feed, photograph, and interact with the elephants that will make your tour memorable. Here, let's see how to choose an ethical elephant sanctuary in Phuket.
1. Phuket Elephant Sanctuary
Located close to Phuket Town, the Phuket Elephant Sanctuary has been the first to introduce ethical ways to be with the elephants on the island. The operators here are genuine and go to great lengths to create a habitable and peaceful environment for old, injured, or rescued elephants to live. In addition, they are approachable and friendly to the tourists and their questions. You can avail of their morning and afternoon tours and even become a volunteer at the place for six days.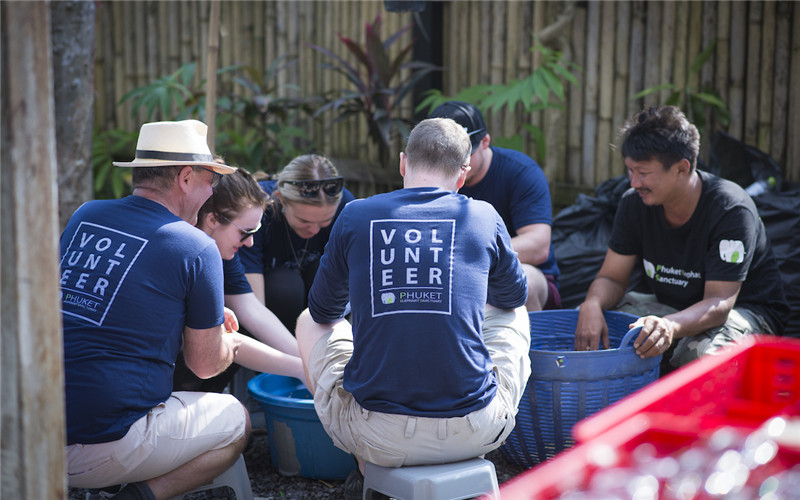 2. Green Elephant Sanctuary Park
Located around 35 minutes drive from Patong Beach, the park was created in accordance with European animal protection laws and offers a second chance for abused elephants, free from chains and beatings. The Green Elephant Sanctuary Park also provides transportation to and from the park by way of a hotel, and a buffet lunch featuring Thai favorite is included. Morning and afternoon tours are available. The park has on-site shower facilities so you can get fresh and clean after mingling in the mud with the elephants and fantastic photographers on hand to take plenty of snaps for you, which are all totally free!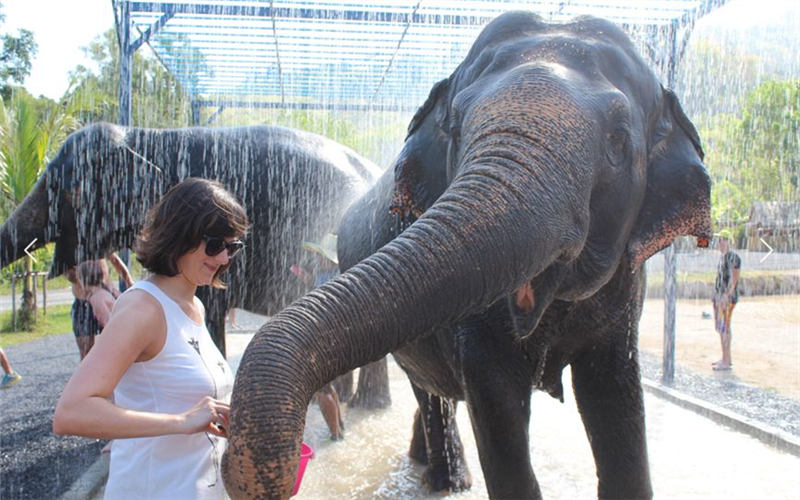 3. Elephant Retirement Park
Besides the normal afternoon and morning tours, the Elephant Retirement Park even offers special packages for private and corporate tours as well as volunteer programs for three days. They are slightly strict about caring for the animals, so offer tours for small groups with strictly no riding or flash photography. They also offer free transfers to and from your hotel.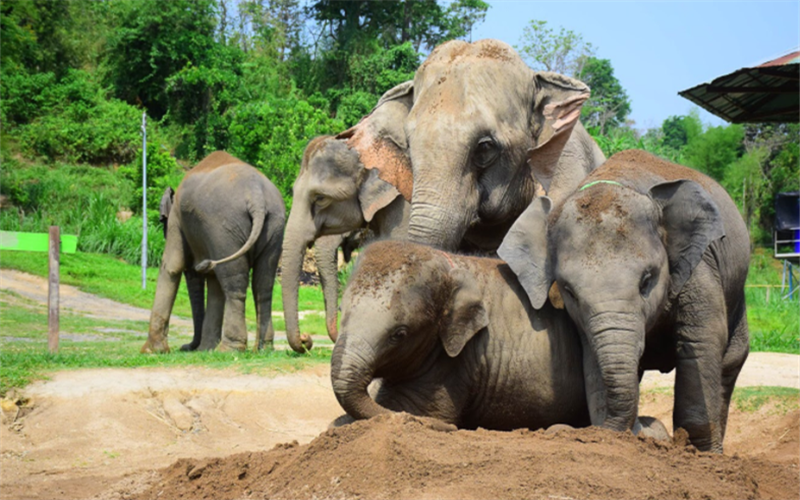 4. Elephant Jungle Sanctuary Phuket
Operating in three locations, Elephant Jungle Sanctuary is another top operator in Phuket for observing these mammals. The top feature of this organization is its price point; you can opt for the half-day tour which is one of the cheapest in Phuket. And they even offer transfers to and from your accommodation anywhere in Phuket.
5. Phuket Elephant Sanctuary Village
A home for abandoned elephants and their caretaker or mahouts. Located only about 15 minutes drive from Patong Beach. Both half-day and full-day programs are available.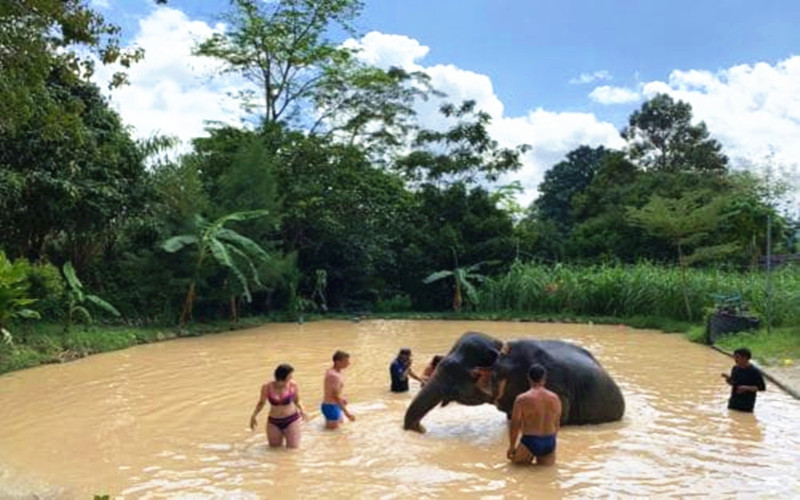 How to choose Phuket Ethical Elephant Sanctuary?
Almost all the ethical sanctuary provide similar activities like feeding elephants, introduce their park & elephant, mud spa, wash the elephant, etc. The pick-up time is a little bit different. So, pick the time that best fits your schedule. Some of the elephant parks provides free T-shirt with their logo, some will provide free transfer from hotels in central Phuket, some are cheaper while some are a little bit expensive, please see the below table to choose one better fit you.
Tour Name

Phuket Elephant Sanctuary

Green Elephant Sanctuary Park

Elephant Retirement Park

Elephant Jungle Sanctuary Phuket

Phuket Elephant Sanctuary Village

Program

Half Day

Volunteer

Half Day

Half Day

Full Day

Half Day

Full Day

Half Day

Full Day

Pick-up Time

9:30/13:30

15:00

6:30/12:00

7:30/12:00

8:30

6:30/11:30

6:30

8:00/12:30

8:00

Duration

3-4 hours

7 days

3-4 hours

3-4 hours

7 days

3-4 hours

7 hours

3-4 hours

7 hours

Official Price/Adult

US$ 100

US$ 600

US$ 83

US$ 56

US$ 87

US$ 83

US$ 163

US$ 83

US$ 133

Free Transfer

×

×

√

√

√

√

Free T-shirt

×

√

×

×

√

×
If you still can not choose one from the above table, the map below may help you choose one which is close to your hotel, thus you can save a lot of time on the road.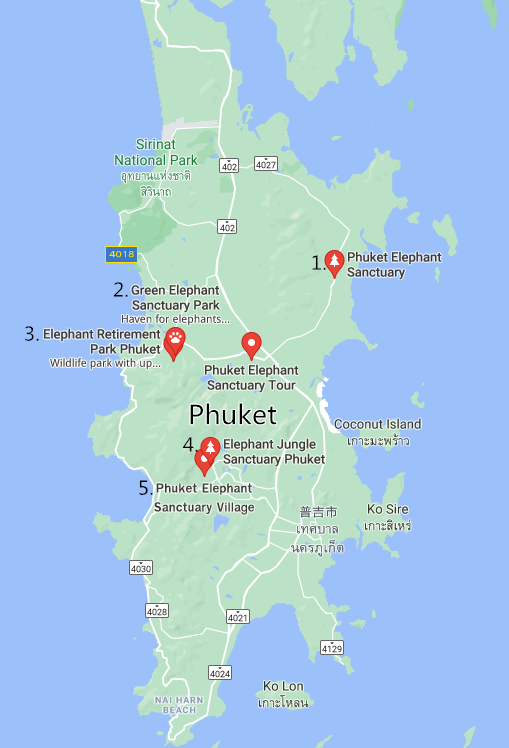 Start planning your tailor-made holiday by ​contacting one of our specialists...
Monica

Steven

Natasha

Dan