Top 10 Featured Markets in Chiang Mai
Last Updated: February 14,2020
Walk through the market area of Chiang Mai to get a taste of a true Siam culture. All kinds of merchandise from local, various goods and food from medicinal herbs, flowers, statues, clothing, fruit to digital gadgets can be found here. Below are some of the key and featured markets where would provide local flavour for you. Explore the Top 10 featured markets in Phuket now!
1. Night Bazaar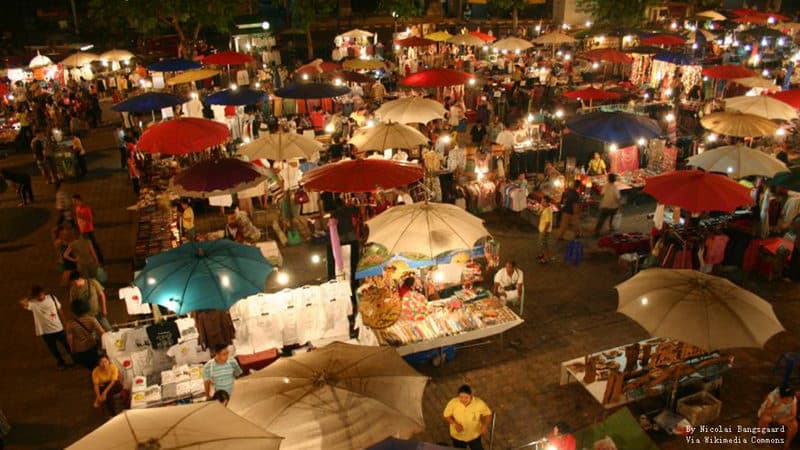 Night Bazaar is located on Chang Klan Road, which is the birthplace of the local tourist shops. There are pineapple rice, seafood, barbecue and other kinds of local snacks. You can buy most of local products and souvenirs in the bazaar, and the price is very cheap.
2. Saturday Night Market Walking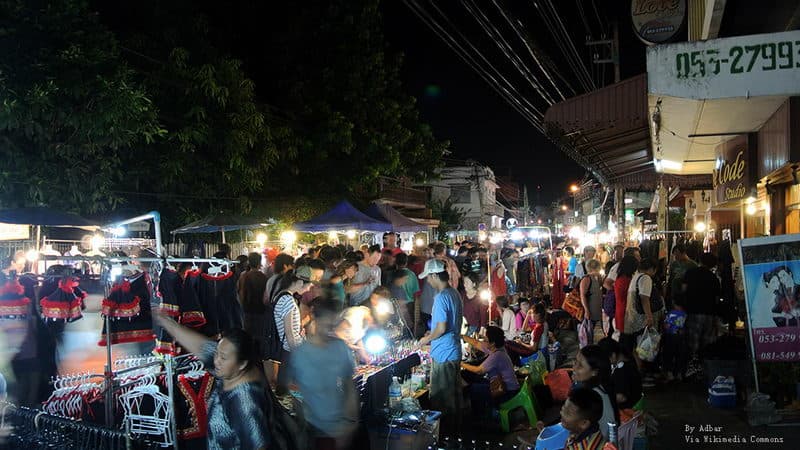 Saturday Night Market Walking is located in the south of Chiang Mai old city gate, and it is somewhat similar with the famous Sunday night market. Although it is not as big as Sunday, there are a lot of cheap clothing, all kinds of crafts, antiques, creative small objects and so on.
3. Sunday Night Market Walking

Sunday Night Market Walking is the largest night market in Chiang Mai. There are all kinds of goods, including the price of cabbage clothes, all kinds of Arts and crafts, antiques, creative etc.
4. Warorot Market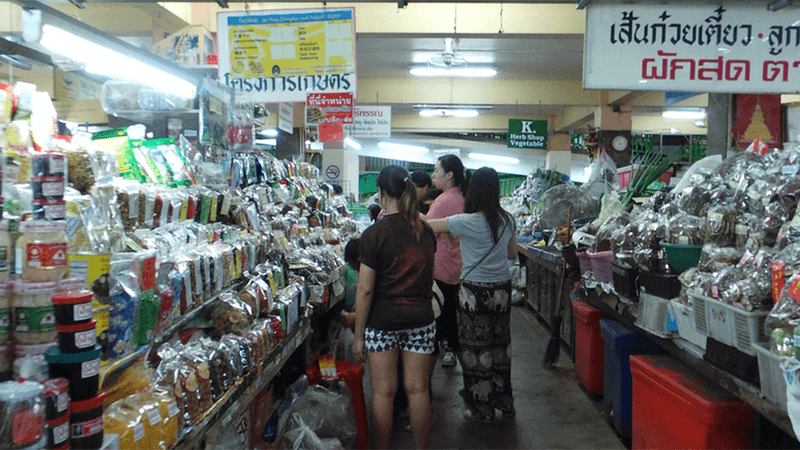 Warorot Market is located in the ancient city of northeast corner of Chiang Mai, which is an authentic local market. During the day, it is a gathering place for all kinds of goods shop. At night, it becomes the holy land of the delicacy. And it is the good choice to buy local products.
5. Somphet Market

Somphet Market is not very big, but there are lots of fruit stands, snack bars and shops. You can buy fresh and cheap fruit here, and you can eat delicious local snacks.
6. JJ Market Chiang Mai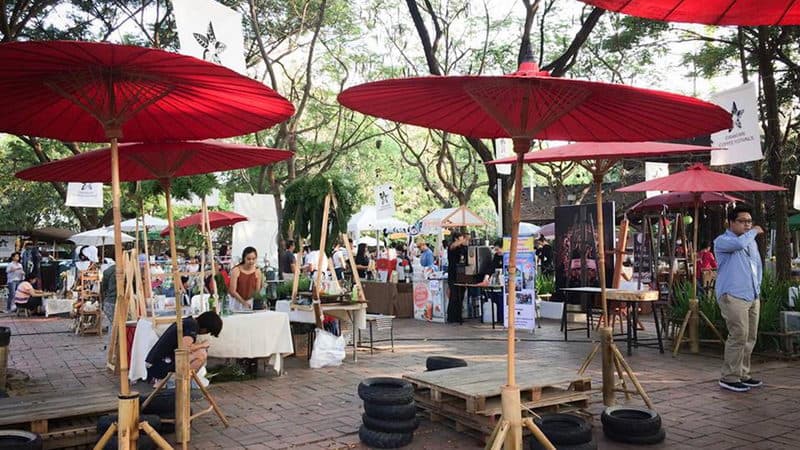 The design of JJ Market Chiang Mai is Lanna style, and the market provides entertainment and shopping options. In the market, you can choose a variety of gifts, decorations, and rattan furniture, textiles, antiques and so on.
7. Dok Mai Chiang Mai Market

Dok Mai Chiang Mai Market is beside the Meiping River of the ancient city of Chiang Mai. There are all kinds of flowers in the flower market, the most common street bougainvillea, with beautiful tulips, there are a variety of rare tropical characteristics of flowers. Where in addition to selling a variety of flowers, also selling snacks and apparel etc.
8. Rojjana Factory Shop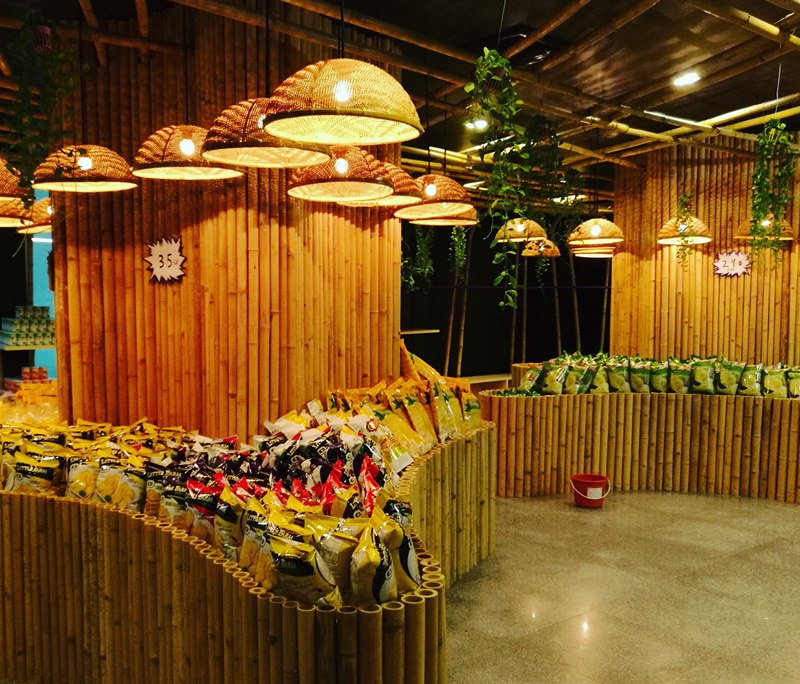 Rojjana Factory Shop is Chiang Mai largest shopping mall which mainly sells the local products of Thailand. The mall has variety of Thailand specialty products, including Thailand latex pillow, latex mattress, Thailand crocodile bag, Tess, silver, Chiang Mai oil, aromatherapy, handmade soap, handmade leather products and handicrafts and so on.
9. Baan Tawai Village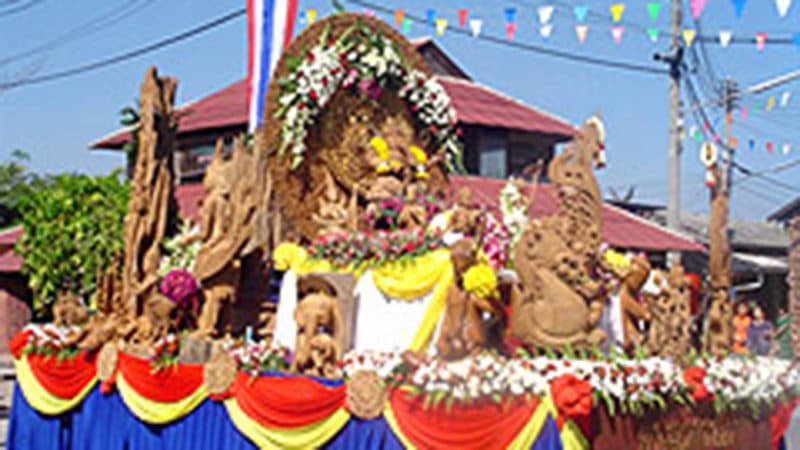 Baan Tawai Village is the wholesale source of Chiang Mai handicrafts. Chiang Mai handicrafts are famous, and the 80% handicrafts that you can buy in Thailand are almost from Baan Tawai Village. If you are unable to participate in the Chiang Mai Saturday Night Market and special love to explore shopping, Baan Tawai Village will be a good choice.
10. Warorot Market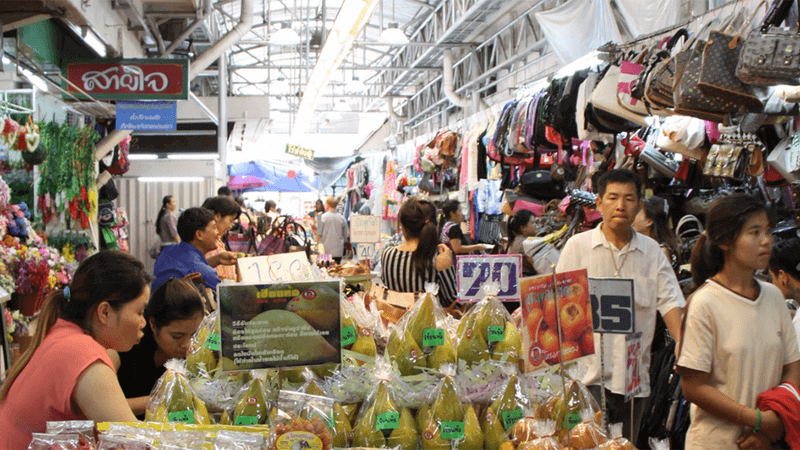 Warorot Market is Chiang Mai's Chinatown. During the day, there are local snacks, clothing and handicrafts, and the price is lower than the Chiang Mai Night Bazaar. In the evening, it become the colorful flower market.