Top 10 Thailand Shows & Cabarets Shows
Last Updated: April 26,2021
Not everyone pays attention to the ladyboy show, but you can enjoy a sparkling evening on the Chaweng Beach when you are out for a sort of enjoyment. The culture of Thais gives room for ladyboys to operate than any other culture freely.
Thai community is generally more open to ladyboys than any different culture, and its katoey, popularly called the'third sex,' has played a noticeable part in the country's entertainment world for generations. Thailand's katoey remains world celebrated, partially because due to their more substantial number as well as their feminine nature. Honestly, discerning whether the gorgeous damsel seeking your attention was born as a lady can be very challenging as numerous unknowing tourists have found out! So, Keep an open mind and relish this fascinating Thai culture!
Tiffany's Show Pattaya - the top ladyboy show in Thailand
Tiffany's Show Pattaya is a world-class performance whose actors are all transgenders. Established in 1973, it's the first authentic transvestite cabaret show in South-East Asia.
Every night, more than 100 professional actors in unique costumes entertain the audience with charming stage performing arts and dazzling lighting. The 1 hour and 15 minute performance was an explosion of light and sound, and the wonderful set formed the background of Asia's most beautiful "cabaret show ".
It innovatively started the world-famous Miss Tiffany's Universe since 1998 - a beauty contest for Thailand transvestite. This beauty pageant attracts the eyes of the world and provide platform for those beautiful ladies.
See also: 17 Facts You Never Know about Ladyboy Culture in Thailand
Siam Niramit Show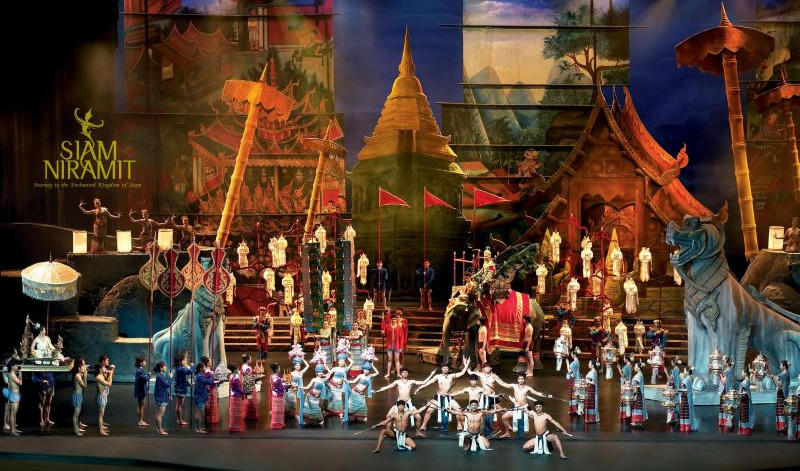 Explore the history of Thailand with a ticket to the exotic Siam Niramit show in Bangkok. Learn about Thai culture, celebrations, and spirituality with hundreds of performers showcasing traditional dance and music against the backdrop vibrant and filled with stunning special effects in one of the largest stage productions. Enjoy the night with available pre-show buffet dinner and a walk around the Thai village.
Calypso Cabaret Show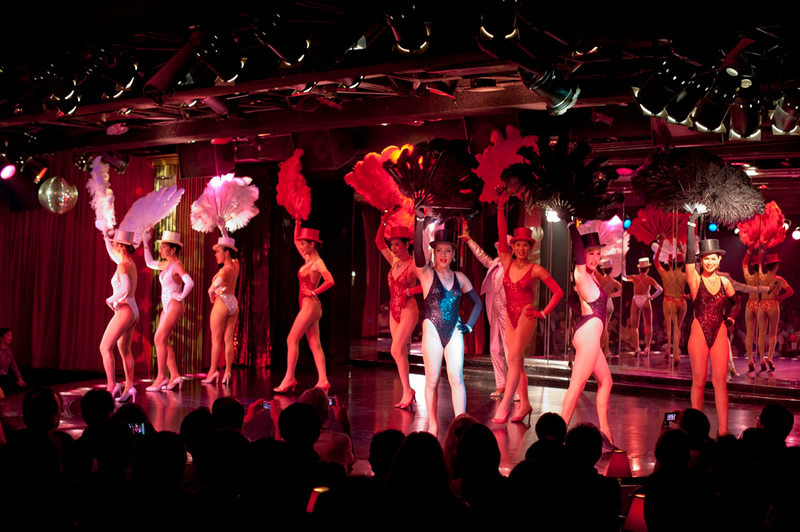 Enjoy an evening of songs and dance at the beloved Calypso Cabaret. Experience Chinese love ballads, Korean pop and Japanese 'geisha dancing' with an energetic cast of performers in shimmering costumes, and towering heels. The Calypso Cabaret is in the heart of Asiatique: The Riverfront, therefore you should arrive early to take in the bustling enclaves of boutiques, bars and cafés on the shores of the Chao Phraya River.
Playhouse Magical Cabaret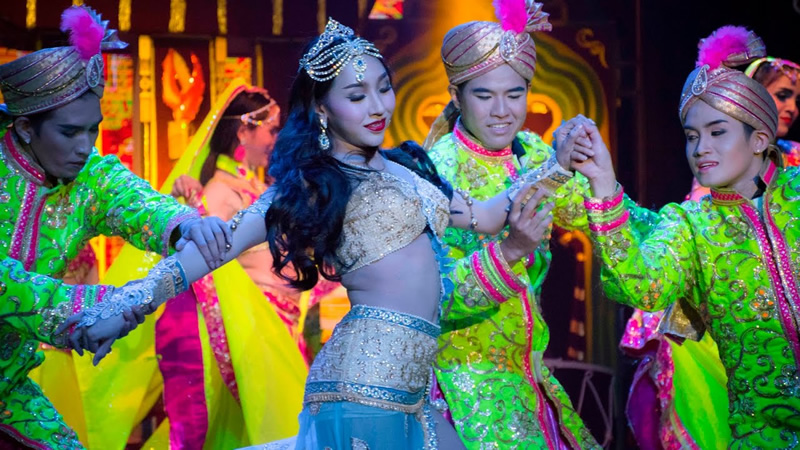 The Playhouse Magical Cabaret features live cabaret, theatre, and a ladyboy show, showcasing beautiful Thai dancers with vibrant stage designs that create scenes from all over the whole. It is a non-stop roller-coaster of entertainment that ranges through classical ballet, tap, hip-hop, contemporary styles and famous pieces from international musicals Magical illusions and Spectacular voices and choreography will entertain visitors from around the world.
Nanta Show Admission in Bangkok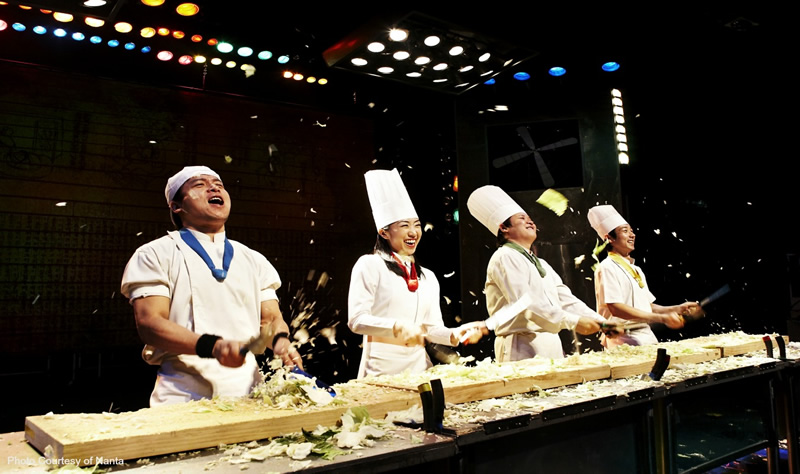 Experience comedy that needs no translation at Nanta. A variety of non-verbal, musical show that incorporates humor and traditional Korean samulnori percussion. Enjoy comic chefs transform their kitchen to a stage with mucial knives, acrobatic cooking and a dumpling challenge. Take in the nonstop rhythmic percussion and theatrical flair of a show that's has been displayed across the world, keeping the audience entertained in Germany, Scotland, Japan and the United States.
Muay Thai Live Show: The Legends and Heroes of Thai Boxing

Here you can encounter the legends and heroes behind Thailand's boxing tradition. See history reenacted in a highly acclaimed 90-minute program depicting the origins of the Siamese fighting method.
Evening Muay Thai Live Show with Round-Trip Transfers
The Muay Thai live shows feature Thai boxing at his best. You can learn the origins and evolution of this art form with exhibition of spectacular boxing and martial art stunts. Book a round-trip transport from hotels in the central business district of Bangkok for an incredible night-out.
Thai Dinner and Classical Thai Dance Tour from Bangkok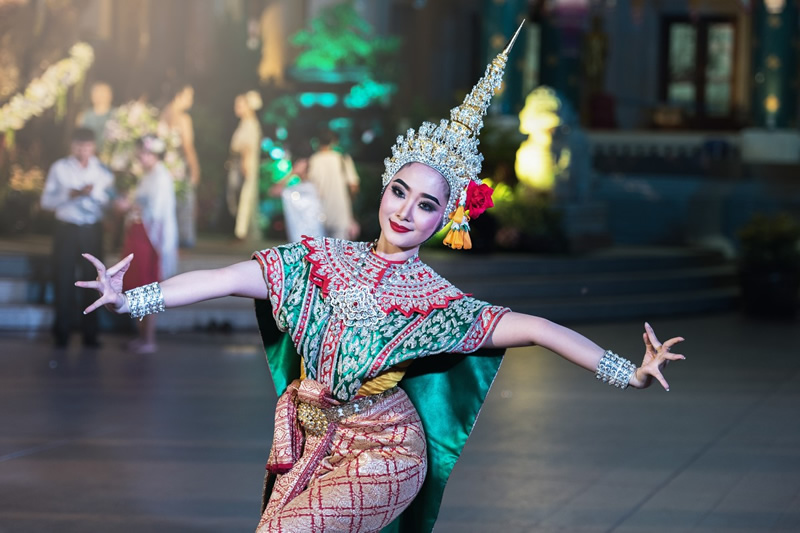 Enjoy a wonderful diner tour in Bangkok and get immersed in the Thai culture and ambience. Savor the delicious Thai cuisine as your eyes feast on the elegance and tranquility of the traditional Thai dancers in their colorful costumes.
Bangkok's Calypso Cabaret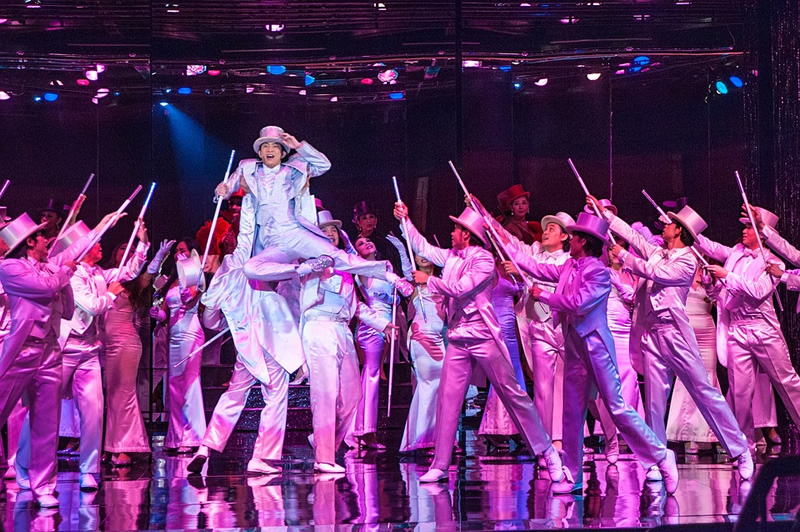 Take in the sounds, lighting and the rhythm of Bangkok's Calypso Cabaret. Watch the most charismatic entertainer the city has to offer and share love songs and adventure stories accompanied by a dazzling stage show.
Ladyboy Musical and Magical show in Bangkok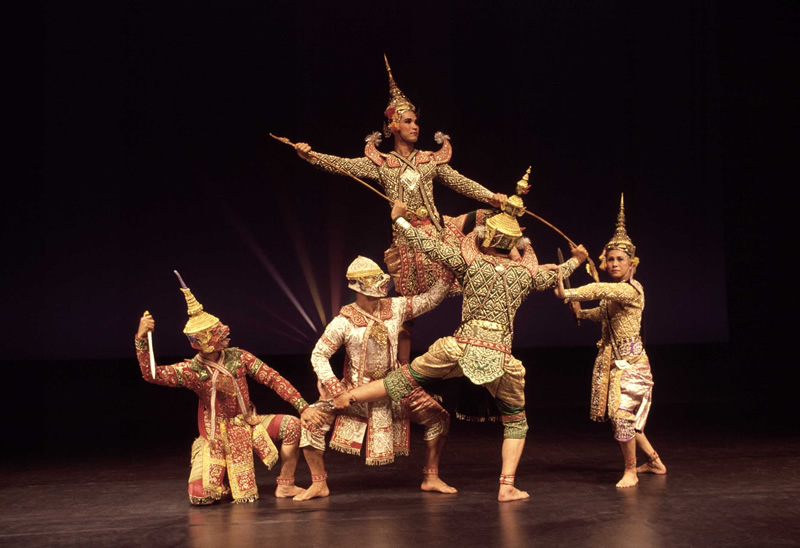 This is a musical with artistic, funny, non-sexual and well-choreographed playback show with occasional live singing and impressive magical acts. The show features both women and men, with the men (lady-boys) dressed like women. There are vibrant costumes and scenery that makes it impossible to differentiate the women from the men. The Showtime is 1 hour 20 minutes without intermission. The ladyboys are magnificent and up until the end, we couldn't tell the men from the women. Show time is between 20:00 p.m. and 21:30 p.m. (only Monday - Friday).
Evening Himmapan Avatar Fantasy Live Show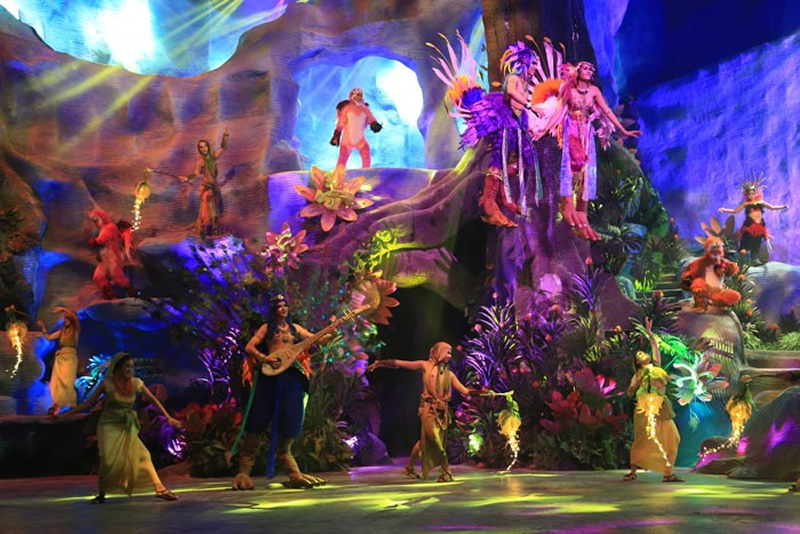 This shows at the Show DC mall, and it's based on the Thai legend of Himmapan forest. Take a walk through an area of Himmapan forest with fairies guiding your way which leads you to the auditorium. The show last for about 45-1hr that gives the audience a 360-degree, 3D world beyond their comprehension.