Ao Sane Beach
Last Updated: July 10,2019
Phuket, a pearl of the Andaman Sea, is a best place to feel the leisurely scenery of the seaside, the mysterious wildness of the jungle, and the city's colorful life. Any lonely souls can find an exit in Phuket. If you want to go to a quiet beach, Ao Sane Beach is a great choice for you.
At Ao Sane Beach, you can rent inflatable rafts, prone-style short surfboards and kayaks at most restaurants. During the peak season, you can also experience banana boats, jet skis and even water skiing. After enjoying the swimming or sunbathing experience, you can experience Thai beach massage under the shade of palm trees, which is a must-try project. The massage costs approximately 300 baht per hour.
In addition, many tourists choose to surf at Ao Sane Beach, but in addition to surfing, snorkeling is also a good way to explore the tropical sea. Even if you can't swim, you can easily see the colorful underwater world. Snorkeling at Ao Sane Beach in the south of Phuket, you can see corals and Nemo at close range, and if you are lucky, you will see sea eel. It is strongly recommended that people with nearsightedness choose to have strong snorkeling glasses, so as to have a good snorkeling experience in Ao Sane Beach.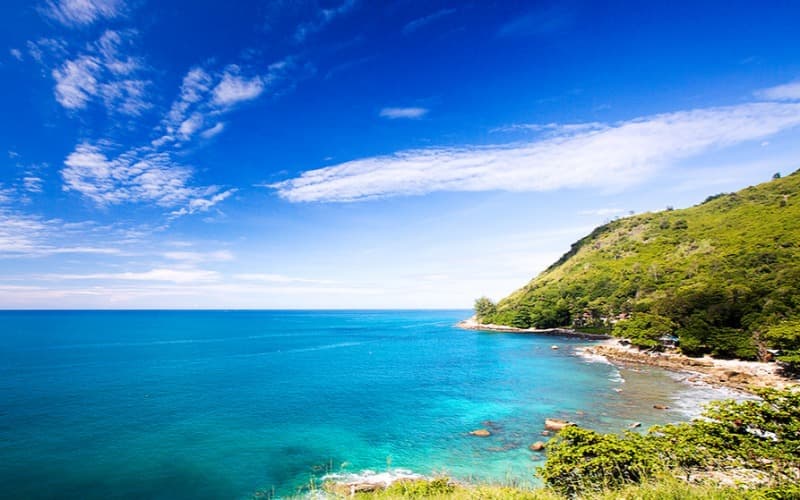 Ao Sane Beach is not only one of the five most suitable beaches for snorkeling in Phuket, but also a beach that is perfect for enjoying the sunset, which is peaceful and undisturbed. The middle of the beach is separated by giant rocks, and the rock is surrounded by a large coral area. It is also rated by many travel media as one of the most beautiful "unknown" beaches in Phuket.
Ao Sane Beach is more natural and simpler than several other popular beaches in Phuket. Whether you are tired of sitting by the sea, taking a cup of iced drink, or savoring seafood, here you enjoy the original ecology of Phuket. There are many leafy towering trees on the shore around the beach, making the scenery there captivating.
You might like to book: Thailand Beach Tours