Bangsak Beach
Last Updated: July 11,2019
Bangsak Beach is very suitable for playing sand with children. It is also suitable for sitting on a lounge chair and enjoying the sun and taking a massage. At noon, when it is lunch time, there are several restaurants on the side, and you can just pick one there, whose dishes taste very good. And the biggest difference with other well-known Thai beaches such as Patong Beach is that there are few people on the Bangsak Beach and the sand of the beach is light yellow, the sand is very delicate and very clean, so people who like to enjoy the sun and view the beach scenery should like Bangsak Beach.
Bangsak Beach is facing the Indian Ocean, and the sea is clean and clear, the blue sky is connected with the sea, the sand of Bangsak Beach is very soft and delicate, and you will feel very comfortable to step on the beach barefoot. The coastline of Bangsak Beach is long, with the very pleasant environment. Moreover, there are some big trees here by the beach, making the air of Bangsak Beach also very good and it is very recommended to have a trip there.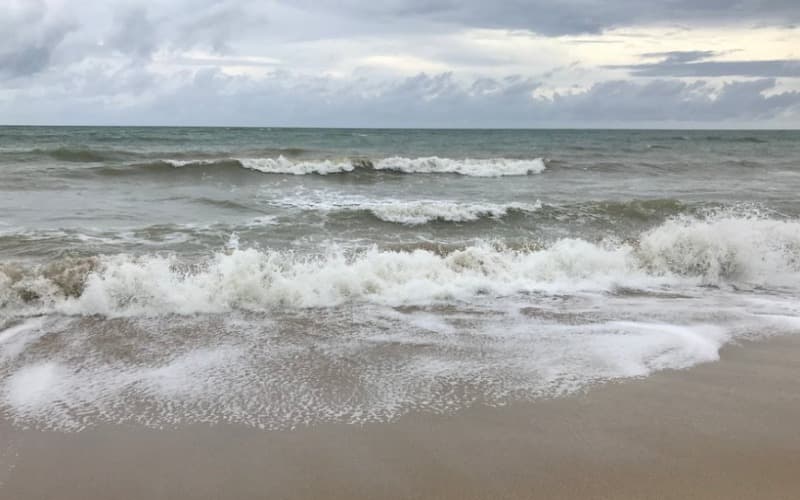 Although Bangsak Beach is quite small, the tourists coming here are not particularly too many and it seems very quiet, there are homestays and nice Thai restaurants on the island. The scenery is also beautiful and the beach is not polluted. You can live on the beach for two days. In the case of a good sunny day, this beach is awesome. There are a lot of coconut trees on the beach too, so that you can directly put your beach towels on the beach under the shades to lie leisurely there. There are hawkers coming over to rent mats for you. For those who don't like crowded beaches, don't miss Bangsak Beach. This is a very nice beach with comfortable waves, and it is fun.
If you have enough time during your trip to Bangsak Beach, you can enjoy a 129-course gourmet buffet at the "Im Bun Im Che" vegetarian market in the Talat Yai market in the Autonomous Region of Takua, which is also interesting to make your trip in Thailand more fun.
You might like to book: Thailand Beach Tours