Top 10 Best Seafood Restaurant In Bangkok
Last Updated: February 24,2020
Quality seafood is not hard to come by in Thailand. From the Andaman Sea to the Gulf of Thailand, the country has no shortage of bodies of water to catch this type of cuisine. Dive into the freshest and most delicious seafood at one of these best seafood places in Bangkok. Below are the Top 10 Best Seafood Restaurant In Bangkok.
1. Bangkok Seaview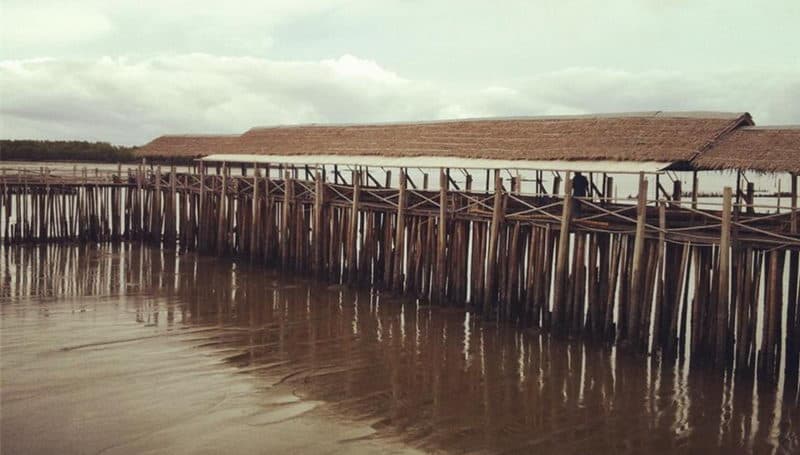 Bangkok Seaview features an exciting sea experience to its visitors the moment they arrive the restaurant's pier. There are boats available to transfer guests to the main restaurant, that's about a 15-minute ride. Diners enjoy mouthwatering dishes while sitting on the water. Most of the dishes are huge and often required them to be shared by groups. Seafood available includes crabs, clams, prawns etc. The restaurant is open every day except Monday from 11 am to 7 pm, although guests can eat up until 9pm
2. Samyan Seafood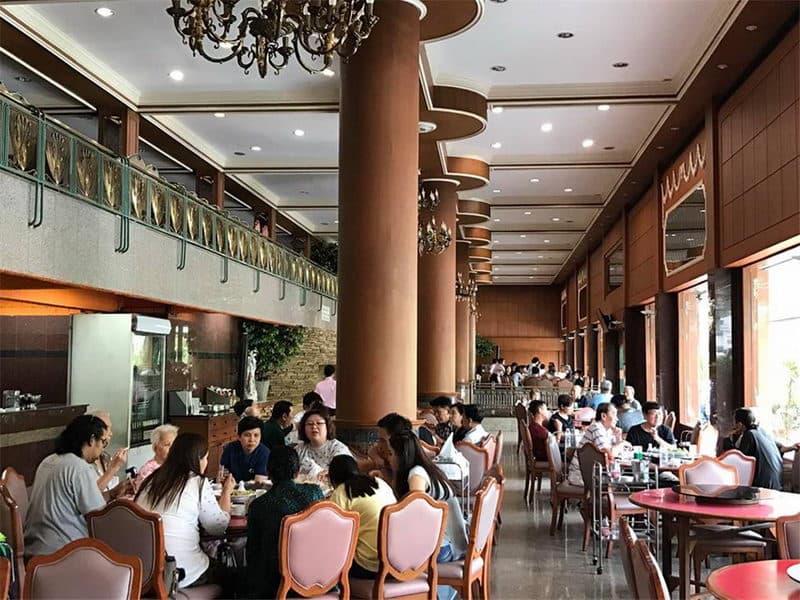 Samyan Seafood is a Chinese and seafood restaurant that serves incredible seafood dishes. The restaurant is beautifully decorated with high ceilings, and elegant chandelier that creates a more relaxed and serene atmosphere for diners.
3. Chinatown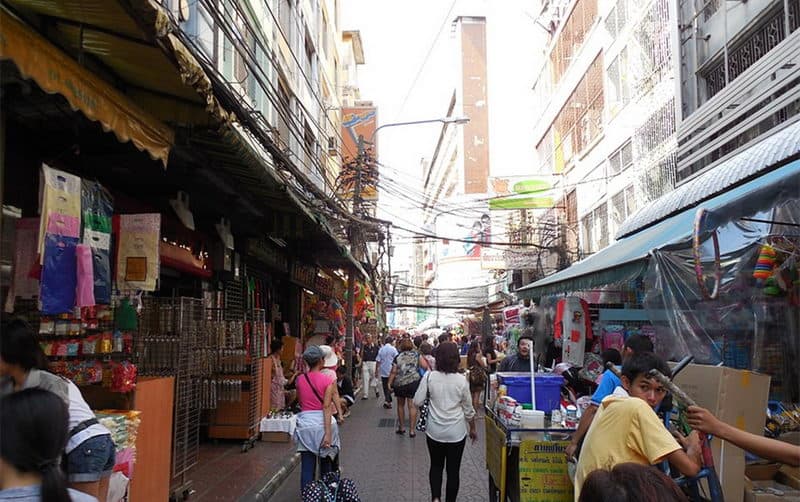 The streets of Chinatown are lined with seafood over melting ice. There are a lot of street side vendors available to help you cook whatever seafood they have displayed. Although the environment may not be the most ambient, visitors can be sure to enjoy an original traditional meal at the food stalls available there.
4. Laemgate Infinite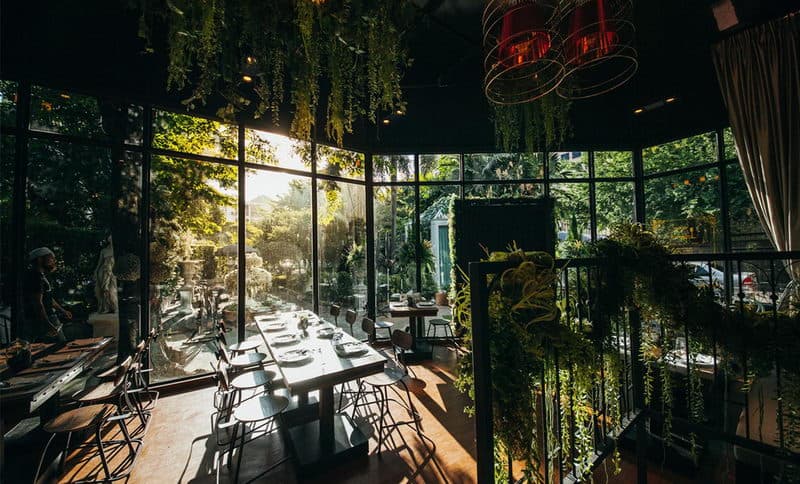 Laemgate Infinite has been cooking seafood cuisine for over 30 years. Laemagate infinite offers a seafood buffet available for both lunch and dinner. The restaurant décor is changed every six months, and it features an awe inspiring ambience.
5. Seafood Market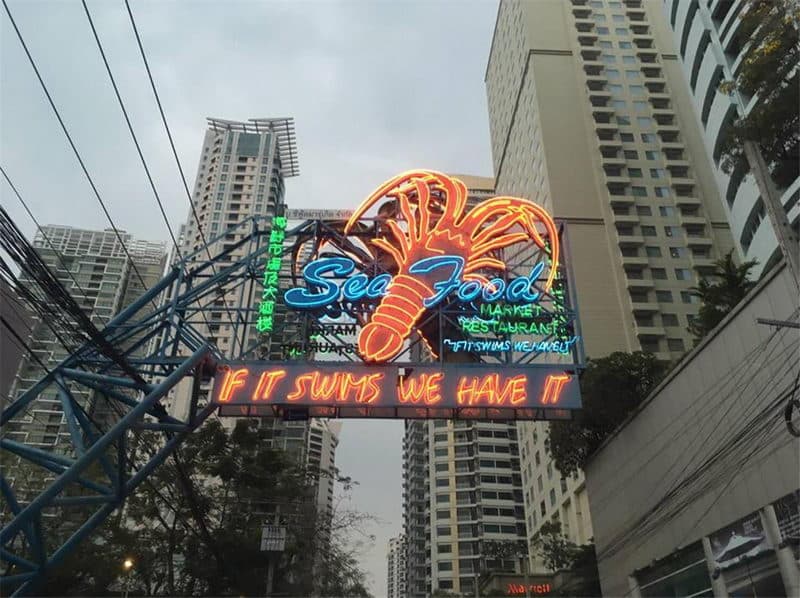 The seafood market offers one of the best place to eat good seafood dishes. The menu features a stir-fried crab with curry and tum yum Kung. The incredibly fast service and delicious meals make it one of the best restaurants in Bangkok. The food court seats more people than an average restaurant, hence bring your friends and family to enjoy a delicious seafood experience.
6. Somboon Seafood Restaurant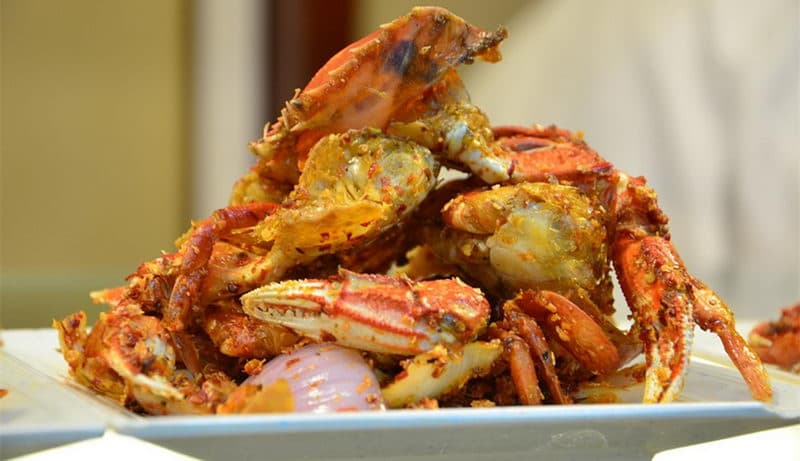 Somboon Seafood was opened in 1969 and has since then, made a name for itself. The restaurant has over seven different chains today. Somboon seafood restaurant serves incredible seafood cuisine that is both delicious and plenty. The menu is filled with your favorite seafood dishes like grilled prawns, curry crabs and many more. The restaurant is said to be the first to create the fried curry crab, which is one of the most popular dishes in the restaurant.
7. Eat Me


Eat Me restaurant which recently celebrated its 20th anniversary in 2017. The head chef Tim Butler has managed to keep Bangkokians and tourists alike coming back every time for his palatable seafood dishes. One of the signature menu dishes include Alaskan scallops with avocado, and grilled tiger prawns; the octopus with chorizo and tomato broth. Eat Me has an extensive selection of delicious fusion cuisine with foreign ingredients mixed with classic Thai dishes. The restaurant opens daily from 3pm to 1am.
8. Summer Street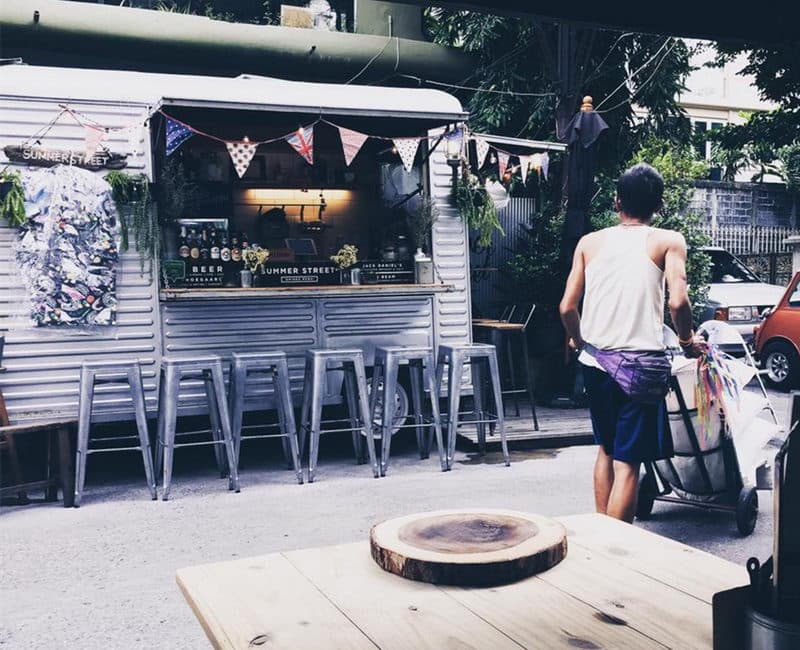 Summer street seafood restaurant is located at the newly developing neighborhood of Ari. The guests take charge in this restaurant as they are allowed to cook their meal themselves with a small personalized grill available at each table. The menu features seafood such as freshwater prawns, squid and many more.
9. Tai Kong Seafood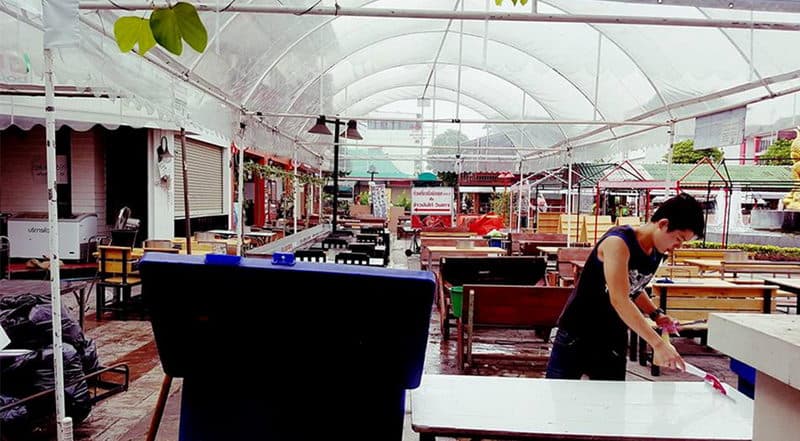 Tai Kong seafood restaurant has a river of shrimp running through it the length of the restaurants that allows diners to pick the prawns they want and cook them up. The restaurant features all your favorite shellfish in one place, like the prawns, crabs, scallops, clams, etc. After meal, enjoy a dessert of ice cream for a grand finale.
10. Pae Radna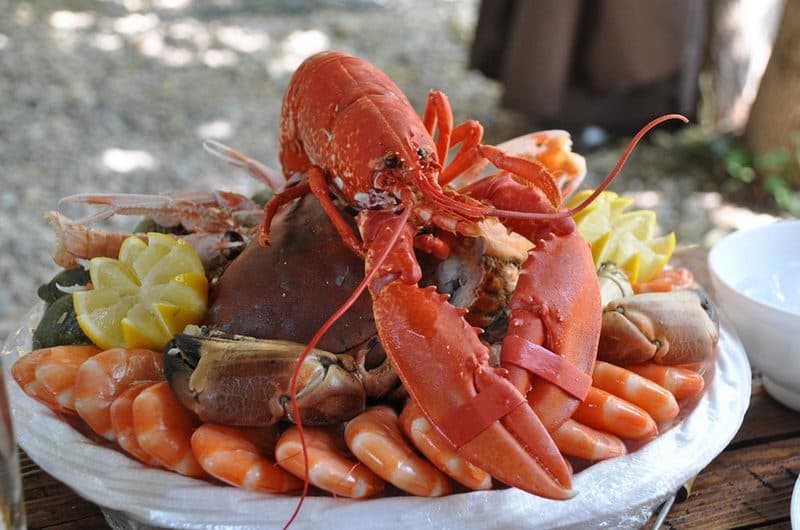 Pae Radna in English means "extra toppings", thus it is the ideal place to get seafood toppings. The restaurant serves relatively affordable meal to high platter befitting a King and his army. The lobster served at Pae Radna is second to none, so juicy and tasty; also you can enjoy other seafood like oysters served with some very unique sauces. The restaurant features average décor, however the wide range of menu and the incredible staff makes it a memorable place.