Chathaburi Fruit Anniversary: A Heaven of Tropical Fruits Lovers
Last Updated: February 29,2020
Overview
Chathaburi Fruit Festival is a type of showpiece that is held either in late May or early June. This festival is a great avenue to sample excellent produce from the region most importantly mangosteens, rambutans, and the ever-spicy durian. This annual get-together is used for celebrating huge amount of produces from the rainforest with the king of fruits, Durian being the most famous.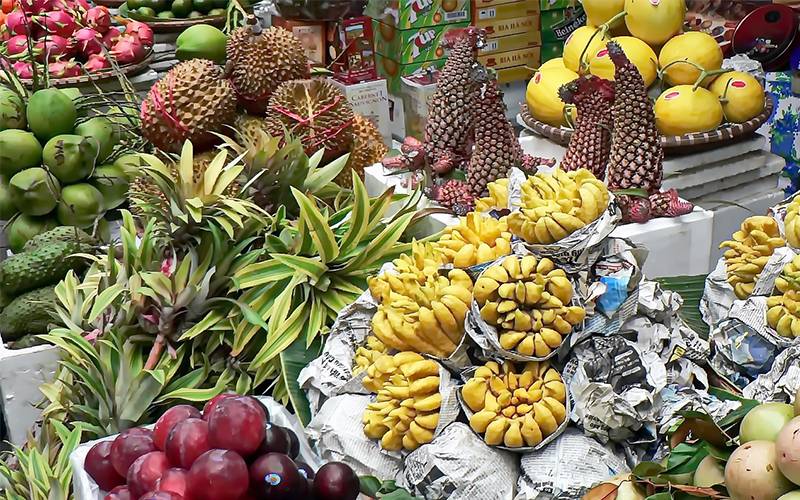 Events
One of the activities you get involved with is durian speed consumption competition. Aside from that, there are enough rides for the children at the amusement park, and daily musical performances where various bands perform at the centre stage.
Many kilograms of fruits are given out twice daily as samples to a hungry crowd of people. This particular event is a free-for-all fruit tasting activity, and it takes place between 11 o'clock in the morning and 5 pm. To qualify, all you have to do is get a free ticket which you can secure once you check into your hotel. But if you can get one, ask around on how to acquire one.
What is obtainable at the event varies, but the goodies include mangosteens, rambutans, as well as snake fruits. I can remember one of those days. The durian has finished so as for result, they gave mouth bite-size fragments of durian on toothpicks.
Aside from that, the cooked tester of durian products was given out. On both occasions, a lady was stationed at a spot giving the participants thinning slices of unripe durian from a massive oil vat to make durian chips. You can first catch a glimpse of how she does it before taking a bit of the salted hot chips.
Apart from the durian chips, samples of other indigenous Thai durian desserts like durian guan,durian, and sticky rice, candied durian as well as thurian chuam that have been cooked in sugar unit it becomes translucent are given out.
Fruit Eating Competition
One of the significant, entertaining parts of the competition for the day is the fruit speed-eating contest, an event you can't afford to miss! Competition prizes of more than 1,000 Thailand Baht are up for grab. That amount is a whole of money for 2 minutes of an eating contest. Wow! Isn't that interesting?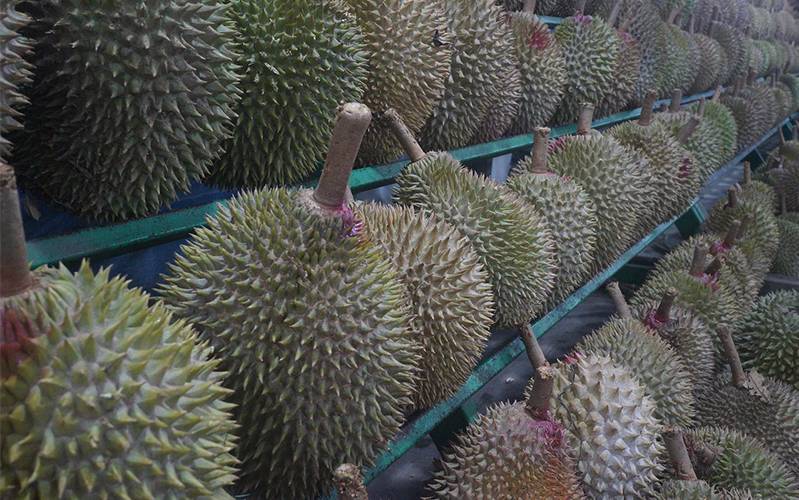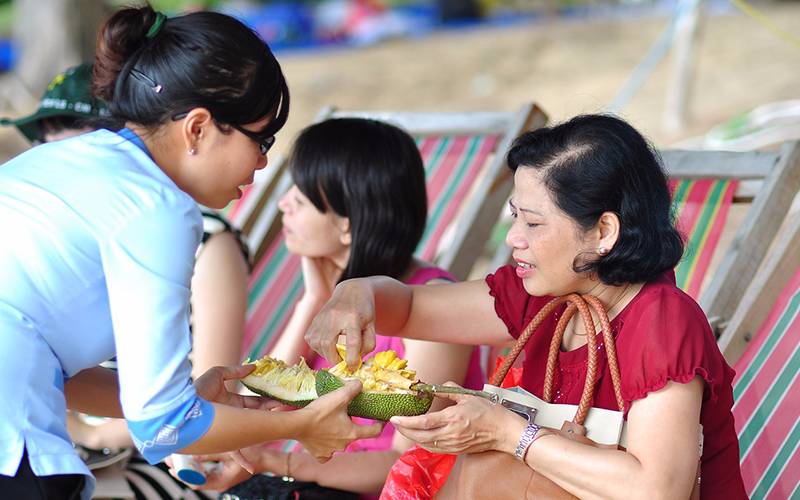 Durian Som Tom
The closest wine store called the tshe wine has many stalls where Durian Som Tomis pounded. Durian Som Tom is a limey,light and briny salad made from unripe, starchy, crunchy durian with the slightest sweet taste. Som tom can also be made out of any available vegetable, but the most common is the green papaya mixed with lime, garlic, chilies, tamarind vinegar, fish sauce copious salt and small dried shrimps. You can request for the exclusion of the fishy stuff is you are vegetarian.
The durian variety is particularlysuperb because the crinkle-cut slivers soak up the covering like a sponge, providing the durian with texture related to bouncy cheese sticks overwhelmed with the sweetness of the cover.
In some way this dish isn't super prevalent in Thailand, therefore don't fail to have a bite if you can manage it.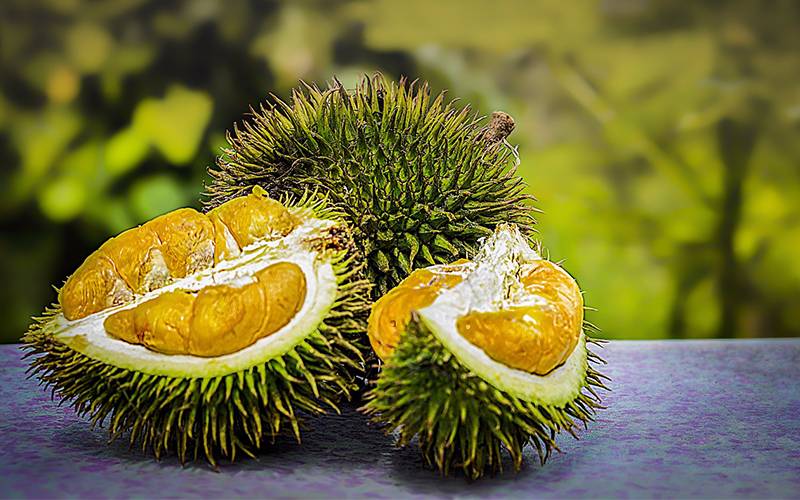 Amazing Fruit Creations with Flowers
The fruit fiesta also has many themed floats that are sumptuously decorated in a contest for the best fruit festival glide; these do float on water. They are ornamented in humid fruit, often mangosteen, rumbutans, outlandish durians and wild tropical flowers that are so magnanimous locally. Thai orchids and roses featured conspicuously on several orchids are very common in the province, actually all over Thailand.
Fruit Wine Tasting
There isn't any durian wine just because of the Thai belief that combining durian and alcohol can be poisonous.
Nonetheless, the French gentleman who is the owner ofChanthaburi's small craft winery has made durian wine and says it's enjoyablebut what a pity, no one will order it!
Instead, you can sample all kinds of other fruit wines, like mangosteen wine, rambutan wine, snake fruit wine and two variations of banana wine.
Maybe if a sizeable number of people talk to him about his durian wine, he'll produce another collection. Just an optimistic thought.
What to eat
The available products at the durian festival are undoubted of high quality. You will find melt-in-your-mouth mangoes, sufficient durians to give you an after-effect, and mangosteen that hit the spot.
You can find the following at the festival and surrounding marketsinside the city
Mangosteen (Aka, the queen of fruits)

Rambutan

Water Spinach

Thai bananas (At least four types)

Lychees

Nam Dok Mai Mangoes (My favorite!)

Pineapples

Durian (At Least half a dozen varieties)

Jackfruit

Dragon Fruit

Watermelons (They don't seem to be grown locally. Mediocre quality)

Salak

Longan

Cherimoya (You have to look around the market a bit for them).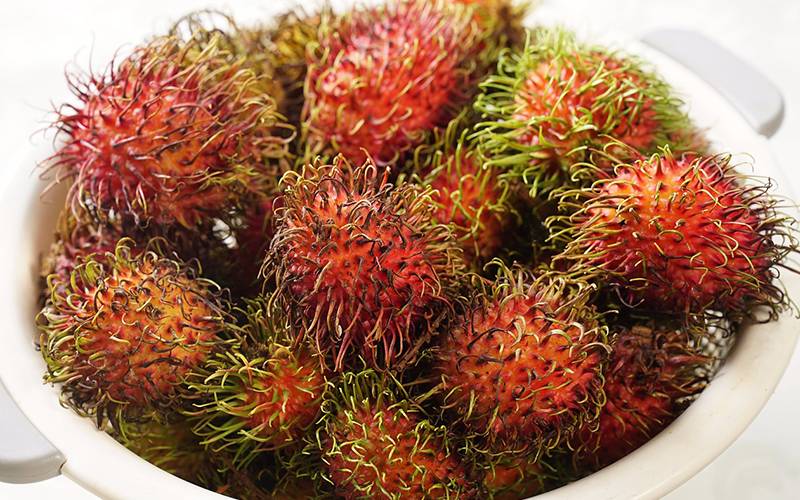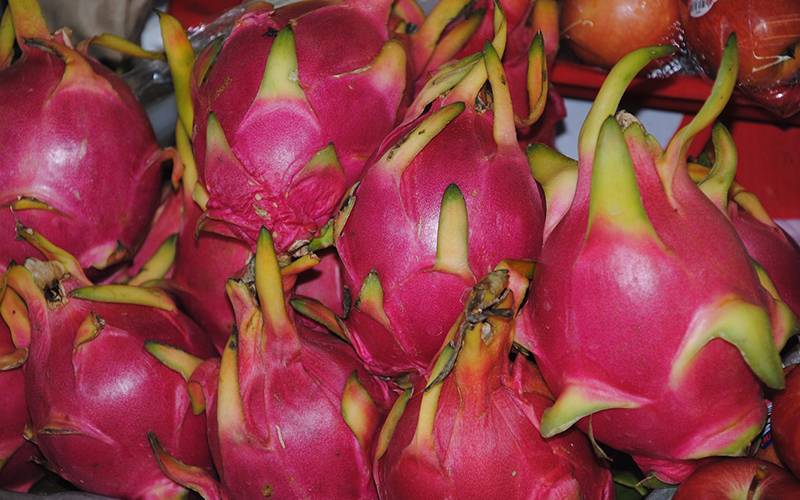 Chanthaburi Durian FestivalDates And Times
The dates of the 10-Day Durian Carnival fluctuate from year to year depending the harvest time of the durian crop. It usually begins towards the end of April or early May. The event took place between May 5 and 15 in 2011. The official website usually has the dates a few weeks ahead of the festival.
Daily, the first fruit standsopens around 9 or 10 a.m., but the major festival events come to life in the noon. The festival is fullest at night, with activities lastingtill 10 p.m.
Location
The event takes place in the tinny city of Chanthaburi in the Chanthaburi Province, a fertile farming region close to theeastern border of Thailand and Cambodia. The Chanthaburi Durian Anniversary was situated 12 km away from its previous year's venue, just at the outskirt of the city close to the new Chanthaburi Provincial Administration Complex at the junction of Hwy 3 (Sukhumvit Road) and Hwy 3493.
Chanthaburi City
Chanthaburi province which is about two-hour drive south-east of Bangkok is without any doubt the "Thailand's Tropical Fruit Bowl" due to its perfect growing environmentsas a wet region.
The city itself is not an over visited city and is mainly set up to take care of the farming and mining industries which the province's economic backbone.
For this reason, the choice and quality of hotels cannot be compared to a place like Chiang Mai because fewer populations speak English, and western travelers still seem like something of uniqueness to many of the locals, which is kind of refreshing.
The population of the city is around 30,000, which significantly less populated than Bangkok, or even Chiang Mai. The town is predominantly not attractive, with only one City Park popularly known as the King Taksin the Great Park, being the prominent exception. The park is positioned on a large island enclosed by a human-made lake, with beautiful trees and shrubberies all around.
How to Get to Chanthaburi
There is no railway running to Chanthaburi, but several buses make regular trips. If you are traveling from Bangkok, find your way to the Bangkok Eastern Bus Terminal (called Ekamai) on the Sukhumvit Road from where you can get on one the first class buses that depart parts for Chanthaburi every half hour or so in the daytime with tickets around 150 Baht.