Best Elephant Tour in Chiang Mai
Last Updated: February 22,2020
Baanchang Elephant Park is dedicated to providing the highest quality of life for elephants. All the money of the park comes from tourists. It is means that they are fully funded by tourists, and their money will be used to make their elephants happier, of course to retire and rescue elephants. They oppose the practice of separating small elephants from their mothers. And their policy is to accept and care for orphans. Fortunately, all the babies in the park are not separated from their mothers. The park welcomes people take part in understanding the elephants, caring the elephants, and protecting the elephants. To be an elephant volenteer now!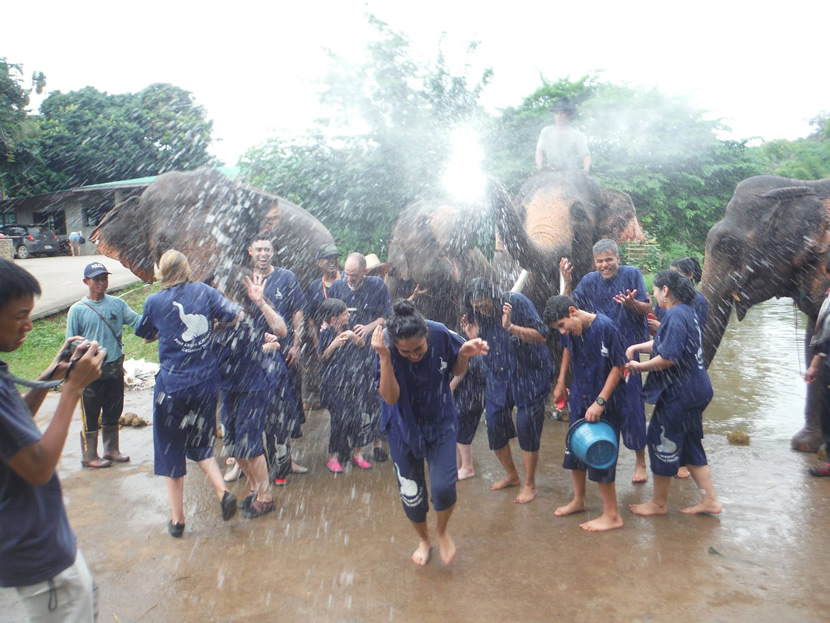 Baanchang Elephant Park has Program with No Riding and Program with Bareback Riding. And Program with No Riding has Half Day-Elephant's Heaven, Full Day-Elephant's Friend Day, and Full Day-Elephant's Care. Program with Bareback Riding include One-day elephant mahout training, 2 days elephant mahout training course, 2 days elephant life adventure, and 3 days elephant mahout training. Activities include feeding elephants, making elephant herbs, taking care of elephants on a daily basis, and accompanying elephants to do their daily activities, preparing elephant essentials and so on. Elephant mahout training will teach visitors the body language of elephants, how to build relationships with and direct elephants, and basic elephant riding skills. Visitors can also hear a lot of impressive elephant stories.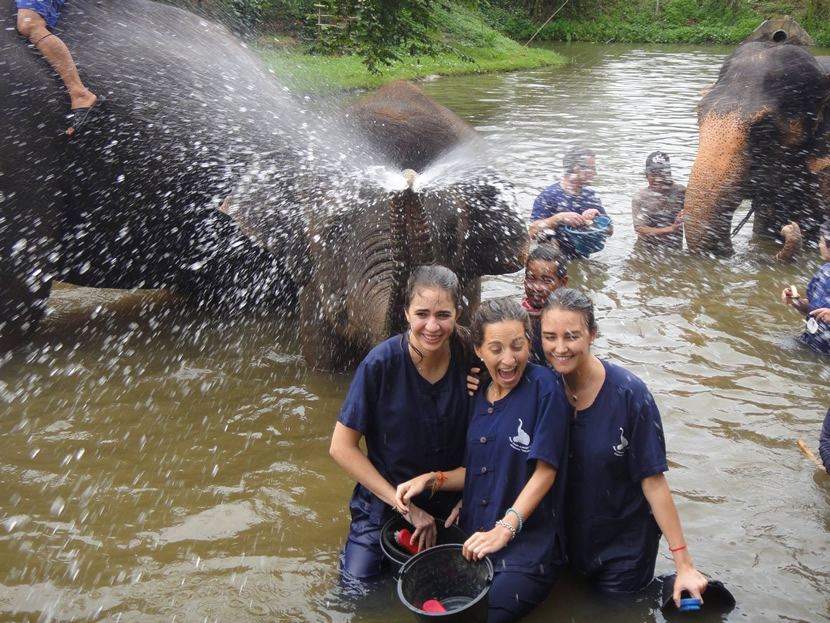 Baanchang Elephant Park encourages tourists as long as possible to stay in the park. This allows visitors to fully understand the elephant, and learning an acceptable method of treatment. Their goal is to teach tourists about the importance of protecting elephants and eating properly, sleeping, bathing and exercising. The park will teach visitors that how the elephants exercise. For let visitors get close to the elephants, the park allows visitors to ride elephants without saddle.
Baanchang Elephant Park is trying their best to make everyone realize the importance of protecting elephants, and let people care about the future of Thai elephant. That's their continuing goal. Whish the future is bright.
Reccommend Thailand tours which include elephant volunteers activiites
Essential Thailand Tour: 9 days Bangkok - Ayutthaya - Chiang Mai - Phuket
Highlights of Thailand & Elephant Eco Tour: 9 days Bangkok - Chiang Rai - Chiang Mai
Read more: Elephant Tours in Thailand
Related travel guides
Top 10 Activities in Elephant Sanctuary Volunteer in Chiang Mai