Nai Thon Beach
Last Updated: July 22,2019
Nai Thon Beach is a small beach with few tourists, and there are mainly guests who stay at the hotels near the beach. It used to be mainly a beach for fishermen. The rocks and beaches are mixed and have the rare original appearance in Phuket. You can walk around on the beach, soak up the sun, play with water, or have a daze in the Nai Thon Beach, which will make you feel good. And there are locations on the nearby cliffs for you to watch the sea and sunset.
Nai Thon Beach is close to the airport. It has not been developed too much yet. It is not a very popular beach. There are not many people and it is not very crowded. The main visitors here are European and American tourists. There are not many items to play, and it is suitable for a quiet walk in the sun. The beach and sea water are not particularly outstanding. But here, you can enjoy a holiday that is not awkward and you can fully relax yourself.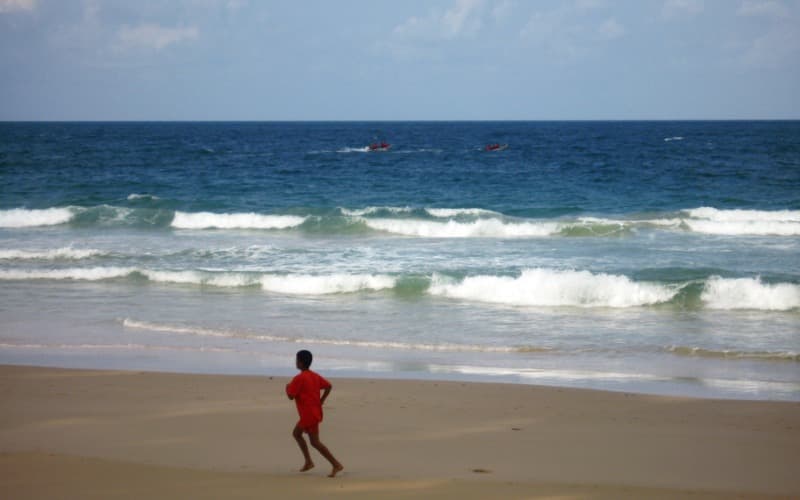 For some unknown reason, the beauty of Nai Thon Beach has not been favored by large resort developers. Therefore, it is an ideal place to stay away from the hustle and to be quiet.
The trip to the Nai Thon Beach is even more interesting than the beach itself. From the south to Nai Thon Beach, the narrow road runs through several of the island's existing pristine jungles, traversing the coastline, then you will see that the stunning scenery is so amazing. If you drive from the north to Nai Thon Beach, you will pass through a village and go into a lush valley before you reach the beach.
During your stay in Nai Thon Beach, you can also participate in a variety of activities, including taking long tail boat to explore the cave, and enjoy the scuba diving which is arranged by the seaside shops. However, due to the monsoon transition period from May to October each year, Nai Thon Beach will have strong wind and is forbidden to travel, so do remember to pay attention to your itinerary there.
You might like to book: Thailand Beach Tours