Ao Tha Lane Phang Nga
Last Updated: July 19,2019
It is a local famous landscape area with beautiful landscapes, mysterious mangrove area, spectacular limestone caves, and cave paintings with more than 3,000 years of history. Visitors coming to Phang Nga will not miss Ao Tha Lane, as it is a must-visit trip.

When you come to Ao Tha Lane, you will find that many people choose the "canoeing" trip, so as to feel the natural atmosphere of Ao Tha Lane. There are many shops selling Local Tour on the street, and there is also the tour package of Ao Tha Lane for 1 day or half-day tour, visitors who want to come to play Ao Tha Lane may wish to order a local day trip. However, you can also take a cruise on the scene to enjoy the famous scenery of Ao Tha Lane, which saves time. The recommended way is to go canoeing and feel great in the mangrove area.
Coming to the dock, as far as the eye can see, there is a piece of green, quiet lake, lush woods, the leisurely view of people on the water will leave you deep impression on Ao Tha Lane.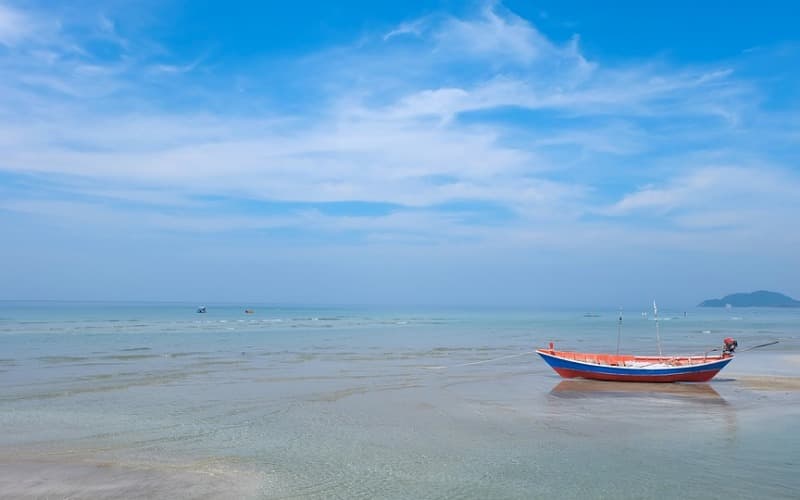 Ao Tha Lane's cruises are still wooden boats, retaining some patina. Because the hull is not large, you can feel that I can get closer to the lake. The turquoise water is almost within reach. In this way, you will begin to linger in this large piece of green water in Ao Tha Lane, and you will be accompanied by blue sky and white clouds, and your face will be full of happy smiles on the road.
The boat drives into the dark cave. Different from the beautiful scenery of the greenery just now, in an instant, it seems you come to another country, as the strange stones are appearing on top of your head. The limestone caves that have been passed after thousands of years formed the unique natural scene along the Ao Tha Lane.
The canoe trip in a leisurely way ends the Ao Tha Lane journey in a way closer to the mangroves, you will like the picturesque scenery along the way in Ao Tha Lane.
You might like to book: Thailand Beach Tours