Top 10 Most Beautiful Beaches in Vietnam
Last Updated: February 24,2020
Vietnam owns over 3000km stunning coastline, is rich of soft sand, countless lagoons and coves, plus the tropical islands, which are waiting to be shown on your sights. As a desired destination for beach tours, not only you can enjoy the long coastline, clear water and white sand, but also you will meet many not bad places for water sports and see the stunning sunsets. Here we list Top 10 Vietnam beaches that can't be missed!

1 Cua Dai Beach, Hoi An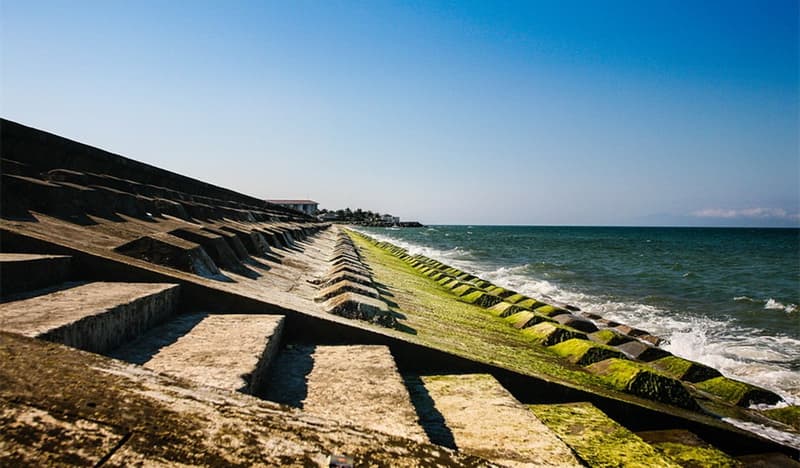 The Cua Dai Beach is close to the city's Old Town, we can say that the beach is the perfect combination of lively and leisure. There are still a lot of beautiful coastal vistas and yummy seafood that will satisfy you, although the coastal erosion has began to make its presence known in the past decades.
2 Doc Let Beach, Hon Khoi Peninsula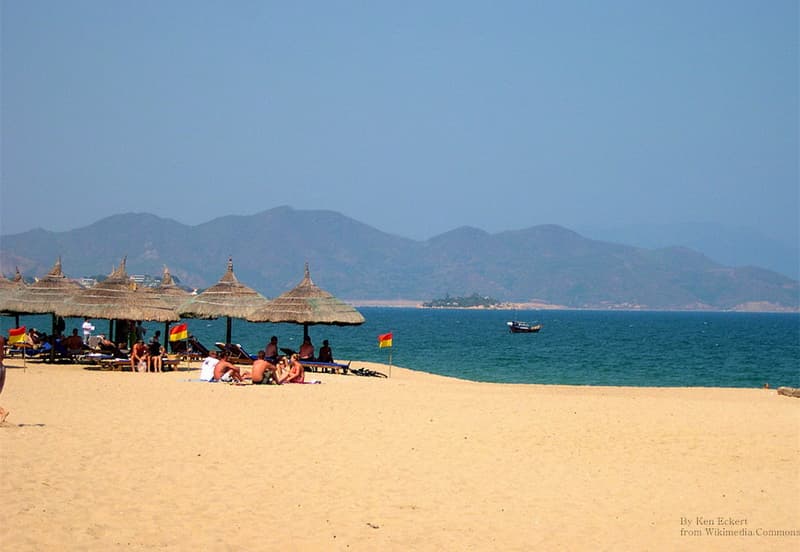 Maybe many people like sunbathing on the City Beach in Nha Trang. At this time, we provide a suggestion that you can slide up the coast about 30 miles and enjoy yourself in the Doc Let Beach on the glamorous Hon Khoi Peninsula. This is the main location for a day trip. Doc Let Beach is perfect image with idyllic white sands surrounded by evergreen trees. Excepting few tourist facilities, this beach is popular by renegade travelers who are keen on secluded beach paradise.
3 Danang Beach, Da Nang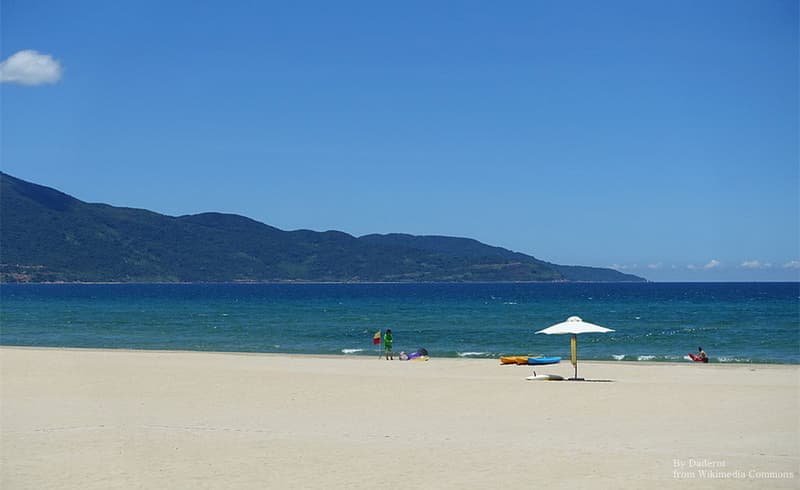 Danang Beach is a place with history where was a central fighting area during the Vietnam War. However, it became increasingly recognized for its great beaches. Danang Beach consists of a limitless stretch of white sand and clear water, starting from Monkey Mountain to Hoi An with Marble Mountain. The Danang Beach became one of the best beaches where you can have scuba diving, sunning yourself and surf riding, Where is surrounded by the lovely sunshine, white soft sand and coconut palm trees.
4 Thom Beach, Phu Quoc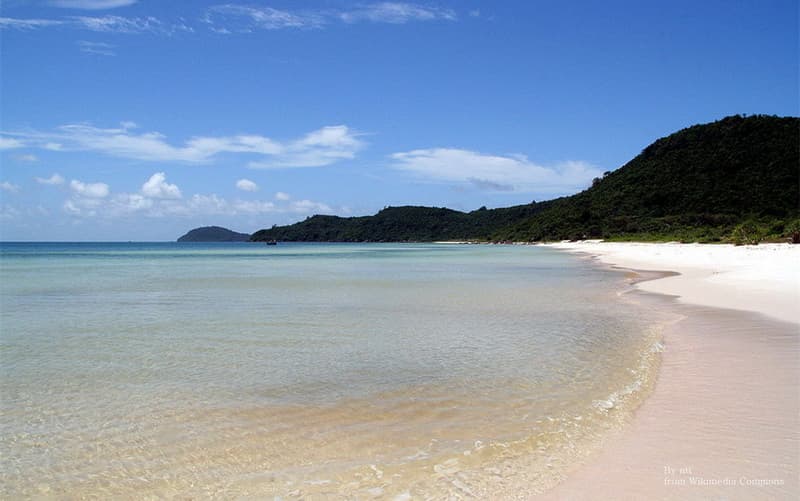 Phu Quoc is a Vietnam island off the coast of Cambodia in the Gulf of Thailand, recently has been developed by resorts. Though hotels scatter in the east and southwest coast, the rest is heaven on Earth. Over half the island is part of a national park characterized tropical jungles, mountains, and hiking trails etc. the beaches full of white sand is simply unbeatable. Maybe you can experience a charming motorbike journey away from Duong Dong Town, and then coconut palm trees or some of the island's best sunsets appear in your view.
5 Long Beach, Phu Quoc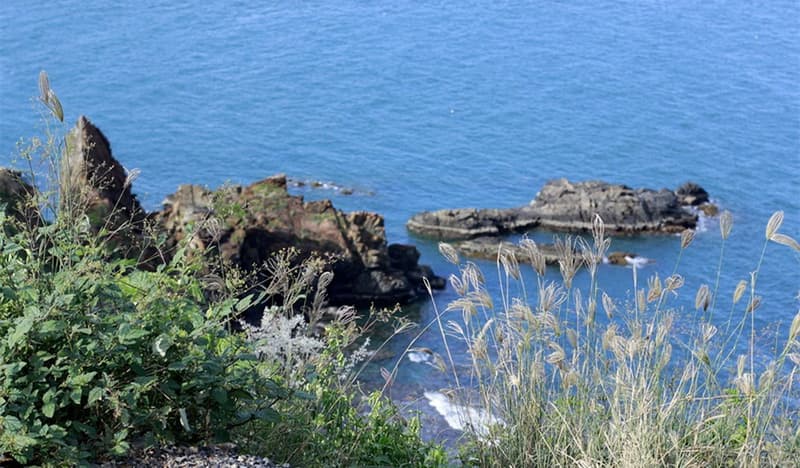 The Long Beach(Bai Trong) is a beach in the length of 20km, through the west coast of Phu Quoc Island. It is mainly covered by the swing coconut trees, palm trees and deserted soft yellow sand. You can have some interesting activities here like having a swim, taking a sunbath and watching sunset.
6 Nha Trang Beach, Nha Trang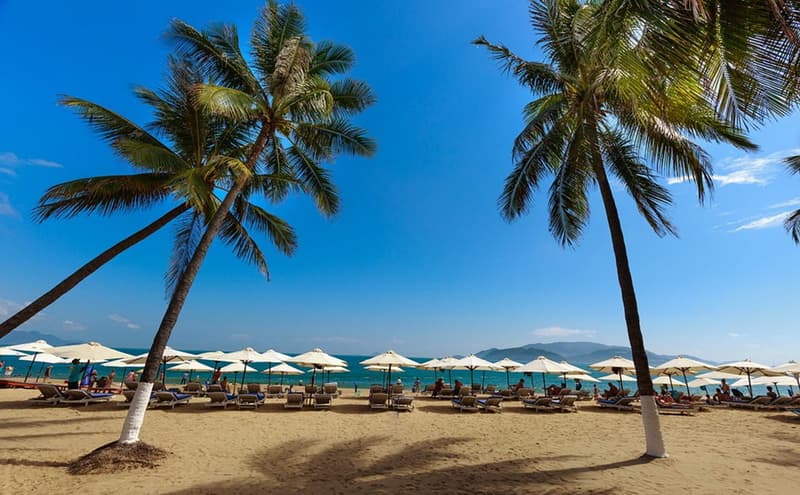 For our experience, the best Vietnam beach is no doubt to be Nha Trang Beach where is called City Beach. This beach is famous for its unique combination of city and natural beauty and it is the heavyweight champion of Vietnam beaches. The white pulverous sand on the beach spread around the ocean for miles and the parks with fresh air, the garden with innovated sculpture and tidy rows of prune trees. The beach is not only a gateway to the natural island, also an energetic modern city surrounded by green mountains bustles on. The perfect fusion of city meets the sand and it deserves your visiting.
7 Star Beach, Phu Quoc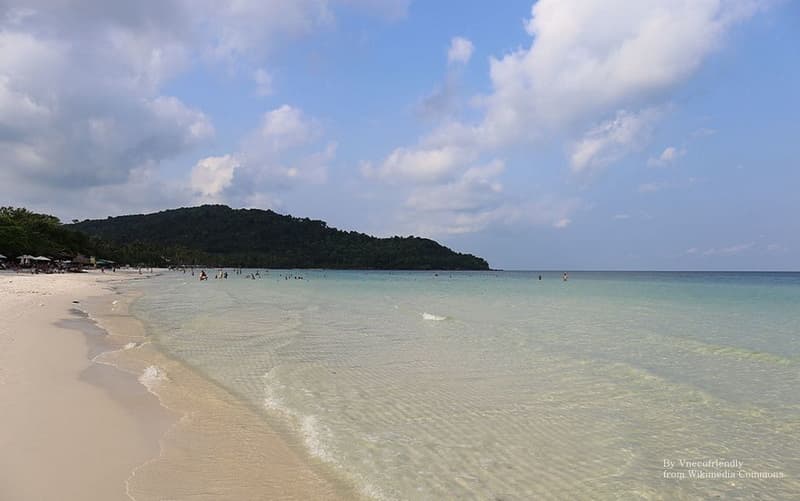 the east coast of Phu Quoc Beach is with a large scale of undevelopment, is less popular than the other hot beaches, however it is absolutely charming and beautiful. The Star Beach, as one of the most beautiful beaches on the island, it is mesmerizing and awarded by pure white sands and usually calm waters.
8 Ninh Van Bay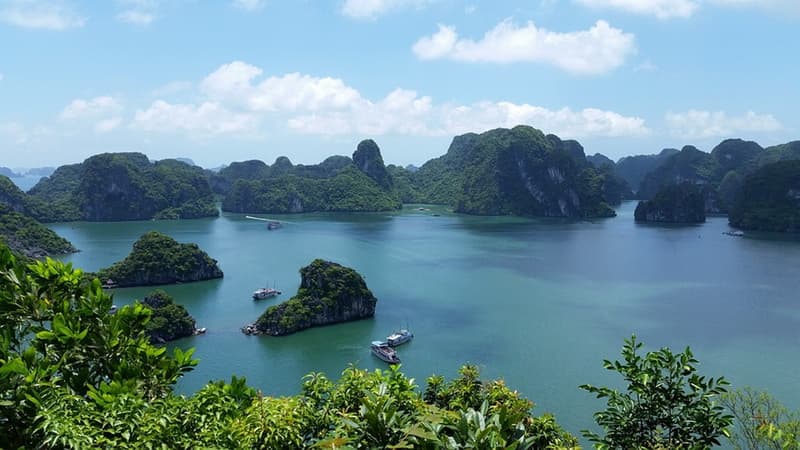 There are white sandy, majestic rock formation and a backdrop of Green Mountain on the beach; also there are some 5 star resorts with private beach area. The Ninh Van Bay is quite simple one the most beautiful places in Vietnam.
9 An Bang Beach, Hoi An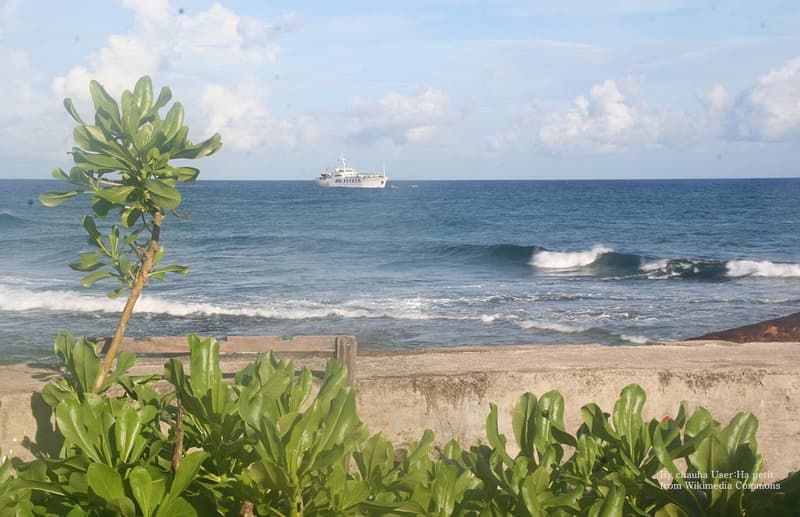 Hoi An's new go-to beach, it is popular by the expat community in Hoi An. An Bang Beach is rich with lively bars and restaurants, perfectly manicured gardens and plenty of accommodation facilities. Known for its surfing, swimming, and scuba diving scene, An Bang Beach is best visited when summer is coming, you can relax yourself on an "eat, swim, sleep, repeat" mode. If everything doesn't suit your taste, try a sunbathing day and sip a refreshing cocktail until the exotic beach hits the canvas at sunset.
10 Dai Lanh, Hon Ghom peninsula

The Hon Ghom peninsula is coated in a large number of deserted beaches. We guess the best places in Dai Lanh. This small fishing village at the northern end of a beach with kilometers long, between clear turquoise waters of the South China Sea and a green mountains.
Recommended Vietnam tours:
Essence of Vietnam: 8 days Ho Chi Minh City-Hoi An-Hanoi-Halong Bay
South - Central of Vietnam Unique Foodie Tour: 7 days Ho Chi Minh City - Mekong Delta - Da Nang - Hoi An
Find more ideas from our Vietnam tours.
Related Vietnam travel guides

How to plan your first time travel to Vietnam