Traveling to Northern Thailand for the First Time
Last Updated: January 09,2019
Many of the tourists that come to Thailand opt for the Bangkok or one of the southern beaches and islands. Meanwhile, Northern Thailand likewise proposes an astounding range of remarkable destination like Mae Hong Son jungle, a walk around a popular amusement park and many other lodging opportunities provide guides for a day of outdoor exploration.  Highlighted below are some of leading destinations that Northern Thailand has to offer especially to the first-timers.  
Read more:
Traveling To Central Thailand for the First Time
What to Expect
The rolling peaks and sweeping highlands, deluxe green forests, and fauna, are some of the pictorial enchantments of Northern Thailand.
The mixture of cultural peoples like the hill tribes, Burmese, Shan (Tai Yai), and mainland Thais make it a rich potpourri of cultures. The vivacious cultural and historical needlepoint of Northern Thailand brands it as one of the most genuine places to visit in Thailand.
North Thailand shares boundaries with Myanmar and Laos such as at the Golden Triangle, the meeting point of Thailand, Laos, and Myanmar at the meeting of the Mekong River. Day tours are possible.
Temples in Chiang Mai and historical places in Sukhothai are vital cultural fascinations of Northern Thailand, the origin of Thai advancement. When invaders chased a Thai prince away from Chiang Saen and the Golden Triangle in 1015, he relocated his court to Kamphaeng Phet, a city that merged into the Sukhothai Kingdom, fighting Angkor kings for control of the Thai grasslands, after that a barricade of the Thai resistance against Burmese assault.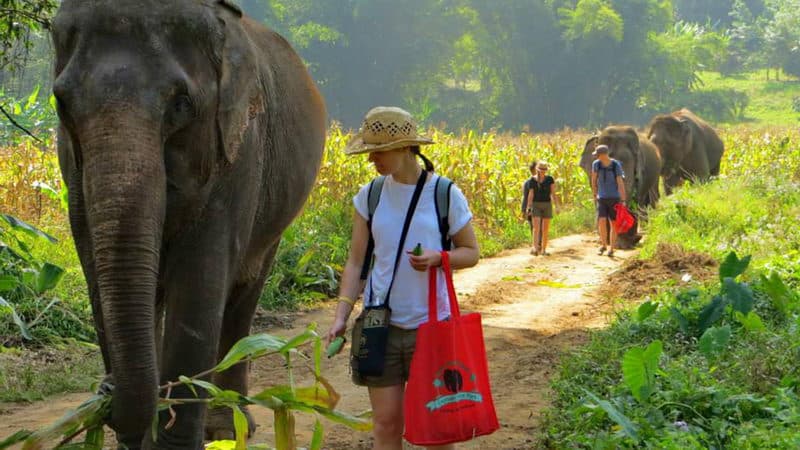 Regions
The Golden Triangle, mountain hikes, cultural minorities and opium generals.
Lanna cultural hub and the doorway to the Northern Province.
The prodigious Mae Hong Son Loop with Pai, mountain tribes, misty mountains, and fertile valleys.
Mountainous valleys and little-visited towns.
The North-Central Plains, the old centre of Thailand, including Si Satchanalai, Sukhothai, and Kamphaeng Phet.
Reccommend Tour in Northern Thailand
Weather
There are three critical seasons to be aware of while wandering in Thailand. The wet and dry season is the most fabulous time to call when it comes to weather, but this Land of Smiles commonly gets the most significant invasion of tourists throughout this time also.  Those visiting between November and February can anticipate the country to be a little congested. Businesses habitually hike the prices of their product and services from events to lodging during the high period. Also, Northern Thailand can be moderately cold at this time of year, especially in the early hours of the day and in the wee hours of the day.
What to Eat
Northern Thai diet is a world away from the dishes that you've perhaps encountered at your native Thai restaurant at home or even in Bangkok for that matter. Conventionally, the populaces of Thailand's north ate virtually wholly kôw nĕe•o, long-grain rice popularly called kôw nêung in the local dialect. Coconut milk hardly found its way into the northern kitchen, and north Thai cookery is perhaps the most recurrent and least peppery of Thailand's regional cooking institutes often depending on bitter or other dehydrated spice aromas. The traditional technique of sampling Northern food is a stumpy round board known as a khan top, loaded with dishes. Some favorites include the following;
kaeng khae - a soupy curry flavored with bitter herbs
kaeng hang le - a Burmese-style pork curry
khao soi - a curry noodle soup allegedly of Burmese origin much preferred in Chiang Mai, served with shallots, emerald and pickles to add as you choose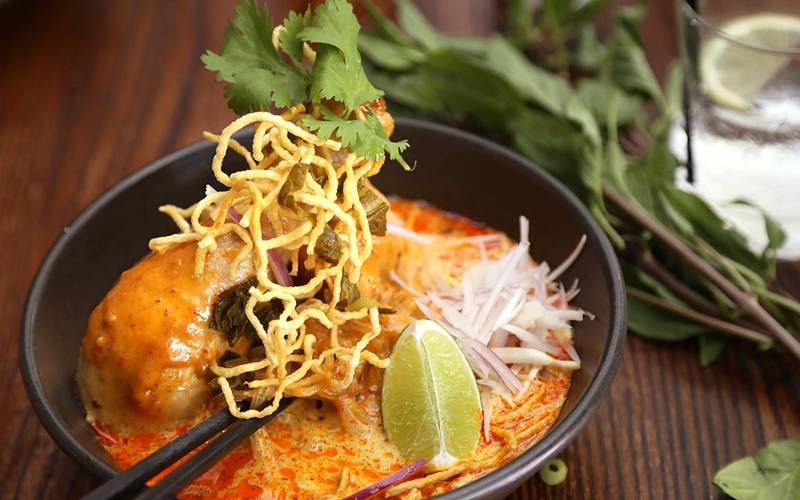 khanom jiin naam ngiew - rice noodles with pork spines and compound tomatoes and black bean sauce
nam phrik - casing a selection of spicy inclines for rice and vegetables
Northern vs. Southern Thailand: What are the differences?
The country is divided into a handful of zones, each with its exceptional characteristics. Here are the best and most extraordinary qualities of the country's northern and southern provinces to help you choose which one to visit.
Northern Thai food is referred to as Isaan or Lanna. The menu has its uniqueness in the sense that it is exclusive to the North Thailand alone. Steamed sticky rice is an indispensable dish in northern Thailand and the best way to consume it is by taking it with either green or red chili sauce for dipping. Since Bangkok is big, it has a couple of eateries that try their best to reinvent this distinctive cuisine, but it is best enjoyed at its place of origin where seafood fans will celebrate when going to Southern Thailand. Seafood is copiously obtainable because the region is a coastal area especially Bangkok. More substantial parts of northern Thailand populace are fishermen because that is the best way of supporting themselves economically. The aromas in the south are more spiced and hotter than those from the north.                   
For those looking at the prospect of traveling off the trodden path should go to northern Thailand. Some of the most thriving and thought-provoking cities in the north comprise Pai, Chiang Mai, and Chiang Rai. Chiang Mai is renowned for the profusion of temples found on virtually every angle of the city. Often called Thailand's "centre of the north," Chiang Mai is the most prevalent and bourgeoning northern metropolitan.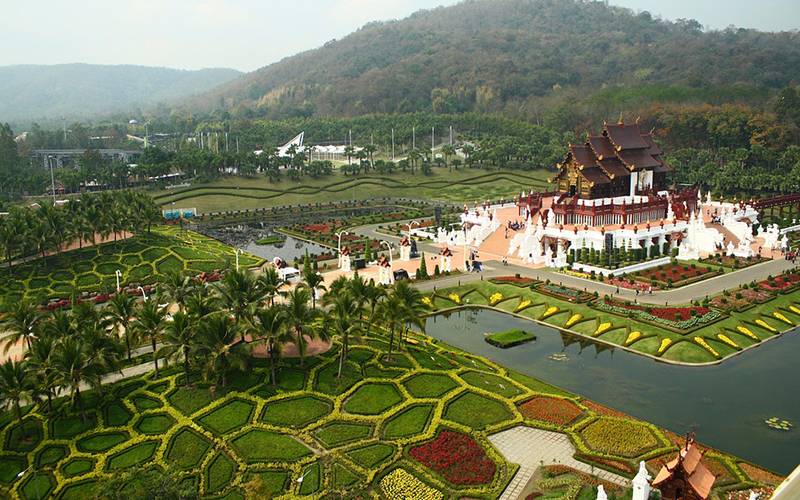 Southern Thailand Beaches
Southern Thailand is a bonus to beach bums who are searching for nothing else than its spectacular beaches to lounge on for the entire duration of their journey. Popularly called the Land of Smiles, Southern Thailand is the home of some of the world's most impressive and stunning beaches. Out of all these islands, tourists' choice and how long they want to stay will depend on how energetic and peaceful the beaches are.       
There are many cultural excursions you can embark on, uncountable landmarks to visit among other things that you participate in on your Northern Thailand vacation. What about the glittering temples and the untouched hill-clan villages? You can fathom all that this region has to offer to their visitors who journeyed there. Talking about hikes, this spot has many ways to keep the guest up, close and personal with its scrumptious jungles and forests. Aside treks, there are some fitting elephant refuges worth visiting.          
From reserved white-sand ecstasies to much-frequented, bikini-trotted resorts, the south of Thailand has a collection of places to visit. Thailand's islands were positioned on the tourism itinerary map after Leonardo DiCaprio's debuted The Beach film, which did a brilliant job of showing viewers just precisely what they were missing out on in this specific South-eastern Asian republic. From that time, tourists have flocked to the country's surfeit of islands with the hopes of having their private beach utopia.