All You Need to Know about Thailand Airports
Last Updated: February 24,2020
Suvarnabhumi International Airport
Suvarnabhumi International Airport in Bangkok remains the leading air entry in Thailand. This airport has more than 50 international carriers under its wing representing all major global airlines. This airport is the largest and the latest of all the airports in Thailand of international standard. Majority of foreign tourists also enter the country through this terminal because it is more comfortable and quick to link up with the island immediately after landing in the country.
The airport is located about thirty kilometers east of the heartbeat of the city. The international airport opened in 2006 and since then, it has become the busiest of all Asia's airport and also the most active in Thailand according to its flight of activity. The airport is also responsible for all the extended haul global flights in and out of Thailand in addition to other selected short haul national and international airlifts.
If you are coming to Thailand from the South Pacific or Europe on a first class flight, your possible entry point will be via Suvarnabhumi International Airport with the International Air Transport Association (IATA) code BKK.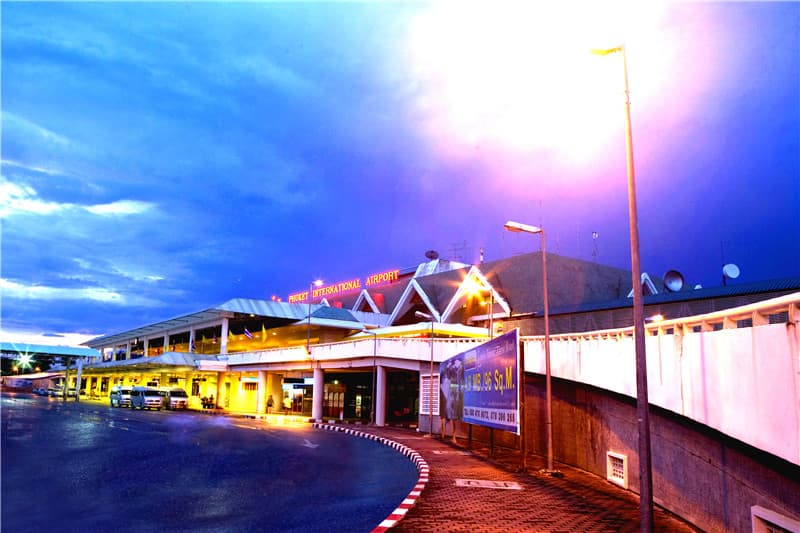 What You Stand To Enjoy at Suvarnabhumi International
The airport is more prominent of the two international airports in Bangkok, and it functions as the principal international airfield that connections Thailand to the rest of the world.

The airport is not only reasonably new, but it is also beautiful and equipped with modern facilities as well reminiscent of a massive planetary station making it one of the largest terminals in the world with few clean guestrooms

Availability of high-speed Wi-Fi access for secure connection to the internet.

Airlifts

Majority of international flights including economy airlines terminates at the international airport.

The Suvarnabhumi International airport also serves as the central hub for the Thai Airways and its subsidiary; Thai Smile and the Bangkok Airways for all its local and intercontinental operations.
There are other regional airfields in Thailand aside the Suvarnabhumi International Airport namely; Phuket International Airport, Chiang Mai International Airport, and privately owned Samui International Airport which also caters for a small number of daily direct international entries and exits. Other regional airports include;
Chiang Mai International Airport

Don Mueang Airport, Bangkok

Chiang Rai International Airport

Samui International Airport

Phuket International Airport

Hat Yai International Airport, Song Khla.

Udon Thani International Airport

U-Tapao International Airport, Rayong.
Don Mueang Airport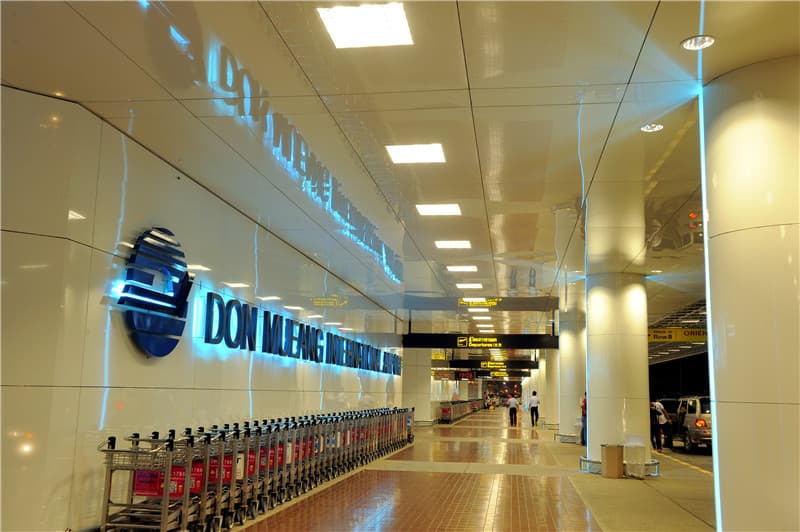 Don Mueang Airport is the second largest airport in Thailand after Suvarnabhumi International airport. Don Mueang Airport handles some global flights as well as a significant number of national flights. Majority of Thailand's local economy airlines operates out of here. The IATA airport code for Don Mueang Airport is DMK.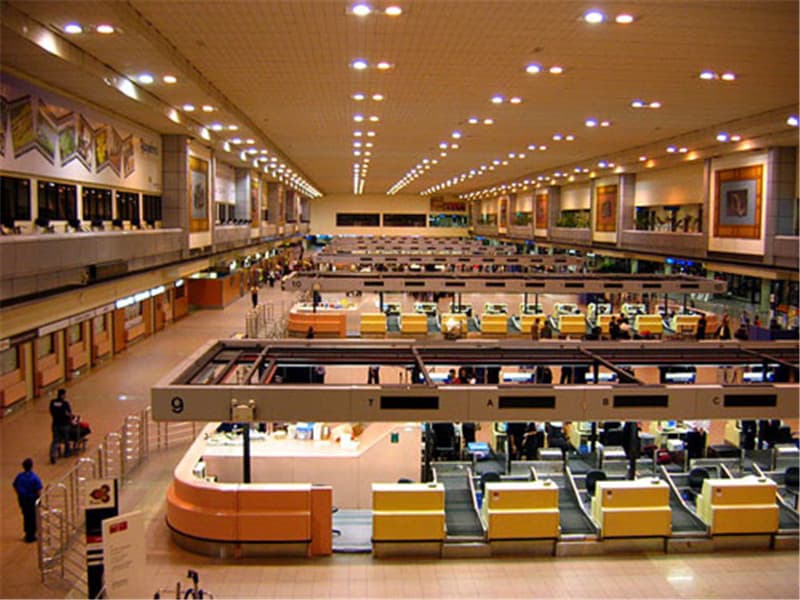 Both Suvarnabhumi International Airport and Don Mueang Airport are located far away from each other without any direct rail connection. This means, if you need to change flights between these airports, it's advisable to make a proper plan ahead of the time and leave at least two hours ahead of your trip to connect from one of the airports to another.
Phuket International Airport
Phuket International Airport is Thailand second busiest airport. It is located north of Phuket Island about 32 km (20 miles) from the middle of Phuket City. Millions of travelers visit Phuket on an annual basis to explore a wide variety of captivating tourist attractions, the natural gorgeousness of the global famous Phuket beaches as well as tourist services.
The Phuket International Airport with IATA code HKT is the entrance to Phuket Island; a travelers' paradise located in the southern part of Thailand. The Phuket Island, as well as neighbouring provinces, are famous resort zones in conjunction with the Phuket International Airport receives a huge number of travelers across the globe. Aside from being entry points for international travelers, the airport also plays a vital role in the promotion of southern region tours and tourism and the entire kingdom. Uncountable domestic and international airliners also operate from Phuket International Airport servicing over 16 million passengers' annual flights.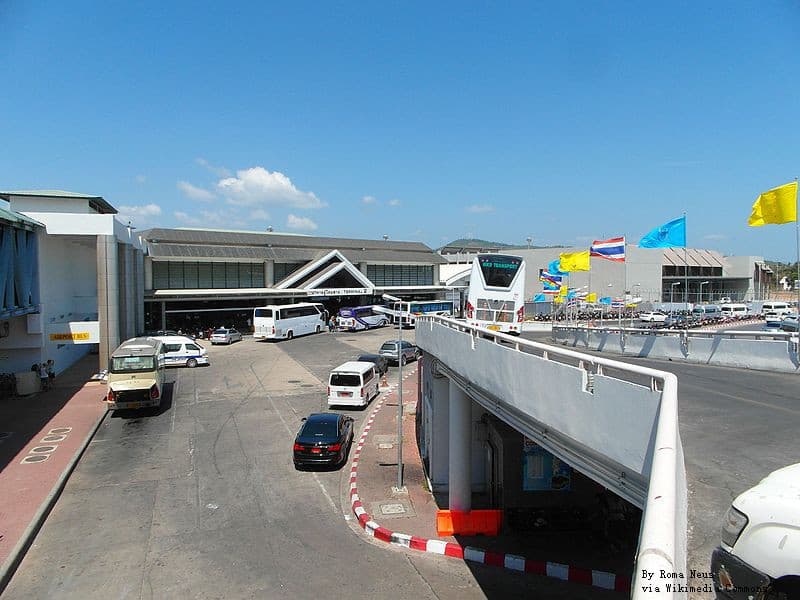 Some Distances from Phuket Airport;
to Kata: 47.4 km, 1 hour

to Patong: 37.7 km, 53 min

to Karon: 43.4 km, 1 hour

to Bangtao: 21 km, 29 min

to Phuket Town: 32.8 km, 40 min

to Panwa: 43.9 km, 1 hour

to Chalong: 40 km, 50 min

to Rawai: 48 km, 58 min

to Mai Khao: 8 km, 18 min

to Kamala: 27.6 km, 36 min

to Surin: 23.3 km, 29 min
Chiang Mai International Airport
Chiang Mai International Airport is on the main gateway to the Northern region of Thailand which is increasingly becoming the favourite tourism destination for visitors. The airport is 10 minutes taxi drive from the heart of the city. The airport combines for both local and international terminuses in a single edifice.
Chiang Rai International Airport
This international airport is located in Chiang Rai, Thailand. IATA codes Chiang Rai International Airport as CEI and its situated on latitude 19.95 and longitude 99.88, Thailand. It operates on ICT time zone.
Samui International Airport
The last but not the list of all the Thailand airports is the Samui International Airport; located on the northern part of the island close to Bo Pud Beach. The construction of the airport started in 1982, but the proper operation of the airport didn't start until April 25, 1989, when the airfield flagged off its services. The length of the airstrip is around 2,100m while the entire facility is equipped with maximum protection-standard, modern communications, and outdoor passenger stations coupled with a blend naturally built architecture in the island's flora and fauna environment.