Honeymoon in Cambodia
Last Updated: February 24,2020
One of the most exciting places suitable for honeymooners is Cambodia! The reputation of the country circle around an incredible ancient wonder but aside that, the lively country also brag of other exciting places like stunning sandy islands, jungles filled adventures, lively cities along with a lot of classy accommodation. Choosing Cambodia as your honeymoon resort will not only be full of adventures but you will you will wish for more especially after visiting the awe-inspiring Angkor Wat temples as part of your trip.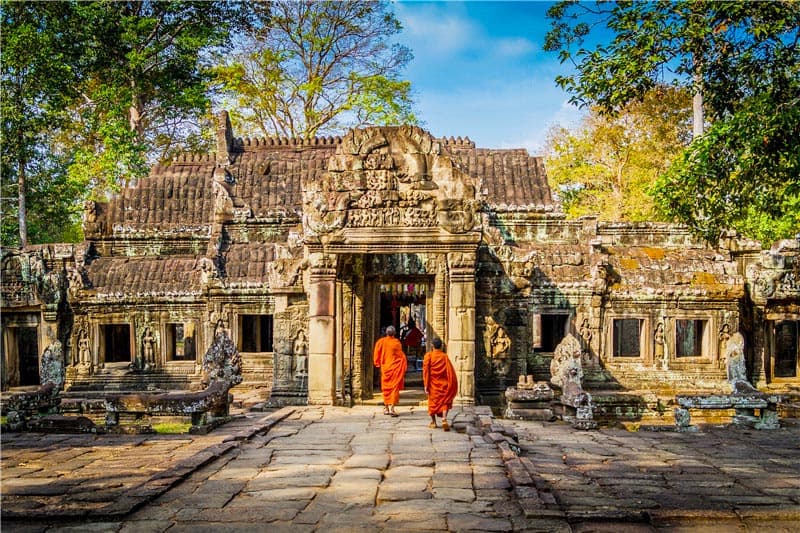 Eight Convincing Reasons Why Should Have Honeymoon in Cambodia
The Angkor Temples:with all its wondrous reputation, this ancient jungle shrines, this spot is just spectacular! The Angkor Temples are the perfect spot to conclude your honeymoon. Most of the tourists can't but be speechless by the pure scale of the temples and sophisticated details of the inner carvings.

Affordable Extravagance: you can secure stunning hotel suites at reasonable prices concealed in different parts of Cambodia.
Flavours: if you're curious to know how Asia delicacies taste and are eager to have a bite, I can assure you that you will not be disappointed each time you visit Cambodia. Being famous for Khmer cuisine.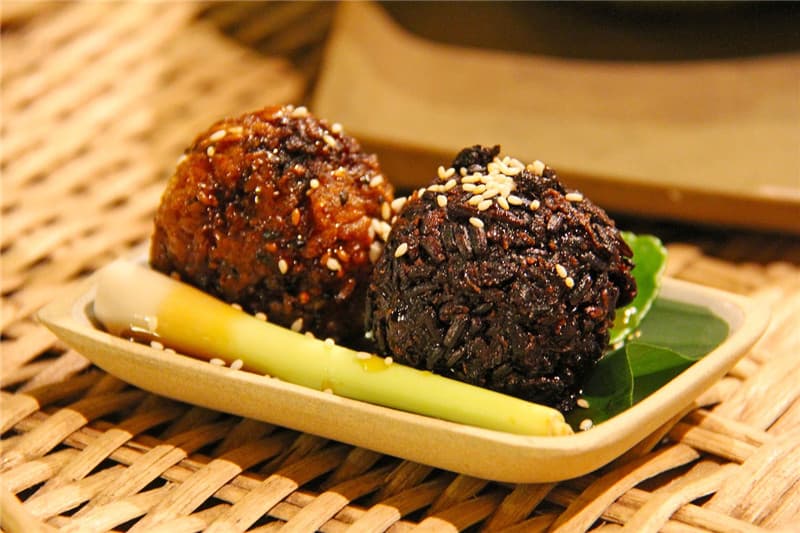 Spiced with a touch of French taste, Cambodian food is reasonably an experience. Most of the dishes are served with a bowl of rice similarly to Thai and Vietnamese food but with an unusual Cambodian twist. Fish is frequently dished because the country is endowed with large rivers full of fishes of all kind. If you're lucky, you may even have the chance of taking a cooking class to learn how to add Khmer deliciousness to your daily diet.

Real Wanderlust: as a newlywed, you can escape the 'the trail' in the rough & gorgeous eastern countryside. Also, you will have the chance of taking amazing pictures in the iconic silhouette of the temples especially in such incredible, enchanted moment of the sunset.
Song Saa Private Island: this particular place is a legendary resort that takes private tropical extravagance to the next level with pitch-perfect principles to boot.
History: Cambodia has a rich and amazing nationwide history. Combining your honeymoon trip to Cambodia with another short trip to Vietnam will give you another opportunity of visiting other exciting places in Asia. If you look for more than relaxation but also want to feed your mind with exciting memories and at the same time learn many things, then Cambodia is the appropriate place for you.
Superb Light Adventure: trekking through the jungle before kayaking the Tatai River make Cambodia full of exciting methods of burning off steam.
Therefore,whether you are only taking your honeymoon on a Cambodian beach or just spicing your relaxation with some cultural and historical events, Cambodia is just the perfect destination.
When to Spend My Honeymoon in Cambodia
Concealed in South-eastern Asia, Cambodia has a tropical weather that alternate between wet and dry seasons.
Northeast Monsoons: May to November announces the arrival of the wet season when rainfall is at its highest. This period is the exact time when Southwest monsoons triumph over the entire country while also bringing a high volume of rain throughout the continent.
Southwest Monsoons: the Northeast monsoons blow over the country during the dry season that lasts between Decembers to April. The Southwest Monsoons is the best time to come to Cambodia because the rainfall is at its lowest with a kind of weather that is neither too cold nor too hot.


Above all, monsoonal Cambodia can be a lovely country to travel in. By that time the dust would have disappeared entirely or turned into mud thereby given room allowing green grasses to be lush out. The city of Angkor Wat can be very stunning during the wet season with the birdlife more visible and distinctive appearance and feel of ruins. Seeing lightning storm Angkor Wat from the backdrop can be an experience that you can't resist! Few numbers of tourists are currently in the country so, if you love a quitter environment now is the best time to come to Cambodia. See more specialist guides about Angkor Wat Weather and Seam Reap Weather.
When it comes to regional rainfall, the Cardamom Mountains experiences the most massive amount of precipitation while the whole of seashore gets rough seas and a lot of rain.
Average Budget for Cambodia Honeymoon
When planning a trip, one of the things to consider is the financial implication. Part of the expenses includes hotel reservations, food, transfers, sightseeing, shopping, and other expenditures. You can use all this to come up with an appropriate budget for your Cambodian honeymooning.
Although this might be an estimated budget, we have helped you break it down into daily expenses;
Flights: approximate INR 40,000 for a round trip per couple.

Average Cost of Accommodation: you can get standard bedrooms from INR 3,000 to INR 4,000 in any Cambodian 3-Star or 4-Star Hotel.

Meals for Two: between INR 2,000 and INR 3,000 (both Lunch and Dinner)

Exploration: between INR 1,500 and INR 2,000

Transfers: between INR 1000 and INR 1,500

Miscellaneous: INR 2,500
Therefore, the average budget for your journey per day is approximately INR 10,000.
NB:
Flight expenses are not included in the budget because each visitor is traveling to Cambodia from different locations of the world.

The average daily budget also covers your hotel accommodation.

We have also considered the lowest possible rate when preparing the regular budget.
The Best Honeymoon Places in Cambodia
Are you faced with the headache of where to visit during your honeymooning in Cambodia? Relax! We have a list of interesting places you can visit during your stay. They include;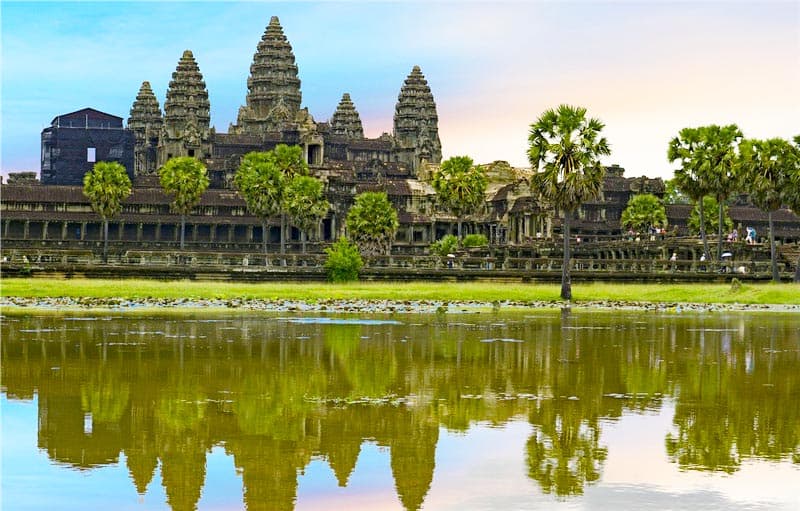 Angkor Wat, Siem Reap

Royal Palace, Phnom Penh

Wat Phnom, Phnom Penh

Tonle Sap Lake

Long Set Beach, Koh Rong
What are the experiences you must not miss during your Cambodian honeymooning?
Romantic Cruise Dinner On Mekong River

You can't afford to miss a cruise over the Mekong River which gives you the opportunity of having dinner on the river. So, make sure you treat your wife to an intimate dinner date on a romantic night!

Witness An Apsara Dance Performance

Pay a visit to a hotel or eatery that displays cultural performances to be part of outstanding Apsara dance performance. If you miss this spectacular cultural show, then your honeymoon trip to Cambodia is not complete! For the performance, the women wear silk sarees with an awe-inspiring act that has different meaning attached to each dance step.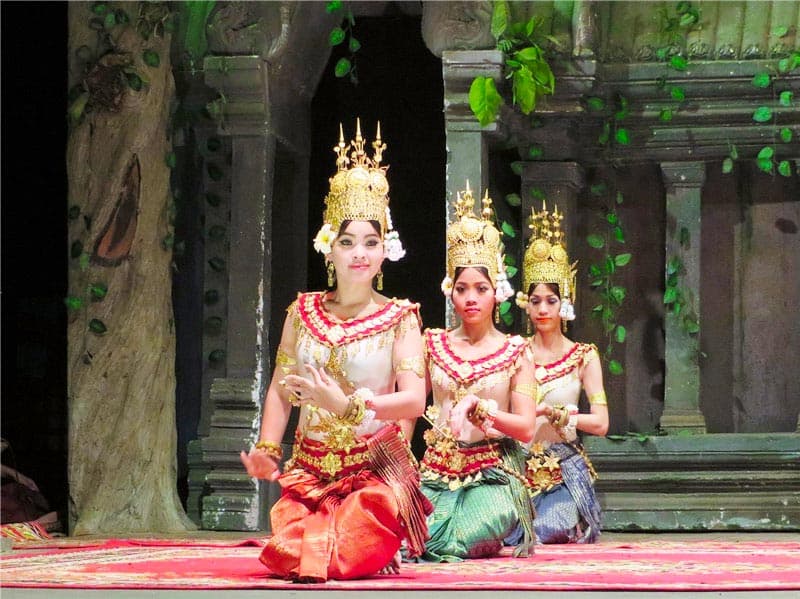 Call at the Cambodian Circus in Phare

Make sure you witness shocking energetic stunts, and various awe-inspiring acts such as Preu, Sokha, influence Khmer Metal, Eclipse, Tchamlaek, and Phuong Preng, during your Cambodian stay. These acts showcase deep young talent in Cambodia on an international platform.