8

Super Experiences!

Our genuine experts explored the destinations time and again and finally worked out the itinerary taking you to experience the highlights in various ways that others might miss.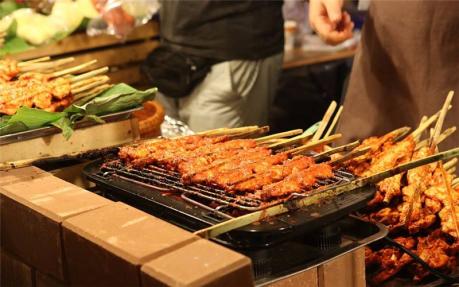 One of the main reasons for travelling to Thailand must because of its abundant street food. during our tour, you will, of course, enjoy the local taste!
Overlooking Patong Bay, where fantastic weather & an ocean breeze, perfectly compliment the atmosphere, with a relaxed and leisurely vibe.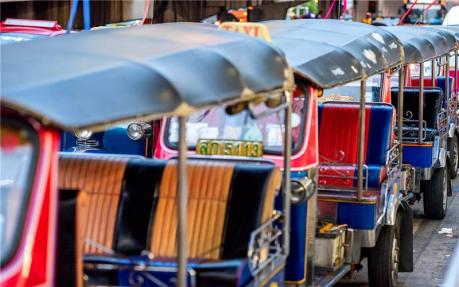 To travel like a local, you will have a chance to take a local Tuk Tuk.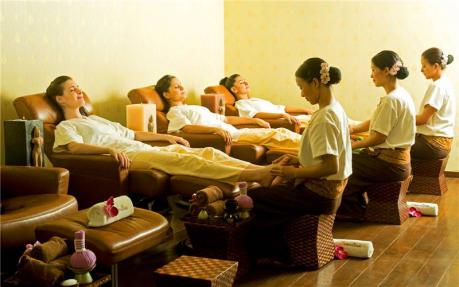 Learn about authentic Thai reflexology and experience how it helps relieve tension and restore balance, health, and mental serenity.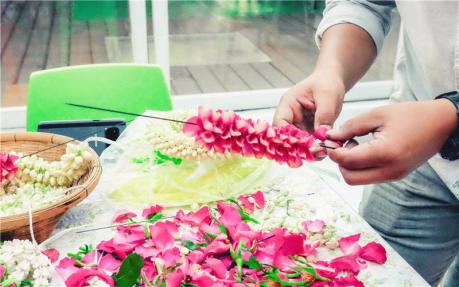 An opportunity to come in closer touch with Thai cultures while you will take part in a series of Thai culture workshops, coconut leaf weaving, clay figurines, garland making...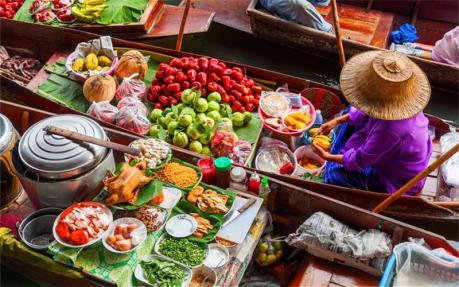 Take a traditional long-tail boat to get the real sense of floating village then start your in-depth exploration to bargain in the 100+ years floating market by paddle boat.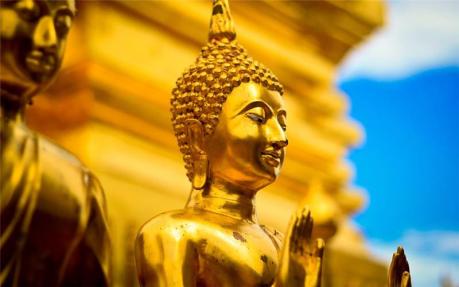 Try local cuisine and local ferry during your visit to the must-see temples in Bangkok old city circle, from Grand Palace, Big Reclining Buddha to Wat Arun, you will like this way!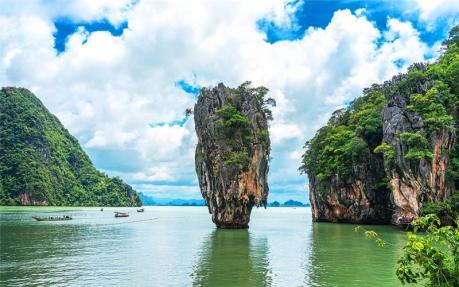 James Bond Island named from the movie'The Man With The Golden Gun'. This less-crowded island with sea canoeing activity will offer you a much more comfortable experience.
Itinerary Details
The following itinerary is for your inspiration. Our experts will customize your own tour according to your interests, schedules, hotel tastes and budget. All can be tailor-made!
You Can
Extend/cut down length
Adjust activities to your interests
Change a hotel
Everything you want
Accommodation
4 Nights in Bangkok
3 Nights in Phuket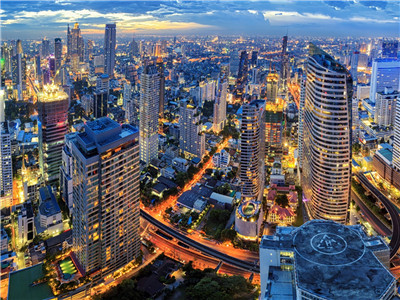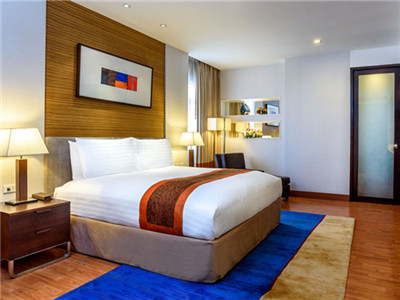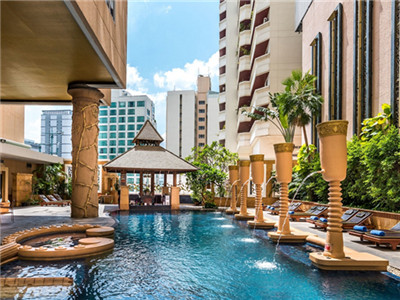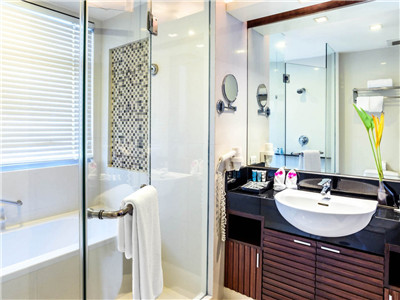 Grand Sukhumvit Hotel Bangkok – Managed by Accor
Why this Hotel:
Within walking distance from Nana Skytrain Station
Easy access to shopping, dining and entertainment options
36 sqm spacious deluxe room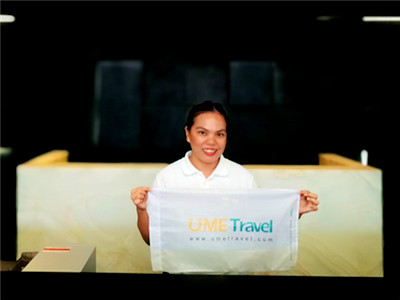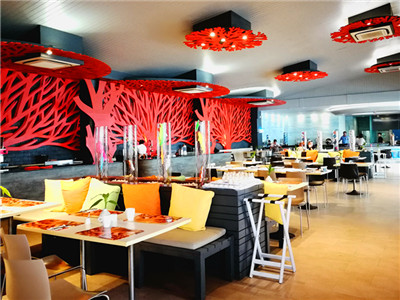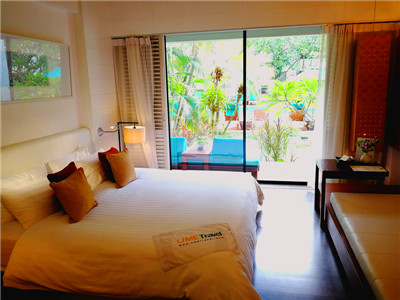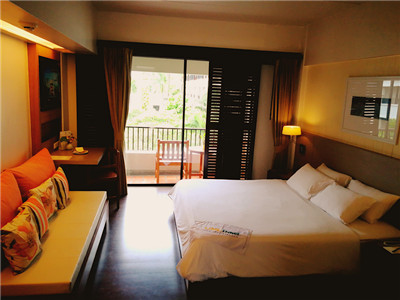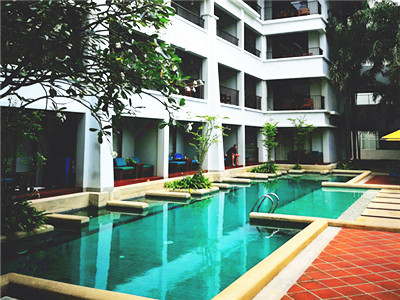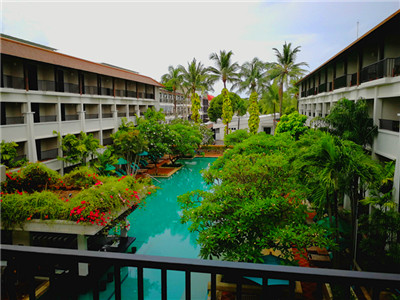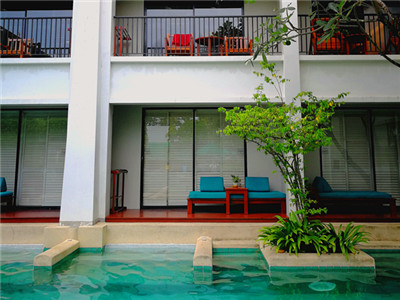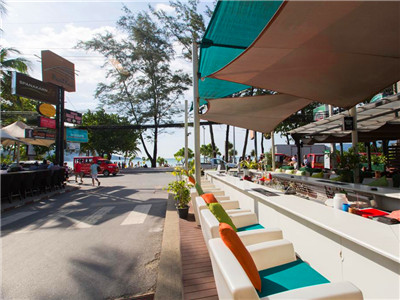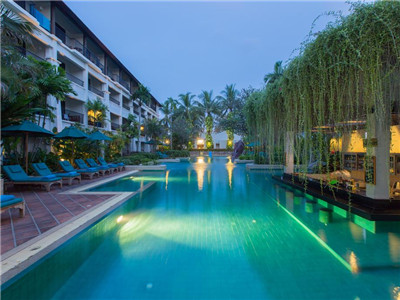 DoubleTree by Hilton Phuket Banthai Resort - SHA Plus Certified
Why this Hotel:
2 minutes walk from Patong Beach
500 m away from the Jungceylon Mall
Very close to nightlife district Bangla Road
Free shuttle service to Phuket Town
35 sqm spacious superior room
What's included
Day1-4
Grand Sukhumvit Hotel Bangkok – Managed by Accor
Day5-7
DoubleTree by Hilton Phuket Banthai Resort - SHA Plus Certified
Carefully selected accommodation with breakfast
Accommodation based on two people sharing (for each person not sharing a room, the single supplement will be added)
Well screened Hotels

Handpicked hotels with good service and spacious room.

Super nice location

Downtown location with convenient transportation and many good restaurants nearby.
All mentioned internal flights, trains, and cruises
Private & air-conditioned vehicle with ample space
Best-time flight

No early get up. No late arrival.

Better seats

Select seats for you as spacious as possible, such as exit row or bulkhead with more legroom.
All meals specified in the itinerary
Satisfying food

Your special request on food can always be satisfied, no matter it relates to religion or medical purpose!

Local specialities

Traditional local food is delicious and its specialities are worth searching out with our local guide!

Little snack

Wanna try authentic local snack? Please follow us!
Bottles of drinking water and cold towels per guest per day
City map & SIM card (unlimited internet)
24/7 helpline while you are travelling
All excursions specified in the itinerary
All entrance fees specified in the itinerary
Great adventure in Thailand, led by our professional guide, who also share with us the interesting stories behind the sites we stopped at. The tour went on in a comfortable pace, can fully enjoy the beautiful sights and the rich culture of Thailand.
Both of cultural and natural landscapes were included in this travel. It is the most wonderful part in my mind. The temples in Bangkok and the crystal sea in Phuket impressed me very much.
Bangkok is a good destination for our Buddhist. The ancient temples gave me a feeling of calmness. This classic tour was great.
I love Thai culture for a long time. Because of my limited time, I chose this 8-day's travel. The places I wanted to visit were all included in this itinerary. Our tour guide was so great, who made us feel welcome in her home country. Overall it was a great experience.
It was an amazing adventure. It was so much fun to walk around the streets of Bangkok and get into Similan Islands with the kind guide. Would love to do this again.
I had such a great time in Thailand with UME Travel! We got to see some really amazing places and meet new friends! The guides were very knowledgeable and made us all feel safe. I would definitely recommend UME Travel to other travelers.
Great experience. So many great memories that I will never forget and remember for the rest of my life. Just go on the trip, you won't regret.
Booked an 8-day tour of Bangkok, Ayutthaya and Phuket and were blessed to have Aileen as our travel advisor. Her service was remarkable! She taught us many facts about Thailand and give us suggestions that we did not know about before our visit. On our arrival, we walked to the meeting point and it was easy to find. Our local guide was waiting us with ume flag and our name plate. He brought along a folder with supplementary materials to deepen each experience and at the bebining of the day provided us with a folder full of brochures from each site, tourists guides for local museums and maps. I would HIGHLY recommend not only this tour company!
The whole tour was perfect and met all of our needs. You get a lot of extra information, which you never would get in other tours. Doesn´t matter if it´s about food, party or other question. The floating market cruise at day 3 was fantastic. Great tour and great tour guides. We had Nicha guided our family to 4 different cities.
We are just back from a great trip to Thailand and were really enjoyed the process. My friend and his family had done a similar trip last year and spoke very highly of UME. That why we chose UME this time. When we arrived at the airport we were greeted by our tour guide Sam. He was so fun, energy and punctual. We covered the following places Bangkok, Ayutthaya and Phuket. Everyday while leaving for the tour of the day, we got free water bottles and cool towel. It really helped while seeing outside and Thailand was did very hot. He suggested great places to eat and helped us order. Our tour wasn't very long and a little bit hash. We did miss a few places in Thailand, but then, we should do what you feel like doing and go for all gems of Thailand. Isn't that travelling is all about?
My friends and I were on a restricted time, budget and security concerns (4 girls and go to Asia for the first time!). while I had to say this was the best decision I made in Thailand! On my search for the best travel agency, we chose UME. We got instant, professional, personable and helpful suggestions when we sent our inquiry. Our coordinator was Diana and she kept answering all our questions and very patient. She was more like an old friend who really cared about us and always stood by when we needed her. This trip was very interesting. I really enjoy eating local food, and this tour was perfect to get away from 'local' (touristy!) Thailand food, and try the real deal, what everyday people eat. Our local guide Monchai was on time when he picked us up from the airport. His English is VERY good as well as her sense of humor! He suggested great places to eat and helped us order. The shops and neighborhoods were very interesting too. I am already planning my next trip with them :)
We recently visited Thailand in February 2018 and Aileen as our travel advisor. I was pleased to choose them for their well-organized and customizable planning of my trip. I used to be a solo traveler but this was my first getaway with my 8-year old son and my wife and I wanted it to be the perfect. UME provided me with a lucid itinerary that took care of all my concerns. She booked luxury rooms for us and the airline seat is very comfortable and have enough room for legs. I really appreciated it. Everything was arranged by email just one month prior to our trip and she made restaurant reservations and bought tickets for all the attractions we were going to visit so it was all hassle-free. Phang Nga Bay is my personal favourite and should be a must-visit place on every beach traveler's wish list. You can canoe through the limestone caves and lagoons on the sea which is really wonderfully experience!
We had not much time to search the travel guide and book all tickets, so we dedicated to tailor-made our tour on UME and it was totally worth it! They considered all my requirements and our tour is unique just for us! We visited so much places we could just see in much more days. Phoebe was great to communicate with as she is prompt with her replies, clear, and concise.
We were previously travel to China in 2016 and Diana as our coordinator for that visit. It was wonderful to contact her again, like spending time with an old friend. Diana knows the area very well and provides an excellent tour customized to your preferences and level of energy for Thailand is just so beautiful we can't get enough of it. We spent 8 days with local guide Monchai. He arranged for us to be picked up at the Suvarnabhumi Airport when we arrived. Our flight was late and had to contact Diana to change the pick-up time. Fortunately, we only got late about 2 hours and checked in at 10 pm. I highly recommend Sam as an exceptional guide for the Bangkok and Ayutthaya area. He escorted us to every place and also made sure to inform us specific details about the local culture and traditions. We also have a very nice, comfortable car and is a GREAT driver. He known the city very well and took us avoid the traffic jam.
My wife and I have a passion for Asia travel. We had been to Chian and looked out for new places to visit this time. Our travel advisor Aileen recommended this 8-day tour. We are so glad we did this and saw the best sites of the area.
One of my friends recommended them to me. She had taken a Vietnam trip from them last year. I didn't have to worry about anything. They did for me. When I told them it's my five-year old son's birthday, the whole team set out to make it special. A beautiful birthday cake! My son was surprised to have a birthday cake during our tour. Kudos to the UME guys.
The tour was awesome. From the airport pick up at Hanoi, every single detail was taken care of. They did not give us any reason to complain. Would happily recommend this trip as one of the best we have taken on our trip.
I especially want to thank Diana and my local guides for taking special care of us and A special thanks to Eva, our guide for going out of her way in helping us. The floating market in Day 3 was a wonderful boat trip, definitely suitable for families.
I read others reviews on here and thought I would email them and inquire what my fiancé and friends could do in 8 days. We were looking for somethings exciting and different. Diana suggested the Zipline adventure in Mae Kampong village and Giant coffee. She was so right! Having a guide and driver throughout the tour to navigate and offer explanations and insights are invaluable. They made it seamless, efficient and worth every penny. We had the absolute best time!!
Hi Diana ,We had a enjoyable safe trip !!Thank you for all the perfect arrangement ,We were waiting to enjoy a piece of China which didn't happen ,Please keep us posted on what is UME travels planning about the refund It was not our fault . Looking forward to work with u in the near future !!Thank You,Shanthi
This was a great trip and our tour guide Mon Chai was very good knew the area very well. I really like the way Mon Chai took time to walk us thru the airport. The hotel staff surprised us with a birthday cake for our son. Also our driver was very good also. We had a great time. Thank you very much for the great memories.
My friend told me about the UME guide. That's surprise for me to have a tour with the UME team. When I arrived in Bangkok, we (me and my wife) are arranged to a comfortable hotel. It is convenient for us to the famous Grand place, Wat Pho etc, where are fulfilled with rich Thailand culture. My wife is interested in Thailand culture before, so this trip she is so happy to close to ancient city. We also went to Phuket. All the beaches on the Phuket are great, it's the reason it is the huge tourist destination that it is. There are plenty of cafes and shops nearby. We know the name and contact number of our guide and driver, so we enjoy a walk along the beach for free time. Lovely beach. Safe. Amenities close by. A really nice relaxing enviroment about the place. Lots of family groups。 Beautiful beach with warm water and white sand! This is an impressive trip. I wish the team of UME all the best for future. Hope they are able to provide happy memories to others as well.
Don and his team did an outstanding job making my customized trip to Thailand I visit all the sites I have always dreamed to see and have eaten all that I dreamed to eat. Everything was perfect!
service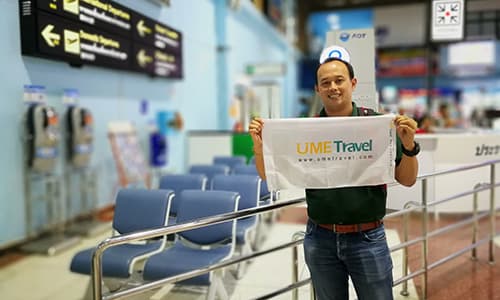 Professional Guides & Drivers
We offer professional private tour guides with over 10-year experience, well-performed vehicles less than 5-year service life and licensed drivers with 5-year practice. Each of our employees undergoes rigorous screening before they can join our network.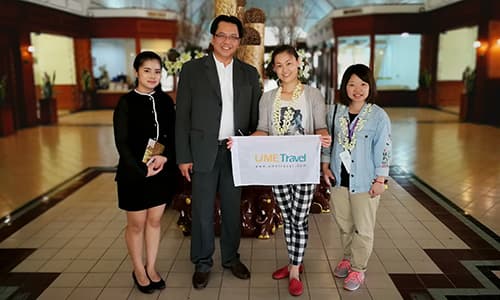 Well-selected Scenic spots and Hotel
All the hotels we advised have been inspected by our team and we spend time each year to top up our knowledge on the spot. Continuing Positive feedbacks on them from former customers because of their outstanding and unique characters.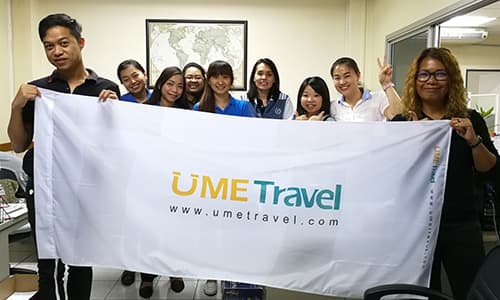 Local Available 7/24
You will have our local team's urgency contact number and we are available whenever and wherever. If you meet any problem or need any help, just make a phone call and everything will be settled down at a time.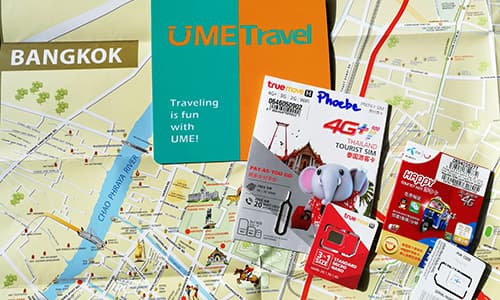 Warm Welcome Kits
We provide the welcome kits for each customer, you will receive the SIM card, city map, a bottle of drinking water and a cool towel per guest per day for FREE. Get all first-step information and useful tips in one profile and make your first tour simple and easy.