8

Super Experiences!

Our genuine experts explored the destinations time and again and finally worked out the itinerary taking you to experience the highlights in various ways that others might miss.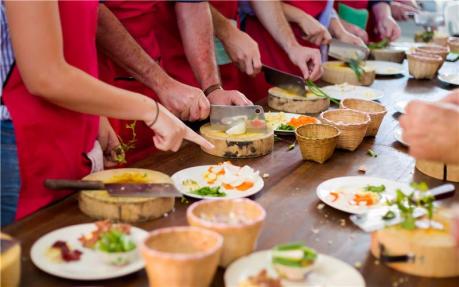 Learn how to cook delicious Thai food to surprise your family and friends at home as a gourmet souvenir from Thailand. A real hands-on experience...you will be amazed what you can cook!!!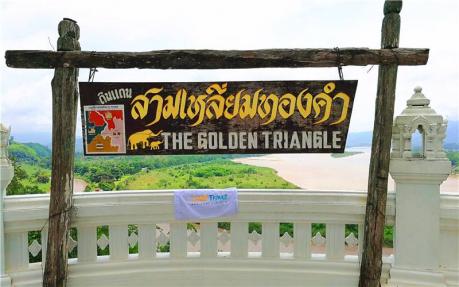 Marvel at the opium trade history in Golden Triangle and cross the Mae Kong River into Laos border market to witness local village life.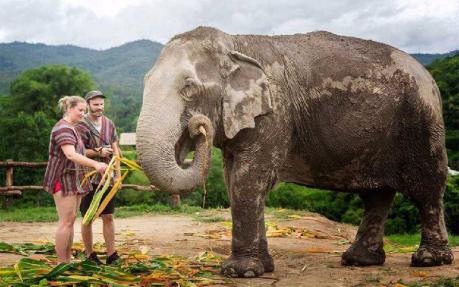 Put on the local Karen cloth and enjoy your time playing with the elephants in our carefully hand-picked elephant sanctuary in Chiang Mai.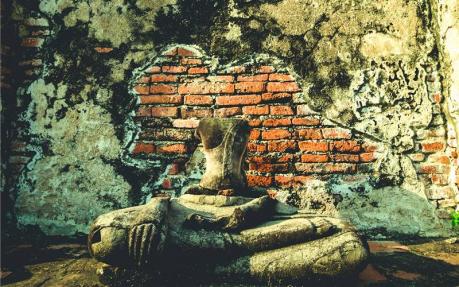 Our knowledgeble local guide will take you back to Ayutthaya period to discover the unbelievable Thai-Burma war and to see how the historical Ayutthaya became ruins.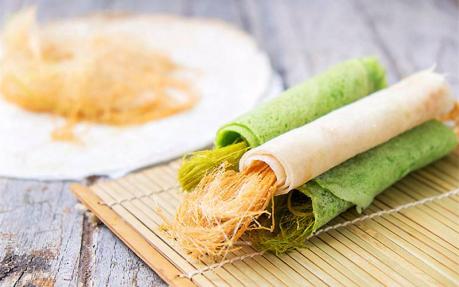 Ayutthaya is the center for the production of "Sweet Angel Hair"(Roti Sai Mai). Normal tour to Ayutthaya will always skip this special local snack , but we will not pass it!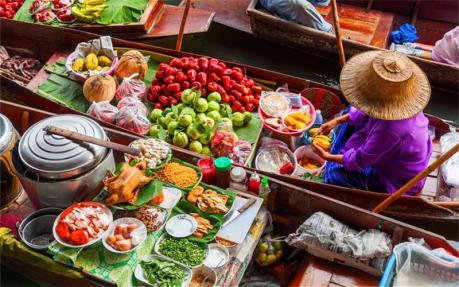 Take a traditional long tail boat to get the real sense of floating village then start your in-depth exploration to bargain in the 100+ years floating market by paddle boat.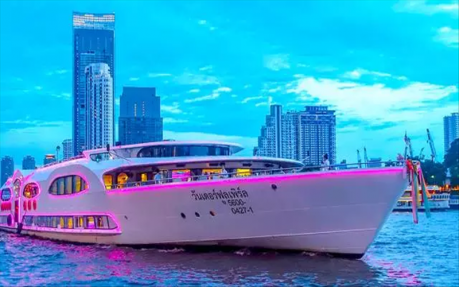 Board a comfortable scenic cruise back to Bangkok before you get bored of riding all the time during your Ayutthaya trip, slow down your step and enjoy your buffet lunch on board!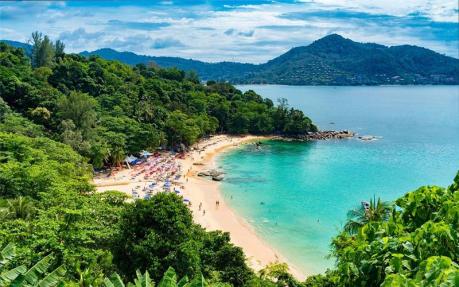 Plenty of free time ensures you could add any optional tours at any time during your trip in Phuket. Free and Flexible!
Itinerary Details
The following itinerary is for your inspiration. Our experts will customize your own tour according to your interests, schedules, hotel tastes and budget. All can be tailor-made!
You Can
Extend/cut down length
Adjust activities to your interests
Change a hotel
Everything you want
Accommodation
3 Nights in Bangkok
2 Nights in Chiang Rai
4 Nights in Chiang Mai
4 Nights in Phuket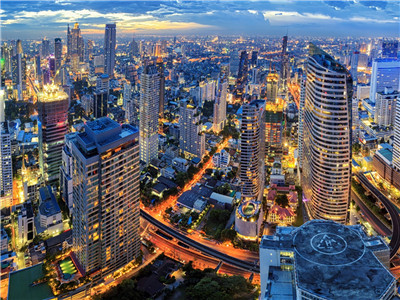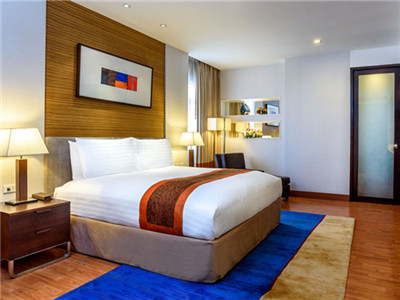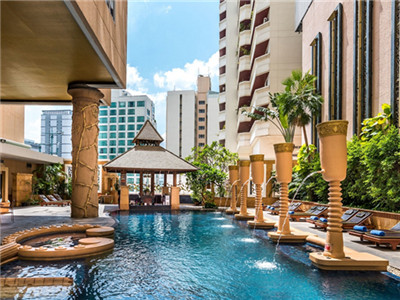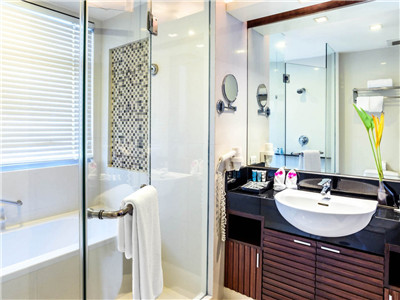 Grand Sukhumvit Hotel Bangkok – Managed by Accor
Why this Hotel:
Within walking distance from Nana Skytrain Station
Easy access to shopping, dining and entertainment options
36 sqm spacious deluxe room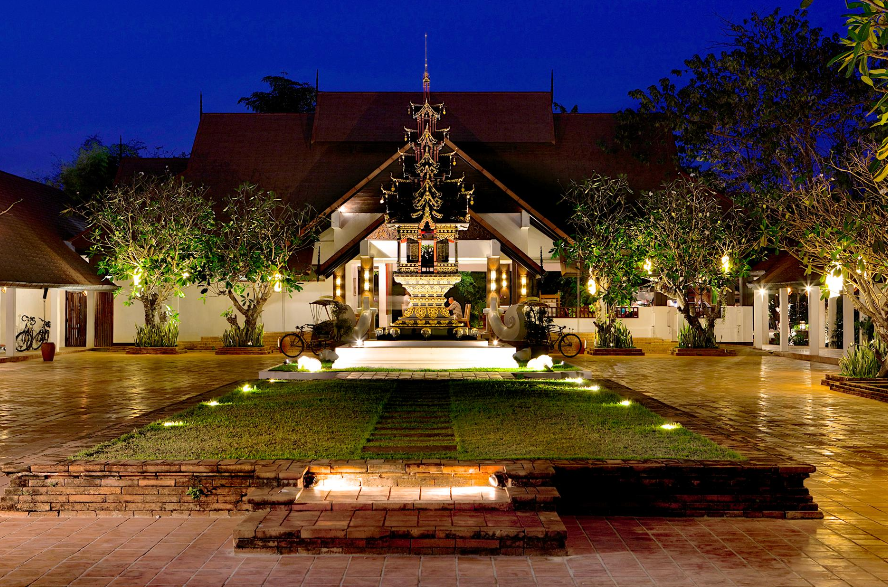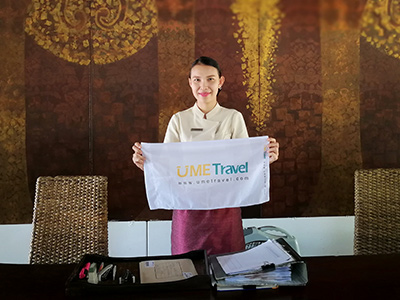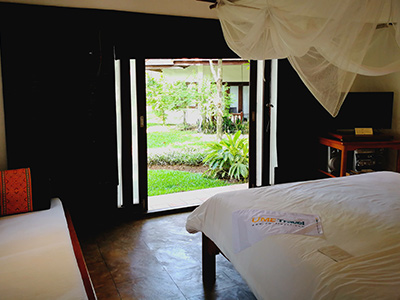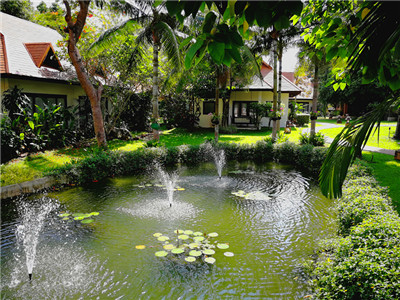 The Legend Chiang Rai Boutique River Resort and Spa
Room Type:Superior Studio
Why this Hotel:
located directly on the Mae Kok River
Within walking distance from the city center
Lanna atmosphere with beautiful garden view
Ideal venue to serve both family and business purposes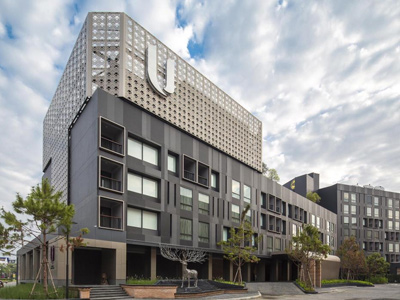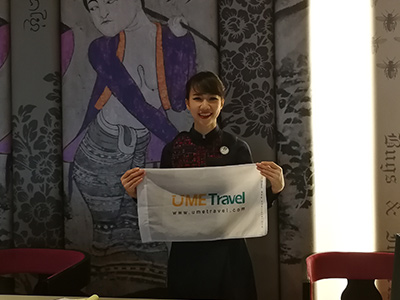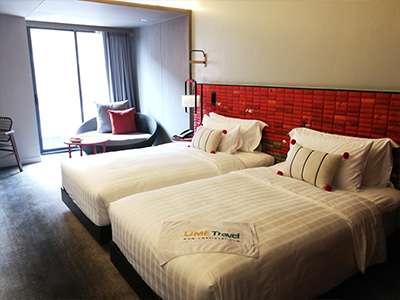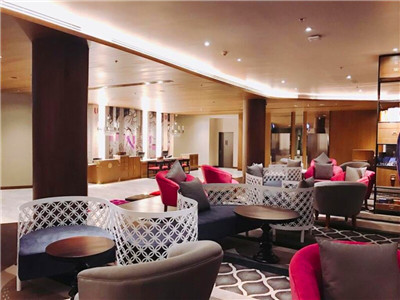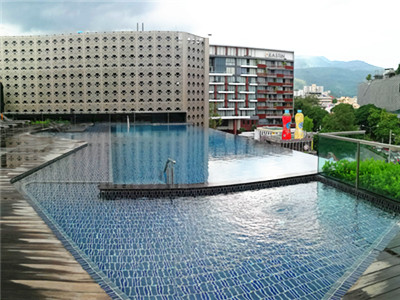 Why this Hotel:
Easy access to the city's must-see destinations.
You choose your welcome drink and "Whenever, Wherever" breakfast.
24-hour use of room.
Free bicycles to ride around the city.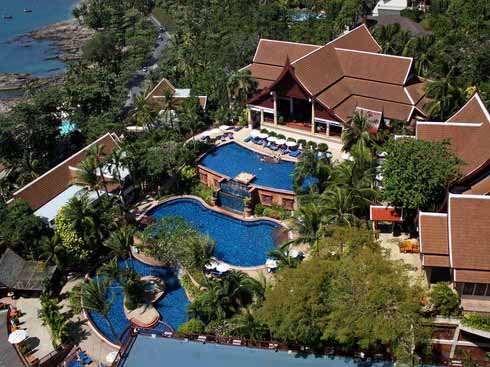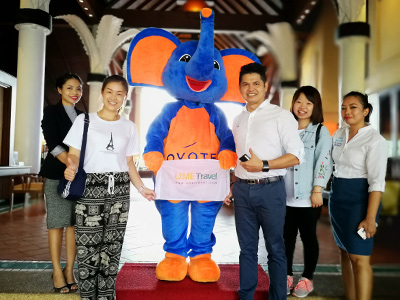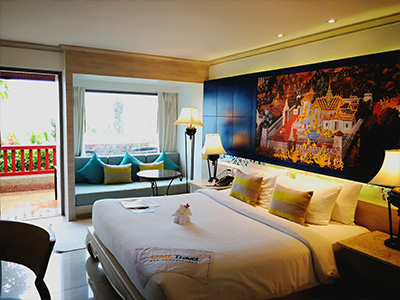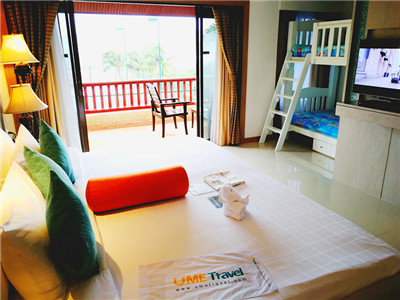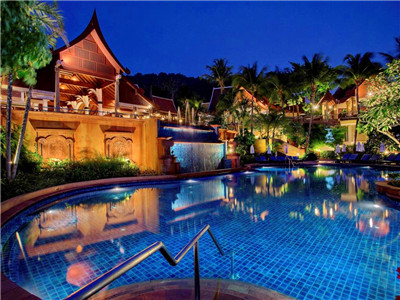 Room Type:Deluxe Family (1 bunk bed+1 large double bed)
Why this Hotel:
Within walking distance to Patong Beach and the entertainment and shopping areas
Every room has its private balconies and spectacular views of the Andaman Sea and Patong
Offers three tier swimming pools with connecting waterfalls
Ideal venue to serve both family and business purposes
What's included
Day1-3
Grand Sukhumvit Hotel Bangkok – Managed by Accor
Day4-5
The Legend Chiang Rai Boutique River Resort and Spa
Day6-9
U Nimman Chiang Mai
Day10-13
Novotel Phuket Resort
Carefully selected accommodation with breakfast
Accommodation based on two people sharing (for each person not sharing a room, the single supplement will be added)
Well screened Hotels

Handpicked hotels with good service and spacious room.

Super nice location

Downtown location with convenient transportation and many good restaurants nearby.
All mentioned internal flights, trains, and cruises
Private & air-conditioned vehicle with ample space
Best-time flight

No early get up. No late arrival.

Better seats

Select seats for you as spacious as possible, such as exit row or bulkhead with more legroom.
All meals specified in the itinerary
Satisfying food

Your special request on food can always be satisfied, no matter it relates to religion or medical purpose!

Local specialities

Traditional local food is delicious and its specialities are worth searching out with our local guide!

Little snack

Wanna try authentic local snack? Please follow us!
Bottles of drinking water and cold towels per guest per day
City map & SIM card (unlimited internet)
24/7 helpline while you are travelling
All excursions specified in the itinerary
All entrance fees specified in the itinerary
I took part in the Thailand tour as I longed for it long ago. And this trip turned out to be perfect to me, same as what I dream of. Every activity was well-arranged so we can fully focus on enjoying myself. Our tour guide was responsible, always tried to help us as much as he can, making this trip worry-free.
The design of this itinerary is very perfect. This itinerary gave me lots of free time to let me discovery the beauty of Thailand. I love this arrangement very much.
The 14- day Thailand trip was genuinely one of the best experiences of my life! Every location was stunning with so many activities available. My awesome leaders made the trip incredible and stress-free. I cannot wait to go on another UME trip!
I didn't know what to expect in this trip because I've never been on a trip like this before. I can surely say that this a trip worth going to. Everybody is so friendly, the guides are always willing to participate in any activities we need.
UME Travel met all my fantasy in the journey. I didn't need to care everything because my designer has organized the itinerary well for me. This Thailand travel was perfect! Highly recommends to you!
The trip was incredible, better than I expected!
It was an amazing experience! I truly made lifelong friends in this group, including the guides. Everything was so laid back and easy going and we had tons of freedom to choose what we wanted to do and when. We got to experience so much of what Thailand has to offer. My only regret is not staying longer!
The trip was fantastic! Ben and Carter were exceptional guides who went above and beyond for our team. The trip exceeded my expectations because of the extended stays in each destination. This really gave me a chance to explore the culture and see everything in each location. Also, Ben and Carter were awesome at establishing a dynamic atmosphere that had all of us begging for a second Thailand trip!
Eva is such a lovely, helpful person. In so glad she got to work with ume. I feel like she really understood us and knew exactly how to work with us. I would love to have her as my guide anyday
The trip was amazing I loved all the places we traveled to. The hotels was good but not really 5 star. We had to do a lot of traveling some days and I would have preferred to have done long travel days at night time so we wouldn't miss out on enjoying the day. But overall I had an amazing time!
This trip was such a great experience. It was my first time travelling alone and I would definitely do it again! It helped me get out of my comfort zone and everything was very accessible which made things easy and fun! Everything was also organized which was great! Ben and carter, my guide and driver, did an amazing job! I enjoyed myself immensely!
Guides were amazing! And it was a trip of a life time! Highly highly recommended!
Overall an amazing trip. Eva and Phoebe showed expertise and they helped to make my trip smooth and simple.
There are not enough words to describe how much I loved being on this trip with such amazing people. Eva made this trip that much more enjoyable. Never a dull moment with her. Saying goodbye was the worst part of the trip.
My experience with UME Travel was amazing! So much so that when I finished my first trip I booked a second one so that I could keep the good times rolling. It wouldn't have been what it was if it wasn't for the amazing guides, they made sure we always had a rad time everywhere we went. The locals that they introduced us to elevated the experience to a different level that I'm so greatful for. The accommodation was the perfect mix for adventure and relaxing. I would recommend a ume trip to anyone and everyone who's looking to have the time of their life that they'll never forget!
The 13 day Thailand trip was a great way to see a few countries in a short amount of time! Travel days were usually different modes of transportation which was a nice change and all the accommodations were everything we needed and more. There are lots of options for activities but you can really do as much or as little as you'd like! Great views and super fun guides. Would highly recommend this or any other Ume travel trip!
Had an amazing time travelling to Thailand. Very knowledgeable tour guides and awesome accommodation and food. There was something to do everyday and there were many optional activities to choose from. I would highly recommend UME travel to anyone that's looking for a fun and affordable tour!
UME travel is a well organised your that gives you an ausome experience of food and culture. Your guides are cool as well
UME Travel 14-day Thailand trip was amazing for such an short period of time. Everything from temples, sights, activities, and social aspects made this trip just a pleasure to be on.
The trip was fantastic! The amount of days that we spent in each place was a good amount. I loved Chiang Mai, so personally I would have liked to spend a few more days there. The transportation to each place was great. Loved the slow boat to the border. What a great way to travel. The accommodations were pretty good throughout the tour. The transportation was good as well. The guides were amazing! So bubbly and enthusiastic. They are great at Thailand's history and culture!
I did't know what to expect from the trip. I went in with open eyes and ready to experience new things. The trip was really excellent. It was well organized.
My trip with UME travel was amazing! It was so much fun to be able to wake up everyday and go on an adventure trying something new. Our guides were fantastic and made everything run smoothly, which was great.
First off, let me start by saying how incredible ume travel really is. The tours they set up and the guides they provide for the trips really do make the experience as easy as possible and allows you to feel free to just enjoy yourself without having to worry about a thing! That being said, there is one leader that really stood out to me when I toured with him. James O'Brien really made an impact on me and our entire group as we travelled through Thailand. James was always upbeat and cracking jokes. He was always encouraging us to try new things and shared his past experiences. Despite being a guide and always surpassing his duties by keeping everything running smoothly and us having a good time. He is an exceptional tour guide and it would be a great privilege to tour with him again!
UME Travel is a great tailor-made travel company! I have no complaints and I will definitely be booking more tours with them!
Dave and Ben were amazing tour guides, they were really friendly and always willing to help out (I was having issues with my flight back) and they made sure I had everything sorted. Alex and Amanda were also really good to have on board! Alex kept the tour really interesting by telling us info and fun facts about the temples! Wish I could have stayed on Thailand longer - would rate 10/10 :D
Just finished an 14 day tour through Thailand. This is my first time to Thailand and UME Travel advisor helps me making the whole travel. Thank you for your hard work and heartfelt advice! I had so much fun and enjoyed every second of it. Had two tour guides Dave and Ben both amazing at what they do and I love them so much. Would go on a tour again with them in a heartbeat. Couldnt have asked for a better time or better experiences
We had a great time with UME tours. Transfer from airport as well as pickup from airport was prompt. A fantastic full day tour. Just my husband and I so a private trip. My highlight was the long boat ride to the temple on a little island. Lots of laughs on the boat with huge waves! It was a very memorable trip for the entire family.
For a booking agency they offer a range of tours at a good price. The tours were awesome with some awesome (vegetarian)food. The pickup vehicle almost always arrived before time and waited for us and tours were properly charted out. A lot of tour choices were made available to suit our interests and convenience. A great thank you to all and everyone from UME travel for making my trip a memorable one for me.
I contacted this tour agent regarding to see Siam Niramit in Bangkok as well as plans to have a cave tour from Phuket Krabi. The owner provides superb response times to questions. Eva has a wide variety of tours to choose from. Her tours are MUCH pricier than other company. Although we have planned to book it when we have arrived there, but when traveling with a large family paying cash is not practical or safe. For these reasons we opted to go with UME and saved hundreds of dollars by doing so.
We went out on 15 Aug. and it was raining but was still our enjoyable days in Bangkok and when we go to Chiang Mai, it is sunny! the staff there were helpful! we had a white river rafting adventure with Elephant trekking and ATV. The elephant ride was a rip-off. and we were absolutely hungry when we finish the whole tour and departure from Phuket and the flight was late, although it was not their obligation to get us some food on the way, they had help us on filling our stomachs. Its an awesome trip we had! After we have arrived at home. They sent us email to ask our feeling and feedback. Great! is what I want to say!
My family enjoyed the experience of doing the island hoping in Phuket, Phi Phi and Krabi, the LUNCH was very comfortable. In the afternoon it was raining and the speed boat was sooo fast but thank you to the professional boat driver/captain we enjoyed the bumpy ride. We were never rushed on our tour and had a good time at every island that we visited. In short UME tour are very professional, warm and great value for your buck. I recommend to get the speedboat tour. The pick up to the trip was very prompt with the minivan.
Our tour guide Eliza in Bangkok and Ayutthaya was fantastic and was very knowledgeable! If you are interested in learning about history and Buddhism, he is your best bet. We also went to an elephant sanctuary, traditional Thai handicraft factory & Damnoen Saduak floating market. The cars was very good and comfortable and the guys very pontual. It takes only us so we can go at any time as we like. They took us to very taste and typical restaurants! Very organized. Satisfied with their service.
I would definitely recommend UME to each and everyone! They are reliable, efficient and provide amazing tours! We are a family of 4 adults and 2 children and booked a 14-day tour a couple of months in advance and the correspondence was excellent, you may wait for a few days to get an answer or response but everything was arranged prior to arriving. Apart from the itineraries I made, our guide took us to some 'off the beaten path' places which are impossible to find if I wasn't with him.
I had 1 wonderful tour with ume travel and it was a great experience! We are a vegan vegetarian family, so on the trip she ensured that we ate right and at the right places.
Read great reviews about UME so we decided to book our Bangkok temple tour, Elephant trekking and Phi Phi tour with them. The agent arranged us all the best things, such as tour guide, nice and comfort vehicle. Especially i've been falling in love with awesome places they took us to. Happy with the tour itinerary prepared at short notice; prompt responses to our email inquiries; helpful and courteous management and staff; smooth driver knowledgeable and accommodating tour guide.
We were very happy with the service rendered from ume travel, beginning from Eva, who we liaised with via email. She was prompt in her replies, and knows what special tours to customise according to your wants. I visited Phi Phi island recently in May 16 with my family while on a vacation to Thailand. We took another Thailand tour booked through umetravel. It is much better than before! We pick up from hotel in morning and get by van to the pier on the speed boat with close to 30-35 visitors on the trip to Phi Phi Island. we had opportunity was a trip amazing view which we enjoyed thoroughly. We do some snorkeling and saw corals and many colorful fishes.
It has been an unforgettable trip ever. We came to Chiang Mai for business trip with a small group. We found uemtravel on the Website. We asked this agent to operate meeting group with visiting nice attractions in Chiang Mai for us. It has been beautifully worked and smooth. On the trip we got free fruits, free water. Our guide was very young but despite on his age he got huge knowledge of all visited attractions and he was really funny :) ume know all what we need as a little group. Water and flowers (for Buddha) were provided which was unexpected. Every pick up and drop was on time. The travel agents and pick up drivers were friendly.
We did the Floating Market, Railway Market, the Palace and other Bangkok Temple. On our way in, I left my phone on the airplane in Bangkok. He had the driver drop us off at the mall on our way back to the hotel so that I could replace my phone. He ended up going in with us and stayed there for almost 3 hours until we were finished. I truly feel honored to have met such and amazing human being. As to our beach tour, I will give four stars for the tour company itself. Great staff, nice speed boat. The main guide on our boat was great, showing us the good spots to snorkel.
I had pre-booked the tour by emailing UME a couple days before I arrived in Bangkok. She was very responsive to emails, and was happy to clarify any questions. He was happy to answer any of my questions, and was really proactive with taking pictures throughout the activities. Our tour guide was excellent and she took great care in explaining everything to us, and our driver was great too, he made sure we always had water and cold wet wipes throughout the trip.
We booked this tour in advance. The booking contact was very friendly and responsive. There were no issues with pre-paying the deposit through PayPal and we had no concerns about it either due to the fact that other members reported a good experience. We were not disappointed either. We felt comfortable at the hotel they provided. In additional, they provided a wonderful trip to Bangkok & Chiang Mai. I firmly believe that you will not regret if you choose ume travel.
We was booked 14 days for our family. Everything was professionally organized, pick up on-time and smooth tour program. Because our visit time is happened to be the funeral of the King of Thailand, our tour guide Sam was absolutely fabulous and gave us extra special attention and gave us such great insights into the Thai culture, people and Temples. He also knows the perfect spots for images for social media posters like myself and offered to take many photos of us. Great experience! Would recommend.
I booked the tour through internet with Pheobe since many tourists recommended this agent. When I arrived in Bangkok Mr Sam picked us from Hotel. Everything worked perfectly as we planed. Mr Sam is very knowledgeable, patient, helpful and professional. He speaks good English and Thai. Sam is so kind to take care of my father who is a 81 year old senior. Each day after the tour he takes us to the hotel. During the tour he always asks us if you want to take a picture here ? It was an awesome 14-day tour!
I booked a 14-day Thailand tour through UME Travel. Our local guide Sam was wonderful. His knowledge of Bangkok was not only extensive but he put his own personality and experiences into it. The trip was very organized and thorough.
Our tour guide was the funniest and the nicest. He show me all must-see and leave us enough time. We never miss any good spot for photos. This agent provides excellent services. The Grand Palace was one of many beautiful Temples we visited while in Thailand. My money is well spent. I highly recommend them.
After reading a lot of reviews I decided to book with umetravel. Our local guide was Nichapa. She is a fun and enthusiastic guide sharing her views on a great city. She took us to a great little place for lunch and we were transported round in a new air conditioned car which was ready to set for next destination each time we got back in. You will enjoy and feel relaxed with ume travel. i can honestly say it was worth every penny we paid.
We booked this tour before leaving home. Email and telephone communications were pretty good. Eva has specially tailored our itinerary to match with our schedule and gave us one of the best tour guide we had. .We had a great tour loads of fun /food and local transport, which is amazing . I couldn't imagine the tour going any smoother. Thank you!!!
We had our ume travel tour with Sam, who was gracious, interesting, and incredibly informative. We visited Bangkok, Chiang Mai and Phuket…ect.. All in all, a wonderful tour & experience.
It was great. The car was very comfortable and the driver spoke good english and told us some interesting information on the way and gave us great history lessons. You do take time out to rest and relax during the day so you are not going at break neck speed. The pace is actually quite reasonable.
My partner and I took this tour. We had Eva as our advisor. She was friendly and arranged everything to our requests via email. Everything was settled quickly and smoothly before our family trip to Thailand. The tour was excellent and very enjoyable. I can recommend this tour to any body, well organized .
service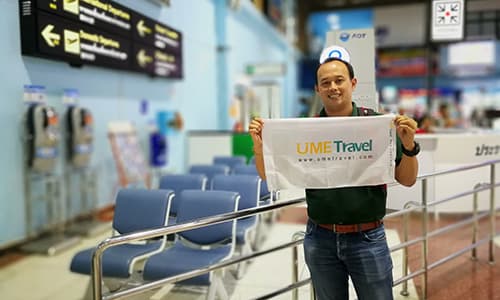 Professional Guides & Drivers
We offer professional private tour guides with over 10-year experience, well-performed vehicles less than 5-year service life and licensed drivers with 5-year practice. Each of our employees undergoes rigorous screening before they can join our network.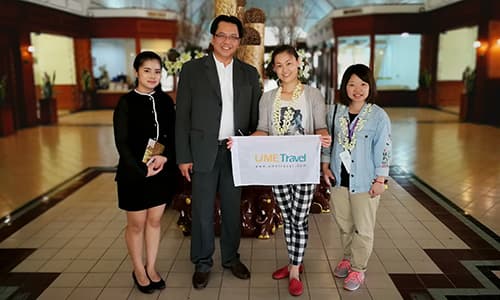 Well-selected Scenic spots and Hotel
All the hotels we advised have been inspected by our team and we spend time each year to top up our knowledge on the spot. Continuing Positive feedbacks on them from former customers because of their outstanding and unique characters.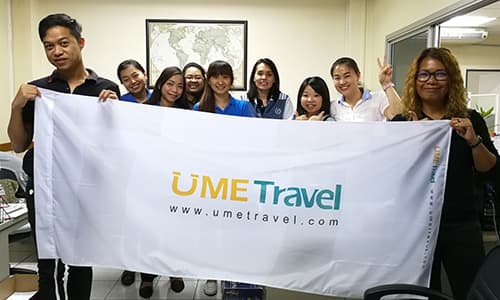 Local Available 7/24
You will have our local team's urgency contact number and we are available whenever and wherever. If you meet any problem or need any help, just make a phone call and everything will be settled down at a time.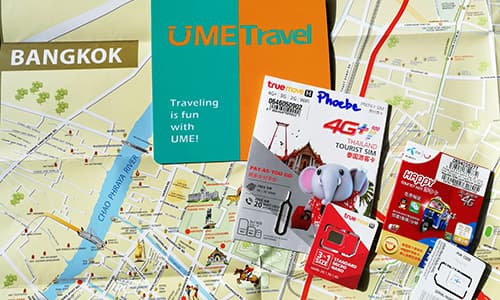 Warm Welcome Kits
We provide the welcome kits for each customer, you will receive the SIM card, city map, a bottle of drinking water and a cool towel per guest per day for FREE. Get all first-step information and useful tips in one profile and make your first tour simple and easy.