Traveling to Koh Lipe for the First Time
Last Updated: March 09,2020
Overview
The island of Lipe is a lovely vacation destination because its crystal clear water is impeccable for snorkelling. The island possesses several restaurants as well as accommodations options. One of the significant events that make the island more famous is the snorkelling tours. From experiences, we've have prepared a complete up-to-date Koh Lipe Thailand Guide that covers how to get to Koh Lipe, ferry schedule, most exceptional Lipe hotel accommodations, beaches, restaurants, as well as other things to do on your best Thailand tours.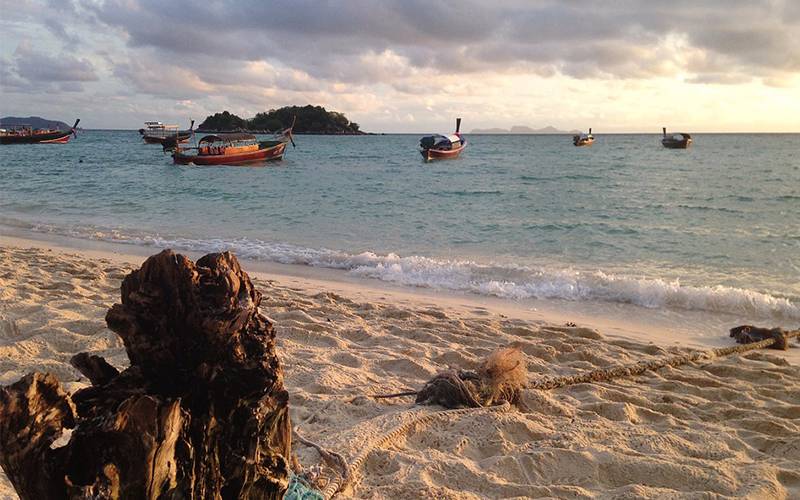 Major Beaches
The three key beaches that can be found in Koh Lipe are listed below;
Sunrise Beach
This Beach has got the most significant number of hotels dispersed across the whole of the beach, for any type of budgets. This could be a huge shortcoming, but I was surprised to discover that there are many cool spots where you can find a space that is big enough for relaxation on the sand.
Pattaya Beach
Stretched across a cove in the southern shore of the island, the Pattaya Beach is the central beach in Koh Lipe that serves as the leading entry point for boats during high season. You can find several accommodations, cafés, and taverns on the beach and it has got access to Walking Street directly. Notwithstanding all the traffic, it still manages to showcase its white sands and clear warm waters.
Sunset Beach
Despite being the smallest of all the three beaches in Koh Lipe, the beach offered me a hippie vibe. The beach is also more reserved with the fantastic view of nearby islands of Adang archipelago and importantly the Koh Adang. Apart from that, there are some very cool cafeterias and lodging house on the beach. Above all, the Sunset Beach is the perfect destination to spend a lazy late afternoon in Lipe.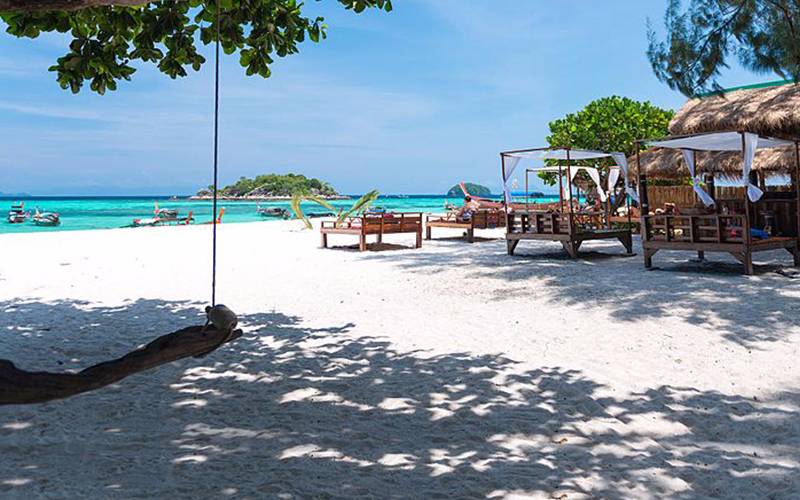 What to Do
Go Diving
There are numerous dive shops in Koh Lipe, and I can see why. The water around the island is shallow and clear, and there's a ton of reefs to explore in the underworld. Compared to other diving spots in the world, nothing is too expensive here.
Rent a Kayak
Sea kayaking around Lipe is an excellent way to inspect the concealed snorkelling spots and see the island from a different standpoint. Many resorts and diving shops have kayaks to rent with rental prices from 100 baht/hour or 300 baht/day. You can make even escapade yourself to the neighbour Ko Adang – the trip should take you around 1 hour each way. Nevertheless play it safe and inquire about sea conditions and currents first!
Go on 1-Day Trip
Both are full-day tours and aside from water and sometimes snacks, they include a lot of beaches, snorkelling and hiking time.
Program 1: includes visits to the neighbouring islands like Koh Rawi, Koh Hin-Ngam, Koh Jabaang, Koh Yang and Koh Adang. There are shorter boat trips involved which mean more snorkelling time.
Program 2: travels to the furthermost islands in the Adang archipelago like Koh Lok Goi, Koh Dong, Koh Hin Saun, and Koh Pung– where the snorkel is even better.
How to Reach Koh Lipe
The city of Koh Lipe has positioned about 60km from the mainland and also the southern-most island in Thailand and the only populated island in the Adang Archipelago. It's also one of the smallest, so many overlook it in their Thailand itinerary trip.
How to get from Bangkok to Koh Lipe
If you're coming directly from Bangkok to Koh Lipe, you can make the journey by air or train/bus. The easiest way is to buy an all-inclusive ticket package (also called Fly'n'Ferry) which contains:
•Flight from Bangkok to Hat Yai, the closest airport to Koh Lipe
•Ferry/Speedboat to Koh Lipe
•Shuttle to Pak Bara pier
AirAsia and Nok Air vend these packages and should be an all-in-one trip of around 5 hours with both. Also, you can miss the flight to Hat Yai and get there by train or bus. It might be substantially economical, but expect the journey to last about 12 to 15 hours.
Ferries to Koh Lipe
If you're island hopping around Thailand, which I highly recommend, you might be interested in knowing only boats to Koh Lipe. Well, here it is. Ferries to Koh Lipe during low season (May to October)As per 2016, the only way you can reach Koh Lipe during the monsoon season is through a daily ferry coming Pak Bara pier in mainland Thailand.
•Best time to visit Koh Lipe
•The ferry departs daily at 11:30 am. Arrives Koh Lipe at around 1 pm.
•High season, from November to April: you can expect warm sunny weather and little rainfall.
•If you're coming in the beginning or end of low season, double check if more boats are running!
•There are mainly two seasons in Koh Lipe:
•Especially if you arrive in the absolute peak season – December and January – I recommended that you book your accommodation in advance.
•Low season, from May to October: despite the temperatures in Lipe are around a comfortable 26-28℃ throughout the year, this period might have several rainy days. As a consequence, some businesses close for the season. However, with a lot fewer tourists around, you might get great deals on some hotels and resorts.