4

Super Experiences!

Our genuine experts explored the destinations time and again and finally worked out the itinerary taking you to experience the highlights in various ways that others might miss.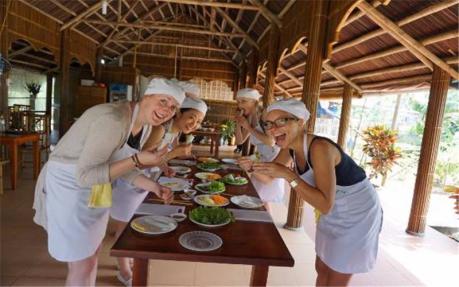 Learn how to cook delicious Vietnamese food to surprise your family and friends at home as a gourmet souvenir from Vietnam. A real hands-on experience...you will be amazed what you can cook!!!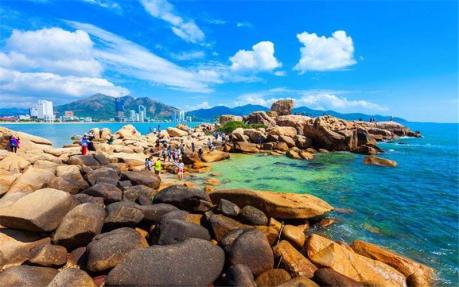 While it's fairly easy to explore Nha Trang on foot, bicycle, and motorcycle. You will find the way you like!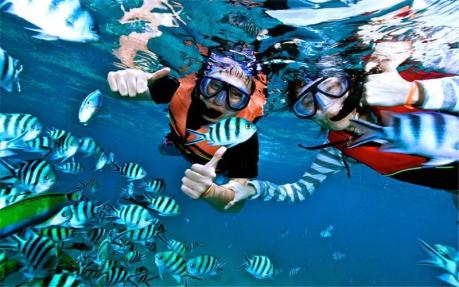 The coral filled area in Hon Mun Marine Protected Area is the best place for snorkeling in Nha Trang.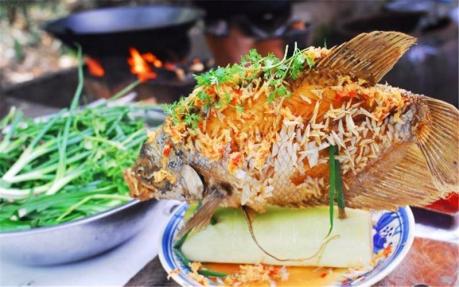 Cruising on the Mekong river, visit local family and have a homemade lunch!
Itinerary Details
The following itinerary is for your inspiration. Our experts will customize your own tour according to your interests, schedules, hotel tastes and budget. All can be tailor-made!
You Can
Extend/cut down length
Adjust activities to your interests
Change a hotel
Everything you want
Accommodation
2 Nights in Hanoi
1 Night in Ha Long Bay
2 Nights in Hue
3 Nights in Hoi An
3 Nights in Nha Trang
3 Nights in Ho Chi Minh City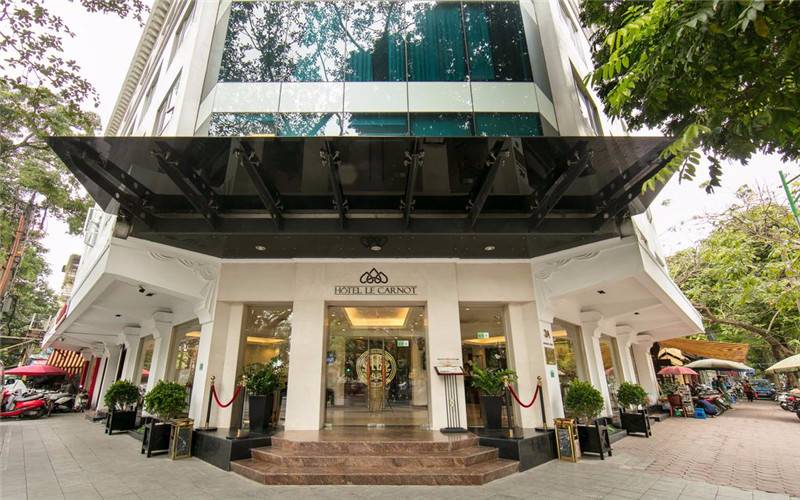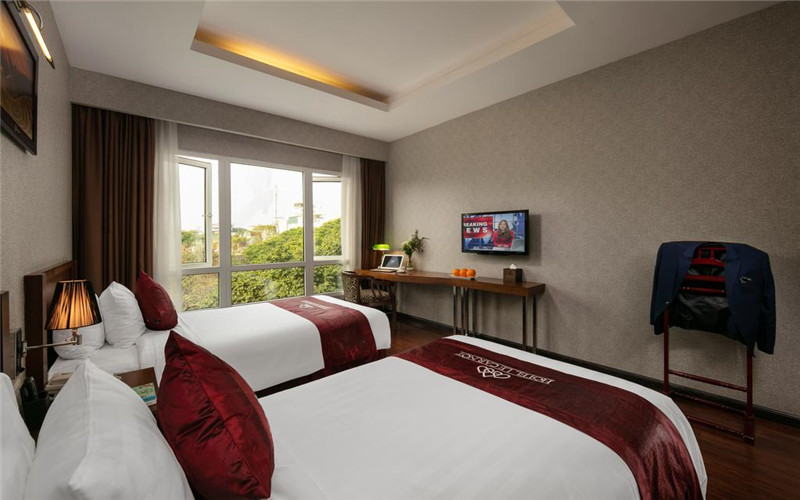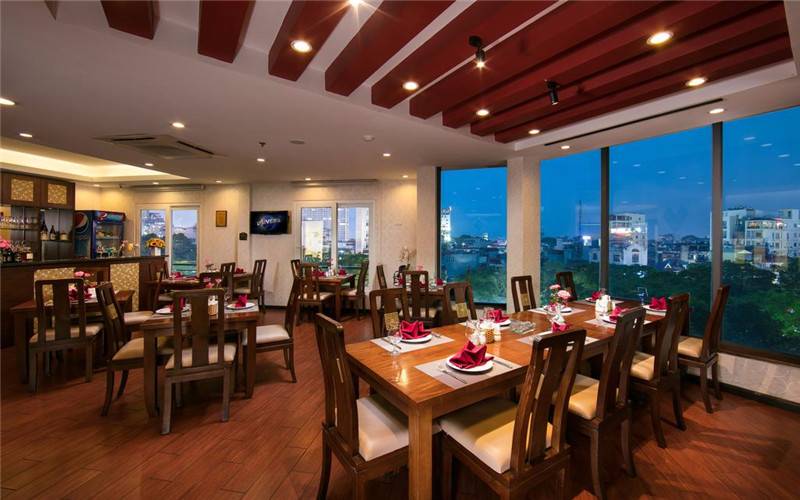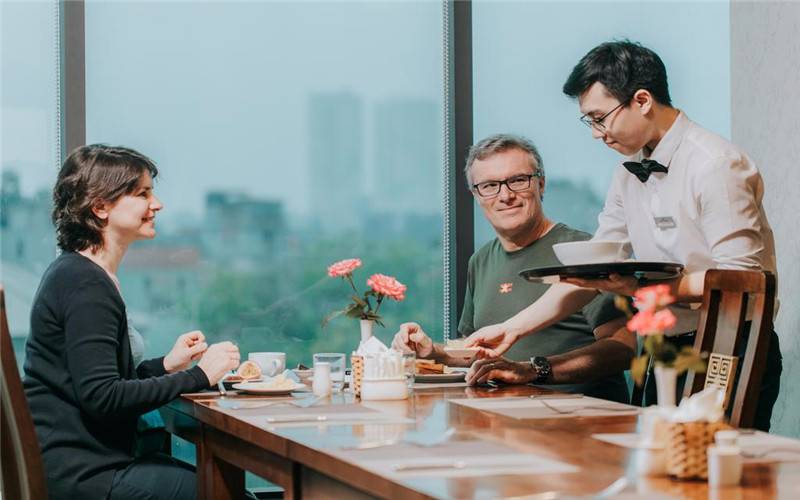 Room Type:Superior City View Park View Room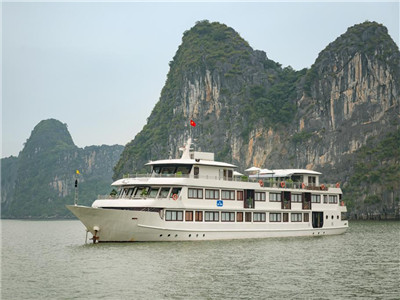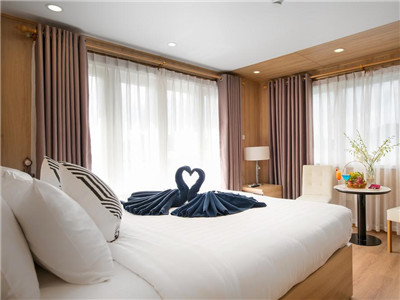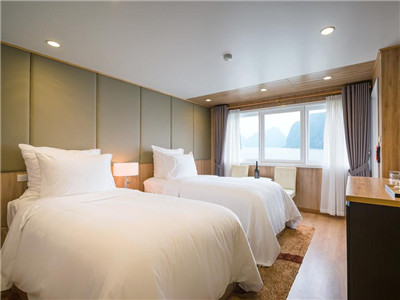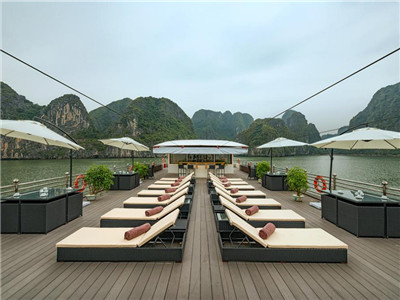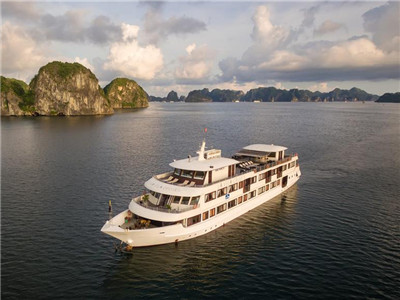 Why this Hotel:
23 sqm spacious cabins come with connecting capabilities upon request
A selection of activities are offered on board, such as fishing and hiking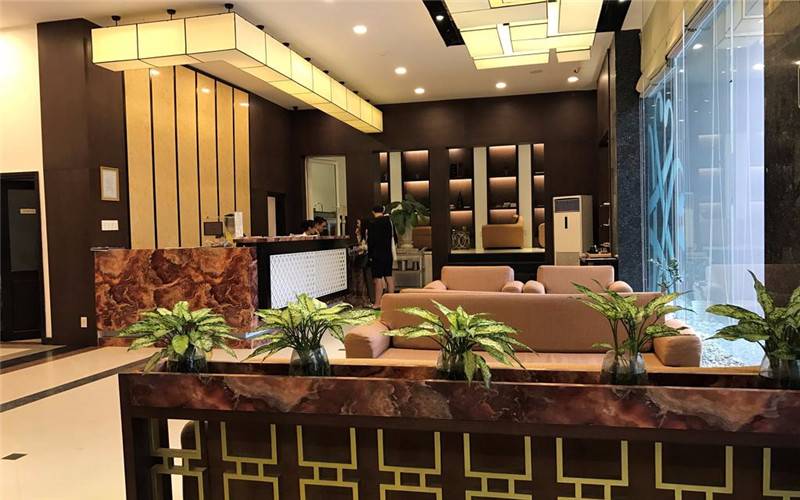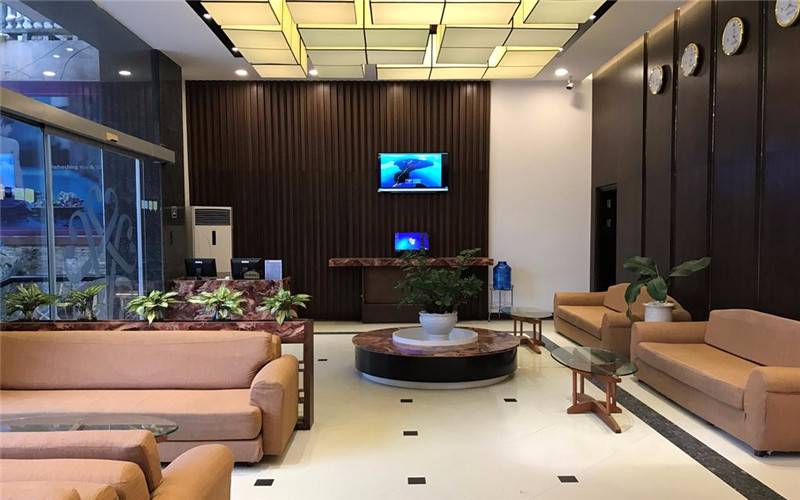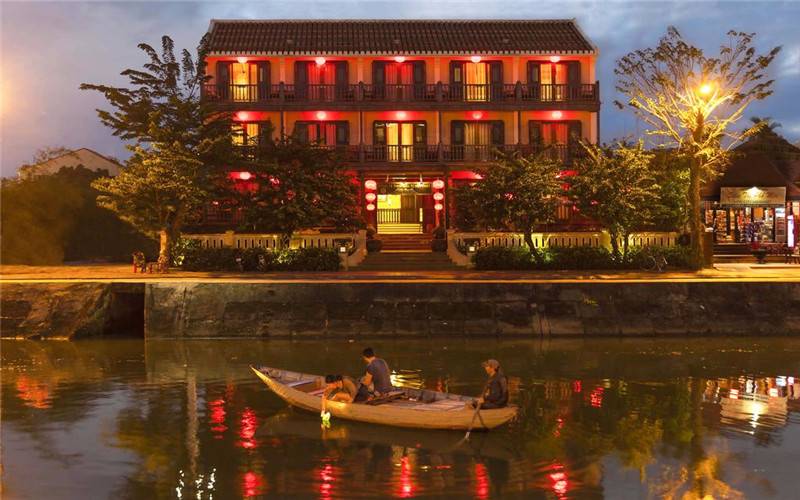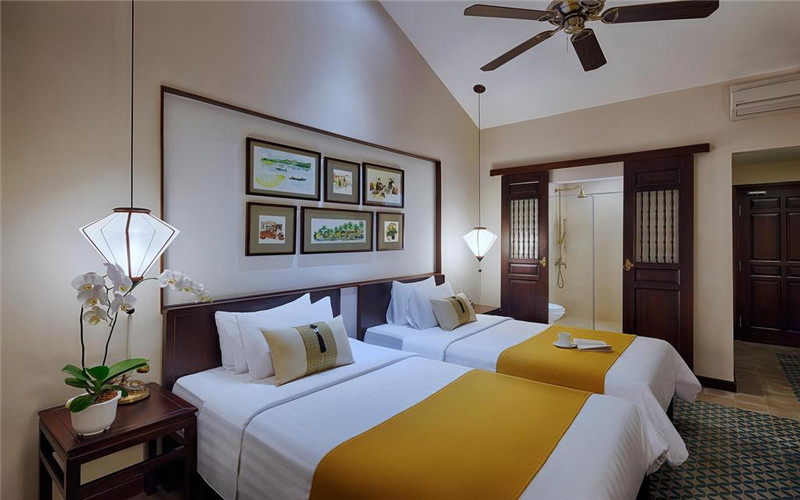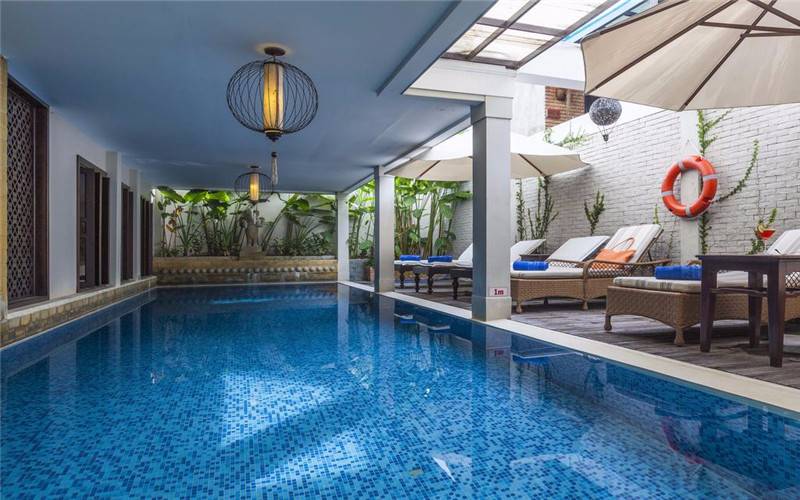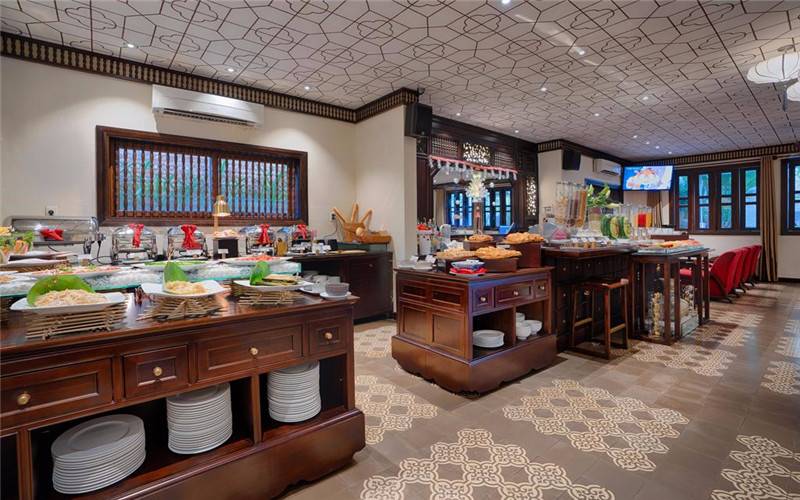 Little Hoi An . A Boutique Hotel & Spa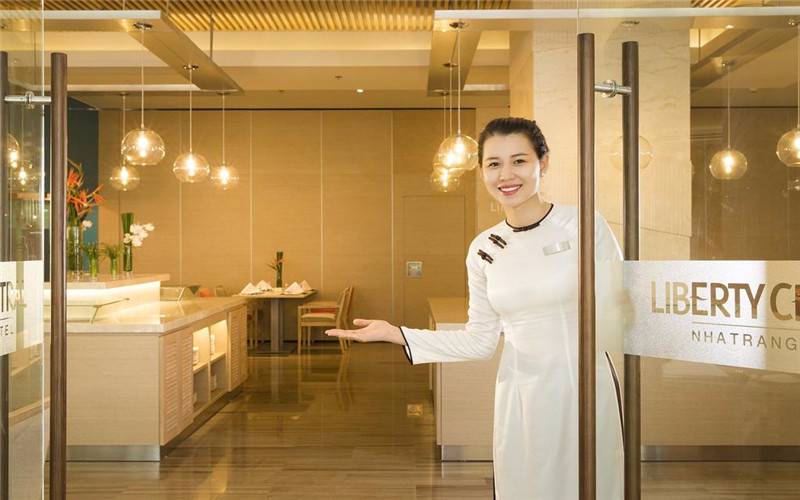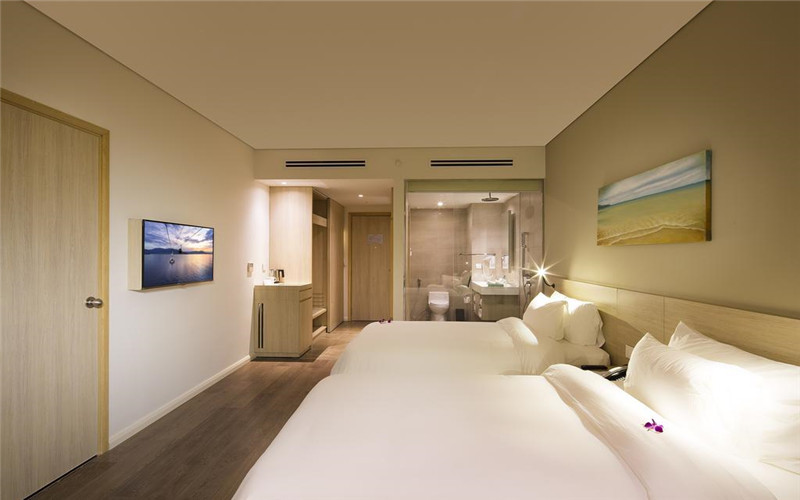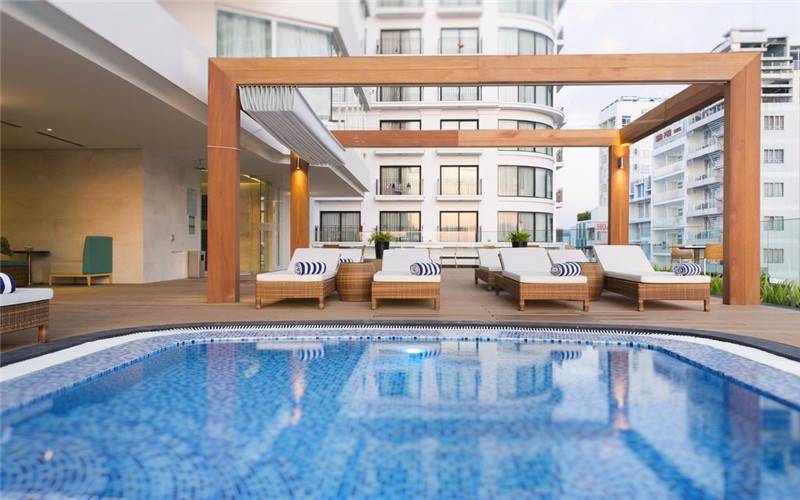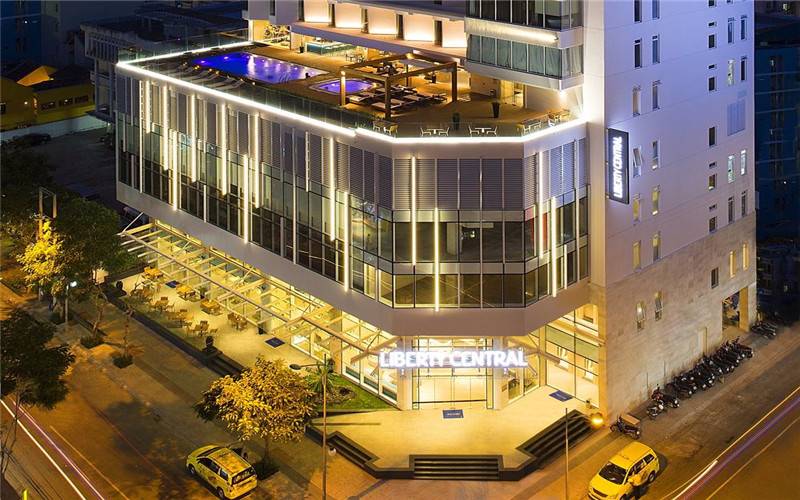 Liberty Central Nha Trang Hotel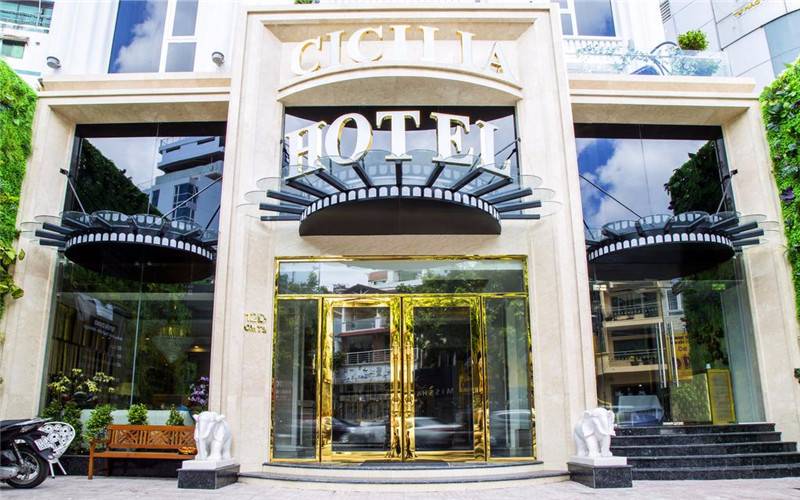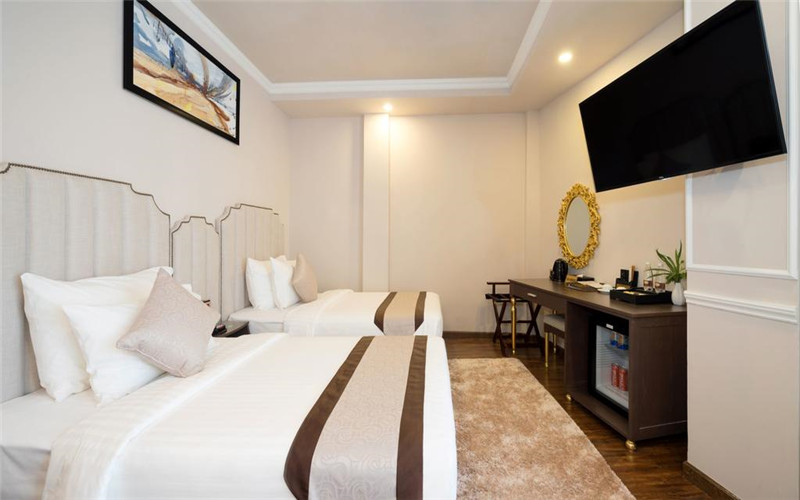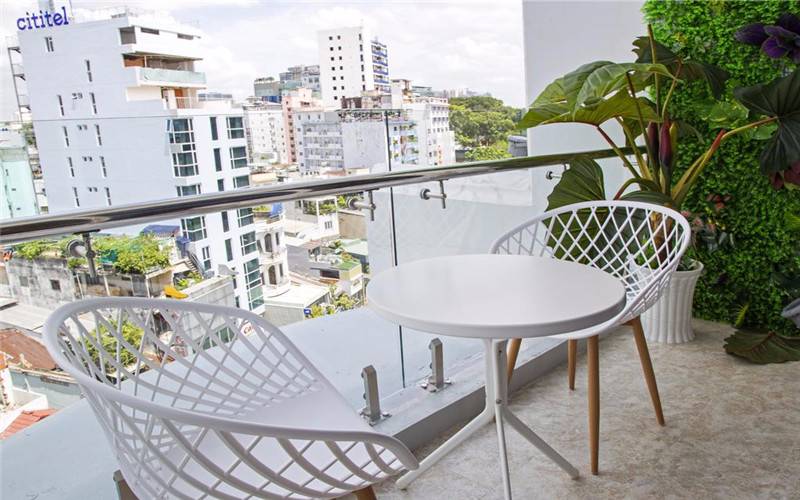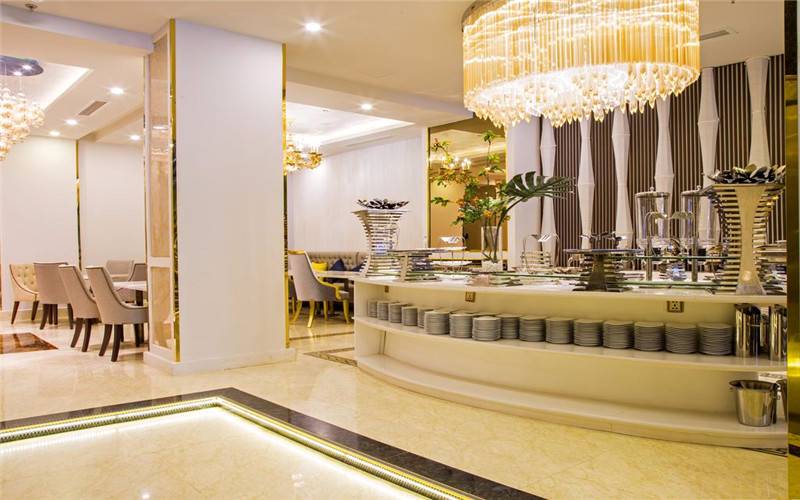 Cicilia Saigon Hotel & Spa
What's included
Day3
Lavela Premium Cruise
Day6-8
Little Hoi An . A Boutique Hotel & Spa
Day9-11
Liberty Central Nha Trang Hotel
Day12-14
Cicilia Saigon Hotel & Spa
Carefully selected accommodation with breakfast
Accommodation based on two people sharing (for each person not sharing a room, the single supplement will be added)
Well screened Hotels

Handpicked hotels with good service and spacious room.

Super nice location

Downtown location with convenient transportation and many good restaurants nearby.
All mentioned internal flights, trains, and cruises
Private & air-conditioned vehicle with ample space
Best-time flight

No early get up. No late arrival.

Better seats

Select seats for you as spacious as possible, such as exit row or bulkhead with more legroom.
All meals specified in the itinerary
Satisfying food

Your special request on food can always be satisfied, no matter it relates to religion or medical purpose!

Local specialities

Traditional local food is delicious and its specialities are worth searching out with our local guide!

Little snack

Wanna try authentic local snack? Please follow us!
Bottles of drinking water and cold towels per guest per day
24/7 helpline while you are travelling
All excursions specified in the itinerary
All entrance fees specified in the itinerary
Last January we visited Vietnam for the first time. We were with a party of six=> My wife and me, our two daughters en their boy friends. Our stay in Ho Chi Minh City was relatively short, still we managed - with the help of Aileen- to visit some extremely nice and special places like the Cai Be Floating Market, Cu Chi tunnel (which is for sure one of the finest in Ho Chi Minh City!!) and My Son Sanctuary, off the tourist grid. Tour was perfect. First of all our driver was great guy with good humor. He really wanted a great experience for us and he delivered it! We decided to drive our own route when all the other cars went to the known route where there's been signs before.
Very good service and vehicle, friendly driver, we saw everything we wanted including good restaurants.We booked a 10-day tour with umetravel. Absolutely worth the cost. Honestly one of the most memorable tours of our lives, to see such incredible wildlife in their natural habitat. Our tour guide was brilliant, very knowledgable and he obviously cares deeply about the park and the animals, plus his eyesight was remarkable!! He spotted animals hiding in the distance which we would never have seen without him.
We had a great time on this tour. If you're travelling to Vietnam and visit the SE Asia, it is well worth your while to tour the neigbouring and further places worth to see with UME Travel. It adds perfectly up to a great Vietnam experience.
Through the planning process we agreed on an 8-day private tour of Ho Chi Minh City Mekong Delta and a 2-day tour in Ha Long Bay. Based on suggestions we also booked train trips to Da Nang, added a Foodie tour in Hoi An. Our travel advisor adjusted our itinerary to make sure we spent our time wisely and had plenty of time at each of the attractions. Thank you very much!
Thanks Lisa for teaching us your incredible city and made it exciting for our 10 year son whom will always remember this family nature tour to Vietnam! Would absolutely us UME Travel again !
We never felt rushed or that we didn't get enough time at any of the places we visited. Ha Long Bay is best place to enjoy the natural beauty of Vietnam! I would very HIGHLY recommend for anyone visiting Vietnam for the first time.
All Vietnamese guides were friendly and helpful, and in particular, we liked our Hanoi guide David whose knowledgeable stories about Vietnam's culture and history helped us to get a better understanding of this fantastic country. We flew into Ho Chi Min city and at last leave Hanoi. Don't miss Hoi An by night with its thousands of colorful lanterns and Halong bay overnight cruise. They are fabulous. Great trip we did have! Thank you!
I and my friends did the great Vietnam trip with UME Travel last month and I must say the service the staff, tour guides and drivers provided to us were absolutely tremendous. Thank you for looking after us during our trip!
We toured around the bay on a private cruise which was catered specially for my family. The lunch was simply amazing, with a large selection of fresh & delicious seafood. Tomas, our guide was really friendly and informative. He was amazing, funny, friendly and knowledgeable. engaged all the time. David, the car driver was very punctual, helpful and friendly.
The tunnels and the history were amazing to see and hear about we did a private tour with us our family and our local tour guide. David our tour guide was amazing, he was very helpful , patient with us especially because were traveling with little kids. He was very accommodative and let us move around at our pace. Phoebe, our travel advisor, tailor made our tour to suite our needs and personalities and my husband's intimate knowledge of the Vietnam history. He even accommodated my husbands business meeting during the tour while keeping me entertained. This was a fantastic experience. We watched bigger groups and I wouldn't like to be waiting for the others. I would highly recommend them!
Our travel to Vietnam,t hank you all to UMETRAVEL, for contacting us via email to the land service, words not enough to thank you, we will see you again in Thailand soon!!!
Our guide Tien Manh picked us up from the Airport and was with us for our fabulous time in Hanoi. The full day city tour was planned for the following day, we were picked up promptly, the driver was friendly & polite. The guide fully explained our itinerary for the day with timings. We had a full day ahead. Guide's English was excellent, his knowledge of Vietnamese history was extremely good, we learnt a lot from him. Having a guide like this was so important and valuable to us at the very first day in Vietnam, getting to know this wonderful country. We highly recommend going on this tour with this company!
We went to Vietnam for our anniversary. Perfect from start to finish. Helpful and friendly staff, always happy and professional. Food was amazing, delicious and authentic too. Also arrange a special candlelit dinner for us too. We had so many different places to choose from. Our holiday was just brilliant :) :)
Visited old temples and great local scenery. Landmars and more. Got a lot in our 2-week Vietnam vacation.
We will see them.again next year in Thailand. Lol….we already booked our 9-day Thailand tour with them. If you have enough time, go more countries, plan for more then a country as you will love the place! Highly recommend!
What a great trip! Our guides were caring assisting and helpful. We will return here for further visits. Recommended.
Thank you Phoebe you are a fabulous advisor, thank you UME travel for making our time in Vietnam so special.
We loved our Hoi An tour with Thomas. We went to visit old city. It is an amazing place!! Colorful, many shops and restaurants, open almost all day and a lot to see! We are happy we have few days in Hoi an as this is definitely a place to stay for more then a day! Our guide was very knowledgeable and informative and really bought the history to life! He took us to amazing restaurants for lunch and we tried out extremely amazing dishes and the best dim sums in the world! He speaks excellent English, is very easy to talk to and has a great sense of humour too.
Vietnam is a land of great things and all we are trying is bring to our customers the insight into the best of my beautiful country. We are happy to hear you love many aspects of it. It was my pleasure to meet you both in Hanoi as well.
We had an amazing experience!very helpful!
We were a bit worried with two families of four going to Vietnam for the first time but I have to say, after the experience, I'm already looking for our next destination with UME! We have traveled extensively on our own but sometimes you want to de-stress and let someone do the figuring for you. That's why this was perfect!
Our local guide& Driver were fabulous. Their planning and execution was perfect. The route interesting with plenty of variation. The weather - we'll sadly torrential rain for 3 of the 5 days. But we still thoroughly enjoyed ourselves. Thanks for a great relax holiday.
Many thanks to our guide for a fantastic food tour today. We picked this private tour as wanted to be able to take our time. Dawson was extremely considerate - went well beyond the time allocated and helped us buy a few additional requirements with patience and humor. He really made the tour for us.
Great food, great response, great transportation, great hotel at Hoi An, great Ha Long bay cruise tour. Excellent tour in totality. Professional UME, no complaints.
Well organised tour. We loved every minute.
Considerate service, good eating, comfortable accommodation and tranfer, kind driver and funny tour guide, all these make sure me a nice trip.
We choose the 15 days tour of Vietnam because we can experience the culture and nature from the north to the south. We enjoyed the sight seeing, the food, the historical site and our kindly your guide. She reminds us for all things and recommend the local experience to us.
We have a good time in Vietnam. I have a cooking class in Hoi An for my birthday, and my really kind tour guide take lots of picture for us. It must be a special memory for us.
My friend and I went to Vietnam for 15 days, it was the best holiday ever. Our travel advisor Cathy was excellent, she adjusted the tour depend on our wants. Our budget is limited, but she made a good arrangement for us within our budget and we have really a good time.
Considerate travel advisor Diana recommend a really good route for us and adjust something based our interst. Knowledgeable and friendly tour guide, who are there to support our decisions which enable dreams of a wonderful trip become a reality.
My travel advisor Dan give the best suggestion for our tour in Vietnam. My parents above are 65 so we need more comfortable tour. Some adjustments has been make to make our tour more leisure. And my parents are very happy for this trip. Thanks for Dan and our kind tour guide.
They arranged our trip taking account of our interests and budget. Our tour guide is quite experienced and helpful, the driver is also great.
This was my first time to Vietnam and I absolutely loved it! The tour was amazing, everything was so well organised and run so smoothly. The hotels we stayed were all clean and comfortable. The sights in Mun Island is amazing, the crystall water and beautiful beach is apicturesque
Visit our favorite places in Vietnam was on the top of our bucket list for 2 years. We wanted to plan a journey that would be tailor-made just for us. We found UME travel in the internet. We tried to contact them. Diana replied in very short time with her knowledge about the Vietnam. She gave me lots of professional suggestions and tailor-made the itinerary to fit our interests. She planned the perfect trip for us and we all enjoyed. Thank you Diana!
My friend and I went to Vietnam for 2 weeks in August. It was the best holiday ever. Phoebe who is our travel advisor is excellent. She listened to what we wanted and create a brilliant package together for us. We have already decided to book our next trip to Cambodia and Thailand with her.
Thanks to Lucy, our local guide in Saigon (HCMC), who allows us to understand a small part of the Vietnam war and how the Vietnamese were so smart and tenacious and the power of their aspiration to fight for their country. Lucy is easy going, professional, considered and knowledgeable. We were so lucky to have her as our guide.
We love every places we visited in Vietnam. Thanks to Phoebe Fu, who made our tour in Vietnam very well organized. She is so helpful, friendly and knowledgeable and we can say without her, our Vietnam would not come true so soon. Thanks once again!
We spent a fabulous holiday in Vietnam. Thanks a lot to our guide Eric in Hanoi, Lucy in Ho Chi Minh city. They are quite helpful, professional and knowledgeable. Our hotels picked by our travel advisor Carrie in good location and the tour she organized for us was worry-free. What we should do during the trip was enjoying natural beauty of the country.
This tour was absolutely amazing! It really exceeded my expectations. The itinerary was fantastic, and activities were great! We enjoyed them all. Our local guide Ben in Hanoi was awesome too, his experience and personality really made the trip 100% satisfied. I had authentic Vietnamese food which is very delicious. We will recommend this tour to everyone who want to visit Vietnam.
I had a fantastic time in Vietnam. The places we visited were interesting and our tour guide was really knowledgeable. I would definitely recommend intrepid when travelling to places where you are unfamiliar with the culture!
Traveling with UME was an eye opener! The perfect mix of guided destinations, local advice and free time to explore. Our tour guide was amazing rearing to go for each days adventures. Those of us on the trip are already planning our next intrepid adventure.
My recent trip to Vietnam with my two friends was so far out of my comfort zone, but from the minute we met our tour guide Phan, I knew that we were in good hands. He was always available to answer our questions.He was full of information, tips and advice that became invaluable when we were on our own. He made this trip so enjoyable that I would not hesitate to book another trip with UME.
The word "great" can be prefixed to many words: Tour, Tour Leader, Accommodation, food and especially the lifelong friendships made.
This tour is as hot as Vietnamese weather, I had an amazing time and was lucky to travel with UME, If you getLucky as your trip manager you're in for an amazing time. Would 100 percent recommend, will not be disappointed.
Enabled us to see and do things we could not have done ourselves and took most of the uncertainty out of traveling in an unfamiliar place.
We had a great short tour of Vietnam with a fantastic local guide as our host. Could not be happier with our experience.
This trip was soooo fun and for your money I think is incredible value. Hotels exceeded my private car was very comfortable and always air conditioned and Clean! Trip inclusions were incredible!!
Was a great tour overall. Our tour guide is so thoughtful and considerate. He help us a lot when we needed a bit of baby-sitting! The activities were organised balanced and we have enough time to rest. Tour guide Manh is so passionate and skills, he takes so many beautiful pictures for us, they will remind us of the good time in Vietnam.
This was such a fun trip and I met so many kind, adventurous and positive people! Everything can be arranged to meet our needs. Manh knew a lot of useful tips when it came to restaurants, bars, stores and was always willing to help out.
I totally recommend this tour! You get to see a lot in a short time without feeling rushed. Good balance of culture, nature and party! Your can't miss the Nha Trang and Vietnamese cooking class.
We have the most amazing 2 weeks in Vietnam. Having never heard anything about the country, this tour was the perfect way to see everything and get a good overview of the culture. We enjoy the activities and the free time in the beach. The Cooking Class is a good experience.
We were 3 in my group and we had such a good time. Our travel advisor gives us many good suggestion to save our cost, and she make many efforts to adjust the tour base on our date and needs. Manh was a fantastic guide and was really knowledgable and always ready to give advice and help on where to go and what to do in our free time. The tour provided the perfect mix of guided activities and leisure time.
I had an amazing time in Vietnam and made memories for life! Great time in Vietnam! I loved that food & drinks at the welcome dinner were included, that's something you don't usually see. If you are a historical site lover, Cu Chi Tunnels and War Remnants Museum in Ho Chi Mihn and the Hoi An historical site can not be missed.
Being my first trip to Vietnam. I was so impressed with everything on the tour ...the accomodation was so clean and comfortable. The itinerary was packed full off fun and adventures doing things that made us understand the culture and fall in love with the country. They arranged everything what we wanted, everything went very smoothly, had wonderful trip.
My husband and I just did a 12-day private tour of Vietnam, and we enjoyed the experience tremendously! The organization was top-notch. Before the trip, I spent months and months communicating with travel consultant Cathy via email tailoring and customizing our trip, and she was always polite, professional, and super patient. I have many requirements for our trip and change many times, but the result was well worth it!
Our Vietnam tour was a great experience and exceeded our expectations. We thought that it represented great value for money and would recommend UME Travel to anyone thinking of taking a tour in Vietnam. The guides were all helpful, patient and knowledgeable and the drivers are courteous and drove safely.
The memories of our trip in Vietnam are all positive. No hassles, no issues, no stress - the cost of a private tour was quite reasonable. Thank you to Cathy, all our guides, our drivers!
Carrie listened to our interests and made suggestions as to what we might like to do. All the guides in Vietnam were knowledgeable and helpful. We had a great trip!
Cathy was an amazing person to deal with. She gave me the best price compared to other agencies and everything is deserved and even went above and beyond. Will definitely use her and UME Travel again. Thanks again Cathy for the exceptional service.
service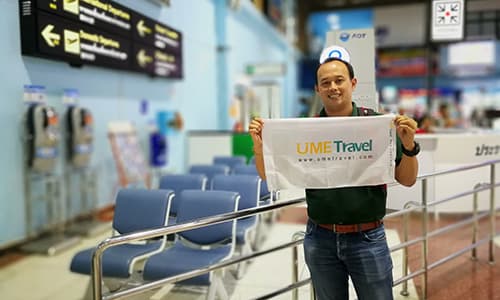 Professional Guides & Drivers
We offer professional private tour guides with over 10-year experience, well-performed vehicles less than 5-year service life and licensed drivers with 5-year practice. Each of our employees undergoes rigorous screening before they can join our network.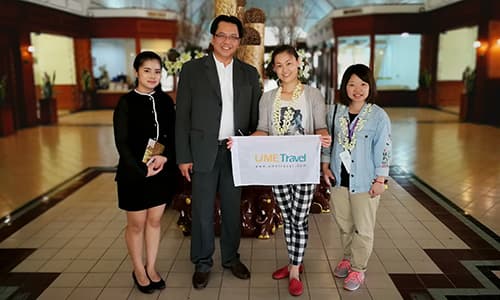 Well-selected Scenic spots and Hotel
All the hotels we advised have been inspected by our team and we spend time each year to top up our knowledge on the spot. Continuing Positive feedbacks on them from former customers because of their outstanding and unique characters.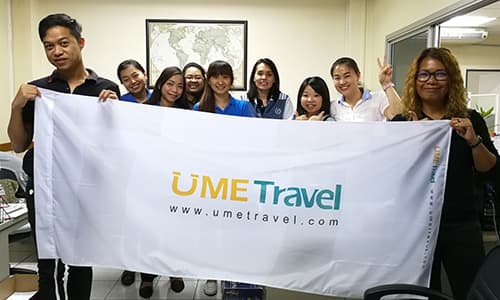 Local Available 7/24
You will have our local team's urgency contact number and we are available whenever and wherever. If you meet any problem or need any help, just make a phone call and everything will be settled down at a time.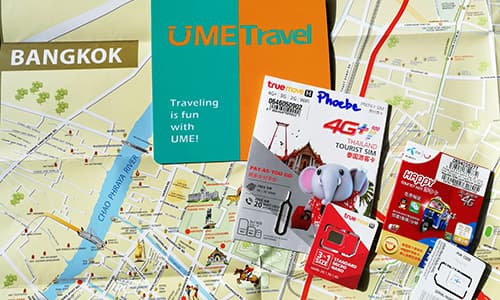 Warm Welcome Kits
We provide the welcome kits for each customer, you will receive the SIM card, city map, a bottle of drinking water and a cool towel per guest per day for FREE. Get all first-step information and useful tips in one profile and make your first tour simple and easy.